Xiaomi Announces Xiaomi 80W Wireless Charging and they are now fast improving the charging technology to provide the user to change smart devices within minutes. The super-fast wired charging solutions are stated to match with the wireless charging only. I think in future we will only really on the wireless charging. The Chinese company have been following with the 120W wired charging tech from the earlier of this year with the newly  80W wireless charging solution today.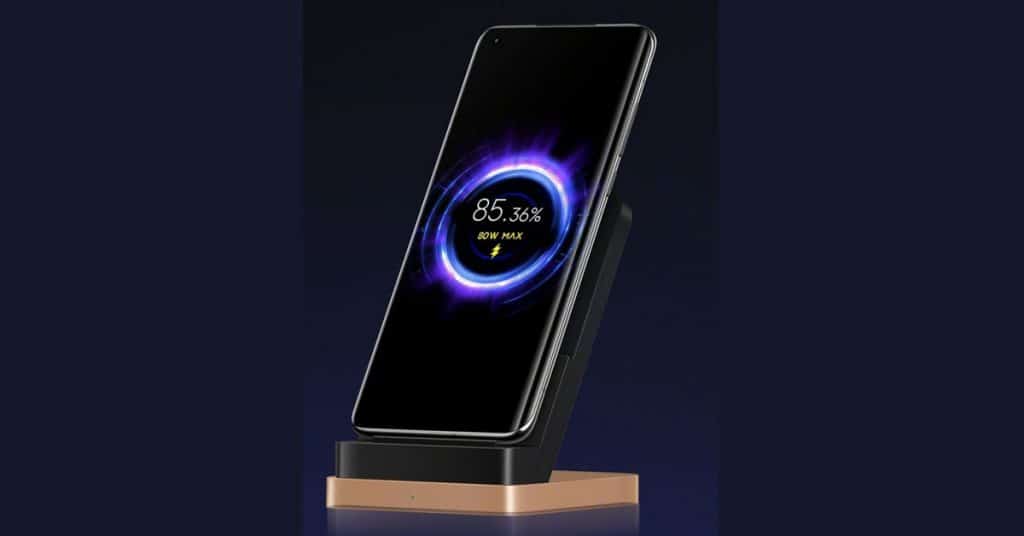 Xiaomi introduced today the new technology which that user can wirelessly charge their phone with the 80W speed. Now you can think about how much time it will take to change phone fully. The Xiaomi has said that this 80 W wireless charging technology will able to charge 4,000mAh battery pack up to 50% in just 8 minutes and also you want only 19 minutes to fully charge up your smartphone.
The company used the modified Mi 10 Pro by which they showcase this new 80W wireless charging technologies. They have not shown the specific volt/ ampere supply, but in the video, we can show that the battery seems to be charging at 18V/4.5A (81W) with fully wirelessly.
The company now has describes that they are the next breakthrough in wireless charging to them. they have first debuted 30W wireless charging with the existing aboard phone which is the Mi 10 which started in India before this past year and also they have been followed closely by 50W wireless charging with the Mi 10 Ultra. This was the first Xiaomi smartphone which comes with the support of 120W wired charging.
You can now conclude that the Xiaomi not only supports fast wired charging but also comes with the making of some serious headway in the wireless charging space as well. And it will not be the long until we will only rely on wireless chargers to charge up all the devices and also there is no information about which Xiaomi phone will be the first phone to come up with the 80W wireless charging technology.