Meta has announced an exciting new feature for WhatsApp users. Now, you can easily share your device screen during WhatsApp video calls with friends, family, or colleagues. This means you can show important work documents to a colleague or seek help while choosing a wedding invitation design.
This addition makes it unnecessary to use other video-calling platforms like Google Meet, Microsoft Teams, or Zoom. WhatsApp aims to be a one-stop solution app by offering various functionalities. During a video call, you'll find a Share icon that lets you share your screen. You can choose to share a specific app or your entire screen for everyone on the video call to see.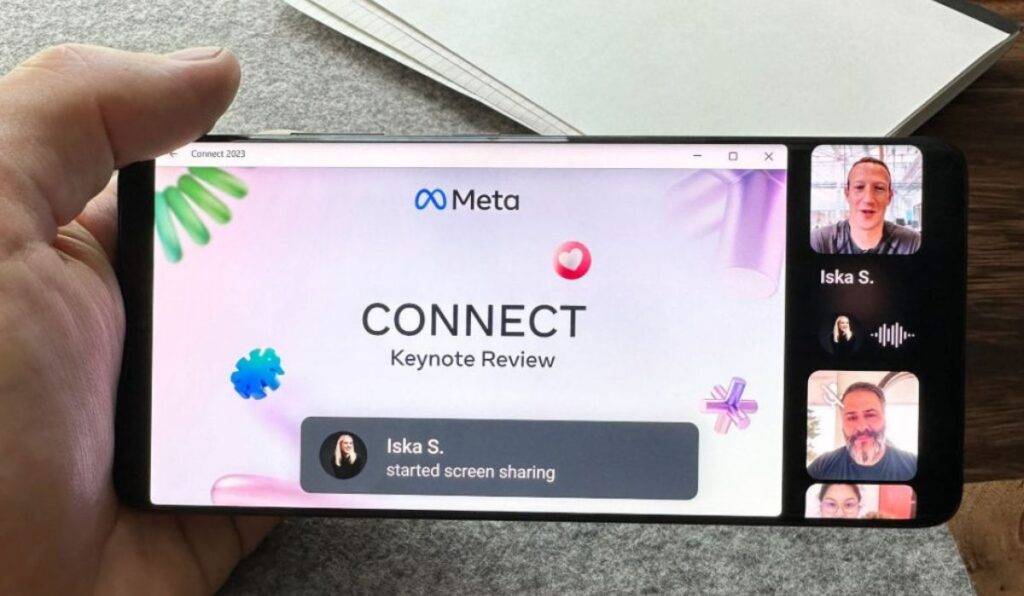 Another improvement is the introduction of Landscape mode for video calls, enhancing the viewing experience. This feature was recently launched for iOS users and will soon be available to Android users.
Apart from this, WhatsApp has been busy enhancing its iOS app with a fresh look, including a translucent navigation bar and improved action and share options. It's also now easier to transfer chats to another iPhone and block unknown callers to prevent spam. More features are in development, such as voice chat and the ability to set group permissions before creating a new group.
Although the release date for new WhatsApp screen-sharing features is unclear, it is expected to gradually roll out for Android, iOS, and Windows users.
Also Read: