Hey, If you are planning for budget pc build under 20000 in India here is the list to help you out. There are so many pc building guides out there which are made around the budget starting with 30000 and goes up to 500000 but there are very few guides that build pc around the budget of 20000. So here is the list of components you should consider to PC Build Under 20000 Rs.
+ 10,000 Users Build Their PC With Help Of Our Buying Guide!
We update this list every month, so you will get the best and latest components for your powerful PC build. Still, if you need any help, we are 24/7 available on our Youtube channel, Facebook and Instagram.
20000 Rs budget is enough for you?
These Are The Components For PC Build Under 20000 Rs.
Components
Name
Price
Processor
AMD Athlon 3000G Or Intel Pentium Gold G5420
AMD: Rs.5000, Intel: Rs.5000

Motherboard
ASRock A320M-HDV for AMD
Or Asus PRIME H310M-E for Intel
AMD: Rs.4300,Intel: Rs.5000
RAM
Crucial 8GB Single DDR4 2666Mhz,
XPG ADATA GAMMIX D30 3000MHz DDR4
Crucial: Rs.2300, XPG: Rs.2600
Storage
WD Green 120GB SSD 2.5 & M.2 SSD,
Seagate BarraCuda 1 TB HDD

WD Green: 1700 Rs, HDD: 3500 Rs.
Power Supply
Antec Atom V450 450Watts
Rs.2100
Cabinet
CHIPTRONEX X410B Mid Tower ATX
Rs.2100
Total
19,800
Processor
AMD vs Intel
If you are planning to PC build under 20000 Rs, the most problem faced by the people is whether to go with Intel or AMD.
In my point of view, The AMD is the ideal choice for this budget segment, because it offers the best price to performance ratio in comparison to intel. But if you are a fan of intel then it's up to you, I also give you Intel build option along with AMD build.

AMD Athlon 3000G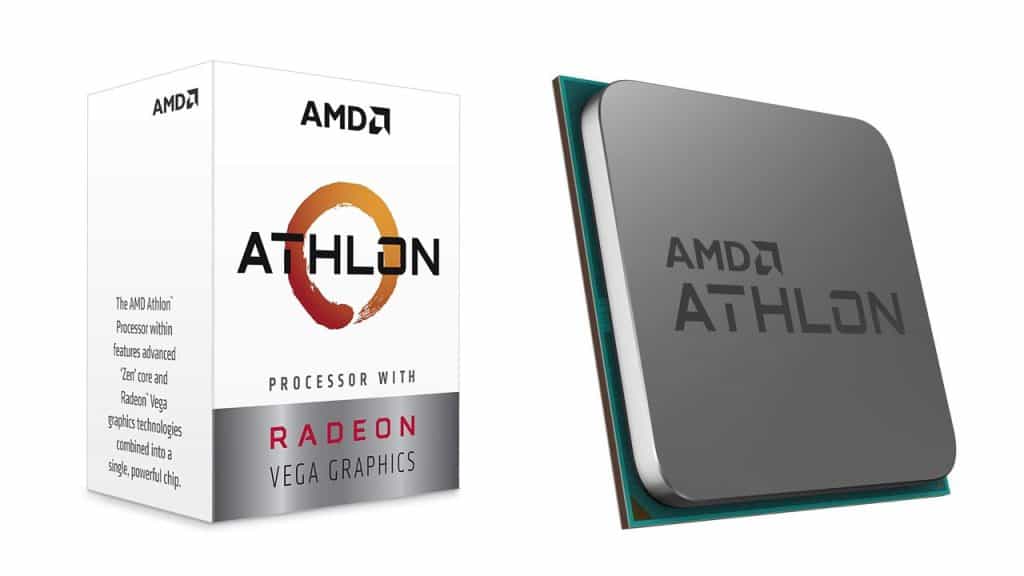 The Athlon 3000g is the new budget chipset by AMD and an ideal choice for our this build. Athlon 3000g is a very powerful chipset and easily handles all your daily casual multitasking use. It also comes with a Vega 3 Integrated GPU, which is more powerful than integrated graphics (Intel G5420), around 20% higher performance on average.
It also comes with basic stock cooler, so you don't need to spend extra money for that, but if your use is heavy then good to have budget-friendly aftermarket air cooler.
Core: 2 Cores & 4 Threads
CMOS: 14nm
Package: AM4
Base Clock: 3.5GHz, Max
Boost Clock: up to 3.7GHz
Cache: 4MB Cache
TDP: 35W
Unlocked: Yes
Graphics: 3 core, 1100 MHz Frequency, Vega 3
Stock cooler: Yes
Lowest Price Buying Options:
Intel Pentium Gold G5420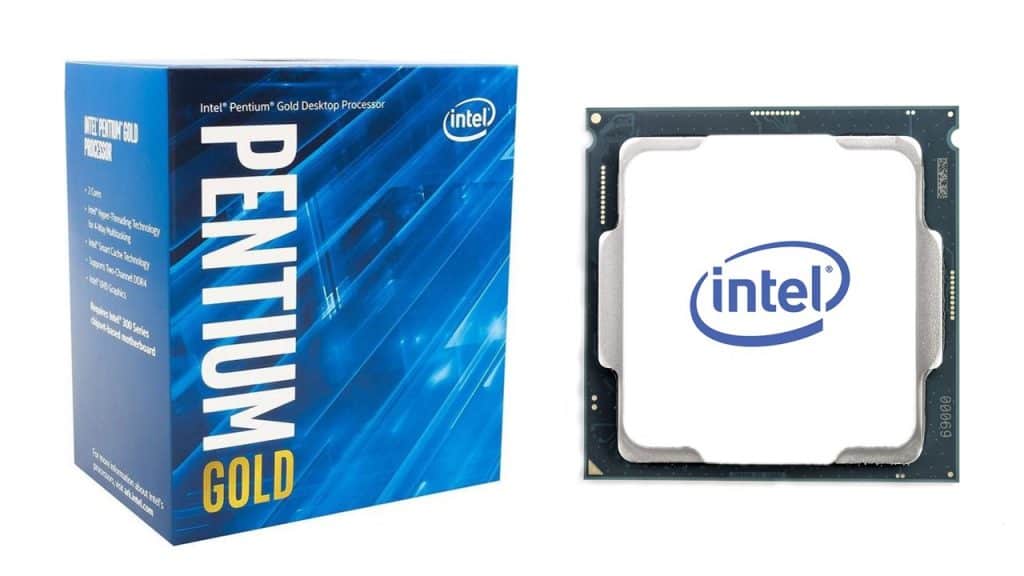 Intel Pentium gold G5420 is the entry-level processor from intel's new coffee lake generation. If you don't like AMD build and want to go with Intel build, then G5420 is the ultimate choice for you. On the performance side, the G5420 is 15% less powerful than Athlon 3000G and unlock option is also not available.
Core: 2 Cores & 4 Threads
CMOS: 14nm
Package: AM4
Base Clock: 3.80GHz, Max
Boost Clock: –
Cache: 4MB Cache
TDP: 54W
Unlocked: No
Graphics: 350 MHz Frequency, Intel UHD Graphics 610
Stock cooler: Yes
Lowest Price Buying Options:
RAM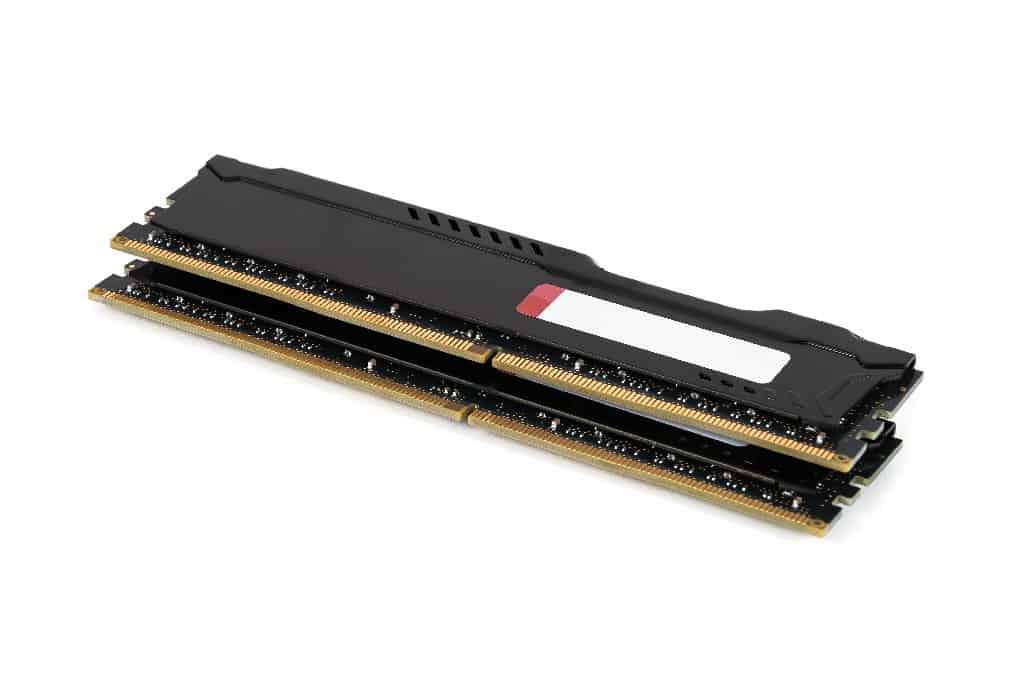 The crucial CT8G4DFS8266 memory module is the most economical. Instead of going for a more expensive kit that'll cost as much as your CPU, this 2666 MHz single stick config will serve you just fine.
If you can spend 300-400 Rs extra, you can go with 3000MHz XPG ADATA GAMMIX RAM stick, which comes with an inbuilt heatsink and higher frequency.
Lowest Price Buying Options:
Alternative Best Options:
Storage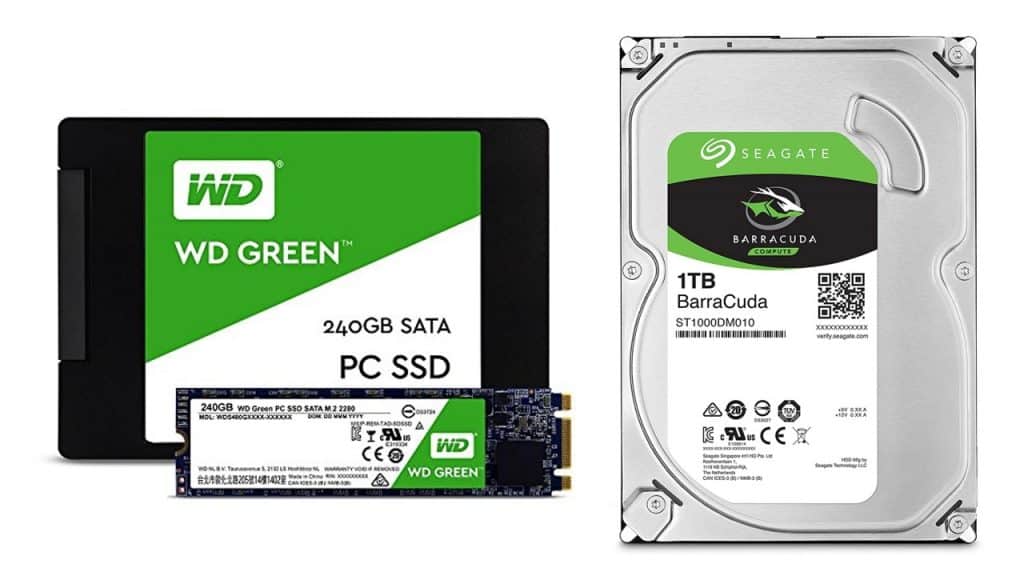 The best storage option for this pc build is adding an SSD to your build because it decreases your boot time and makes your pc fast and snappy to use. I highly recommend you to add at least 120GB SSD for the system drive (OS: C drive).
Both motherboards have m.2 SSD slot, so our first priority is the m.2 SSD, but if you want to use normal 2.5 inch SSD, then it's your choice.
For secondary storage, you can go with Seagate BarraCuda 1TB 7200 RPM HDD drive.
Lowest Price Buying Options:
Alternative Best Options:
Power Supply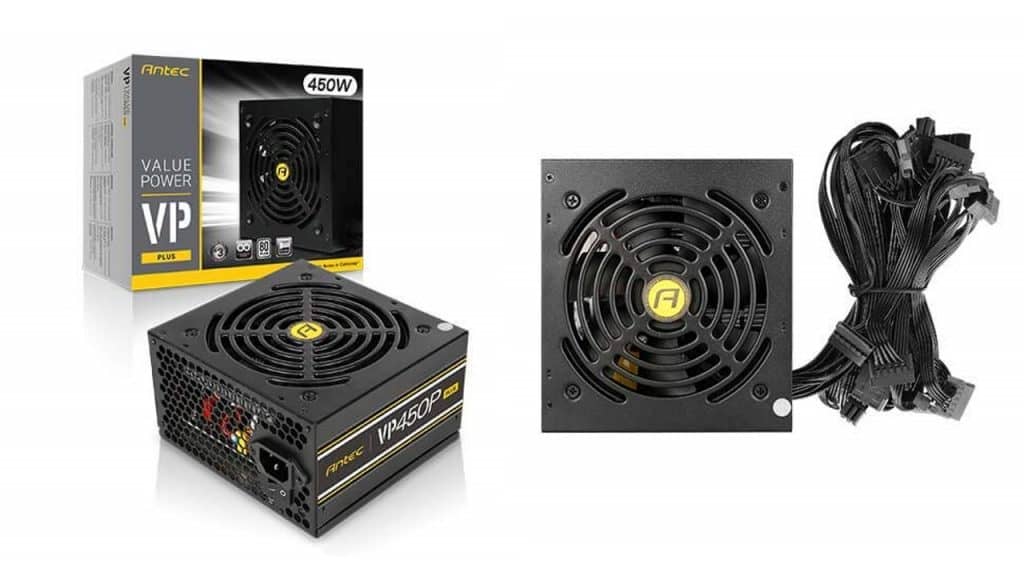 The PSU is the most important and crucial part of your build. This Antec 450W PSU is more than enough for your build and if you want to upgrade your build in future this power supply can handle it. It is 80% efficient and is the best PSU in this price range.
Lowest Price Buying Options:
Alternative Best Options:
CABINET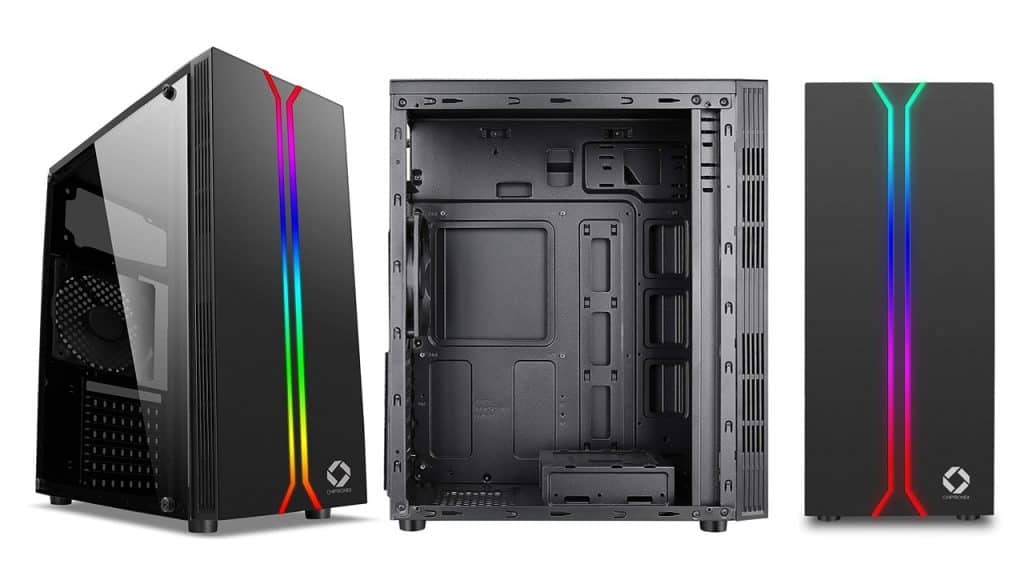 The CHIPTRONEX X410B is a small-sized perfect case for a budget PC build. It comes with 1x120mm fan, front RGB stripes (Gamer wali feal) and has a clear side panel with acrylic sheet. The cabinet looks really beautiful and also offer good airflow.
Lowest Price Buying Options:
Buy Now: Amazon.in
Alternative Best Options:
Peripherals & Accessories to Go With Your New 20000 Rs PC Build.