Remember the Vaio laptops from the good old days? Well, be ready to get your hands on these laptops once again. According to a teaser on Flipkart, Vaio laptops are set to relaunch in India soon. The new Vaio notebook will launch on 15 Jan 2021. Vaio is known for making dependable laptops with excellent designs for considerably affordable prices. But these laptops have been out of the market for years now as Sony had sold the Vaio PC business back in 2014. After a deal with Hong Kong-based Nexstgo, Vaio is reported to make a comeback in the country.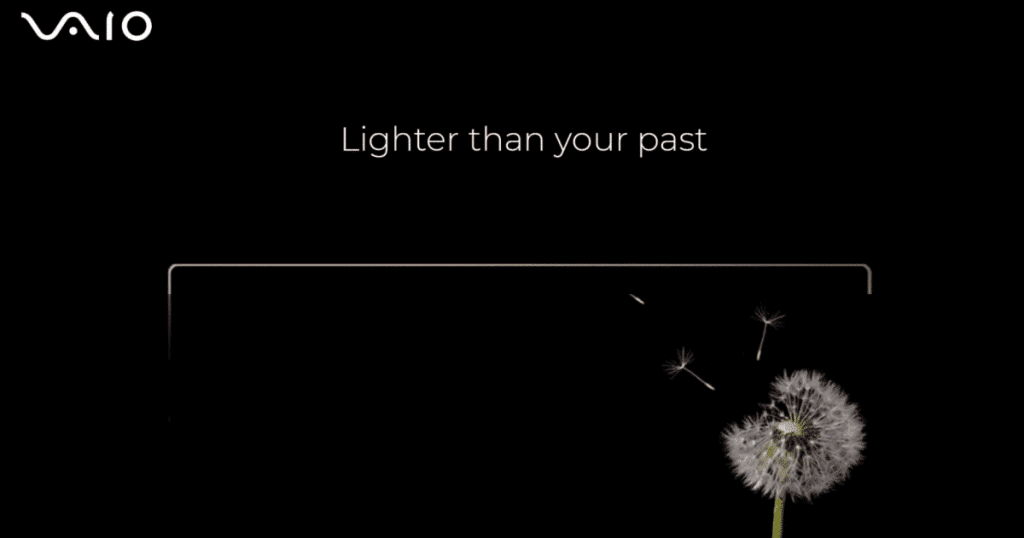 As a part of the comeback, the company has teased the imminent launch of supposedly lightweight laptops with the tag-line "Lighter than your past". According to the reports, a license agreement has been signed between Nexstgo Company Limited and Vaio for manufacturing, sales, marketing, and servicing of Vaio laptops in several markets including Hong Kong, Singapore, the Middle East, Taiwan, Macau, Malaysia, and India. Vaio coming back is not totally a piece of new information as Zee Business last week has reported that Vaio is "set to bring an incomparable yet seamless computing experience to the Indian market".
While we are unaware of what Vaio is hiding under its sleeve with the upcoming laptops, Seema Bhatnagar, Regional Business Director of South Asia, Nexstgo Company Limited, said, "In January, the brand will officially unveil its first AMD model together with another model specifically designed for the modern office and start selling from one of the leading e-commerce portal (Flipkart), then to further extend to other major retail channels".
Now that Flipkart started teasing the launch of Vaio laptops in the country, we clearly do not have to wait for so long to get our hands on the upcoming "lighter" laptops from Vaio. At this time, we are not sure of Vaio's game plans. Will the upcoming laptops be costly with top of the line specs or will the be cost-oriented? Will Viao be targeting various price segments in India or release various models at similar segments? What do you think about Vaio entering the Indian market? Now that the laptops from Nokia and Realme are around the corner, what do you think of the future of Vaio in the market? Do let us know in the comments below!
[speaker-mute]
Also Read:
[/speaker-mute]