True Caller is the leading caller identification service that most people use. Through Universal Caller ID services, people can tackle unknown numbers and prevent spam calls. Call blocking, flash messaging, and call recording have been popular features of the app. But, over time, the caller's popularity seems to be dropping. Well, whether it's the app's problem or more competition in the space is unknown. If you are trying to switch from True Caller but don't know the right caller apps, we have you covered. Listed below are 5 of the best TrueCaller alternatives for Android and IOS.
These are the best Truecaller Alternatives that you should try
---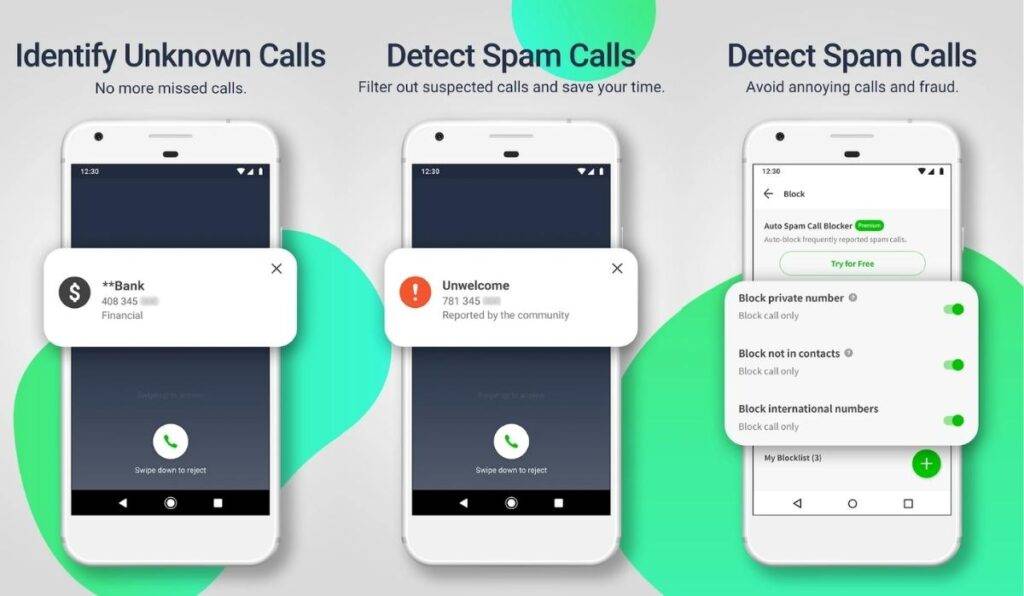 At the top of the list, we have Whoscall. When it comes to features, Whoscall is on par with True Caller. But the highlight feature is its ability to identify the user even if you are not connected to the internet. This alone makes it more desirable than Truecaller.
Additionally, the app includes an in-app messaging feature and an intuitive user interface. Besides blocking spam calls, the app lets you stop specific numbers, search for unknown numbers, and more. The Caller is downloaded by over 70 million people with great reviews. Overall, Whoscall is one of the best True Caller alternatives.
---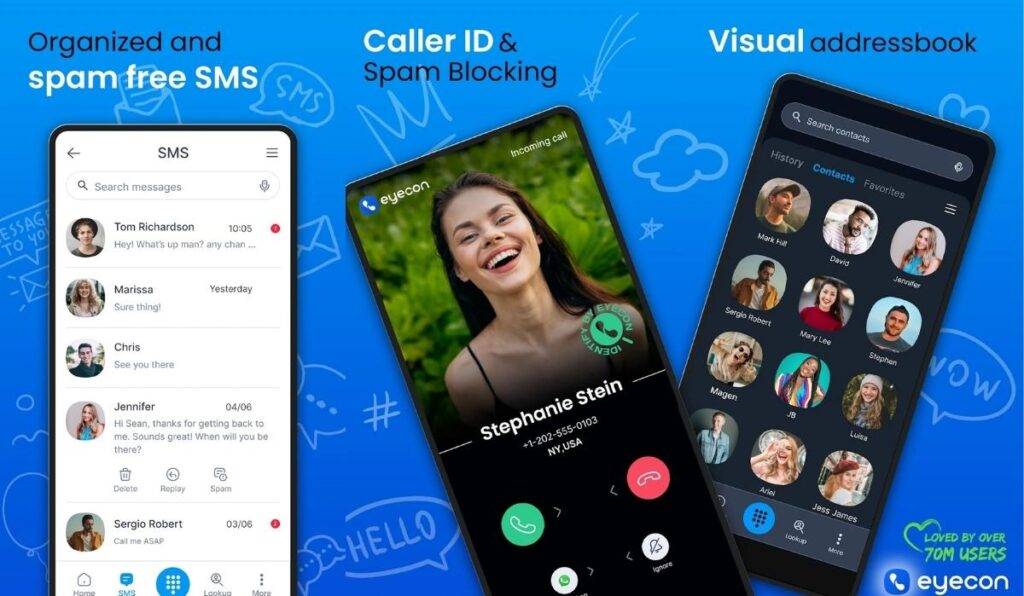 When it comes to extracting information, Eyecon Caller doesn't miss. The app allows you to sync Facebook and other social media. Hence, you can quickly identify callers through authentic photos and create an address book based on images. This is one of the best features among all the caller identification apps.
The app also looks good visually– the interface is super user-friendly. It takes your contacts and turns them into a picture gallery, plus the dialer is all smooth and easy to use with those big contact photos. Moreover, you can block spam calls and check if your contacts are available or not.
---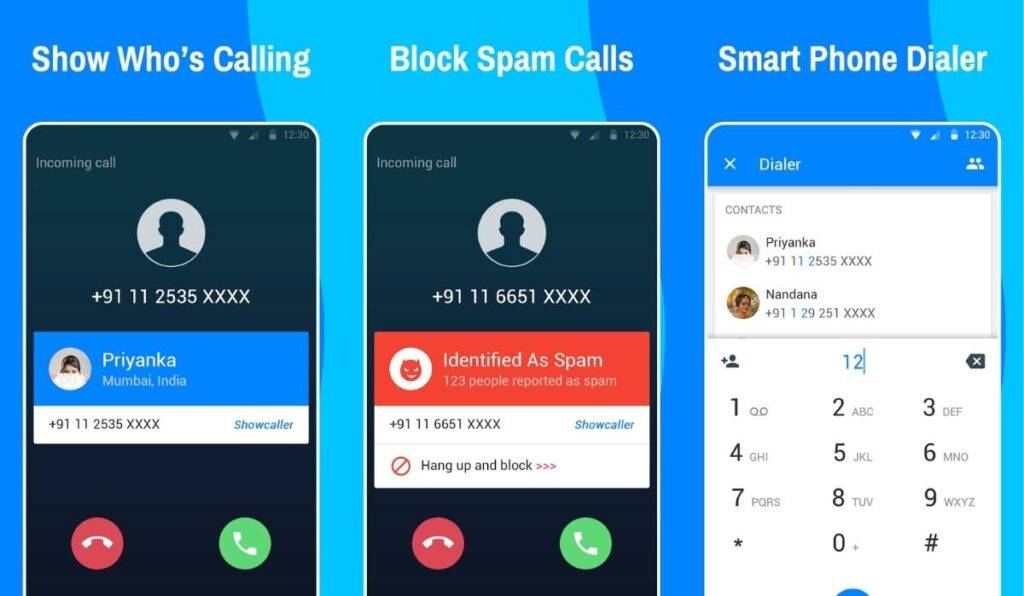 Showcaller is an excellent alternative to Truecaller, focusing on accurately identifying unknown calls. It provides a detailed look into caller identities, showcasing names and photos. The app also provides an intelligent T9 dialer, allowing users to make it their go-to dialing interface.
What sets Showcaller apart is its strong emphasis on security within its app category. It refrains from tapping into user contacts for data. The app maintains a compact size, enhancing overall mobile performance. In addition, the app offers various useful features, including the ability to access an offline database, utilize an integrated call recording function, and more.
---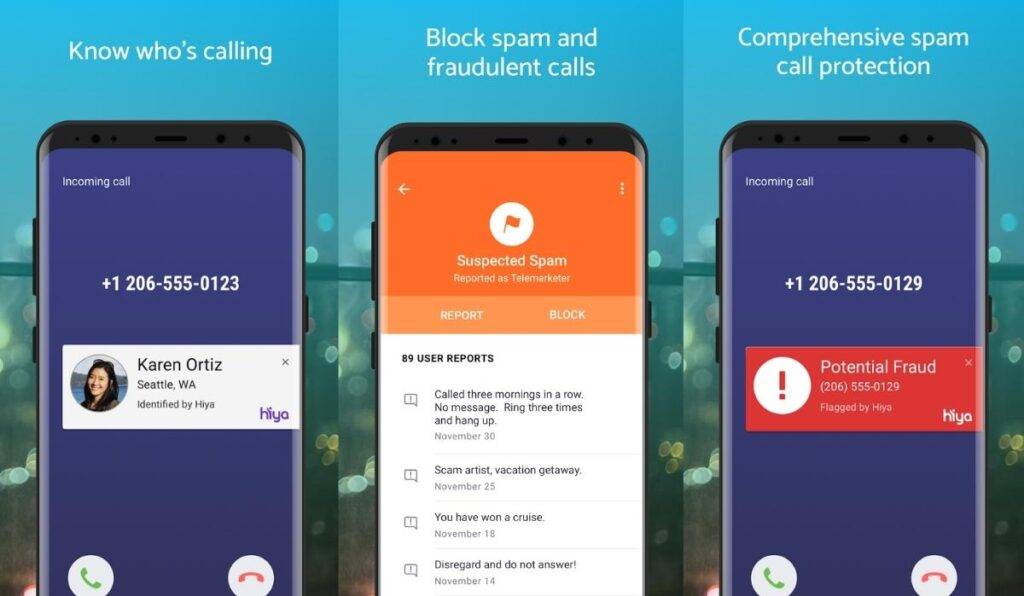 Hiya Caller ID stands out from the other apps mentioned in the article in a notable way. It goes a step further by automatically blocking incoming calls. Much like Truecaller, this app recognizes unfamiliar numbers, enables searches for unknown contacts, and prevents spam calls.
Moreover, you have the option to configure the app to automatically block specific numbers, as well as those associated with spam or telemarketing. What sets Hiya apart is its remarkable user experience. The absence of ads contributes to the clean interface. This app is entirely free, making it one of the best alternatives to True Caller.
---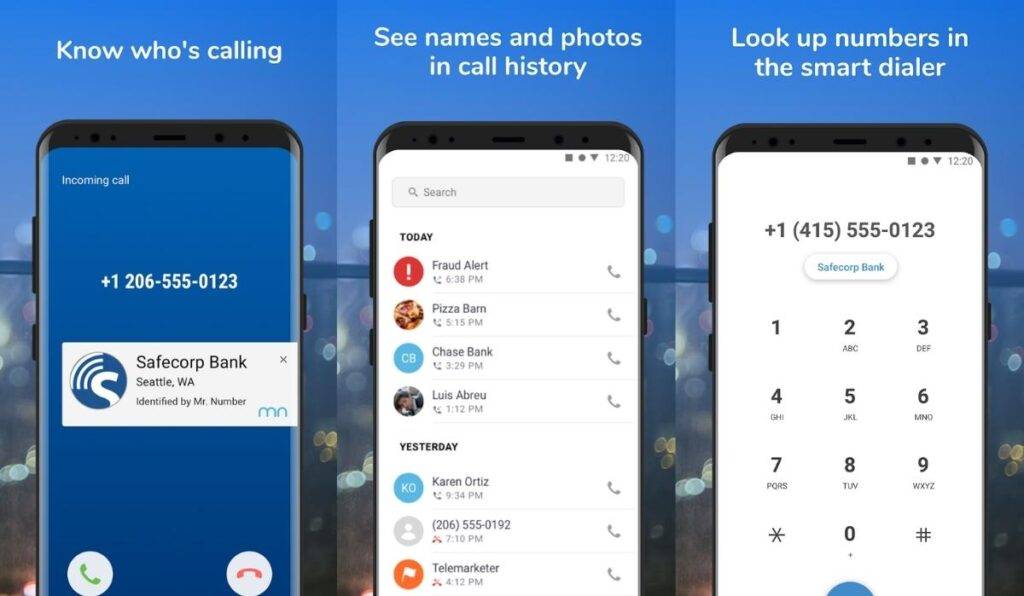 Mr. Number is a reliable caller ID app that efficiently fulfills its purpose. The app is great on its core features, with a strong knack for identifying unknown numbers and effectively blocking spam calls. All the usual features are available, such as the capability to explore unfamiliar numbers and implement call blocks for specific contacts.
Moreover, the app offers a unique feature where users can establish predefined conditions for call blocking, including restrictions on calls from specific users, area codes, or even entire countries. Overall, Mr. Number is one of the best True Caller alternatives for Android and IOS.
---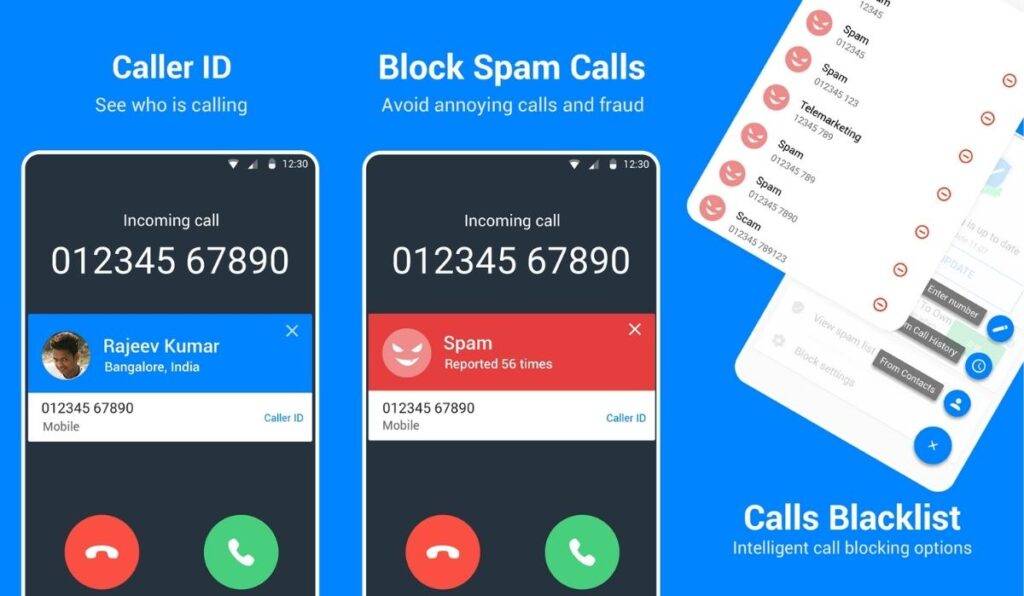 At last, we have the Caller ID. The app lets you identify unknown numbers and goes the extra mile by assisting in managing spam messages. With an intuitive user interface and a modest app size, Caller ID ensures a user-friendly experience. This app introduces a Truecaller-like ID feature with a customizable dialer and call-blocking capabilities.
You can seamlessly integrate it as your default dialer and messaging app. By designating Caller ID as your default messaging app, it automatically blocks marketing and spam SMS. While the core features are available for free, there's an option to opt for the premium version. This upgrade offers an ad-free experience and unlocks advanced spam-blocking functionalities within the app.
---
FAQ: Truecaller Alternatives for Android and iOS
Are there any truecaller alternatives?
Indeed, there are several alternatives to Truecaller for identifying and blocking unwanted calls, such as Whoscall, Eyecon Caller, Showcaller, Hiya, Mr. Number, and Caller ID, all of which provide similar features like caller identification, call blocking, and spam protection, offering users a variety of choices to meet their specific needs.
Are these Truecaller Alternatives safe?
The safety of apps like Truecaller, Whoscall, Eyecon Caller, Showcaller, Hiya, Mr. Number, and Caller ID largely depends on their respective privacy policies and user data handling practices
Do Truecaller alternatives store my contact data or call history?
Review the privacy policy of the specific app to understand how it handles your data. Some apps may store limited contact data or call history for the purpose of improving their services.
Also Read: