Everyone loves to earn some extra income on the side. Such a thing requires extra skill, but most people seek the easy way. That's where Online money-earning apps come to play. As the world has gone digital, people can easily earn money through such apps from the comfort of their homes.
Whether you want to increase your income or earn some easy money, such apps can help you with that. Speaking of such apps in India, there are countless, so if you are looking for the best money earning apps in India, you've come to the right place. If you want to make some passive income, then be sure to read the whole Article.
Note: We do not endorse or promote these applications. It is your responsibility to use these apps at your own discretion. These apps do not require any form of investment or monetary credit. If any of these apps or any other apps ask for such requirements, we advise you to avoid using them.
These are the best Money Earning Apps In India that you should try
---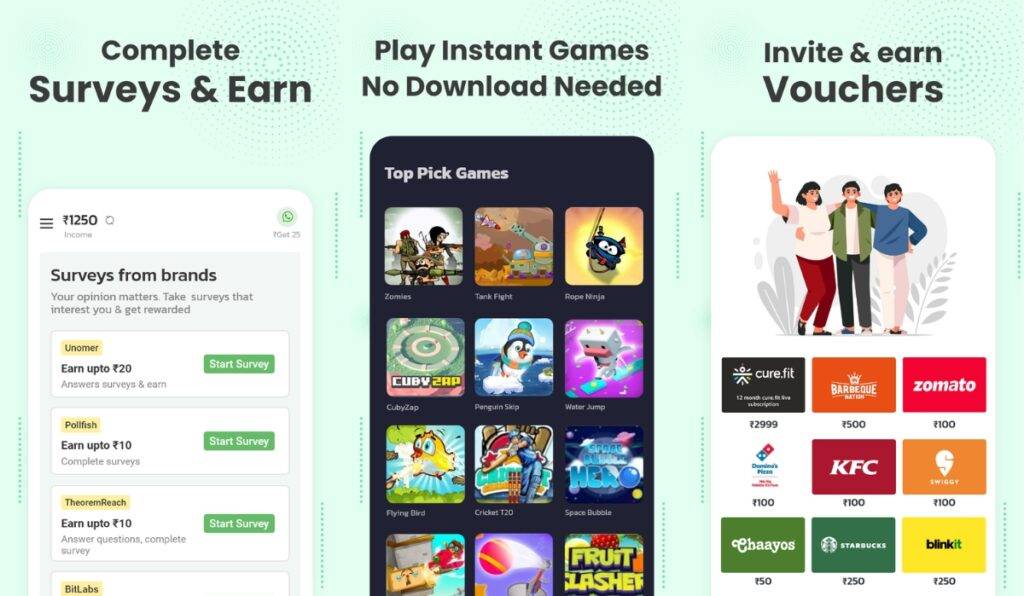 Looking to have some fun and make some extra cash? Well, check out the awesome TaskBucks app! It's all about playing quizzes and games to earn those sweet coins.
And guess what? You can convert those coins into real money. You can use the coins for mobile recharges, transfer them to your wallet, and recharge data. Plus, there are simple tasks to complete, contests to participate in, and even free recharges to win. Remember the referral program – spread the word to your friends and earn even more. With TaskBucks, you can even score free talk time. Since little to no effort is required for this earning, this app is one of the best money-earning apps in India.
---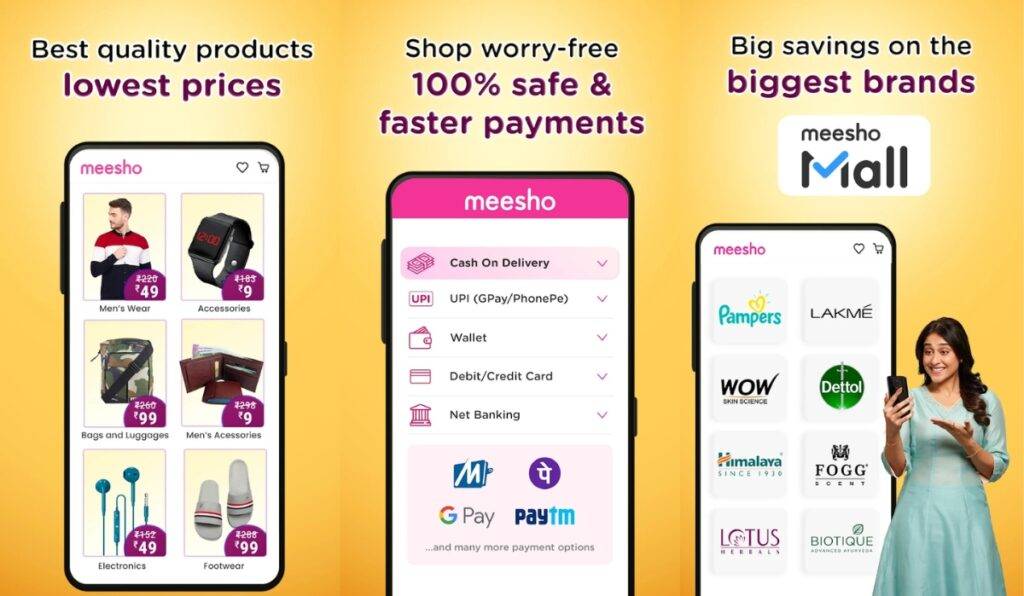 Meesho is one of the fastest-growing e-commerce platforms in India. What sets it apart is that it allows you to earn money by becoming a seller or reseller. With Meesho, you can sell all sorts of awesome fashion and lifestyle products, and the best part is you can do it through social media.
You browse the products on Meesho and share them on WhatsApp, Instagram, and Facebook. Once you receive orders, add your profit margin to the wholesale price and place orders on their behalf. You can set your profit margin and add the final shipping charge. The total profit and shipping cost are directly sent to your bank account when the product is sold. So, if you're looking for a great way to earn some extra cash, Meesho is one of the top money-earning apps to check out.
---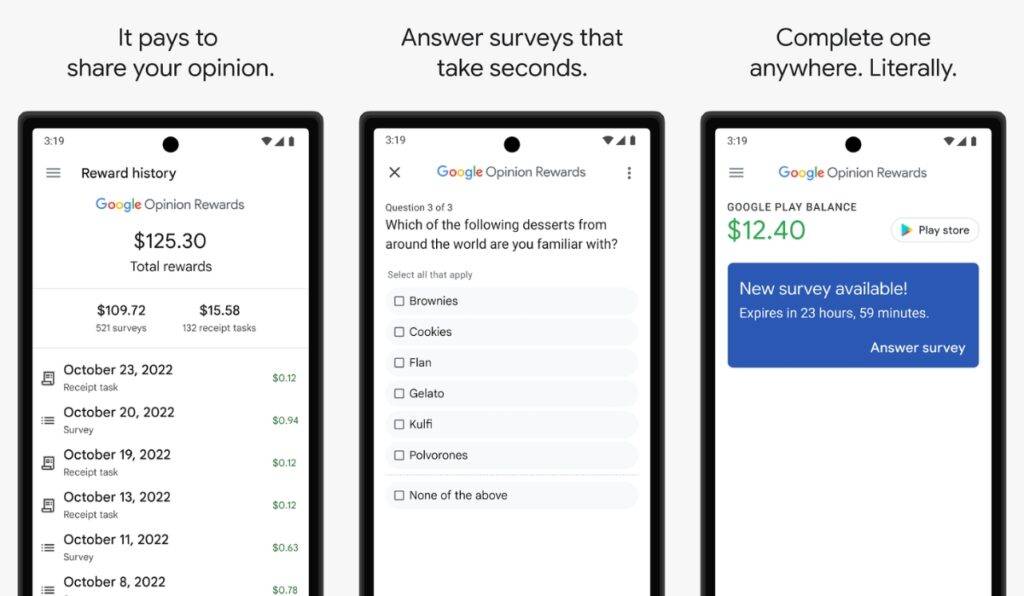 You might think earning money through surveys is too good to be true, but trust me, it's legit, especially regarding Google. 'Google Opinion Rewards' is available for download on the Play Store & App Store.
First, you'll be asked to complete a form with basic information about yourself. Once that's done, Google will start sending you surveys every month. You'll receive notifications whenever there's a new survey waiting for you. Upon completing a survey, you will receive Google Play credit as a reward. The credit you receive can vary but can go up to $1.00 per survey. The credit can purchase various apps, games, movies, books, or digital content from the Google Play Store. Sharing your opinions with Google is simple and straightforward, So some might consider this one of the best money-earning apps.
---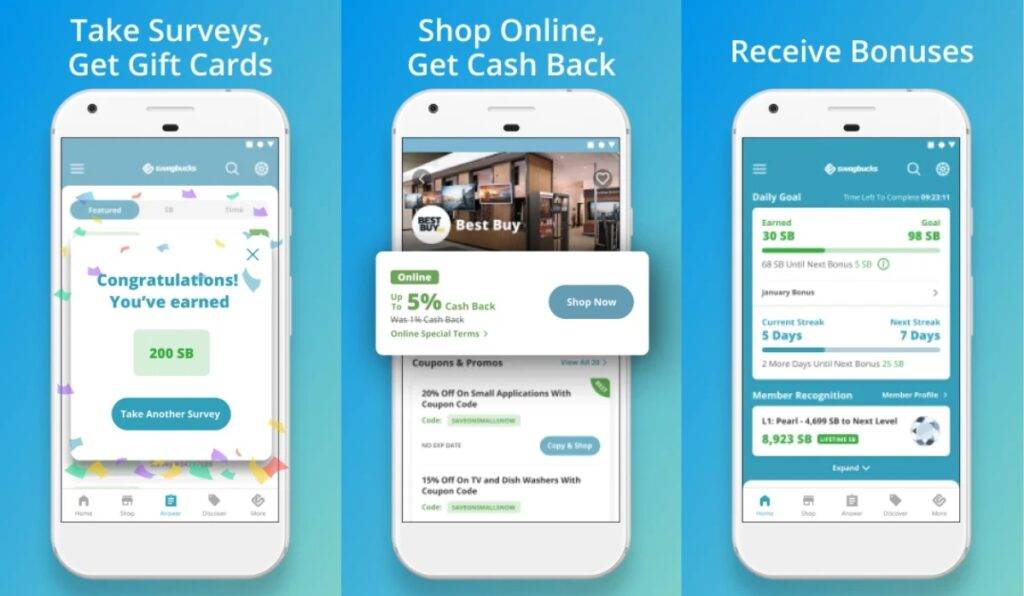 With Swagbucks, you can earn gift cards or cash by doing various things online. You can discover new products and content, take surveys, and earn rewards by showing your grocery receipts.
More ways to earn money include Paid Surveys, Quizzes, Fun Activities, Trying New Apps and Games, and Cash Back Shopping. What's really cool is that users like you redeem over 10,000 gift cards daily. So, you can trust that Swagbucks is the real deal.
When you join the app, you'll receive a welcome bonus of $10! So, if you're looking to earn extra money through gift cards or good old cash, Swagbucks is the app to check out.
---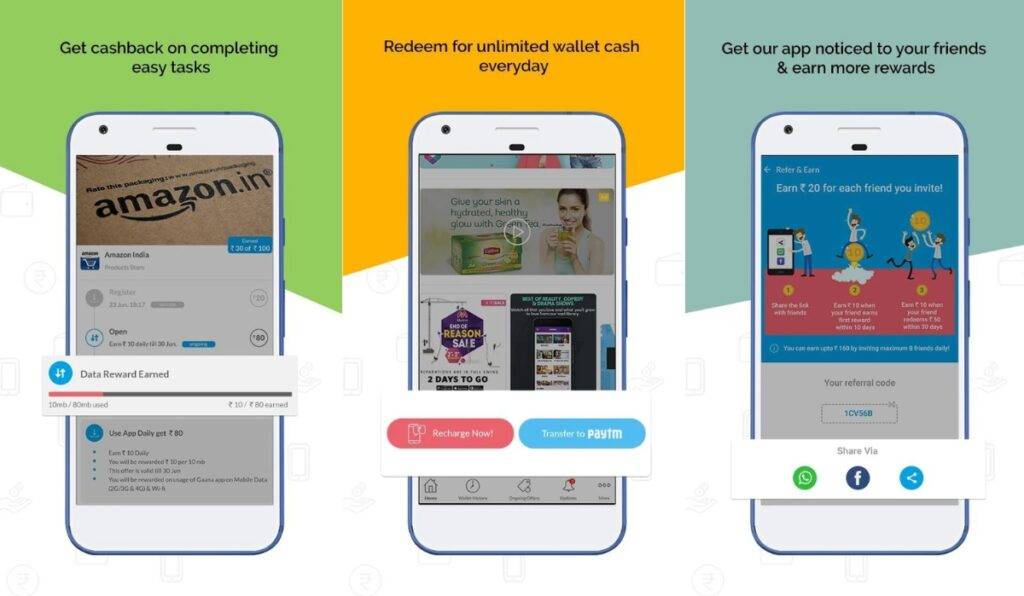 Pocket Money allows you to make some extra income in various ways. It's all about finding popular and high-earning offers, completing tasks, and watching videos.
The earned wallet cash can be used for various purposes, such as booking movie tickets, shopping, ordering food, buying music, and more. The app also provides deals, coupons, and discounts on e-commerce, food, entertainment, and travel. Free mobile recharge is available for major service providers, and users can transfer unlimited cash to their wallets. As a result, Pocket Money is one of the best money-earning apps if you want to increase your income.
---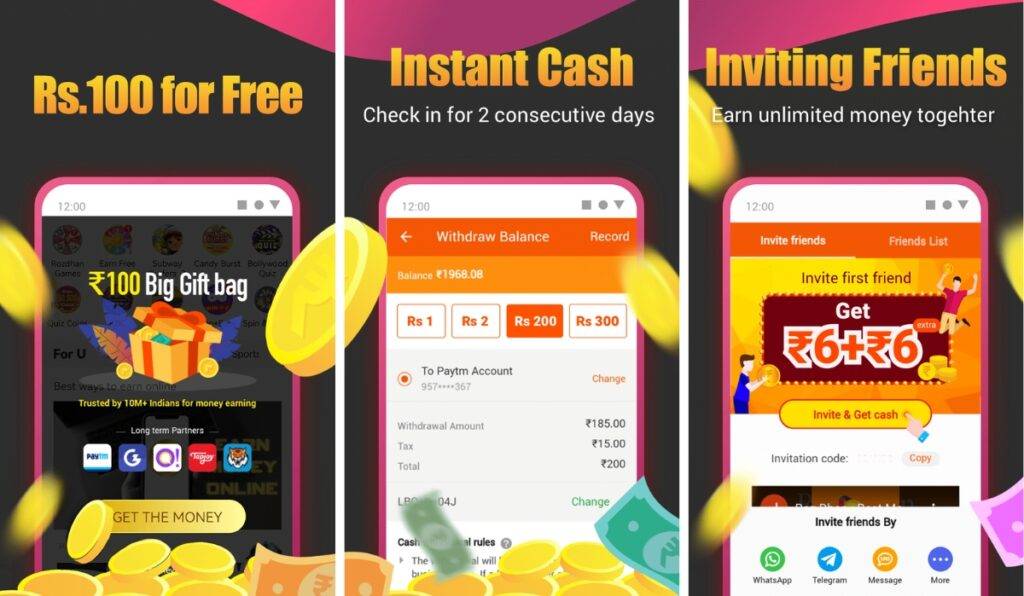 Roz Dhan is an app that allows users to earn money by engaging in various activities such as checking horoscopes, completing puzzles, reading the news, and playing free games. Plus, they have free games you can play; if you win, you earn even more.
The best part is that users receive a ₹50 signup bonus and can earn ₹300 through instant cash tasks, which can be withdrawn within two days. It provides a fun and rewarding way to make money while enjoying different activities on your phone. This app is worth checking out if you want to earn extra cash while keeping your phone busy.
---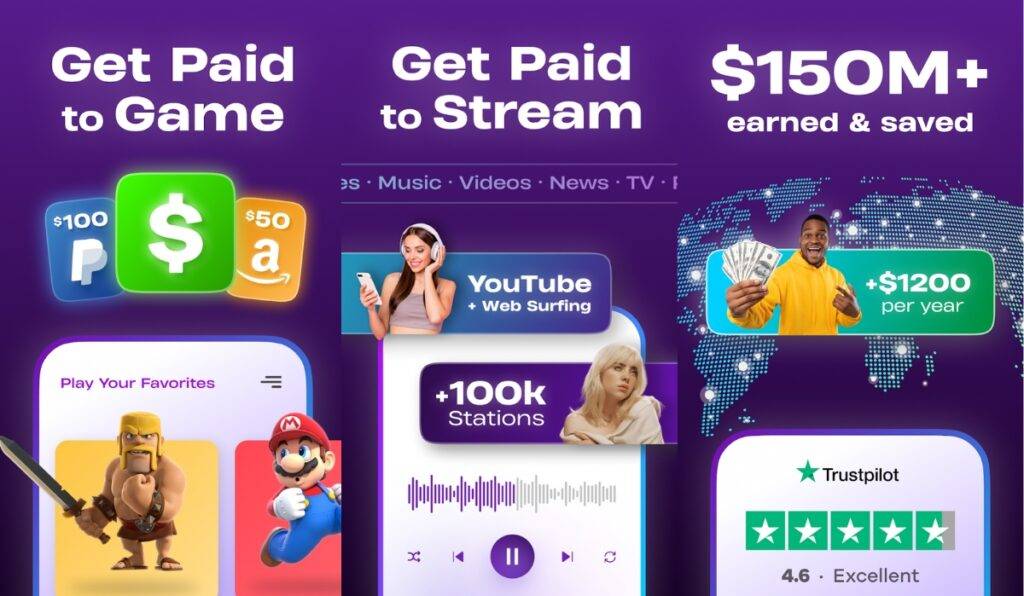 The last app on our best money earning apps in India list is Current Rewards. It's an awesome platform that allows you to earn money by playing games, listening to music, shopping, and completing surveys.
Moreover, you can get cashback on your purchases if you're a shopping enthusiast. The referral program is another great feature. By referring the app to your friends, you can earn additional earnings. Users can cash out their earnings through PayPal or choose gift card rewards. So, if you love music, filling out surveys, playing games, and watching videos, why not turn that into a money-making opportunity? Give Current Rewards a try and start earning while doing what you love.
---
Also Read: