Everyone loves uninterrupted music sessions; listening to downloaded music is one way to achieve that. People who don't use music streaming services resolve to download music. There is no playback limitations or ads distraction while you listen to downloaded music. While you can find many illegal sites to get free music, several legal sites do the same thing.
So, if you want to download legal and free music, you've come to the right place. Whether you want to listen to mainstream music or get royalty-free music, everything is included here. So, let's hop on to the list of the best legal and free music download sites.
Also Read: Best Music Recognition And Song Finder Apps & Websites
These are the best Legal and Free Music Download Sites that you should try
---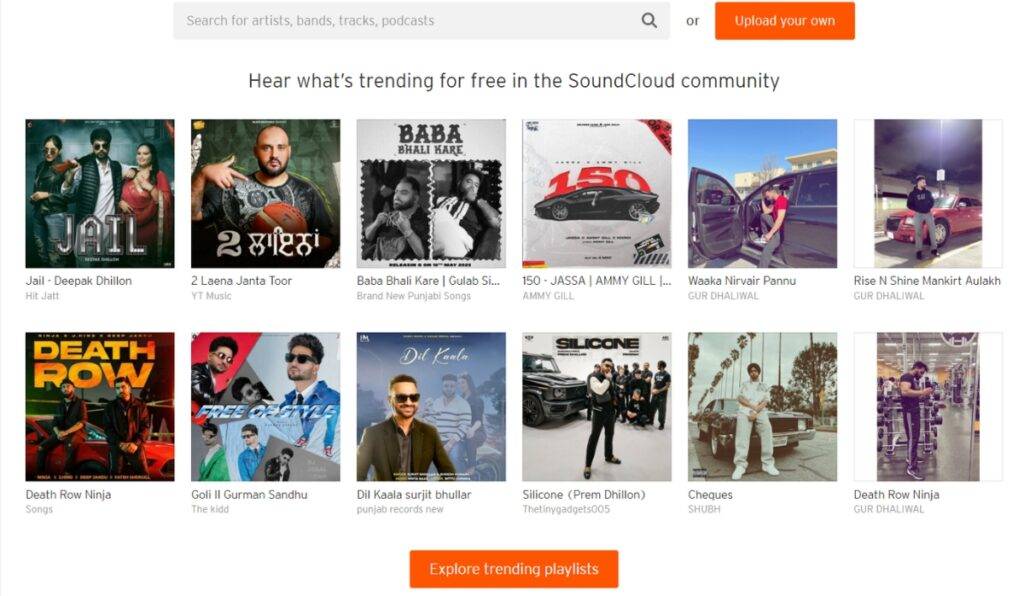 This one is especially for mainstream music listeners. You can find all sorts of music on SoundCloud, especially from indie artists and up-and-coming musicians. It has a mix of stuff uploaded by professional artists and independent musicians.
And guess what? You can download your favorite tracks for free, but not all. It depends on whether the artist has allowed downloads or not. You'll see a download button beneath the music waveform if it is free. When the downloads are allowed, then you must do something like follow an Instagram page to get the MP3 file. But sometimes, they'll redirect you to other streaming apps instead.
Either way, free tracks are abundant on Soundcloud, making it one of the best legal sites to download music.
---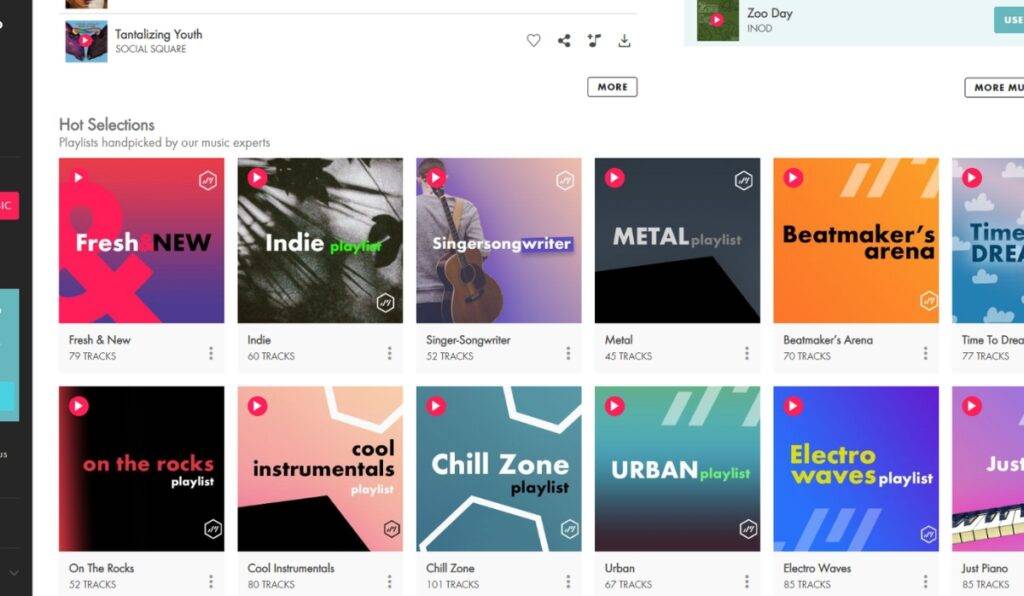 Jamendo Music is a fantastic place to get your hands on free music downloads. You can stream songs and grab MP3 tracks without spending a dime. Along with the listeners, It's a great platform for new and independent artists.
They also offer royalty-free music for commercial use completely free of charge. So it is also suitable for content creators looking for BG tracks. And the cherry on top is their awesome curated playlists for almost every genre you can think of. You can download that single track or album once you find your favorite song or artist.
Moreover, Jamendo also lets you stream music directly on their site. And if you prefer using your mobile device, they have a mobile app available to enjoy the music on the go.
---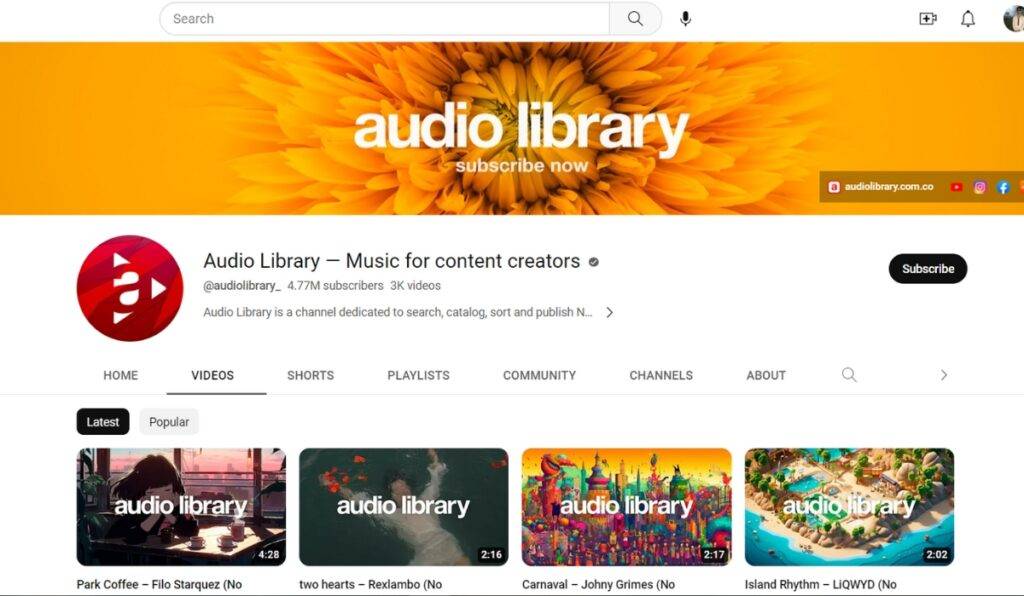 Are you a content creator on the lookout for free royalty/copyright-free music? Then Youtube Audio Library is just what you need. YouTube has a special channel hosting royalty-free and no-copyright music for content creators.
These tracks are available under a Creative Commons license, so you can download them without violating YouTube's terms of service. You can even find sound effects along with music tracks. The downloads are unlimited, and to download the music track, you just click on the provided link below the audio.
Moreover, you can use these free soundtracks in your monetized YouTube videos. You just need to add the attribution mentioned under the audio track( for the Creative Commons license attached). Overall, this is the best legal site to download music for content creators.
---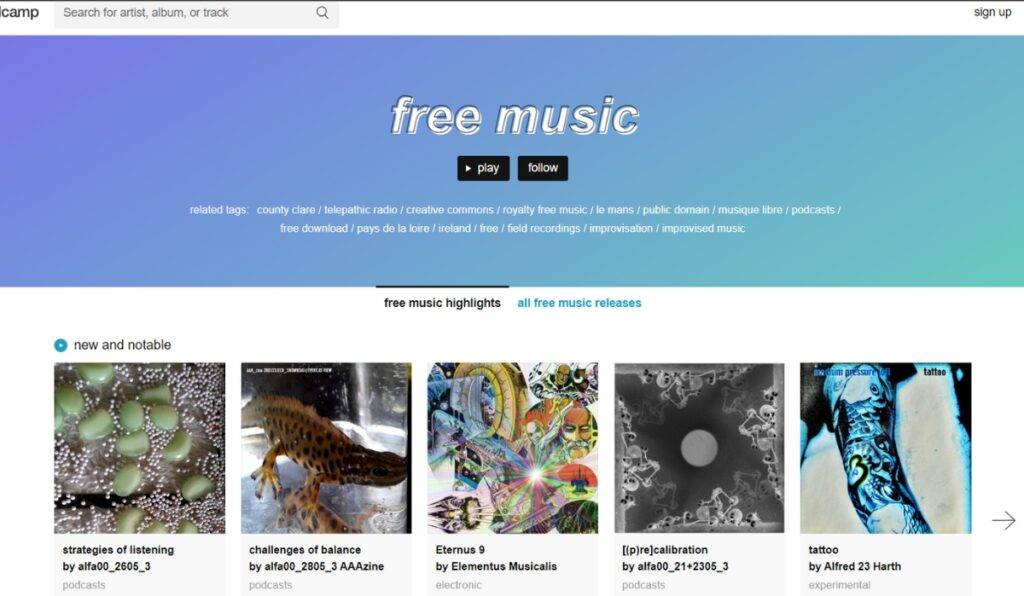 Bandcamp is a popular audio distribution platform with songs available for free. The unique thing about this site is that you can get a song for free or pay for it and support the artist.
Not all songs are free, but for those with no minimum price, click the "Buy Now" button and enter "0" as the price in the field. Only then will the free download link will appear. You'll discover various music genres, from popular artists to more niche ones. They even have a dedicated page for free music tracks, which is pretty neat.
Most songs are available in multiple formats like MP3, FLAC, AAC, and WAV, so you can choose the one that suits you best. Moreover, you'll also find many mainstream bands and artists on Bandcamp. So, head on over to Bandcamp and start exploring.
---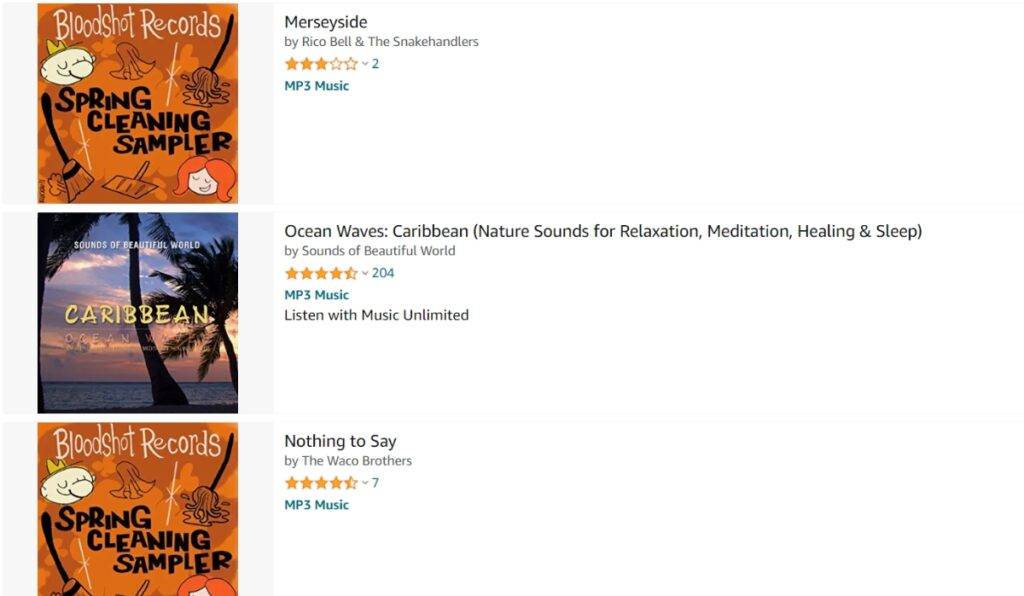 You may primarily know Amazon for physical products, but it also offers a collection of digital music that's available for free. All you need to do is signed into your Amazon account to take advantage of this feature.
With thousands and thousands of songs available, it's a fantastic place to discover and download free music legally. While the collection may not consist of mainstream hits, if you take the time to explore the library, you'll come across many worthwhile soundtracks.
Once you've found a song you like, simply add it to your cart. From there, proceed to check out as if you were making a purchase. After completing the process, you'll receive a free download link(Only Mp3).
---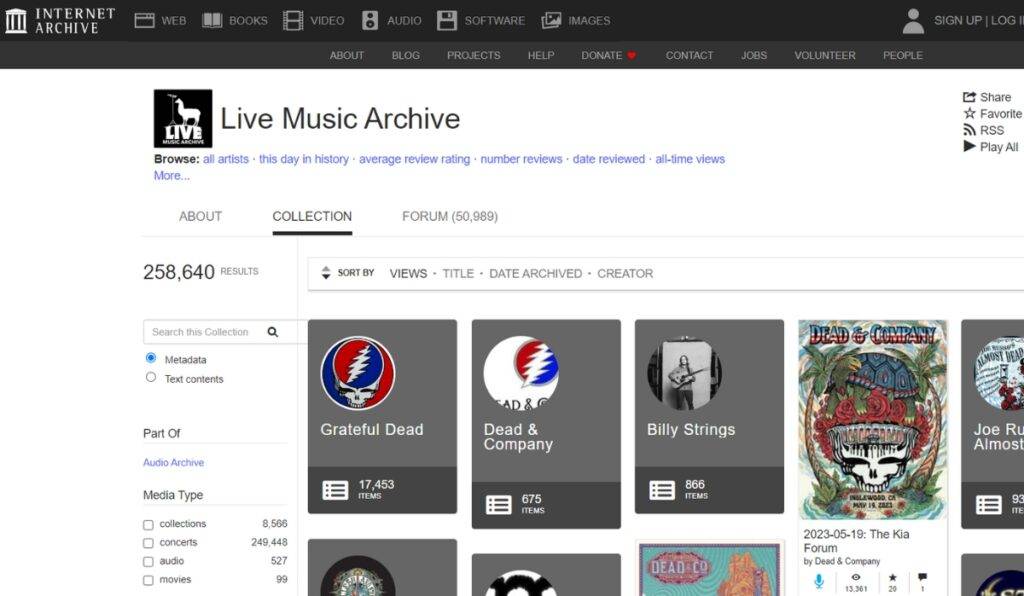 If you're looking for the best free AI NFT art generators, you can opt for Starry AI. It is a cross-platform AI art generator that can create NFT art based on your ideas. Starry AI is available on all platforms, including Android, IOS, and the web.
Live Music Archive is the go-to platform for downloading all kinds of Audio content. Along with Music, you can discover free audio, podcasts, radio programs, and more.
For music exploration, You can easily filter and explore music by genre, language, year, media type, and more. Additionally, you can refine your search by media types, such as concerts or audio, and narrow down the results by topics, subjects, language, and more. This way, you can find music that aligns with your interests and preferences.
Even Downloading won't be a hassle since you can choose from formats like FLAC, MP3, and M3U. If you're particularly fond of live music, the Live Music Archive will undoubtedly become your new home for music streaming.
---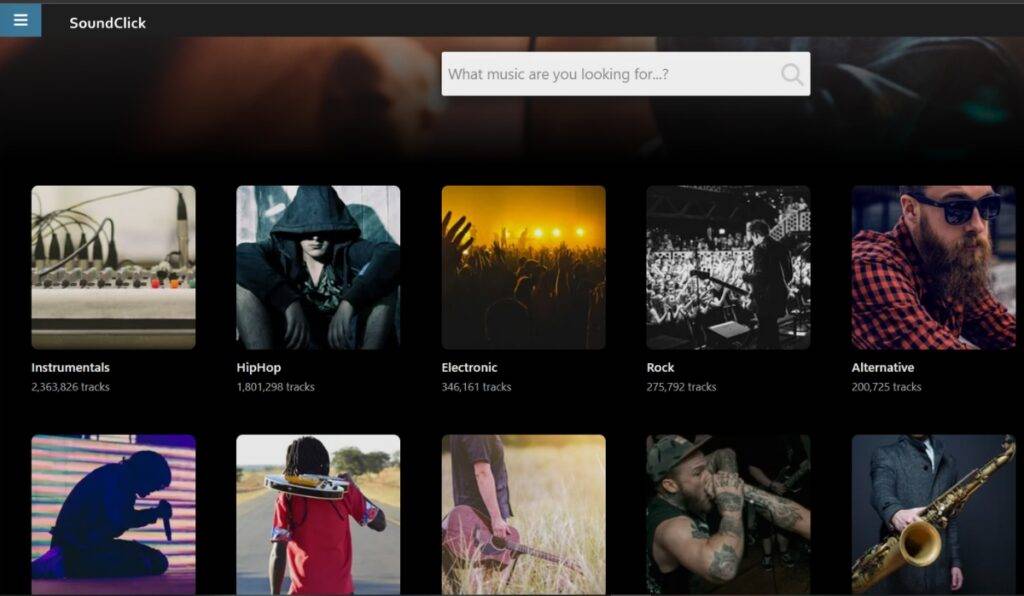 SoundClick is not just your regular music streaming site since it is built as a social media for music enthusiasts. This site lets you make friends, share custom music stations, and engage in various other interactive activities.
The website features well-curated charts and playlists spanning various genres, from Pop songs to Instrumentals. Once you've found one, you can either listen to it or download it directly. You can easily download the music in MP3 format. Most songs can be downloaded for free, but some artists may make their music available only after payment. In contrast, others may only offer music streaming without the option to download.
Soundclick is one of the best legal sites to download music and make new friends with similar music tastes.
---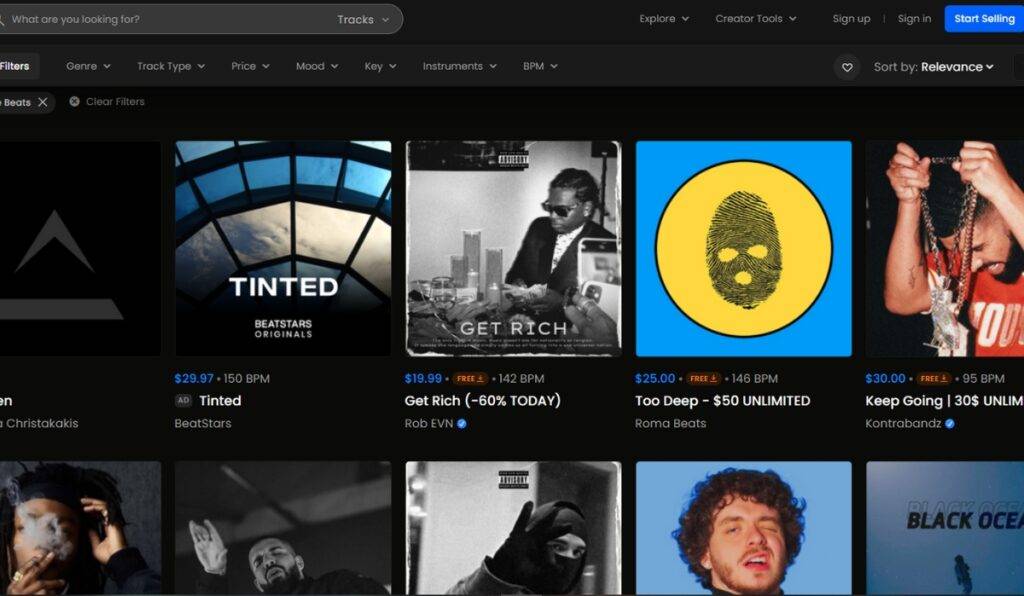 BeatStars is another platform that offers free music downloads. What's great about this site is that you don't have to go on a wild goose chase to find the free tracks. All free music is separated into a different section named "free beats."
From there, you can filter the songs based on genres, artists, moods, instruments, etc.
The only catch to downloading free songs is you need to subscribe to the artist's profile or follow them on their social media before accessing the download link. You can find a price tag on each song, but those are only for creators who intend to use the music for song recording, video creation, or similar uses.
While some content on BeatStars may have commercial aspects, you can still find free music downloads that cater to casual listening. Moreover, Beastar's user interface is also really great!
---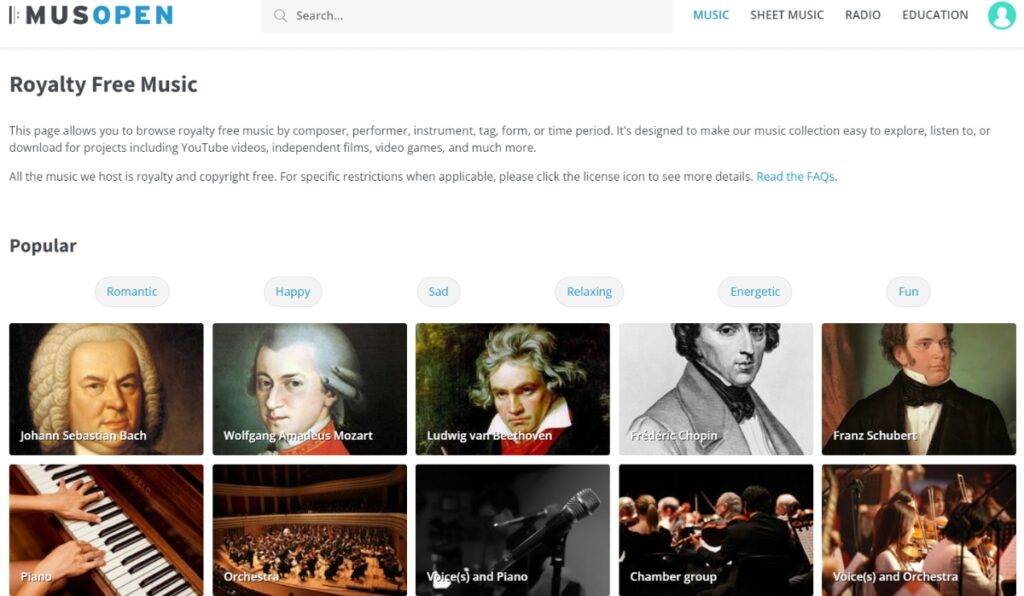 Not everyone loves mainstream music, so this one is for classical music lovers. Museopen is a treasure trove of the finest classical music from renowned composers like Mozart, Schubert, and many others.
To find free music downloads on Musopen, you have multiple options. You can browse their collection by Mood, composer, performer, instrument, form, or time period. While you can preview music on Musopen without logging in, you must create a user account to download any content. However, the free downloads are limited to only five tracks a day.
But you can't complain much since you discover all the famous classical music in one place for free. So, Musopen is the best site to download classical music for you if you're into classical music.
---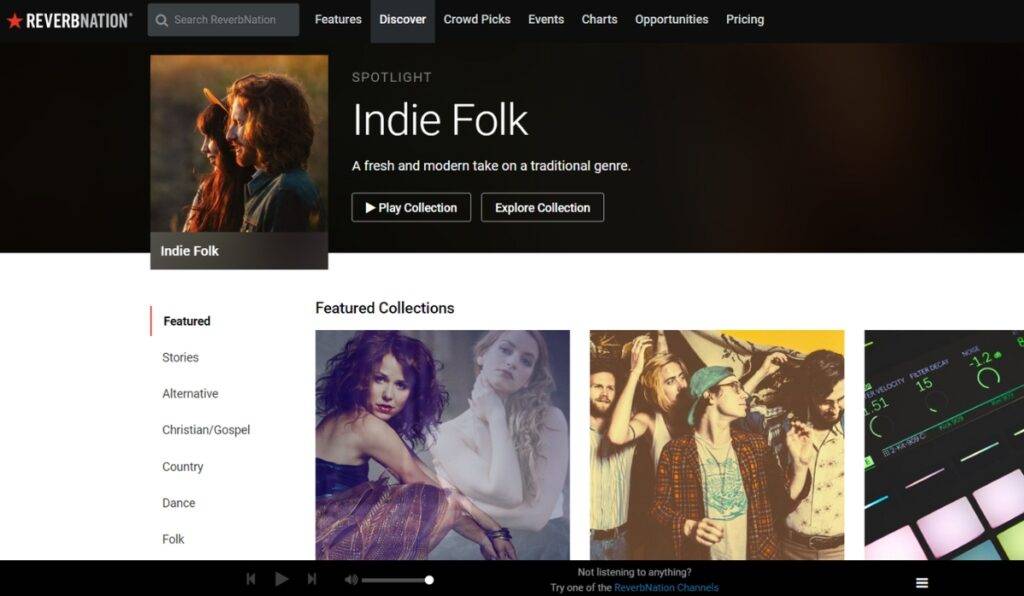 Reverb Nation is for those focusing on new and emerging bands. In contrast, it may not offer tracks from current chart-toppers. But you can download free music legally from upcoming artists and support them.
The Discover page on ReverbNation is excellent for finding new music. It provides curated selections of artists and music genres to explore and enjoy. You'll first need to create an account to download free songs. Then, visit the artist's profile and click the 'plus icon" to become a fan. Once you've done that, the Download icon will appear next to the song. Not every song is available for download, but you can stream all the music directly from their site.
Overall, it is an excellent platform for listeners and aspiring bands looking to sell music online.
---
Wrapping up
Well, this wraps up our best legal sites to download music lists. While you can find mainstream music on some above-mentioned sites, they don't specialize in those categories. Today's popular artists don't immediately give away their latest releases for free. But you can surely find some of their old songs for free download. Some free music sites often require you to do some task, but that's a reasonable tradeoff to get free downloads.
---
Also Read: