If you just starting gaming and looking a decent RGB gaming mouse in the Indian market, then you come at right place. Here you find a full review of Redgear A20 gaming mouse. Read this article and know, is it worth a choice for your next purchase.
Design, Build & Comfort
At first blush, it is quite apparent from a distance that the Redgear A20 is a true gaming mouse. The all-black design and RGB light looks really eye-catchy, and give Gamer wali feal. The build quality is solid with the outer case being made of high-quality plastic which feels really good.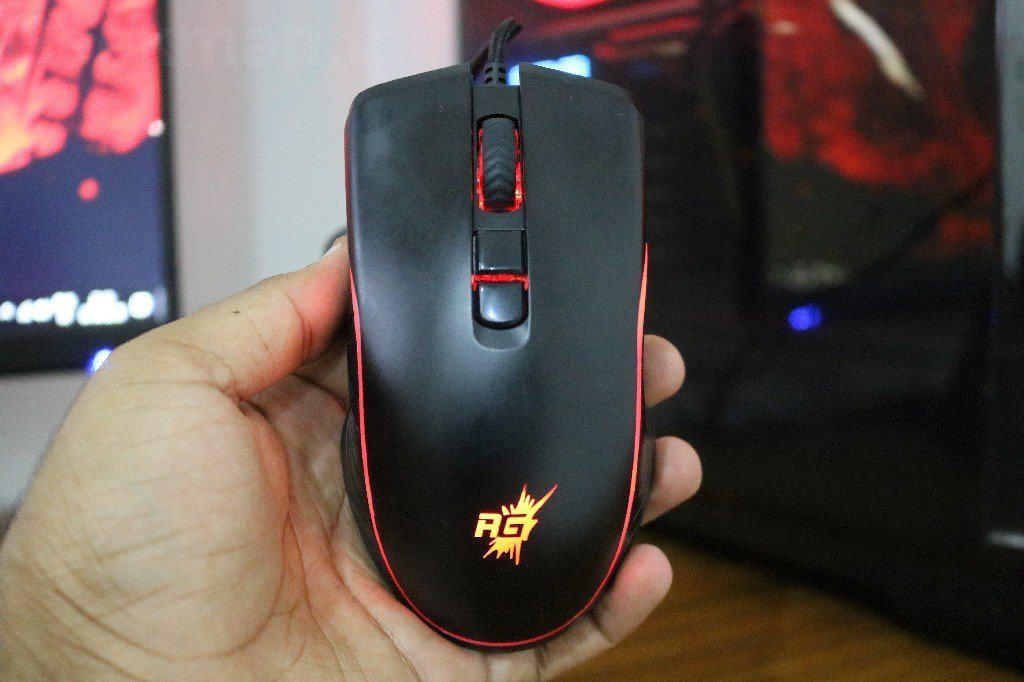 Let's take a look at other physical traits of the mouse. The top surface is smooth and nice to touch, and I simply love the fact that this mouse is designed for use with both palm and claw use. Yes, the ergonomic design of this mouse is comfortable for all types of users.
The sides of the mouse are adorned by textured rubber, providing a perfectly secure grip while taking the headshot. The two programmable buttons have been positioned on the left side, which can easily reachable with your thumbs.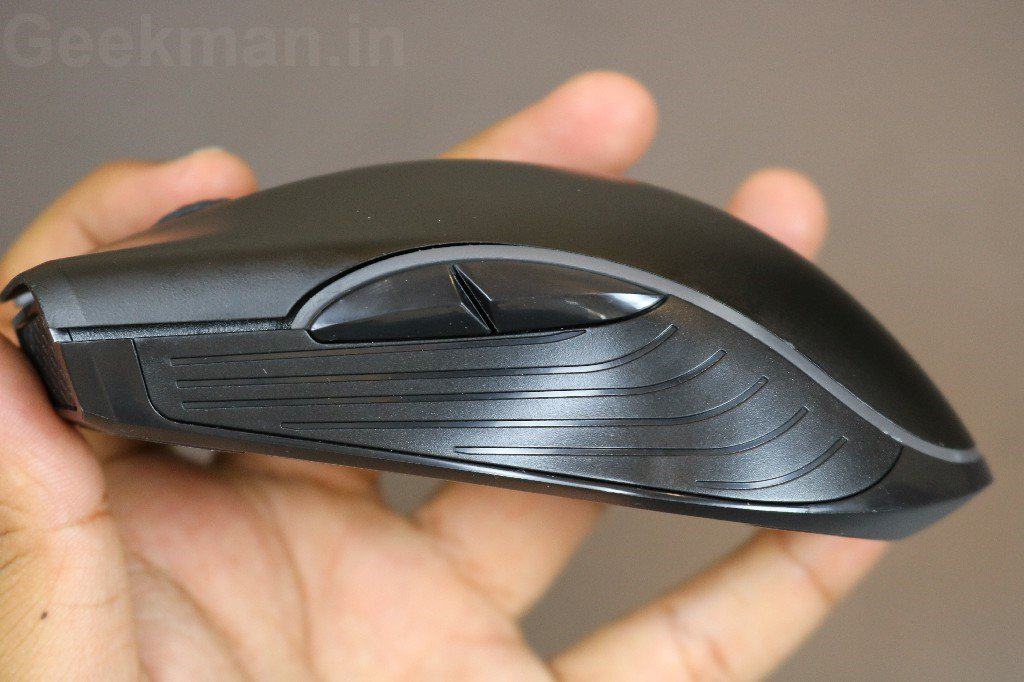 The textured scroll wheel is placed in-between the primary and secondary buttons along with two more buttons to raise and lower the DPI on the fly. The scroll wheel lacks side-scroll and free spin features, but I am not particularly complaining given the associated price tag. The quality of the buttons and the scroll wheel seems to be good. You get a nice clicking feeling when you press them. And the placement of the buttons is also good, well within reach, but hard to misclick.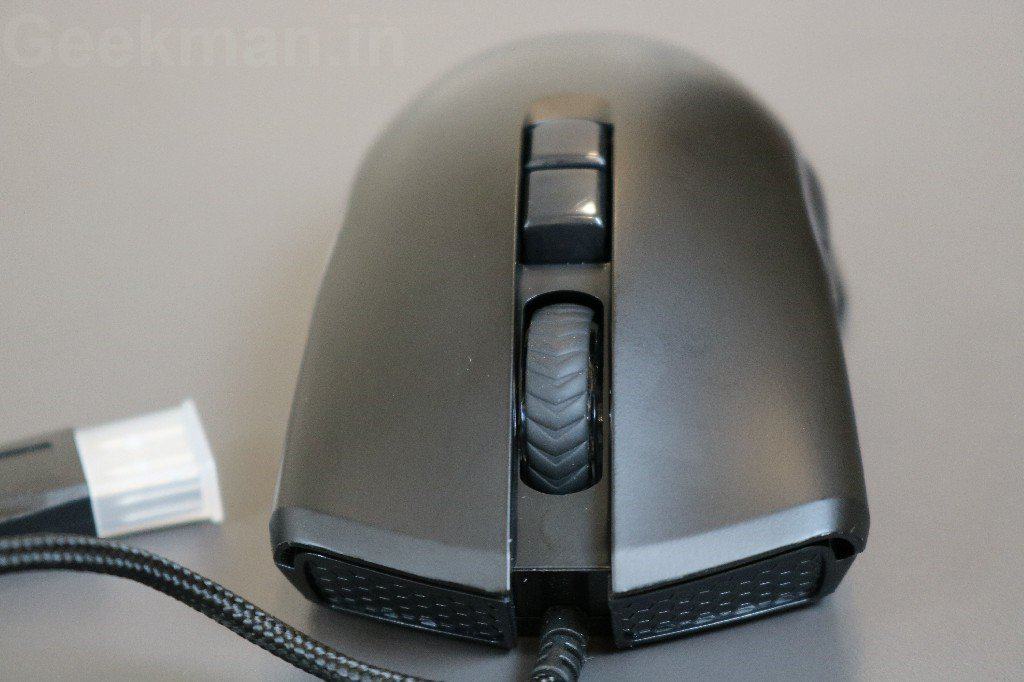 Now, coming to the RGB lights, the Redgear A20 wins our heart. The mouse features a 16.8 million colour customization, which is really rear in this price range. You can easily change the colour and lighting effects by configuration Software. I personally like the breathing effect, which looks really satisfying. And if you absolutely hate RGB lights for some reason, then you can also disable them using the software.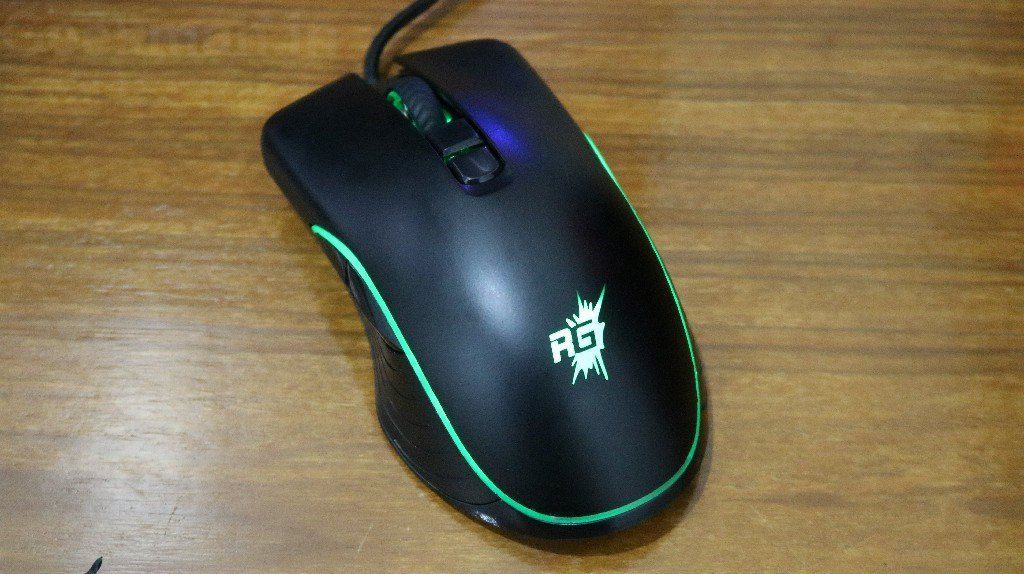 The overall built quality and comfort level offered by this mouse is nice. But I want to say that it weighs a little more than normal (weight 150g), although it not too high, but I need to point out because lots of gaming users prefer a lightweight mouse. So if you are one of them then skip this mouse.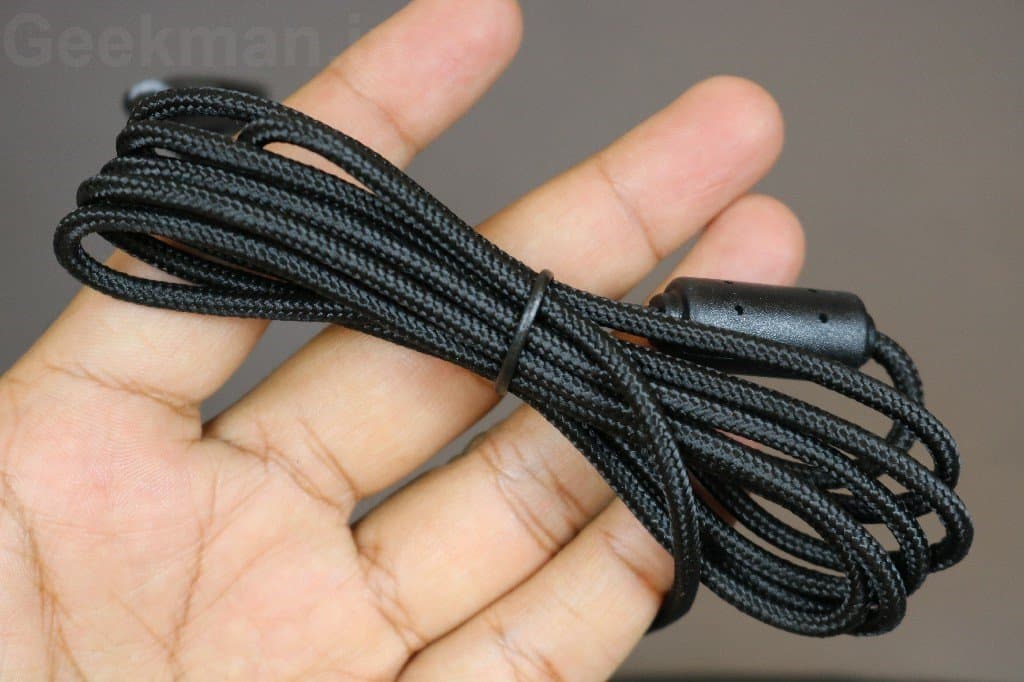 Please note: this mouse is only for right-hand users.
Features And Configuration Software
The first thing you'll want to do is install configuration software, provided with box content. But if your PC doesn't have CD drive, then you can also download the configuration software from Redgear's website.
Inside the software, you'll see a decent option to play around with. The first tab is where you can fiddle with the button configuration and DPI settings. Here you can sign button control as per your usage, as well gives you an option to adjust DPI. The Redgear A20 uses 4800dpi gaming optical sensor which supports six adjustable speeds, from 200 to 4800 DPI.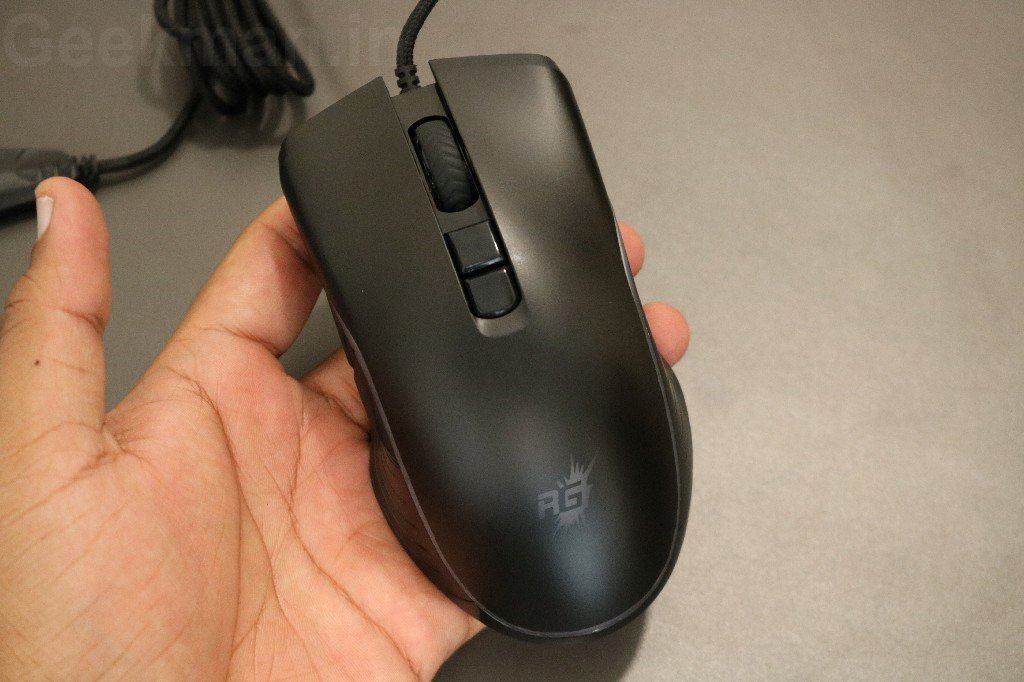 The next tab is where you can fiddle with RGB settings. It has 16.8m RGB colour, so you can go crazy with the selection. You can also change the lighting effect.
You can also assign a keystroke to a button, but, I'd say the macros are pretty limited. Personally, I've set the right side buttons my unit to 'Copy' and 'Paste' functions respectively. You can also configure this inside the games.
Good for Gaming?
I used the Redgear A20 for at least 2 days and play various games like PUBG and Apex. At the end of the day, I found the mouse is decent and done the job very precisely.
Redgear A20 really worth?
All things considered, I think the Redgear A20 Gaming Mouse is definitely a great budget option for Beginner and casual gamer. I mean, there's a lot to like about this mouse like the programmable buttons, smooth tracking RGB lighting, etc. In fact, even the configuration software keeps it simple for newbies, so that you can spend more time gaming and less time tinkering. And on top of all this, there's price. Yes, the price may feel like more than what you should spend on a gaming mouse when there are comparatively less expensive options like the Logitech G402. So overall, the Redgear A20 is definitely the best buying option under 800 Rs.
Buy now