Currently, The Panasonic ER207WK44B is the best selling Panasonic trimmer online. In this review, we will discuss important features of the Panasonic ER207WK44B trimmer, how to use the trimmer, pros, and cons of the Panasonic trimmer and should you buy this trimmer.
Panasonic ER207WK44B Trimmer Unboxing
The packaging of this trimmer is really good with a large box. On the box, you get some information about features and functions. We get a user manual, Warranty card, cleaning brush, Oil, and one huge charging adapter. Seriously, the charging adapter is very heavy 320g, almost double trimmer weight. If you like to watch unboxing video please visit my Youtube channel Geekman.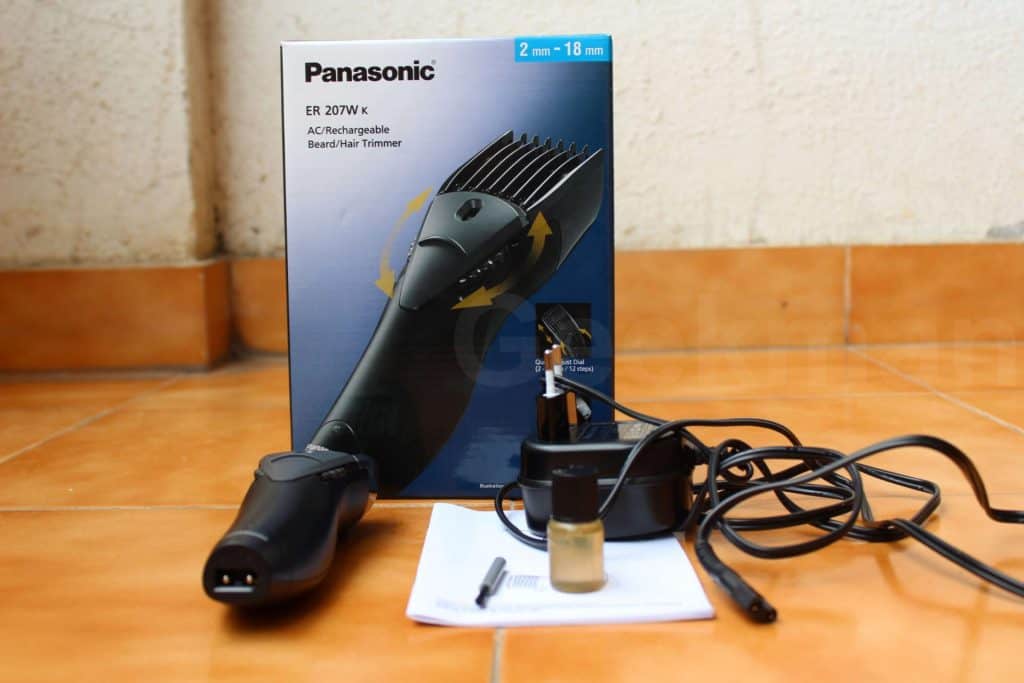 Design and build, and Comfort
The Panasonic ER207WK44B looks very stylish with black and gray color. The color combination of this trimmer gives a premium feel to this trimmer with a matte finishing. It's not only good looking but build quality is also good compared to other trimmers in this price range. Thanks to Panasonic for using good quality ABS plastic.
On the top side, it has a power on/Off toggle button, length setting wheel, LED indicator light, and Panasonic logo. It has a Charging port on the bottom side. The back side, you can find all information about input & output voltage and charge time. A Red LED indicator light gives a charging indication. The best part, you can adjust length setting from 2mm to 18mm by just adjusting the dial wheel.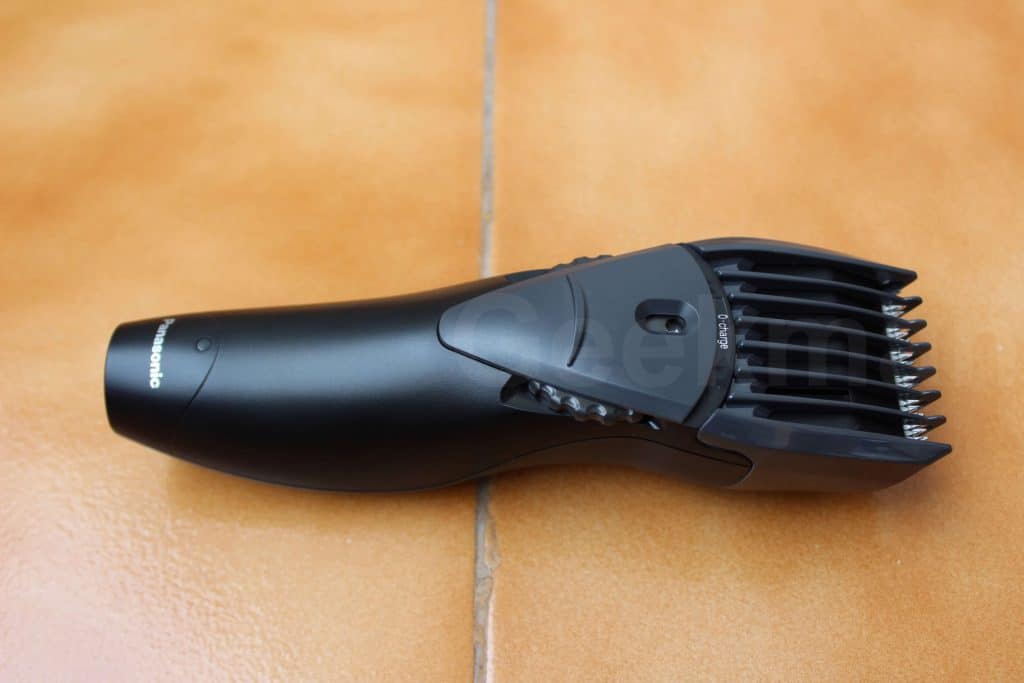 When coming to comfort, the Panasonic ER207WK44B is very comfortable because of unique ergonomic design. Design of this trimmer makes it easier to handle and use while trimming. It's very lightweight compared to others, only 136g. Personally, I don't recommend this trimmer for the travellers, because charging adapter of this trimmer is very heavy. Overall, this trimmer is really good for design and build quality, so I give 9 points out of 10 points for design and build quality.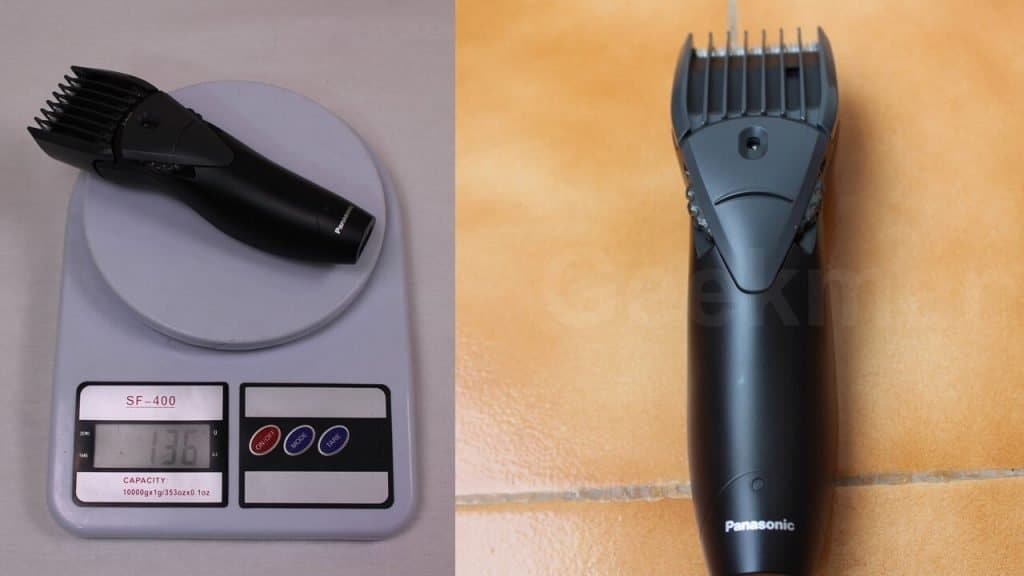 Performance and Use
When coming to the performance, I am very impressed with Panasonic ER207WK44B. The blade is very sharp and skin friendly. There isn't any skin irritation while using this trimmer. The best part, it works very silently with less vibration, so you can enjoy your shaving. You get total 12 length setting from 2 mm to 18mm, but if you need 0.5mm clean shave, then use the trimmer without comb. You can use this trimmer for the beard as well as removing some unwanted body hair.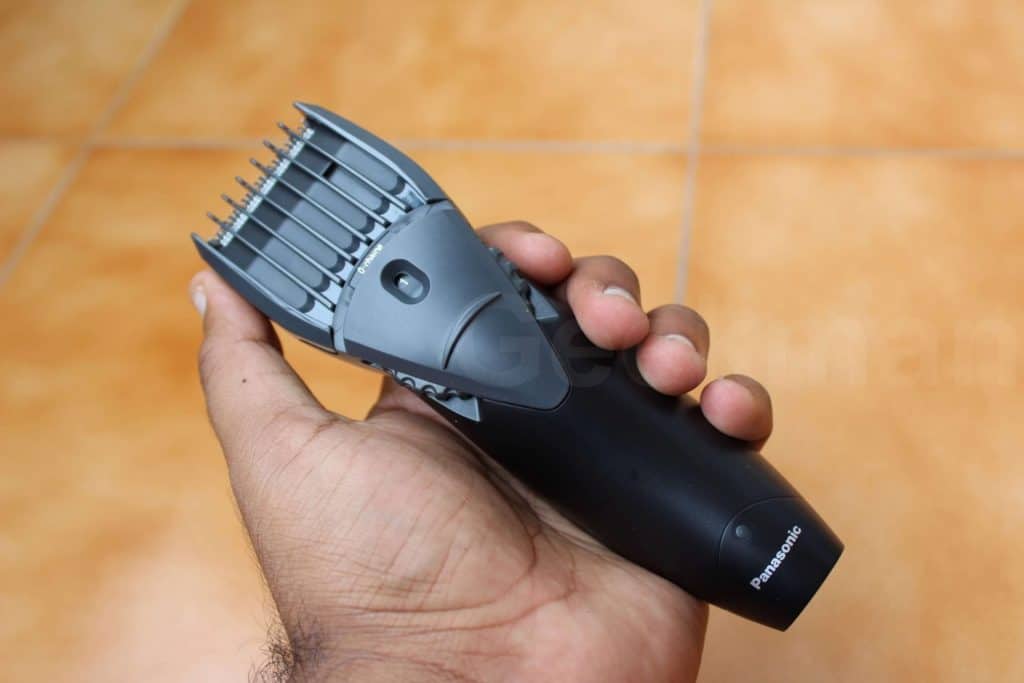 You can use this trimmer only with dry shaving because blades can be washed and not the body. Also, the Panasonic ER207WK44B is easily washable. Just remove the blade area and clean with given brush or water. Please be ensure the blade is dry before you attach with the trimmer.
The battery performance of this trimmer is decent, we get 45 minutes of cordless use after a full charge for 8 hours. I know 8 hours charging time is very long, but it fair with overall performance. We can also use this trimmer while charging.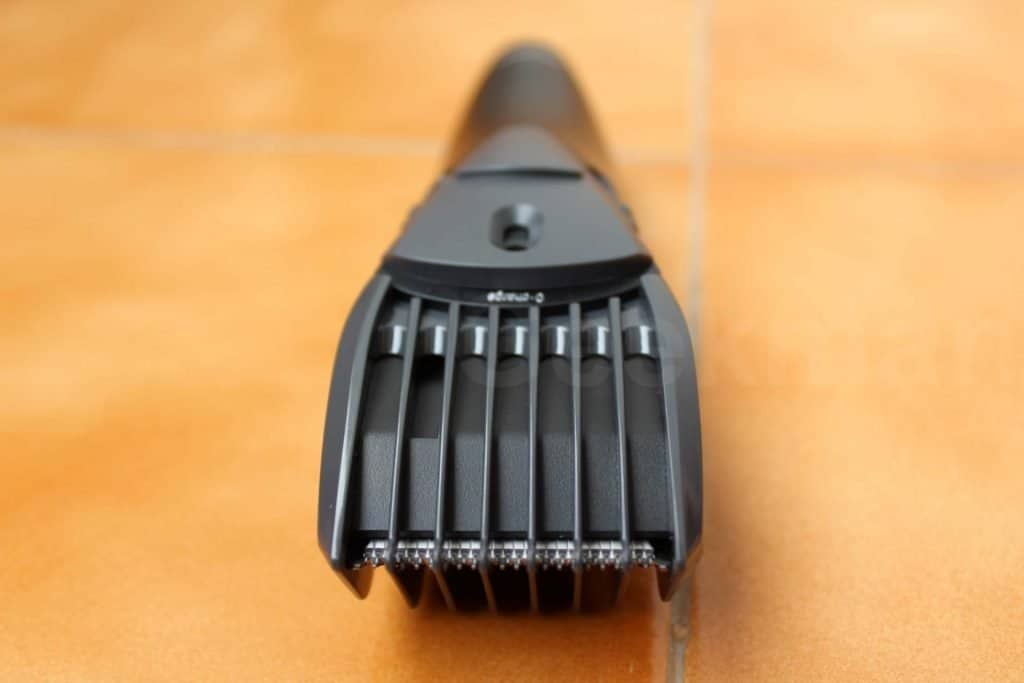 Main Features of Panasonic ER207WK44B
2mm to 18mm, total 12 length settings. Easily adjusted with dial circle.
Stylish look with a solid build quality
It can be used both in cordless and with a cord
45 minutes use after 8 hours full charging
Work very silently, no vibration.
Pivot head which adjusts according to the contour of the face and thus
Floating wide blade cutter which is efficient and delivers high performance
The detachable blade which can be washed and cleaned after use.
Ergonomic design for comfort, very lightweight
2 years warranty
Final word, What I liked and Disliked
Overall, the Panasonic ER207WK44B is value for money trimmer with ergonomic design and powerful performance. So basically, there is not any major disadvantage in this trimmer compared to price. I don't recommend this trimmer for frequent traveller because of heavy charging adapter. If you like to compare this trimmer with other trimmers, Please check my other article about, Philips BT1212/15, Philips QT4001/15, Philips QT4005/15, and Philips QT3310/15. More info please check my list for Top 5 best trimmer under 1500 Rs.
Buy Now