Xiaomi recently launched Mi Motion Activated Night Light 2 under its crowdfunding program. Currently, it's not available for purchase but will later you can buy this product for Rs.500 on Mi official website. It is a small 360-degree rotating stereo versatile night lamp that automatically turns on upon detecting human motion. I recently got this product, and here is my full experience.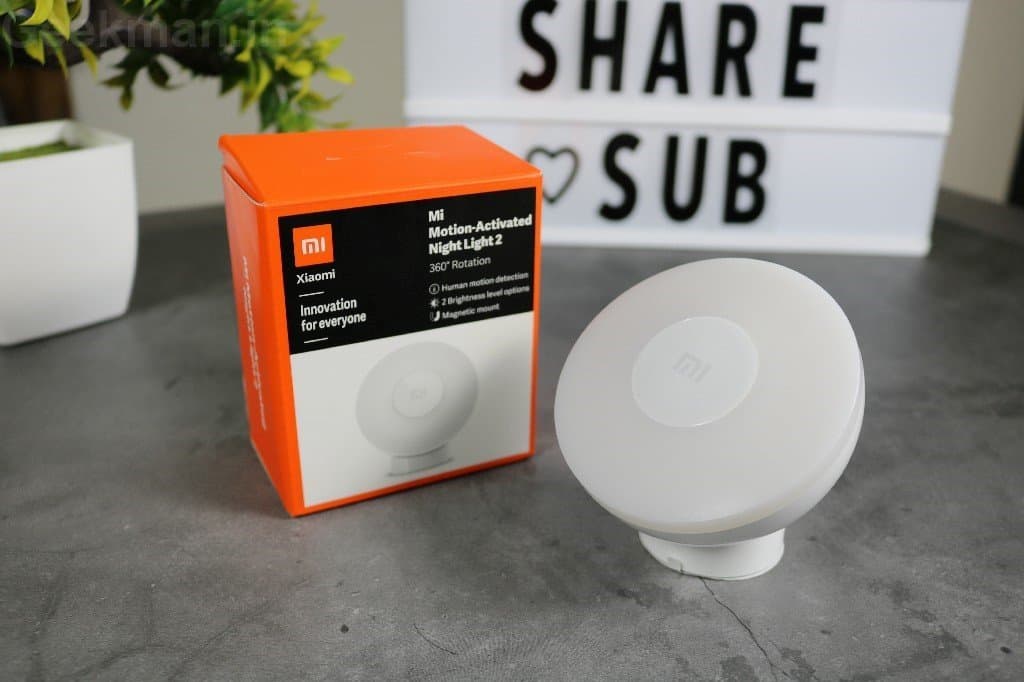 On the design front, the Mi Motion Activated Night Light 2 has a minimal round shape design similar to other Xiaomi ecosystem products. With this modern design, I am sure it will not hurt your home design.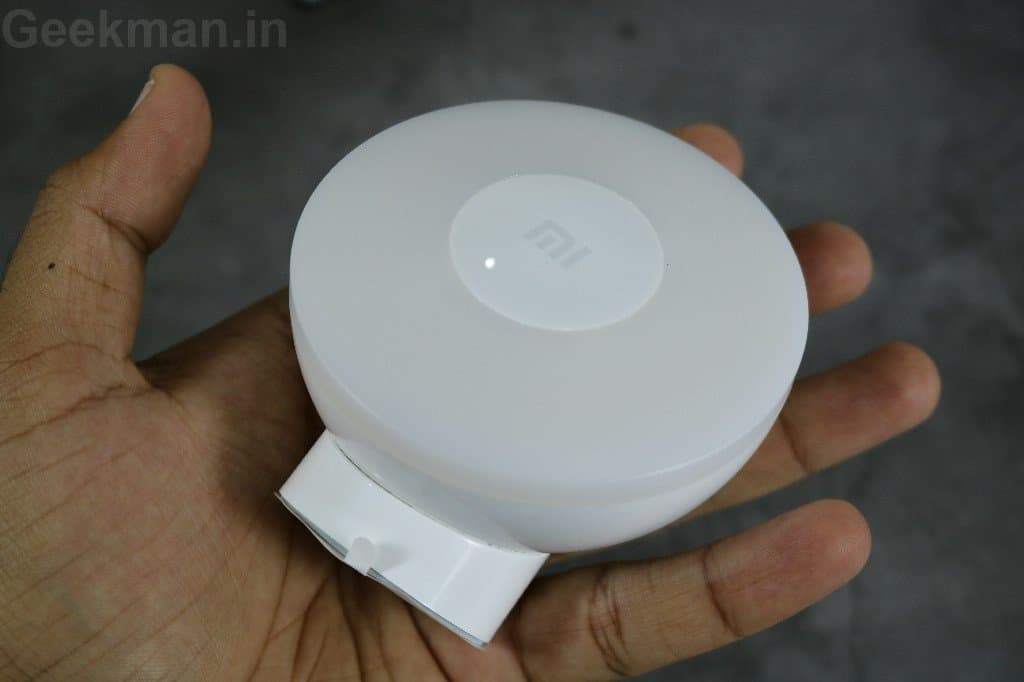 It has a 360-degree rotating magnetic stand with strong adhesive, so you place this light anywhere you want. You can easily stick this light on your wall and ceiling, or just put on your home furniture.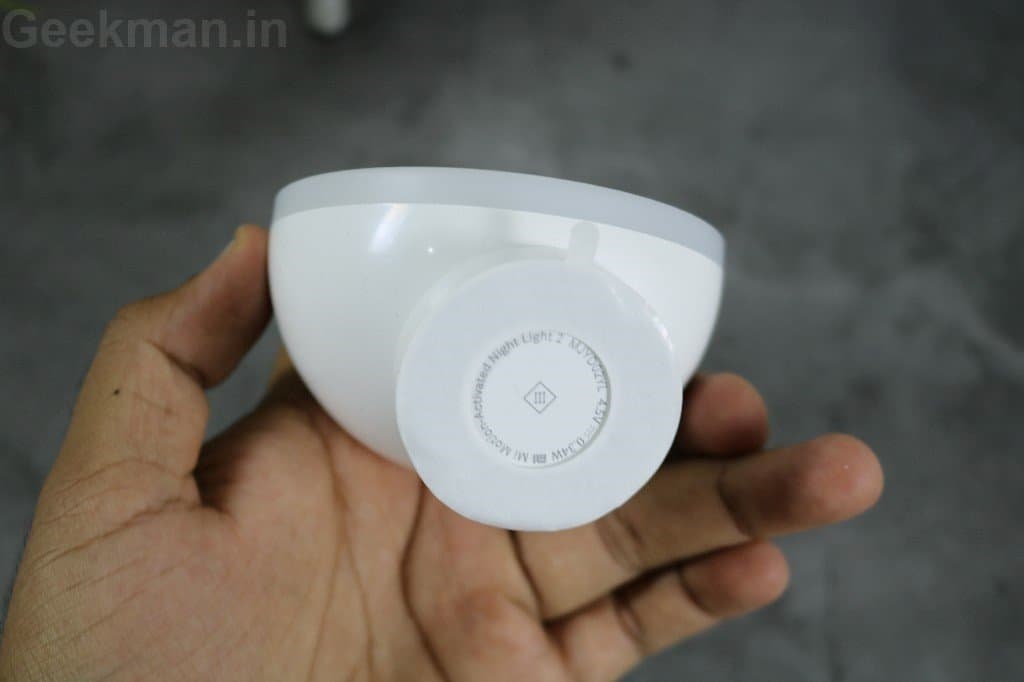 The Mi Motion Activated Night Light 2 doesn't have a rechargeable battery, It works with 3 AA batteries which you need to buy separately. These three batteries can easily last up to 7-8 months on moderate use.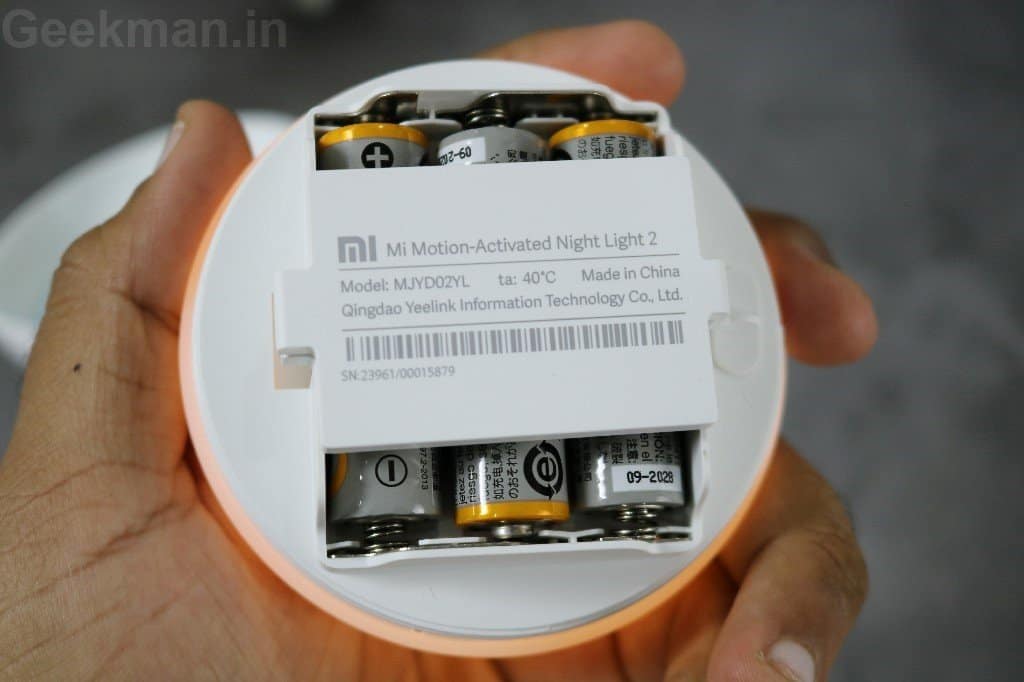 Near the battery compartment, there is a toggle switch for brightness modes, using this switch you can change brightness modes of 25 lumens and 4 lumens.
It features a photosensitive and a human body dual sensor, because of that the light only turns on when it detects motion in the very low ambient light environment and has a 120-degree wide range to detect motion.
It produces 2800k warm yellow light that offers ample light in any environment. The light switches off automatically after 15 seconds after the object moves away or detect any ambient light from the defined vicinity.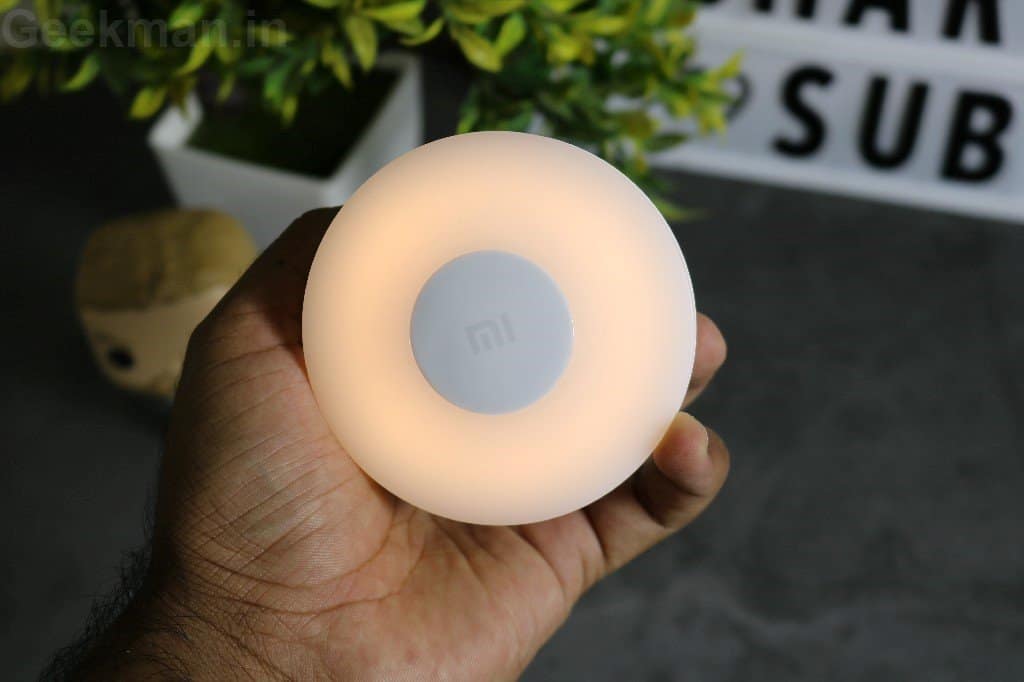 I tested this light on my 15 x 15ft drawing-room, and I found it works really well and also very useful. The photosensitive and human body sensor never failed to detect any motion in dark environments. The higher brightness 25 lumens mode produces sufficient light in a decent-sized room. So, you can definitely buy this light, and place it in the bathroom, storeroom, and balcony.
Mi Motion Activated Night Light 2 Hindi Review:
Buy now: