After the success of MI Beard Trimmer last year, Xiaomi recently introduced its new MI Beard Trimmer 1C in the Indian market with a price tag of Rs.999. This New MI trimmer loaded with some amazing features which are very rare to find in the trimmer of this price range. So without any wasting time, let's check to the full review of this beard trimmer
Mi Beard Trimmer 1C Specification
Box Content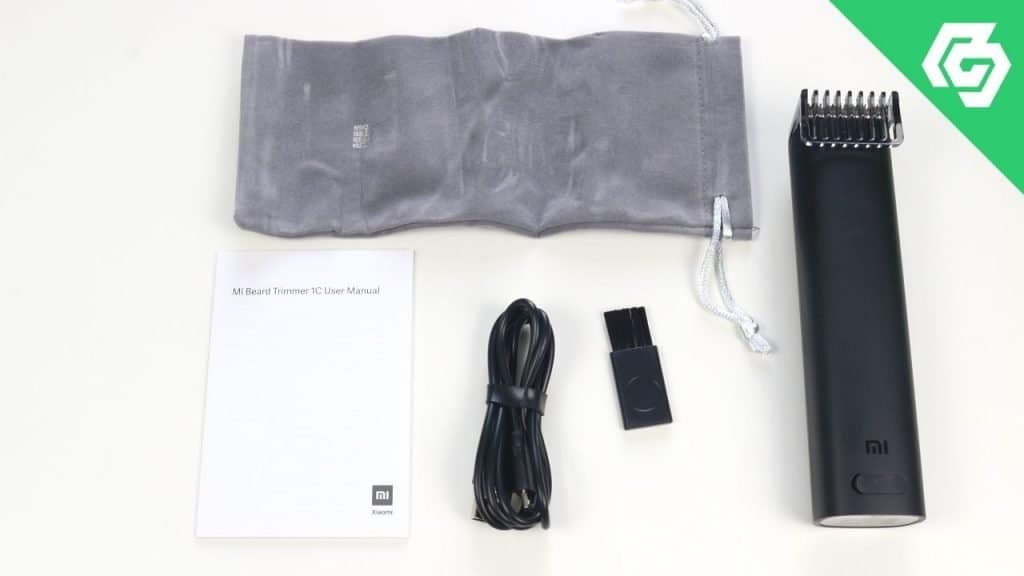 Inside the Xiaomi traditional style box, you get a leaflet that has information on how to use the product and safety, followed by different kinds of beard styles suggestion.
Moving further, you'll find the small cleaning brush and micro USB charging cable. The company also included a Mi branded soft carry case that'll be handy while travelling. Finally, you'll find the Trimmer.
Design, Build & Comfort
On the first impression, I fell in love with design and build of the Mi Beard Trimmer 1C. The trimmer looks really unique and attractive like other Mi products. Yes, it looks a little bit similar to its older brother Mi beard Trimmer, but in a closer look, we can easily find the difference between these two siblings.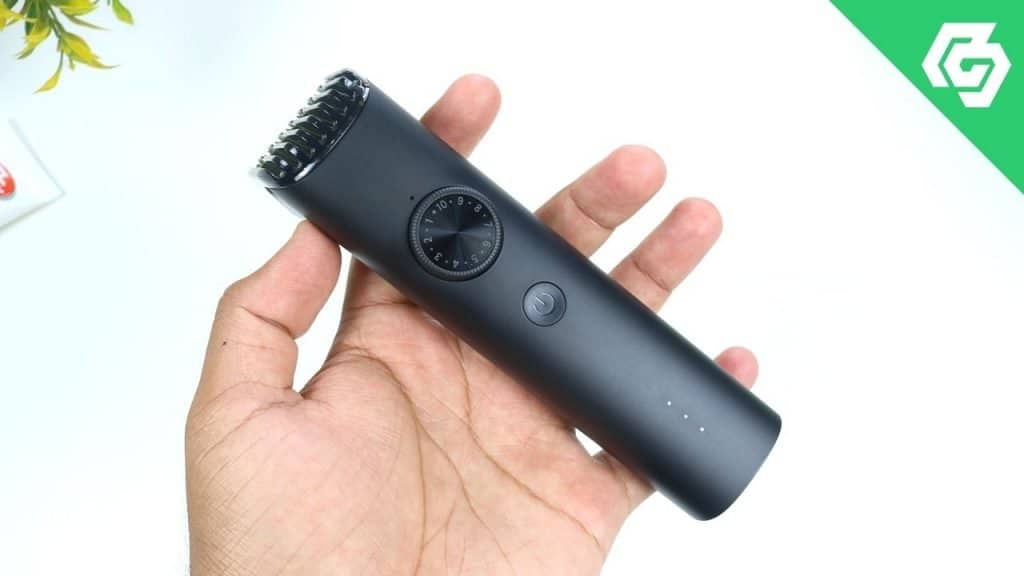 The entire trimmer is made of good quality plastic and you can easily feel to solid build quality in the first impression. The solid build and matte finishing provides a premium feel that we don't find in any other trimmer in this price range.
Another best thing is that the trimmer is very compact and lightweight, which provide you a comfortable and confidant trimming experience.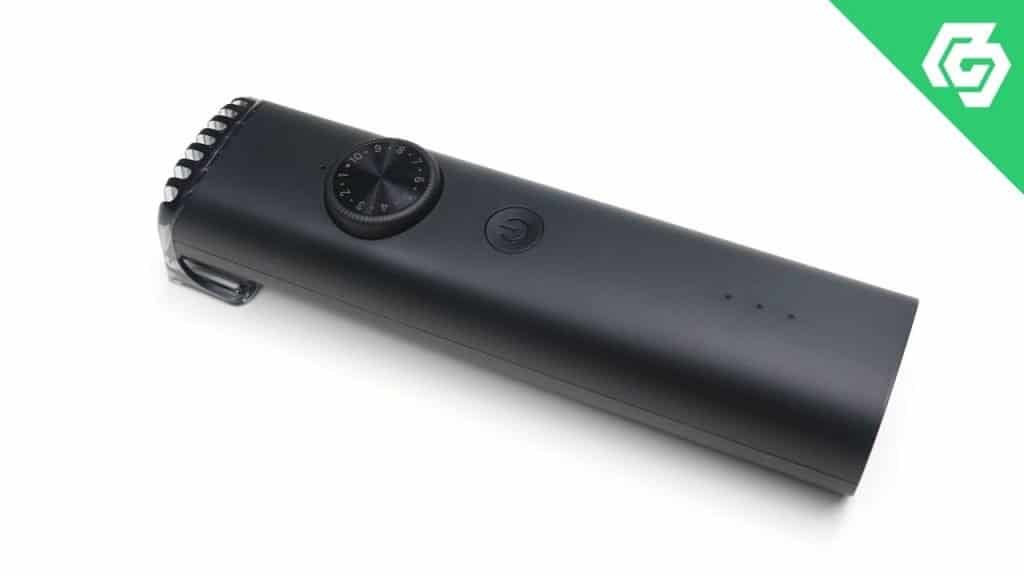 Noise, Vibration and Temprature
Of course, you do not want to disturb your family members while trimming and also don't like to bother yourself with high vibration, right? Don't worry the Mi Beard Trimmer 1C work really silent compared to its competitors (only 40 to 45db) and the vibration is also very less.
This New MI trimmer also not have any heating issue, like its older brother. We tested this trimmer for at least 14-20 minutes, and the temperature remained normal.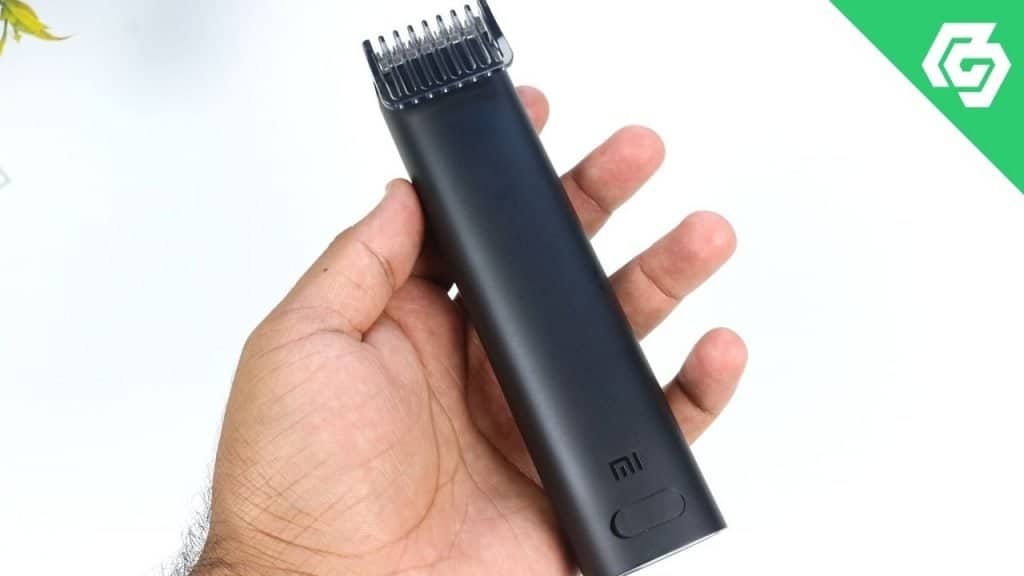 Real-world Experience
Now, let's talk about real-world experience. Using The Mi Beard Trimmer 1C is comfortable and hassle-free. It offers you 20 length settings from 0.5 mm to 10mm with the precision of 0.5mm. Yes, there are many trimmers in this price range who offer 40 lengths settings. But honestly, 20 length settings are more than enough for day to day use. You can easily manage your 7 or 12 days beard look with these settings.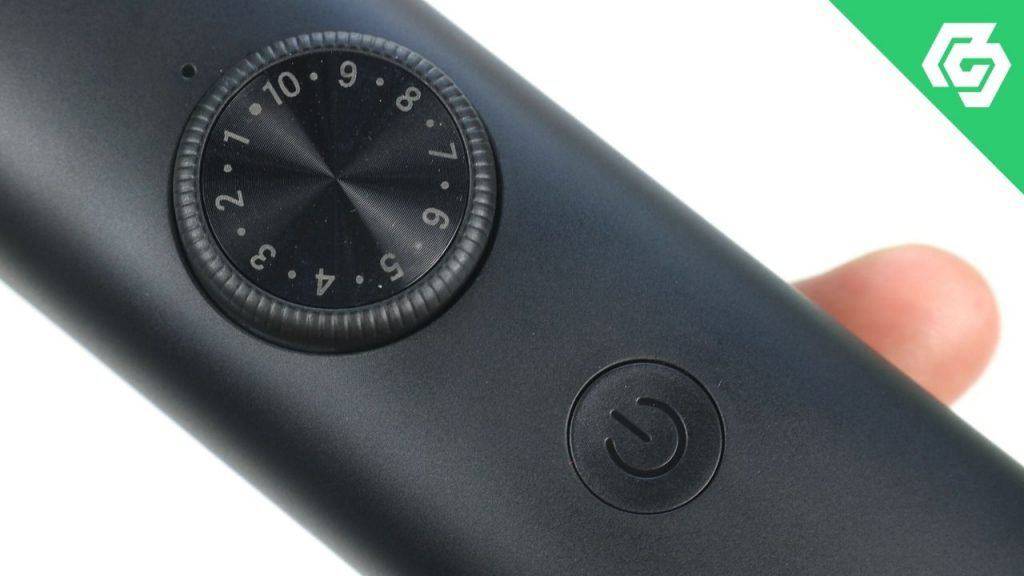 For length control, it has a nice good looking control wheel. We have seen the control wheel in many trimmers before this, but this one is different from them, it works very smoothly and using it is a unique satisfaction experience.
Along with that, there is a power button, which also has a safety lock (travel and child lock) if you long-press it for more than 3 seconds your safety lock is on. It is pretty useful when you carry your trimmer with you on travels.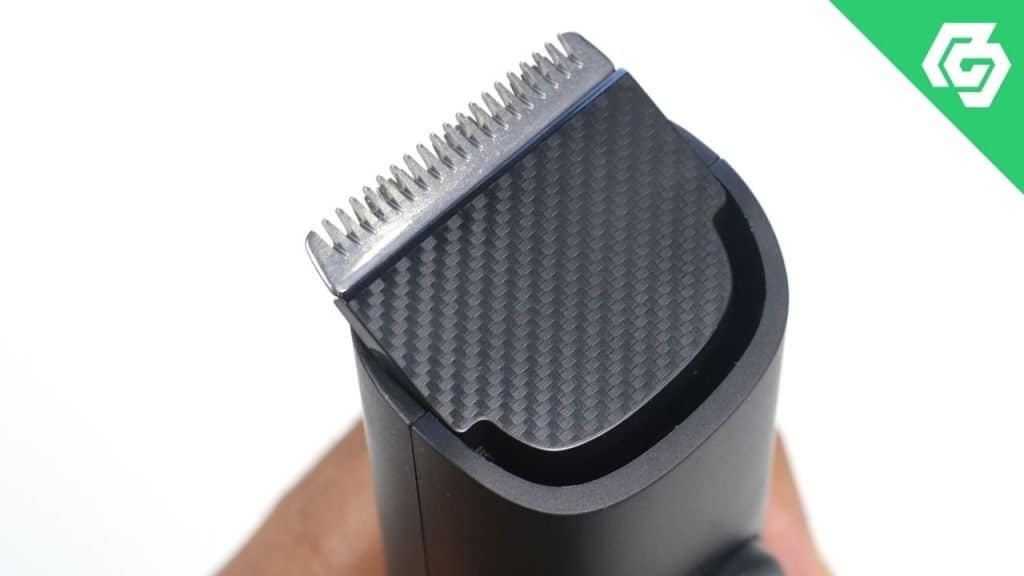 If you want 0.5 mm clean shave, then you have to remove the comb and use it. The blade is really sharp and skin-friendly, and I didn't find any problem with it.
Like its older brother, the Mi Trimmer 1C is not waterproof, you can only wash blade and head section.
Battery
Now, let's talk about battery and charging. The best thing is that the Mi Beard Trimmer 1C has a micro USB charging port. So you can charge your trimmer with any smartphone charger, laptop, PC, and power bank.
The Trimmer comes with a 600 mAH inbuilt battery, which can provide a 60 min of running time. It can easily last up to 2-3 weeks on a single charge, and that's really the best part of this trimmer. I tried many trimmers in this price range but only a few can provide this type of long battery life.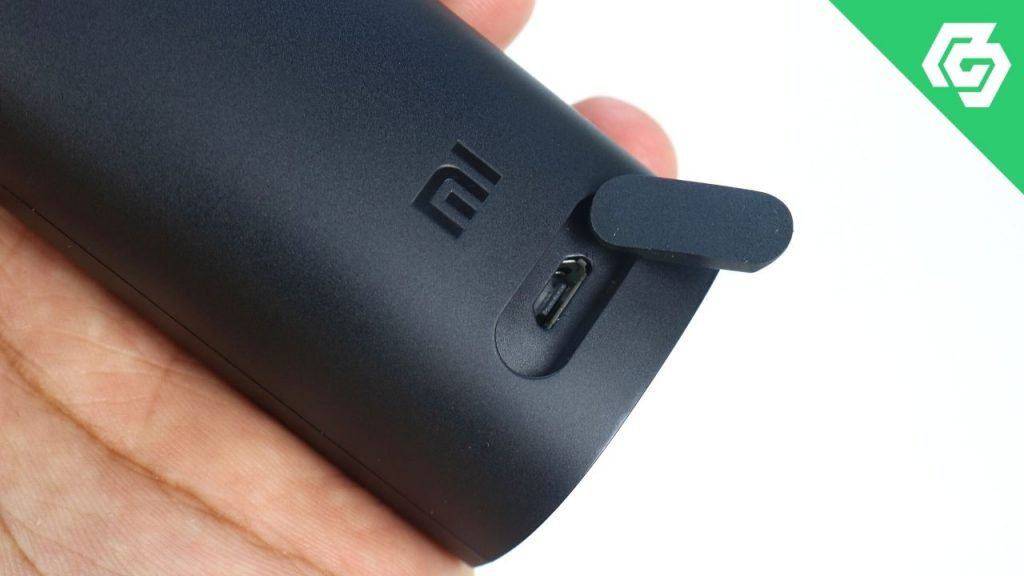 The trimmer itself gets charged very quickly. It takes the only 2h for 0 to 100% battery life, which is again plus point of this trimmer. There are 3 LED indicators on the trimmer that let you know the charging status. When all the three led is stop blinking, it means the trimmer is charged fully.
The Mi Beard Trimmer auto cuts the power when it is fully charged; however, the company recommends you you do not keep it in charging mode for more than 12 hours.
Final Word
Overall, the MI Beard Trimmer 1C is value for money and definitely worth to buy. Yes, the trimming experience is almost the same as other trimmers in the same price range, but stylish design, solid build, good battery life allow him to stand on the top of others. More info please check our list of best trimmer under 1000 Rs.
Buy Now
FAQ – Frequently Asked Questions About Mi Trimmer
What is difference Mi beard Trimmer 1C vs MI Beard Trimmer?
The Mi beard trimmer is a higher version of the 1C. Price, Build quality and length settings are the main differences between these two trimmers. The Mi Beard Trimmer offers you two combs and 40 length settings, while mi trimmer 1C only offers 20 length settings. And Mi beard Trimmer is fully waterproof, but Mi 1c not!
Do Mi beard Trimmer 1C have the heating problem?
No, we tested this trimmer for at least 1 week, and we don't found any heating problem.
Can we use this trimmer on some other body parts?
Well, it's not recommended, but you can use it at own risk. Please be careful while used at sensitive parts.
Can I use this Mi Trimmer for Hairstyle?
Again, not recommended, but we Indians know for their Jugad, so use at your own risk and creativity.
Is it waterproof?
No, you can only wash the head section and detachable blade.
What if I lose the Mi beard trimmer blade and comb?
Call customer care, and you can get it from your nearest Mi service centre.
What type of Charging Adapter I can use to charge?
You can use any branded Charging Android smartphone charging adapter to charge this trimmer. You can also use fast charging and quick charging adapters also without any worry, because it automatically adjusts input.
Can I use Mi Trimmer while charging?
No, you can use only cordless.