Yesterday, JBL launched Its latest midrange True Wireless Earbuds JBL C115 in India. This new version of JBL True Wireless Earbuds come with an affordable price tag of Rs. 4999. At that price, it's difficult to ridicule a product like this. The JBL is a very big name in the audio product segment and very popular for ist superior sound quality. So I am very excited to try this out. If you're wondering whether you should buy these or not, here's my JBL C115 TWS Earbuds Review after having used them over the last three days.
Box Content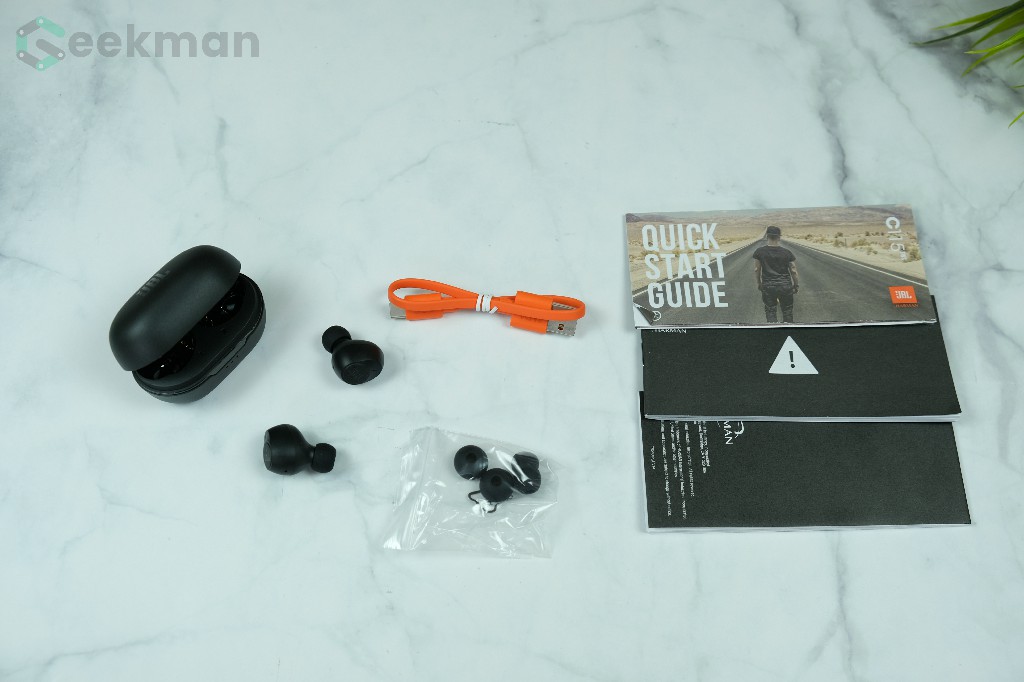 JBL Earbuds in black colour (If you don't like the black colour then you also have there more options – Black-Red, White, and White-Mint).
User Manual
Small/Large silicone ear tips (medium size is attached on the earbuds).
Small USB Type-C Cable.
Design, Build & Comfort
First things first, I'm quite satisfied with by the design and the build of these JBL earbuds, the final look is cleaner in my opinion. There's not a lot of unnecessary design flair on the case, quite simple and clean look that gives some premium and professional feel at the end.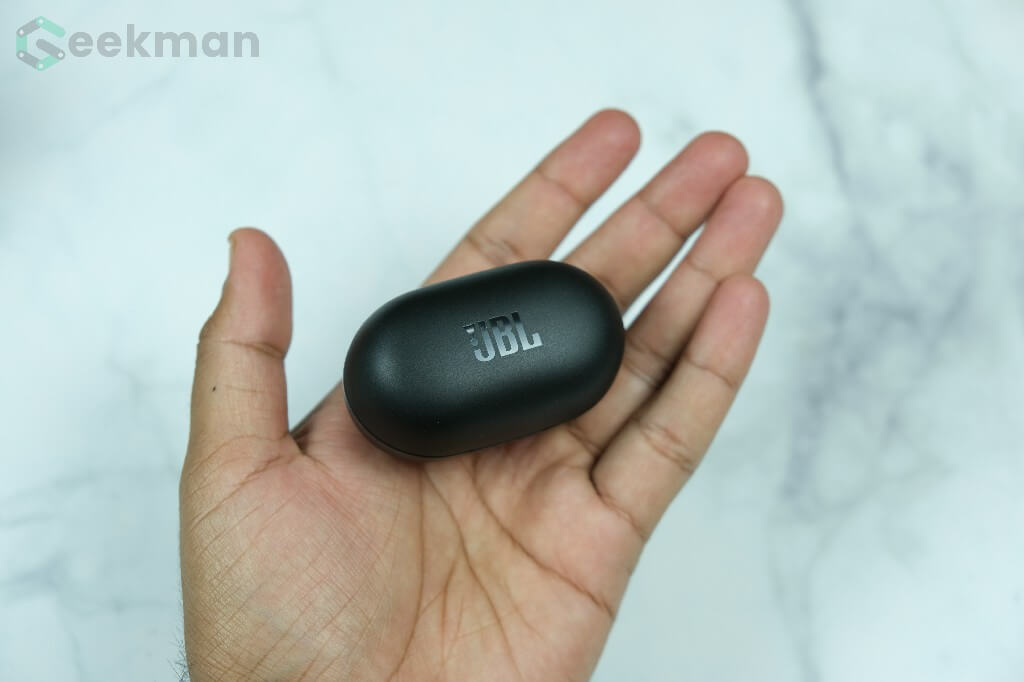 Starting off with the case, it is one of the highlights of the package, and I love the cute oval shape round body and matte finish. The build quality is also good, so thanks to JBL for using good quality plastic. It's also very compact and lightweight (only 40g), so carrying in the jean pocket daily, not bothering you.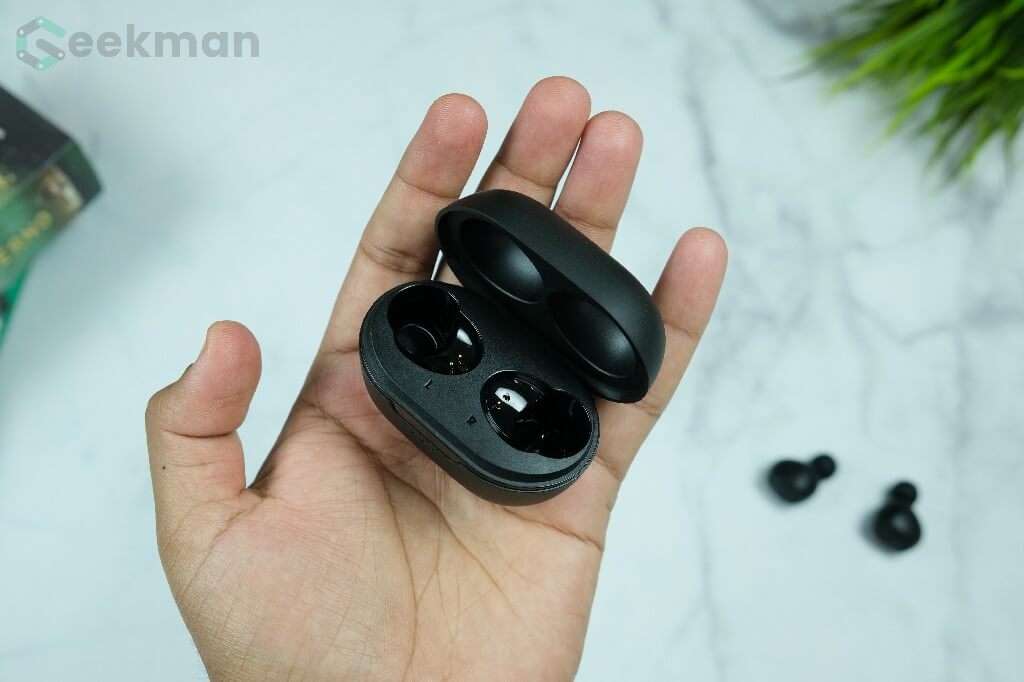 Opening the case isn't as satisfying as I had hoped it would be, It doesn't have that very tactile feeling that some other earbud-cases offer when the lid is popped open. That's me nitpicking though, it's not really a deal-breaker by any means. But the magnate in the lid is quite strong and you will feel it.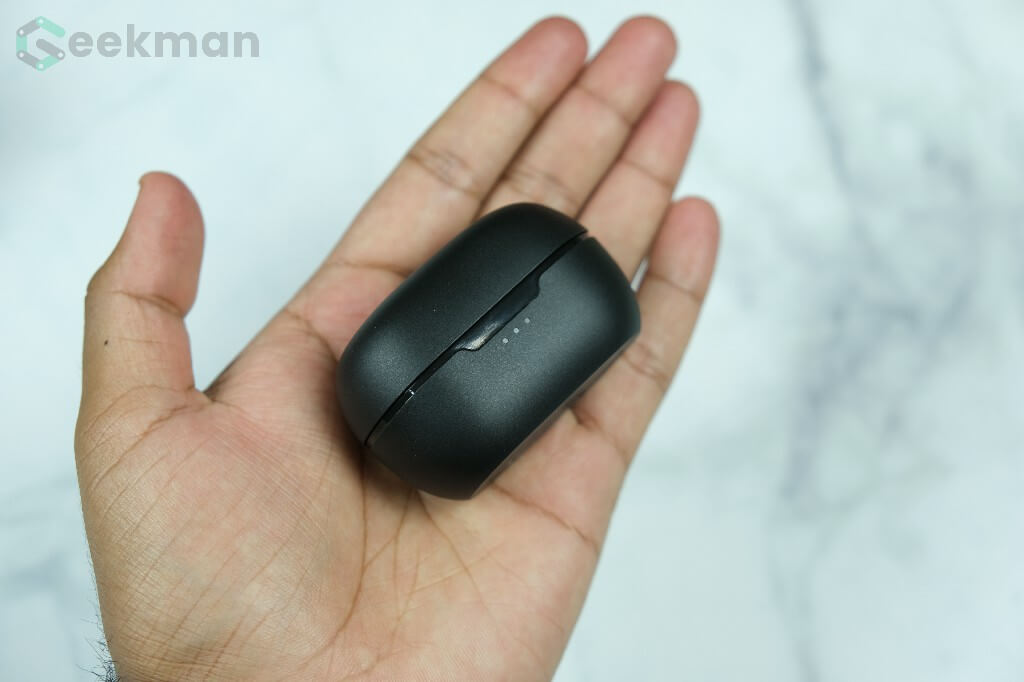 I also really like the fact that the strength of the magnet inside the charging case is nice and the earbuds drop into place with a satisfying click — that's something most of the budget earbuds don't do, and it kinda sucks. You get USB Type-C port on the backside and three small LED indicators upfront: for charging and battery status.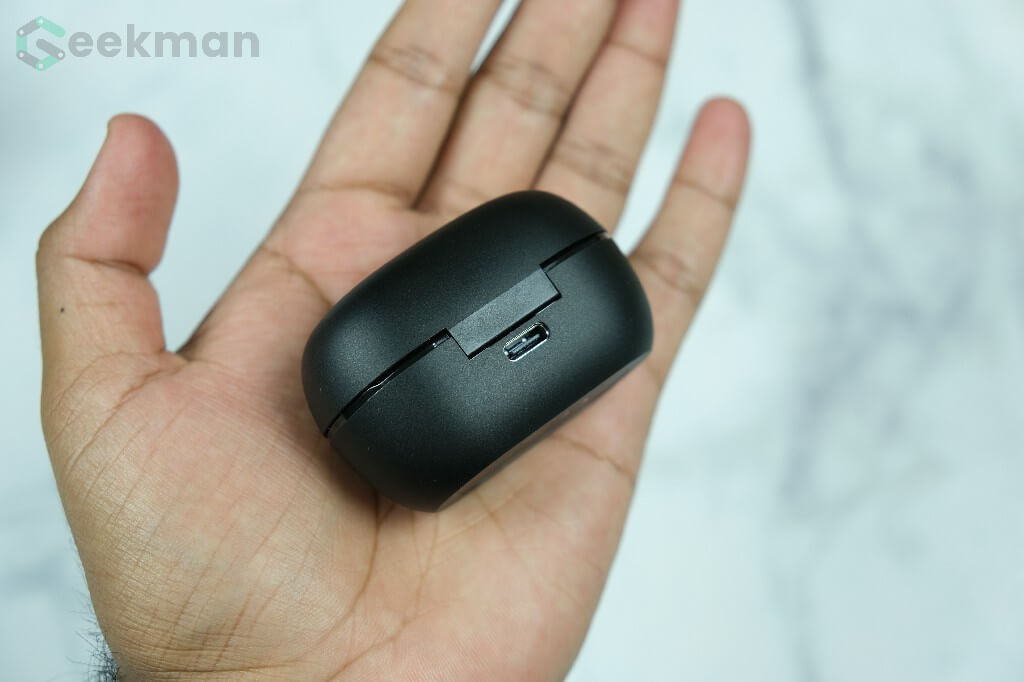 Enough about the case, let's turn our attention to the earbuds. At this price, it doesn't get better than the JBL C115 earbuds is my short and sweet take. The best part is that the earbud is tiny, not too bulky, and fit perfectly and snugly in your ear. It's also built really well, with high-quality plastic and while the matt finished body goes very well with style and comfort.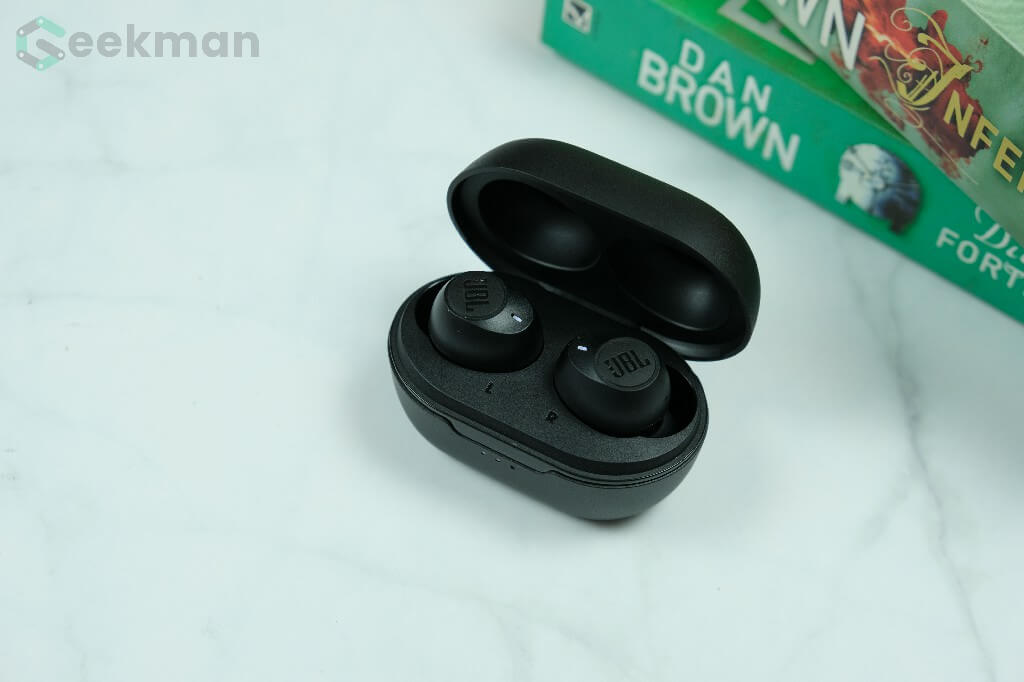 There's also a hardware button on each of the earbuds with JBL logo on top, first I wondered why JBL has not included touch control at this price tag. But after trying the first time my thought is completely changed. The button is very very soft and not require any extra force to push, so Instead touch I appreciate the button control.
They are also very comfortable and I was able to use them for multiple hours, without experiencing any kind of pain or unease. Yes, If your ears are small, then you will need some extra time to adjust with comfort, but at the and you will get a decent comfortable experience for sure.
Overall, I wouldn't rate the JBL C115 as being great as far as comfort and fit are concerned, but they are definitely good in comfort, and above average for the fit.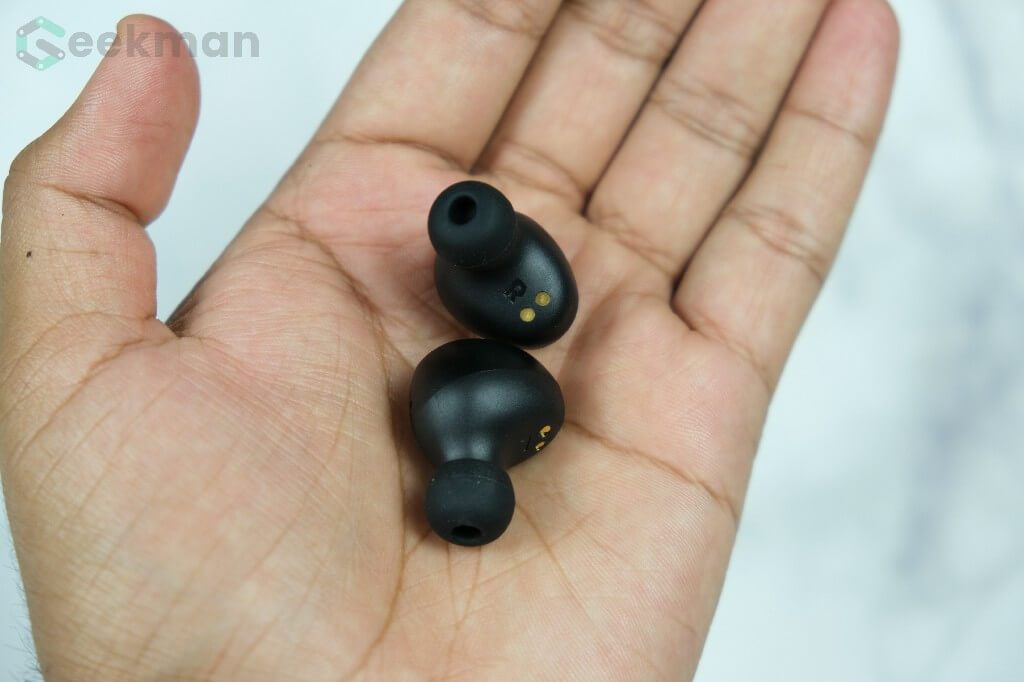 Control
With the JBL C115, you get access to tons of functions on your phone, including support for Google Assistant or Siri. You can control the music and incoming calls with the earbuds button. You get the all control related information in the user manual provided with box, so not required to waste time on it.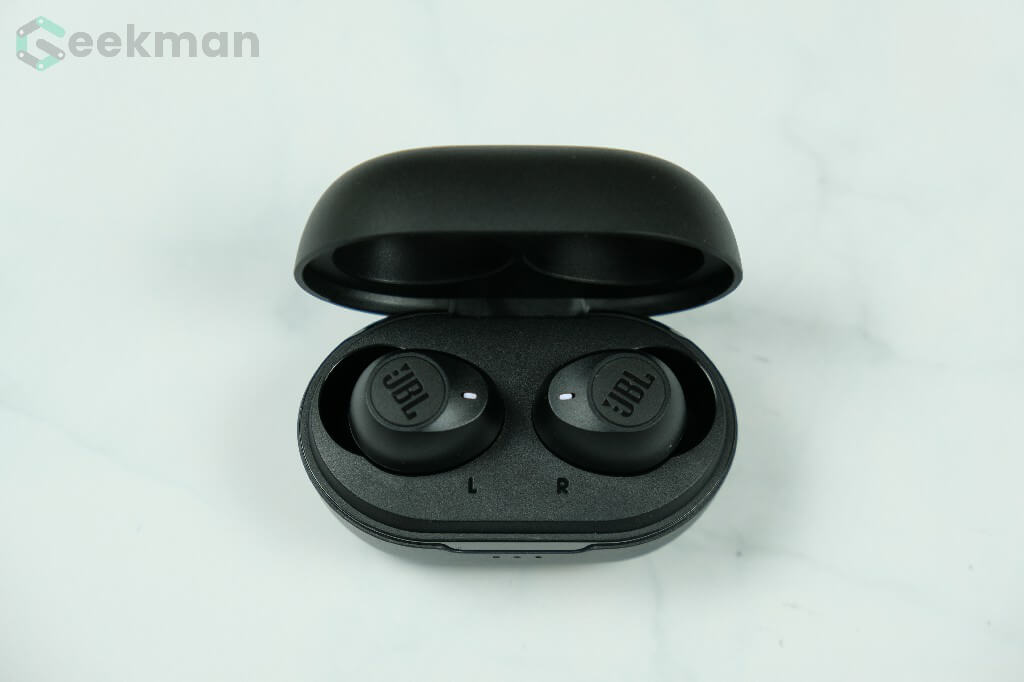 I like to mention that, you can not control the volume from the earbuds, but it's no big deal because these days many TWS earbuds not offer volume control. I'd love to see JBL make a companion app that allows us to customize the same in the near future. It will also enable them to take user feedback into account and enhance audio performance via firmware updates.
Connectivity
The JBL TWS C115 supports Bluetooth 5.0, so you can connect it to any Android and iOS devices. It pairs to your phone quickly when you remove them from the case, and as the same automatically disconnect when you put back in the case. Like other true wireless earbuds next time, you don't need to turn on the earbuds or repeat the connection process, simply remove the earbuds from the case, and boom! your earbuds automatically reconnect with your device.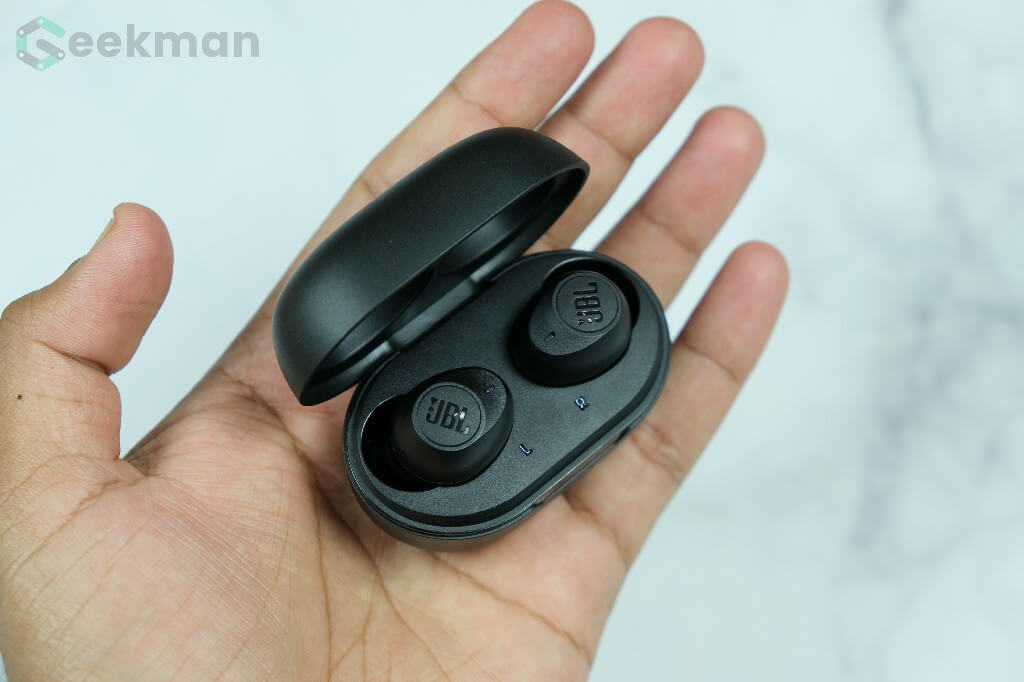 You can also use the headset in the mono mode by pairing only one headset to the device you want to connect. Coming to the range, the C115 provide decent connectivity range (approx 8m), and they are able to maintain sound quality over a distance.
Sound Quality
Now, talking about the best part of the JBL C115, it's audio quality was really good. The Earbuds present you a well-balanced natural soundstage (like same JBL Signature audio quality), with rich and full sound where neither the treble nor the bass is totally blown out of proportion. The vocal sound is also very clear, even at maximum volume.
I tested almost all the best selling TWS earbuds under 5000 Rs, so can clearly say, the JBL C115 have one of the best-balanced audio output in this price range, at least for now. It does a solid job of ensuring that the highs, mids, and lows all nodes remain well balanced and don't get overpowering.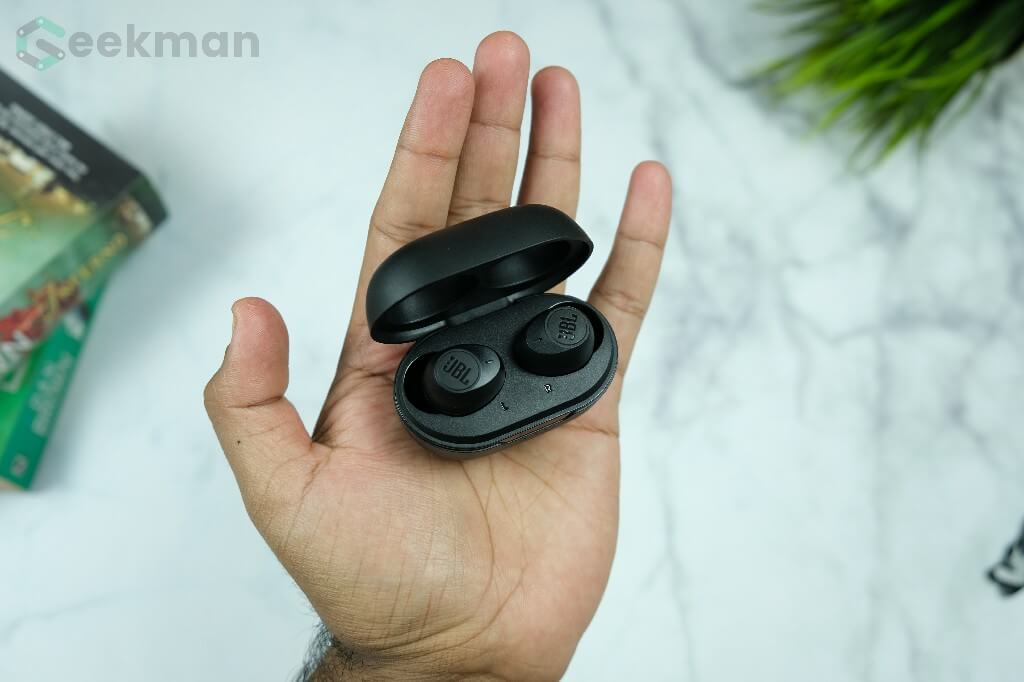 If you are a fan of High Bass node like the majority of Indian users, then sorry say that these earbuds will disappoint you a little bit. Yes, the bass is there but at the right amount or you can say medium, which is actually a good thing because it prevents to overpowered other nodes. But every coin has two sides, so bass lovers go with some other Opti—-! (Sorry JBL).
Battery
JBL says that each earbud have their own 55mAh batteries, and the charging case comes with a 410mAh battery to charge the earbuds a couple of times over.
In my usage, I was getting around 3-4 hours continue music playback time at 80% volume. That's really good and it's average time that we get with most the earbuds. The case charges the earbuds 3-4 more times to get approx 20 hours of total listening time, which is pretty good.
As for charging, the case itself can be charged with a USB Type-C cable (included in the box). It takes approx 2h to charge completely from 0%, while the earbuds themselves can be charged by the case in around a one and a half-hour. Overall, I have no complaints from the battery life.
JBL C115 Review: Are These Earbuds Worth Buying?
Overall, the JBL C115 are possibly one of the best true wireless earbuds you can buy under 5,000 Rs price segment if you need natural and balanced sound quality. The excellent sound quality, combined with the balanced and rich soundstage, seamless pairing process, and a long-lasting charging case. – definitely make it worth to buy. But if the high bass is your main priority, then you need to check other options in this price range.
Well, I hope this review helps you in making the right decision and if you do choose to get the JBL C115 wireless earbuds then let us know your opinions in the comments section down below.
Also Read: