In 2017, all we need a good looking and powerful power bank with affordable price. That's why today we reviewing Intex IT-PBA 10K Poly power bank. To review this Intex power bank I bought and tried for a few days before coming up with this article. In this article, you will get every minor detail about Intex IT-PBA 10k Poly. If you have any questions, please comment on Post, and you also ask questions on Twitter, Facebook, and youtube.
Intex IT-PBA 10K Poly Unboxing
The packaging of this power bank is same as previous Intex Power banks. We get one micro USB cable, user manual, and Warranty card with the power bank. I suggest you read the user manual before using this power bank. More info, please watch my Intex IT-PBA 10K Poly power bank unboxing video on my Youtube channel.
Specification
Capacity: 10000 mAH
Battery type: Li-polymer
Warranty: 1 Year
Life Cycle: 500 Times
Power Input: 5 V/2 A, MAX
Output Port: 2
Power Output: 5 V/1 A (Max), 5 V/2.1 A (Max)
Dimension W x H x D: 72mm x 150mm x 15mm.
Design & Build
Intex has not disappointed us with its IT-PBA 10K Poly Power Bank according to current standards. Compared to the previous entry-level Intex power banks, the new IT-PBA 10K Poly adorns a sleek and stylish profile. It looks very stylish and classy with dark grey colour. If you don't like the grey colour, then don't worry, you also have a white colour option with this power bank. Except for the width, it feels like a premium smartphone.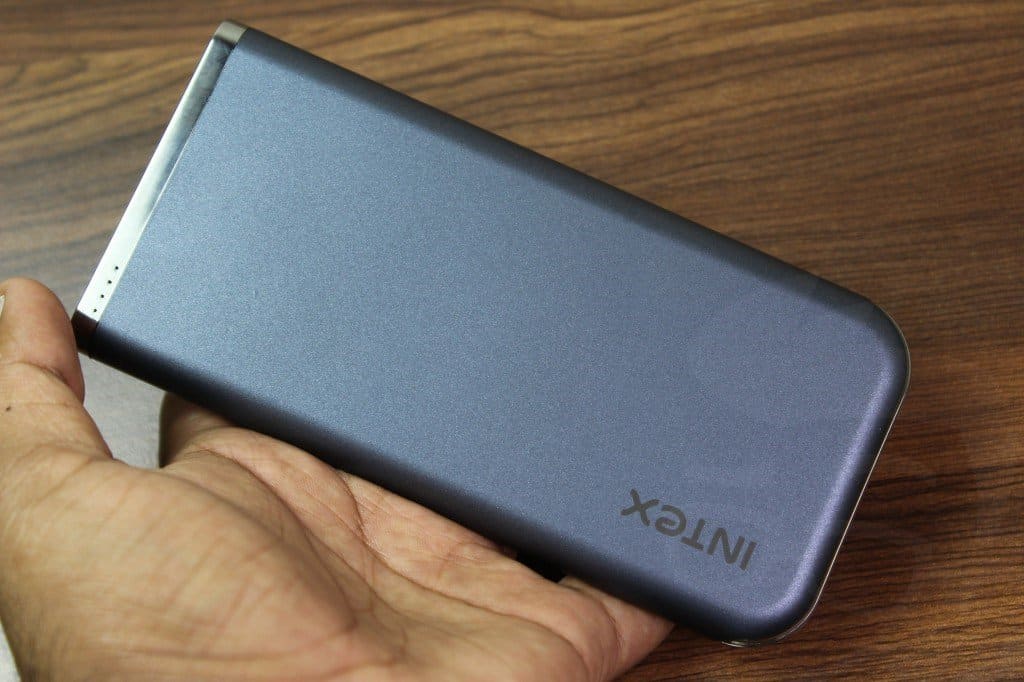 It has an all-plastic build and has a round shape like Mi power bank 2i. Well, plastic quality is really good compared to what we get in previous Intex power banks. Another interesting thing, the company also give some matte finishing on the surface. That's why you get some premium feel while touching this Intex power bank. Are you noticed, the top and bottom side of the power bank. It looks like metal, but actually, it's plastic with chrome/steel finishing.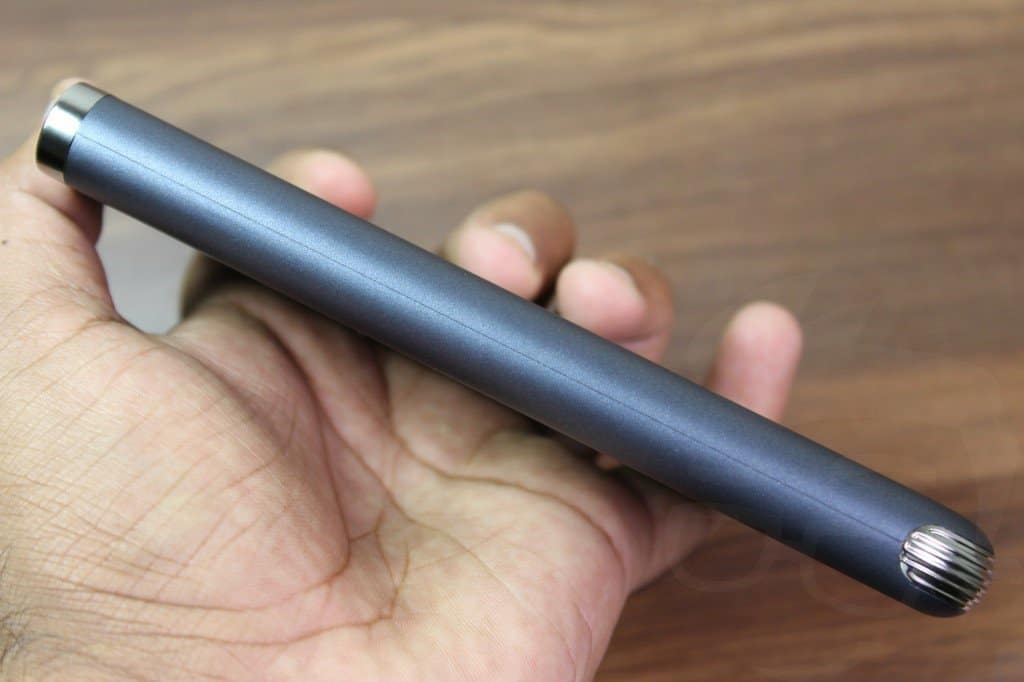 A peek at the top and you will notice Intex branding and four blue LED indicator lights on the left corner. The LED indicator gives charging and remaining power indication. When coming to the top, there are two USB output ports with 2.1A(5V) and 1 A(5V) power. It also has a micro USB charging port (5V/2A) and power on/off button. Yes, the Intex IT-PBA 10K Poly power bank supports a fast-charging input.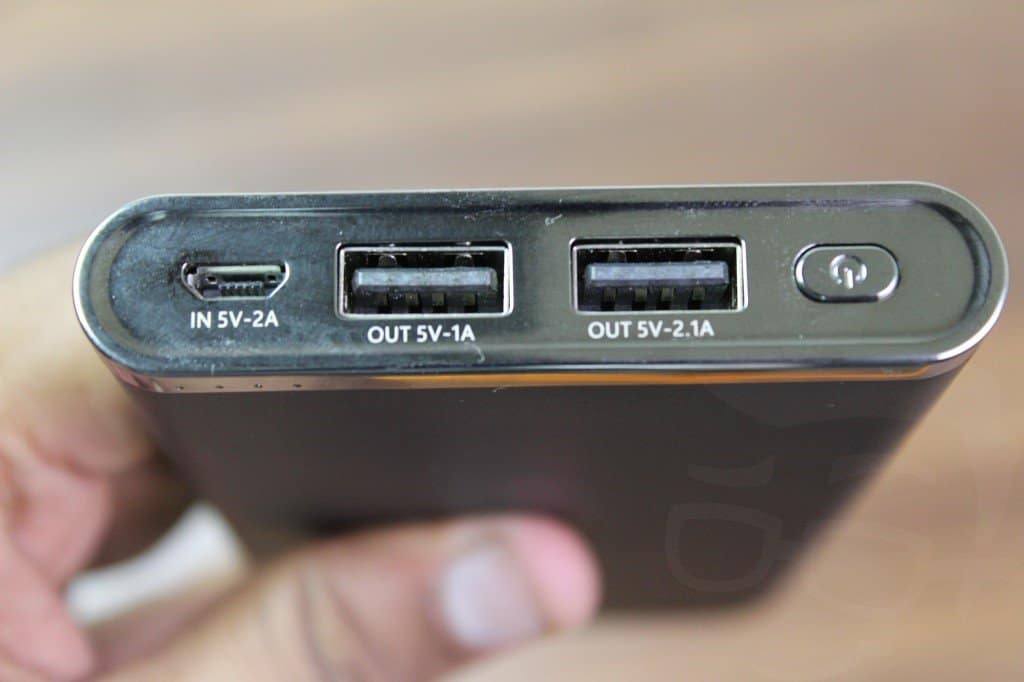 The best part, Intex IT-PBA 10K Poly is very slim and compact, so you can easily hold in one hand or store in a pocket. Another best part, the power bank is very lightweight, only 210g. The dimension of Intex IT-PBA 10K Poly power bank is just 2.8 inches wide, 5.9 inches long, and 0.6 inches depth.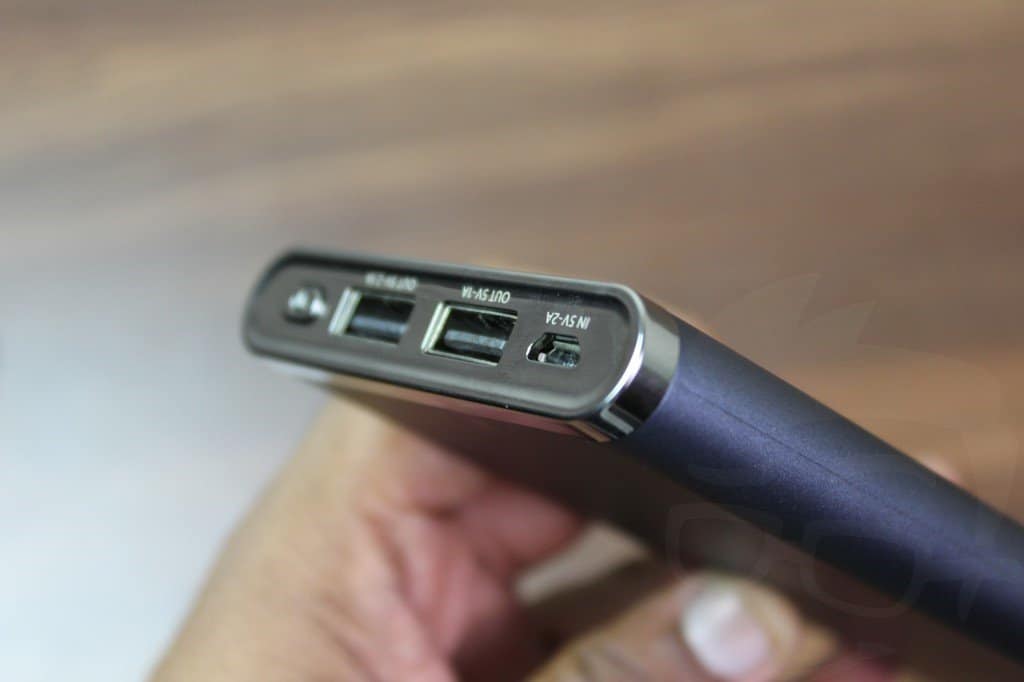 Performance
The 10000 mAh Intex IT-PBA 10K Poly Power Bank can top up your phone multiple times, depending on the battery rating. During testing, it can charge my 3000 mAH battery-powered phone for 2 times. Mean, this power bank gives approx.6500 mAH capacity out of 10000 mAH, which is not bad compared to others at this price point. If you require more battery backup, then buy 20000 mAH Mi power bank 2. It has two USB output ports with 2.1A(5V) and 1 A(5V) power, so you can charge two devices at the same time. The 2.1V port full charge your 3000 mAH battery within 1.40 hours and 1V port charge within 2.30 hours.
The Intex IT-PBA 10K Poly power bank supports fast charging with 2A (5V) rating. The charging time depends on your wall adapter. If you use a fast charger(2.0A or 2.1A), it takes around 5 hours in full charging. With 18W/2.4A charger, it takes only 3.5 to 4 hours in full charge.
Should you buy it?
Oveall, the Intex IT-PBA 10K Poly power bank is good choice for daily users. It has a stylish body, solid build quality, and good battery backup. I think the price is a little bit high. If you get this power bank below Rs.900, then it value for money deal. You can also check 10000 mAH Mi power bank 2i. More info please watch my Review video.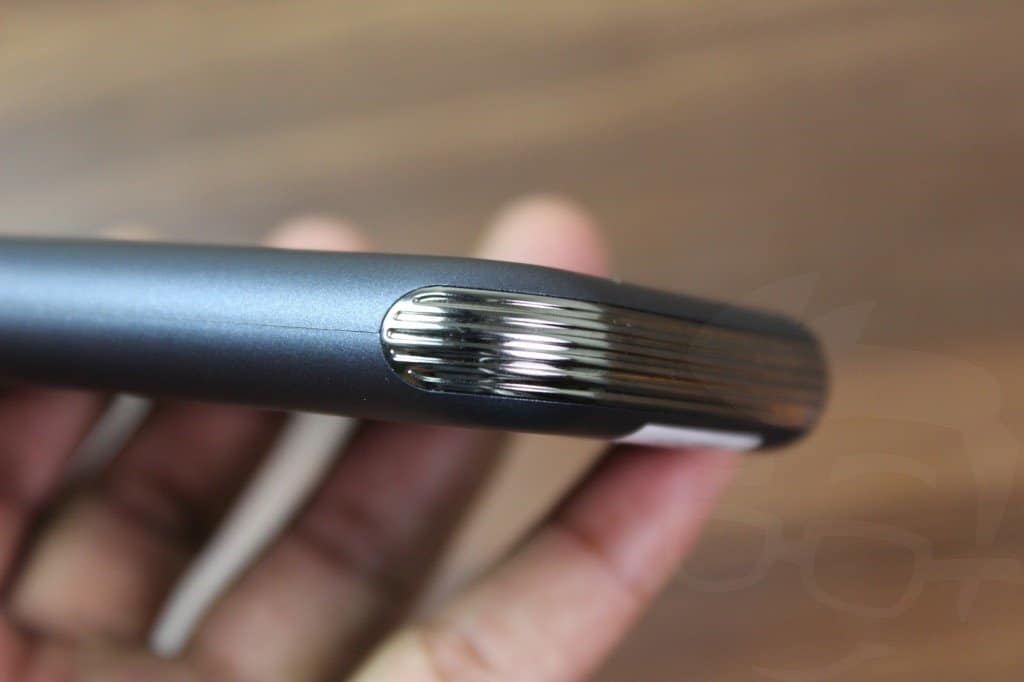 Buy Now: