We all love cartoons, from Disney and Pixar to Dreamworks; many characters from these studios have been part of our childhood. So, what about a Snapchat filter to cast yourself into such characters? Sounds too good to be true, but you can do it thanks to Snapchat cartoon filters. These cartoon filters have been the latest trends on the internet. Hence you can find tons of such filters.
If you are curious about these cartoon filters, then we will show you how to send a snap with cartoon face lens on Android and IOS. Moreover, we have also mentioned some best cartoon filters on Snapchat.
---
How to use Cartoon Filter on Snapchat?
To send a snap using the Cartoon Face lens on Snapchat, follow these steps:
Step 1: Open the Snapchat app on your phone.
Step 2: In the camera section, Swipe right on the filters (Circle Icons) until you reach the explore option.
Step 5: Press the explore button; then, in the search bar, type "Cartoon Face" to browse through available Cartoon Face lenses.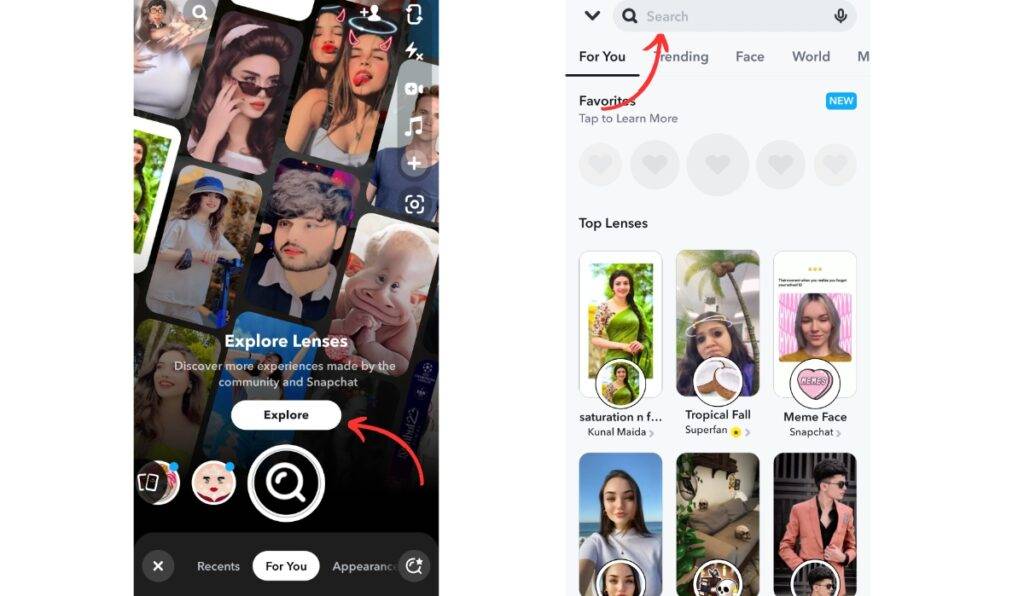 Alternatively, you can click on the provided link for Cartoon Face lenses.
Step 6: Choose your favorite cartoon lens and tap the camera shutter button icon.
Step 7: Once the lens is active, press the shutter button to capture a snap.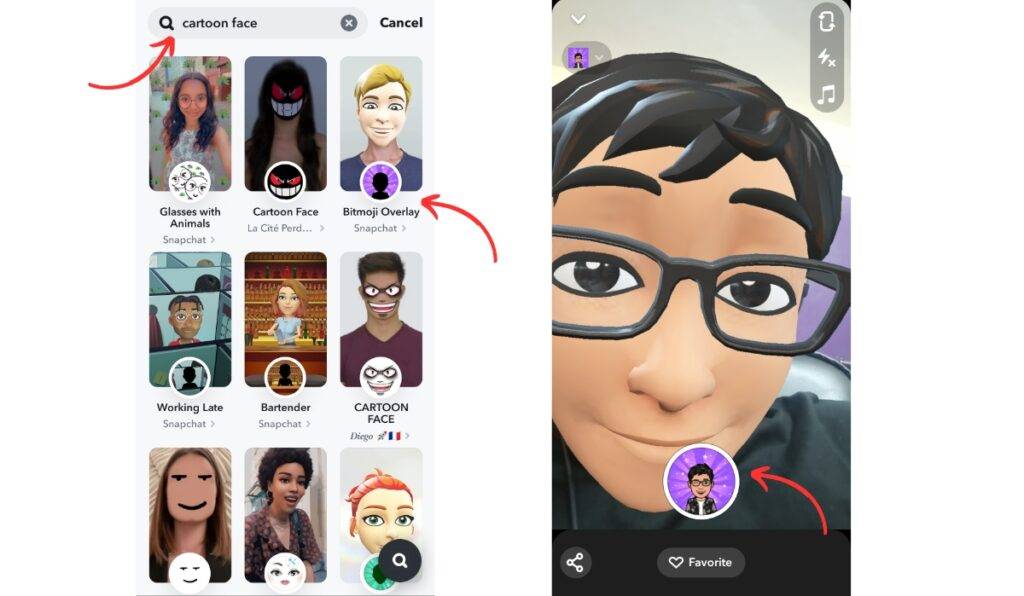 Step 8: After taking the snap, tap on the "Next" button and select the friends you want to send the snap to.
Step 9: Finally, tap the "Share Icon" to share the snap with your friends.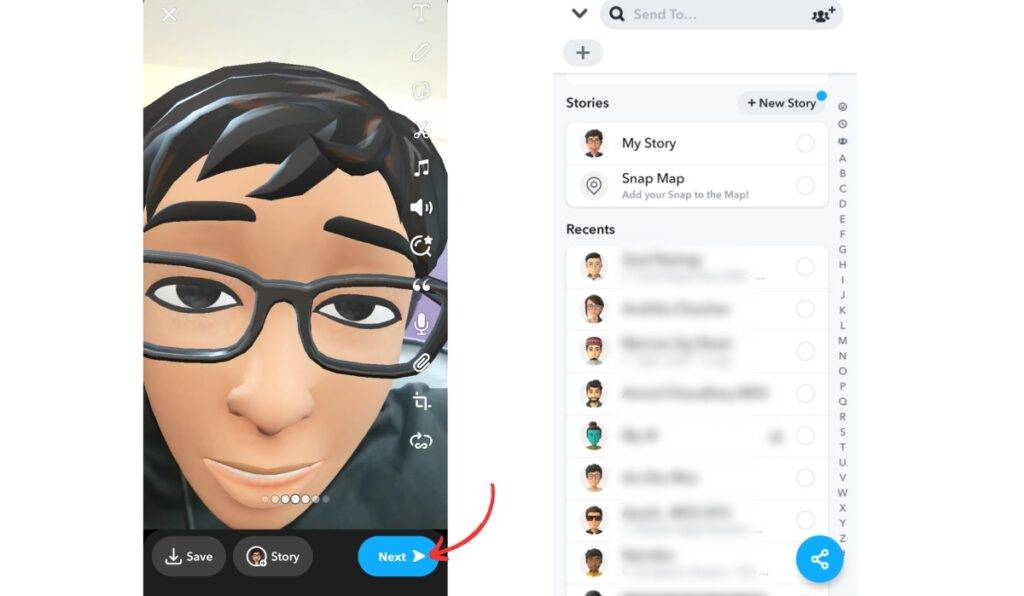 By following these steps, you will successfully send a snap using the Cartoon Face lens to your friends on Snapchat.
---
Popular Cartoon Face lenses on Snapchat
Cartoon lenses have been all around the internet, so it is evident that thousands of such filters are available on Snapchat. Several of the popular filters include Western cartoons to Japanese animes. We have concluded a list of popular filters below.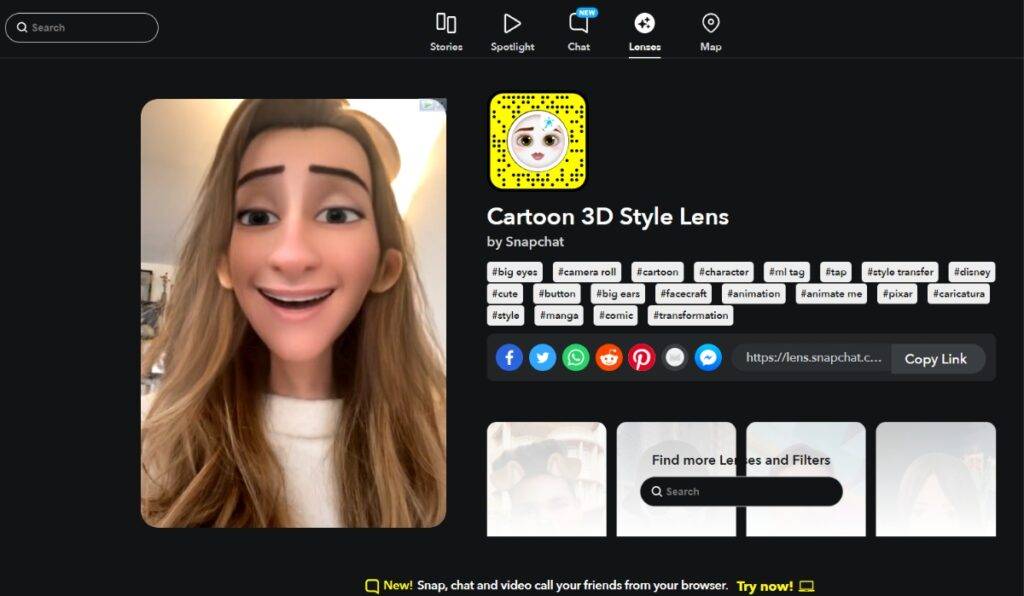 In the summer of 2023, the Cartoon 3D Style lens took Snapchat by storm and went viral! It's a super cool lens that turns you into a Disney/Pixar character, complete with the iconic Pixar-style hair. You can also apply this lens to pictures you already have saved in your gallery. So, if you've got some cool pics from your last vacation or a fun night out, you can give them that fantastic Cartoon 3D Style twist.
---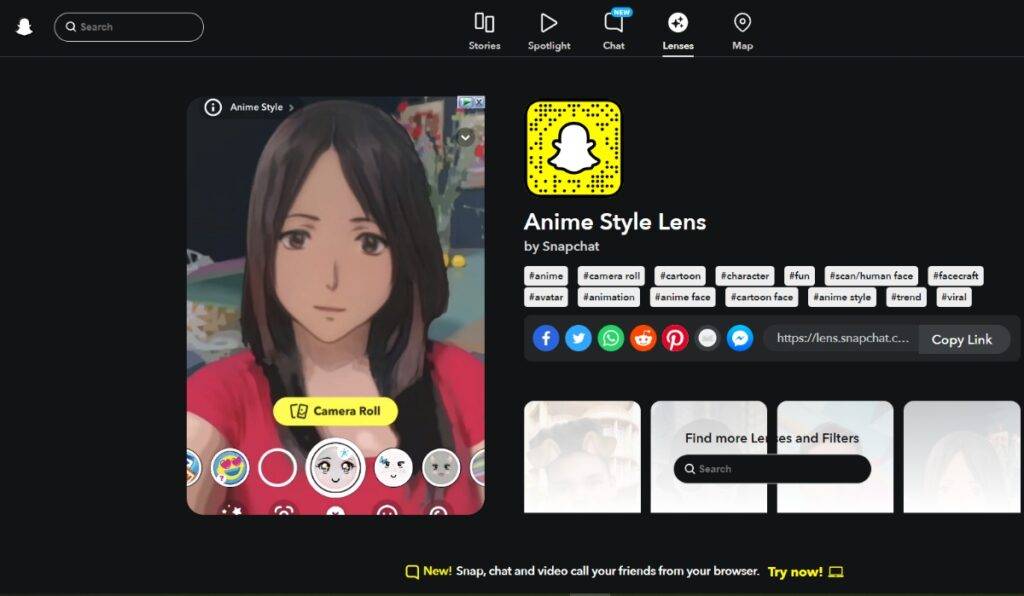 You might be familiar with this filter since it went viral on TikTok on several occasions.
For anime enthusiasts, Anime style lens might become their favorite Snapchat filter! It's perfect for transforming your face into an old-school anime character's classic, charming look. After applying the filter, you'll look like an adorable 2D anime character brought to life. Don't miss out on trying this filter and embrace your inner anime character!
---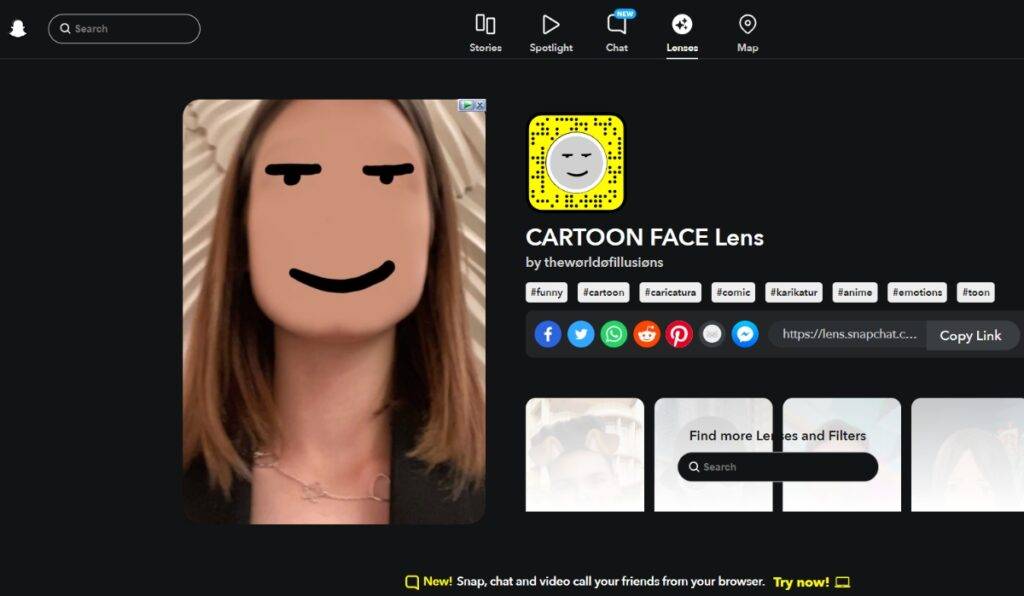 You might remember the stickman characters if you know something about Doodle. Well, you can use this filter to turn your face into such a character. With squiggly eyes and mouth, you reminisce as a stick figure. If you don't want a full cartoon look, you might want to check out this filter.
---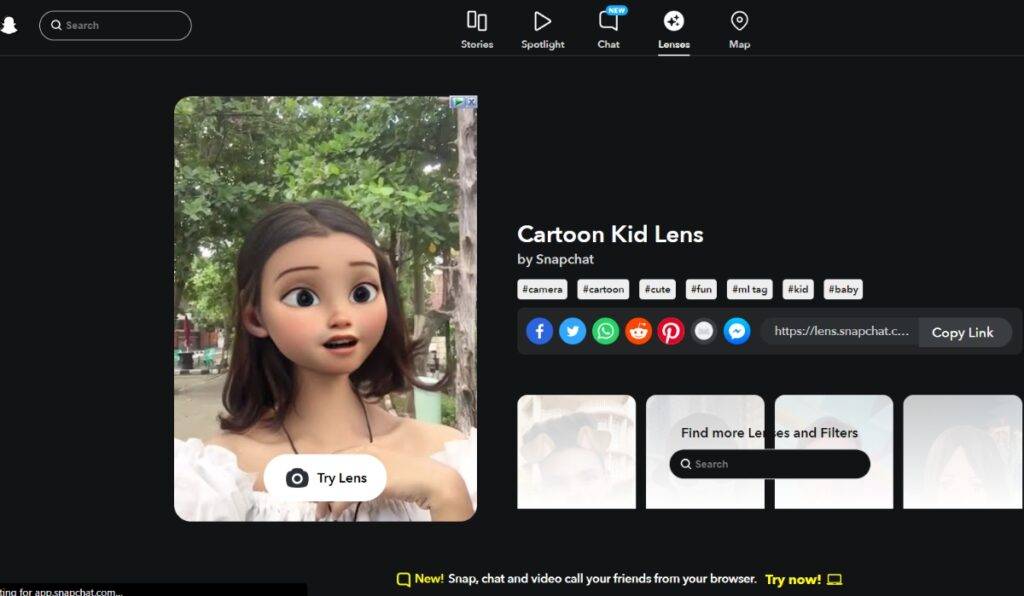 With a cartoon 3D style filter, you'll be turned into an adult cartoon character, so what about the baby ones? With this filter, you can do precisely that. You will be turned into Cute little cartoon babies with puffy cheeks, like the ones in the Pixar/Disney.
---
Sparling cartoon-style lens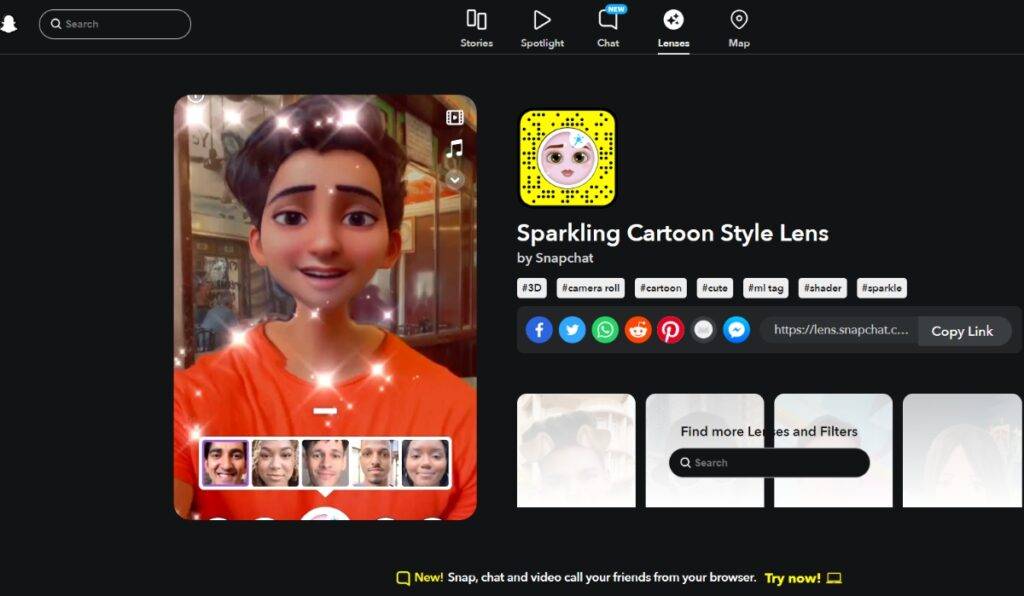 If you are looking for an upgraded version of the Cartoon 3D style filter, then this is the one to use. This filter gives you a stunning Pixar-like appearance with a touch of sparkle. The Sparkling Cartoon Style Lens takes it up by adding animated sparkles. This filter will surely delight you if you love Pixar movies or simply love that whimsical cartoon aesthetic.
---
More popular lenses
---
Use Cartoon Filters
Now, this wraps up our Snapchat cartoon filter articles. Similar filters are available on different platforms. So, You can even follow different trends on TiktTok or Instagram reels using Cartoon Filters. The above-mentioned filters are just a few selected ones. There are tons of cartoon filters that you can discover through the Explore page. Try different filters can see which one suits you the best!
---
Also Read: