Meta has recently released their all-new feature, the Instagram Avatar, which is basically a digital representation of you, similar to what we see in Apple's Memoji or Snapchat's Bitmoji. This digital avatar of you can be customized as per your preferences and used on different Meta platforms like Facebook, Instagram, and even Messenger.
Meta has some big future plans with the Instagram Avatar, and they like to call it a first step towards the Metaverse universe they have been working on. Well, that's a pretty big topic to discuss, so let's put it aside and focus on why we are here.
So, if you want to create your own Instagram Avatars and want to know how that could be done, well, you are at the right place. Today, we will be looking at my step-by-step guide to creating your own Instagram avatars, so let's not waste any time and quickly jump on the first step.
How To Create Your Own Instagram Avatar
Creating an Instagram Avatar is easy and takes a few steps, but the only setback is that it is currently available in limited countries. If you are not from one of these countries, worry not; Meta plans to add many more countries and regions in the upcoming months.
Open your Instagram app and tap on your profile picture in the bottom right corner of the screen.
2. Tap on the menu icon in the screen's top right corner.
3. Tap on "Settings."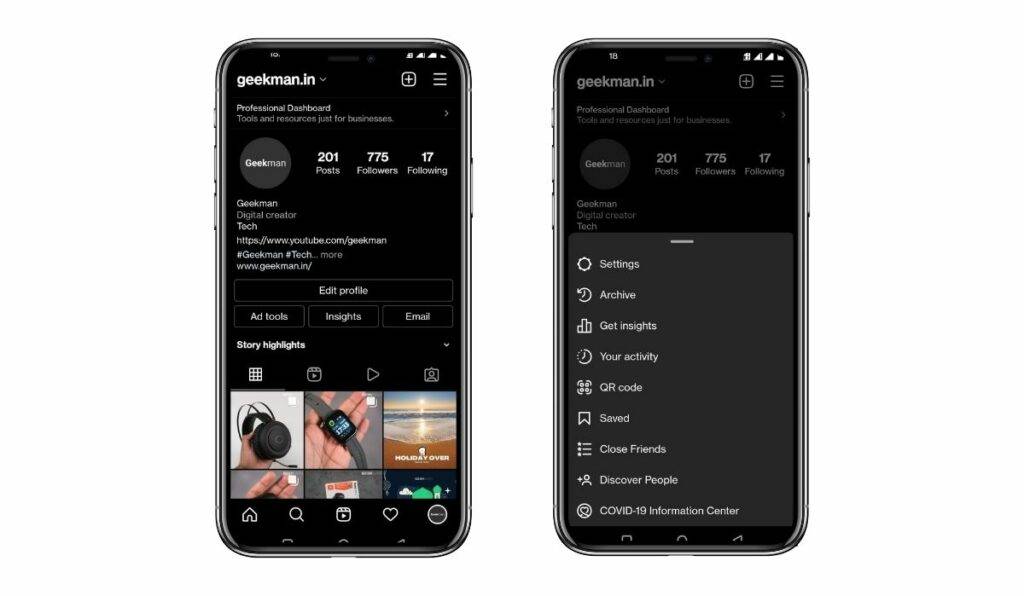 4. Next, you will need to select "Account" and then choose "Avatar" on the next screen.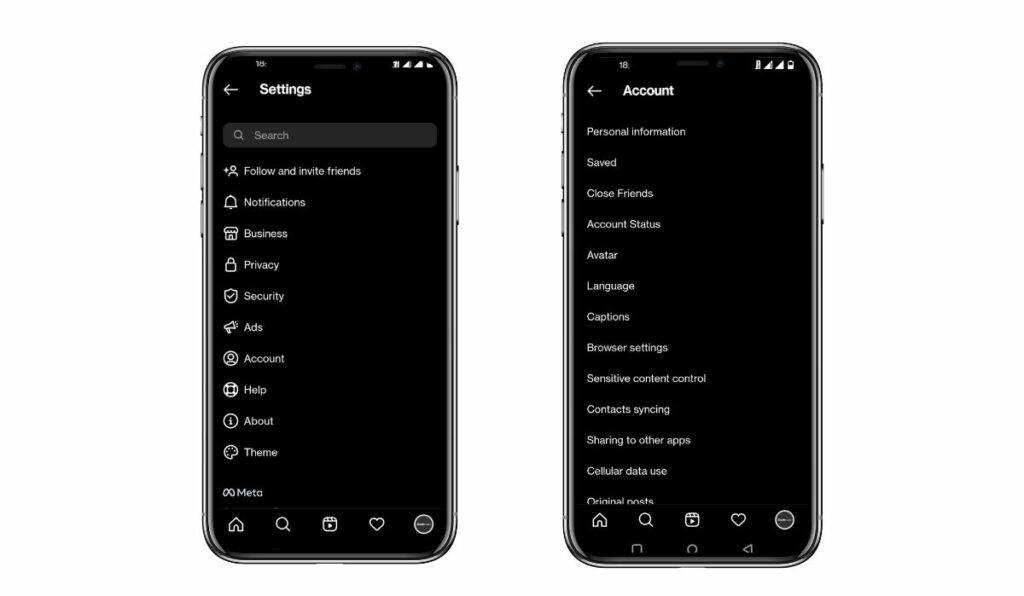 5. The next screen will be Meta's Avatar, where you must tap on the "Get Started" button at the bottom.
6. Now, you will get an editor-like interface where you can choose your facial features like hairstyle, face shape, skin tone, eyes, facial hairs, and many more features like piercings and even hearing devices that allow you to customize your avatar, to its fullest.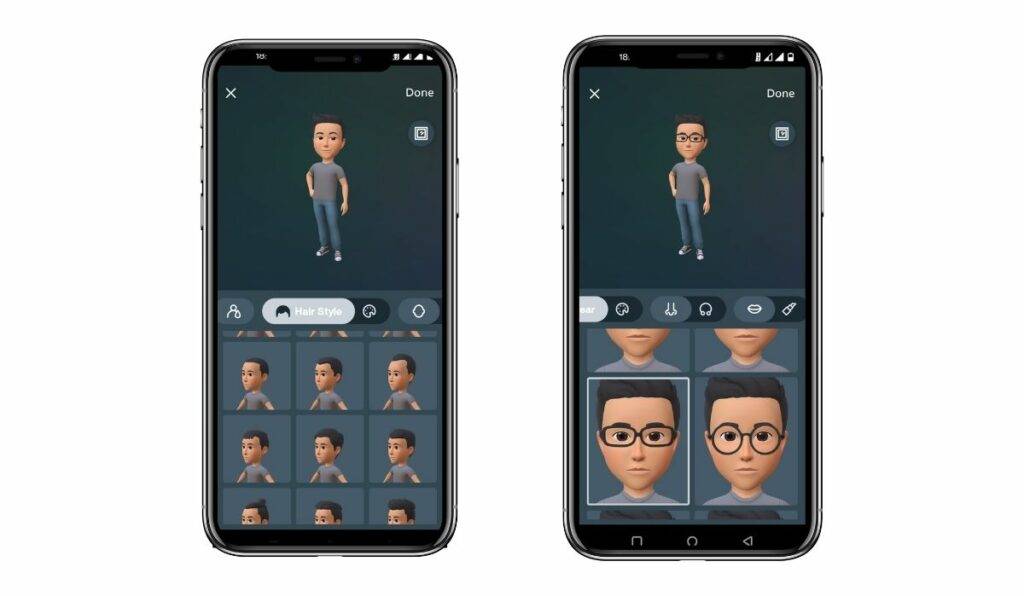 7. After you have customized your avatar, you will need to tap the "Done" button in the top right corner of the screen and then select "Save Changes". This will now save and sync your avatar on all 3 Meta platforms.
Your digital Instagram Avatar is now ready to use, and you can use it on any Meta platform you like. You can even choose to use it as your display picture on any of these platforms. So let's quickly see how you can use Instagram avatars on Instagram.
How to use Instagram Avatar on your Stories
The avatar can be used in many places like stories and DMs are some of them. So firstly, let's see how to use them in your stories –
Once you are on the stories creation page, swipe up or click the Stickers icon on the top of the screen. A new sticker screen will pop up where you will see an " Avatar " sticker."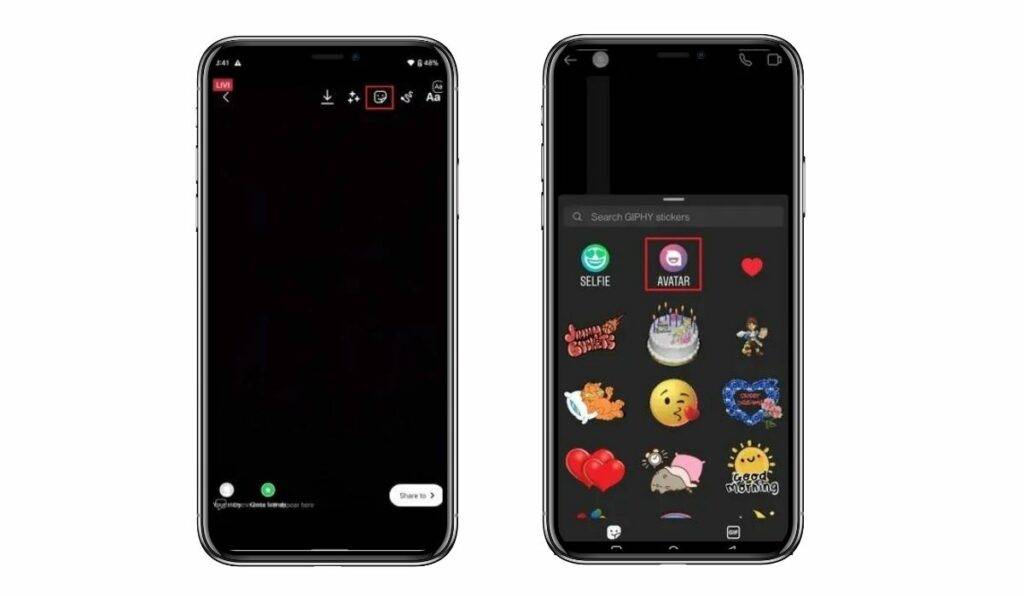 2. Click on the "Avatar" button, and a new screen full of your avatars will show up where you can select any pre-generated avatars to use in your stories. Tap on any of the Avatars, and you are good to go.
How to use Instagram Avatar Emojis in your DMs
To use the Avatars in your DMs –
In your message screen, you will see a sticker icon on the bottom right corner of the screen. Tap on it, and you will see a new screen full of stickers and a sticker saying "Avatar" on it.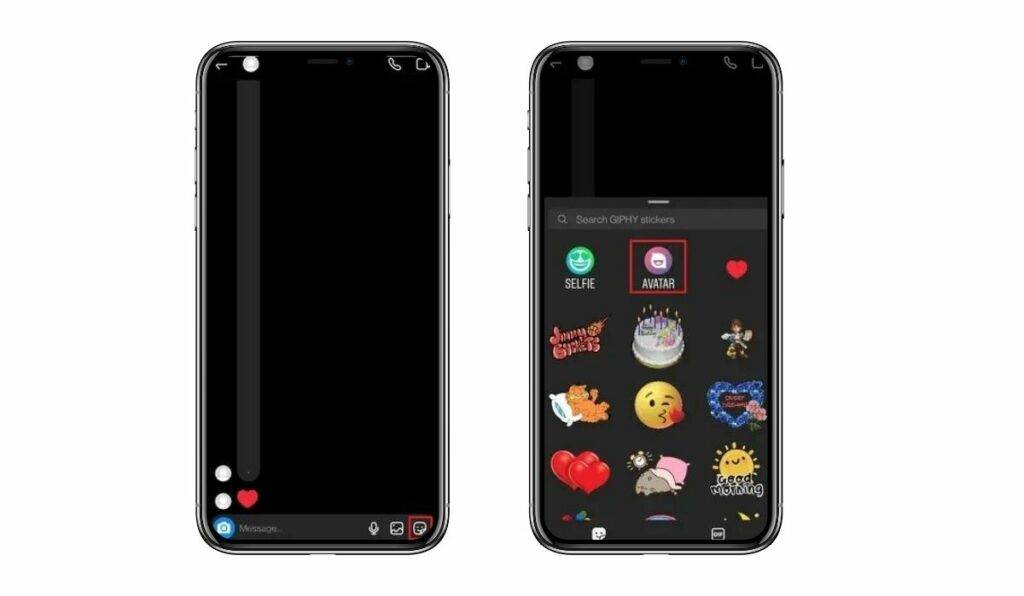 2. Select the "Avatar" sticker, and a new screen with all your pre-generated emoji-based avatars will show up. Just choose any avatars you want to send, and they will be sent to the recipient immediately.
Next Time, Use Your New 3D Avatars on Instagram, Facebook, & Messenger
The Instagram Avatar is pretty easy to create and is a fun-to-use feature. It gives you a more personalized experience on the internet, and I would also love to use them on other non-Meta platforms.
So, this was all from my end on how to use and create your Instagram Avatars. If you have any queries or suggestions, feel free to drop them down in the comments below, and I will try to get back to you as soon as possible. Thanks for reading.
Also Read: