Instagram is primarily known for photo and video sharing. But, A lot of people also chat through Instagram DMs. Connecting with friends and family is now simpler than ever through private messages or group conversations. On Instagram, group chats can be created to remain in touch with many people at once.
If you don't know how to create a group on Instagram, we got you covered. In this article, we'll show you how to build a group chat on Instagram to chat with your friend and family.
---
How to create an Instagram chat group
You can follow the steps below to create an Instagram group:
Step 1: Open the Instagram app on your iOS or Android device.
Step 2: Tap the Direct Message icon.
Step 3: Tap the icon in your screen's top-right corner.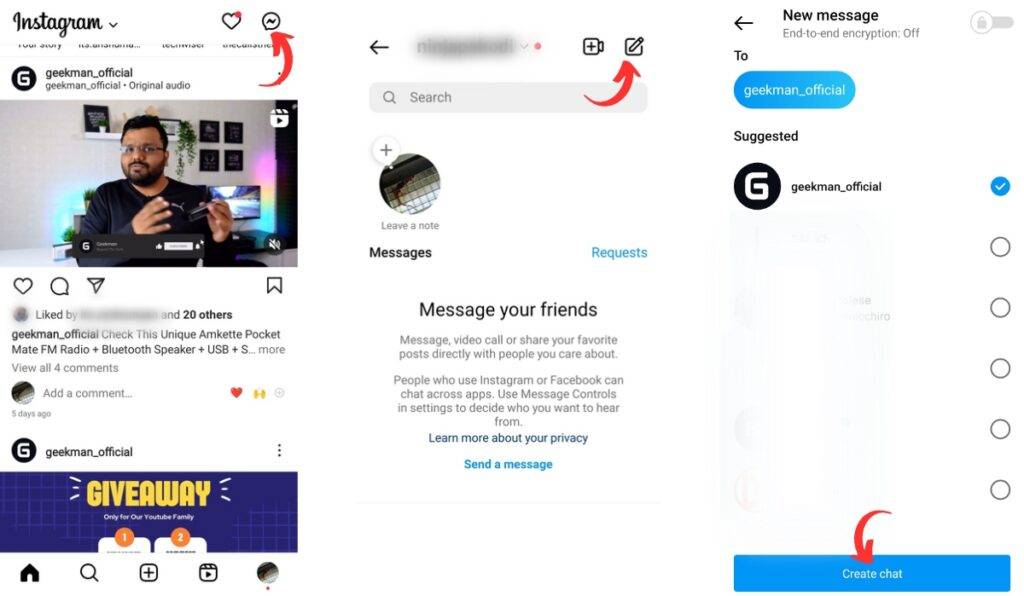 Step 4: You'll see a list of suggested people added to your group. Tap the circles next to their names to add them. You can even use the Search bar to type the names of the people you want to add.
Step 5: After adding the people to the group, tap on the Chat option in the screen's top-right corner.
Now send your first message to start the group. Once you send the first message, you can name the group, and other people will be notified of the messages and the group's existence.
---
Wrapping Up
So, this is how to create a group on Instagram. Now you can chat with all your friends or family at once on Instagram. Once the group is created, you can add up to 32 members and remove members according to your liking. Additionally, users can change many group chat settings to their tastes. So, if you have any queries, drop them in the comments below.
---
Also Read: