The Honor band 5 smart fitness band recently launched in India with a price tag of Rs.2599. Here you will get a full review of this fitness tracker, so read this article before buying.
Honor Band 5 Specification
Display: 0.95-inch AMOLED full-colour display
Resolution: 240 x 120 Pixels
Water-resistance: 5ATM (50 meters)
Bluetooth: 4.2 BLE
Weight: 22g (with wristband)
Battery: 100mAh Li-ion
Price: Rs. 2500
Inside Box
The Honor band 5 ship in a small box with concise design. Inside there is the main module itself, already with the strap, as well as the charging dock. There you also get some paperwork including a quick start guide and warranty card.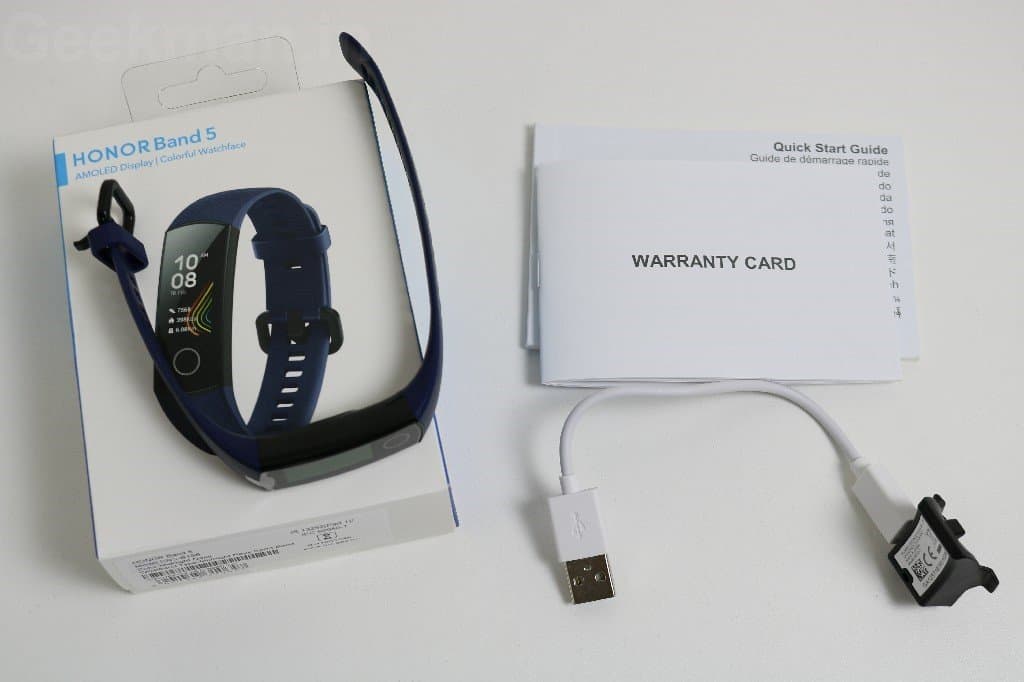 Design, Build, Display and Comfort
In terms of design, the Honor band 5 hasn't changed, it looks the same as Honor band 4. The latest offering comes with the same 0.95-inch touch screen display, but this time you get an AMOLED full-colour display (240 x 120 Pixels) instead of the standard OLED. This means you get a higher-quality display that offers a more vivid experience. Honestly, the display is very sharper and clear then its competitors, max brightness should also make it easy to view the display even when you're out and about in bright sunlight.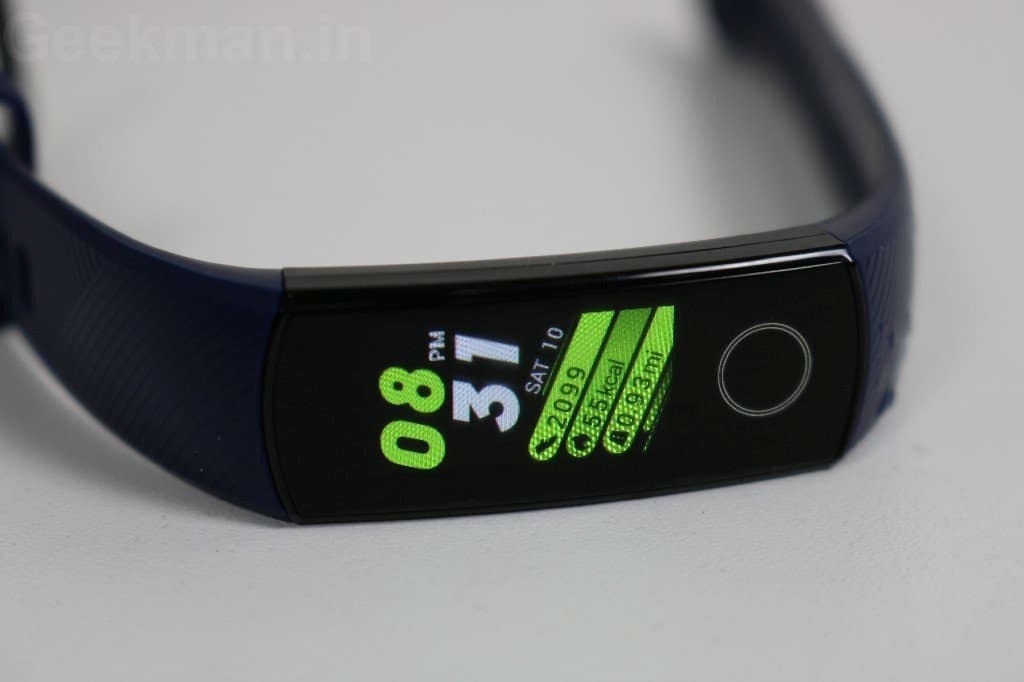 The built quality is really good as well. While Honor may not have given this band the most premium look, it does seem durable. Both the strap and body itself are made up of good material. The band has a slim and light form factor and the rubber strap feels comfortable against the skin. It is relatively lightweight as well so you won't have much trouble carrying it around. It would be easy to forget you're wearing it during day-to-day activities or while you're exercising.
The central module features the display as well as the continuous heart rate sensor. Like most other trackers in this price range, the Honor Band 5 features a large circular touch-based home button next to the screen. Yes, the screen supports touch input and allows to swipe to navigate and tap to select items they want, but for exit and wakeup the display you need this button. It also supports some cool gestures like lifting the hand to light up the screen. This comes in very handy when one has to see the time.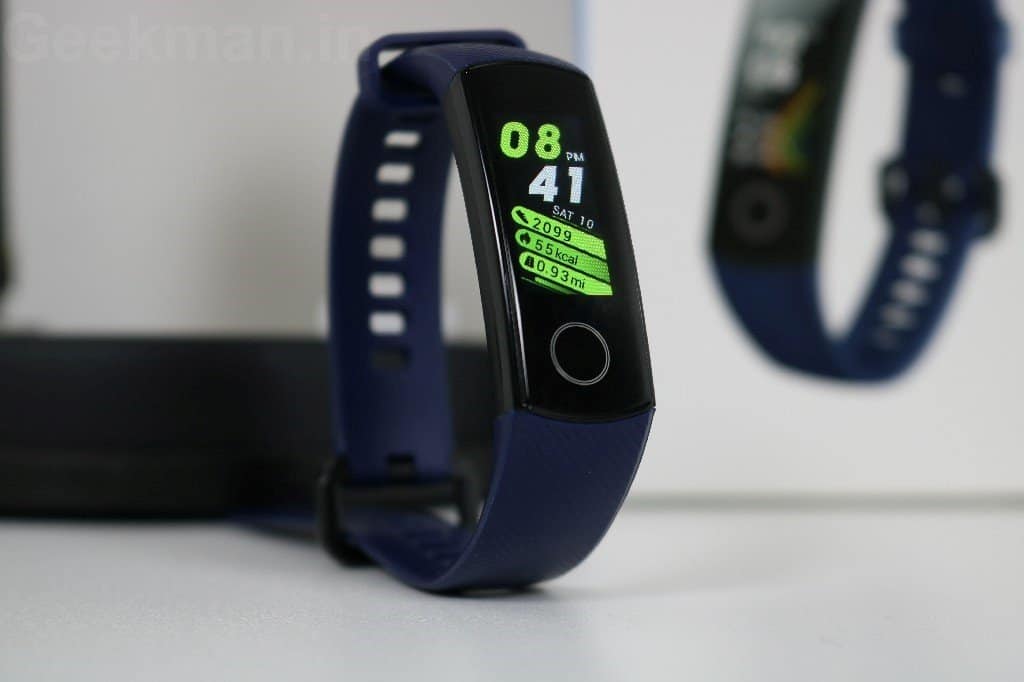 At the base of the unit is the continuous heart-rate tracker. When Auto Measure is turned on, the sensor emits a sharp green blinking light. The watch straps are detachable but they are not as easy to take off. While that feels reassuring, it can be a bit frustrating. The good thing is that you don't have to remove the strap to charge the watch. The band can be placed on the tiny charging dock without removing the strap.
One of the highlights of this fitness band is the 5ATM rating, which means is water resistance up to 50 meters.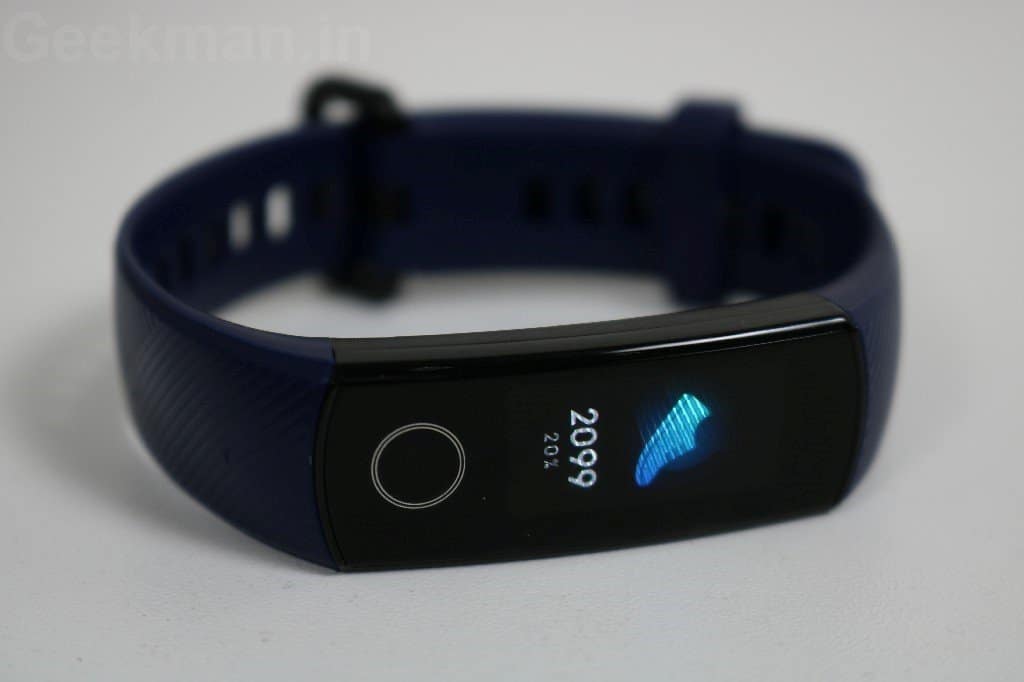 Battery life
The company claims that it will last up to 15 days of use with 100 mAh battery. Yes, it possible If you disable most of the functions. But in real use, the fitness tracker is enough for 5-6 days. You get more battery life if you disable continuous pulse detection and reduce brightness.
Interface
The Honor band 5 offer all the info on display, which we need on the go. I am quite impressed with colour interface of this band, more attractive than mi band 4. The colour choice and icon shape look really attractive and eye-catching.
A first screen serves as a watch face, as usual. Behind the watch is the number of steps taken, calories burned, the last sleep, heart rate, work out, sleep, settings and message section. You can also change watch faces, there are plenty of watch faces available after the update.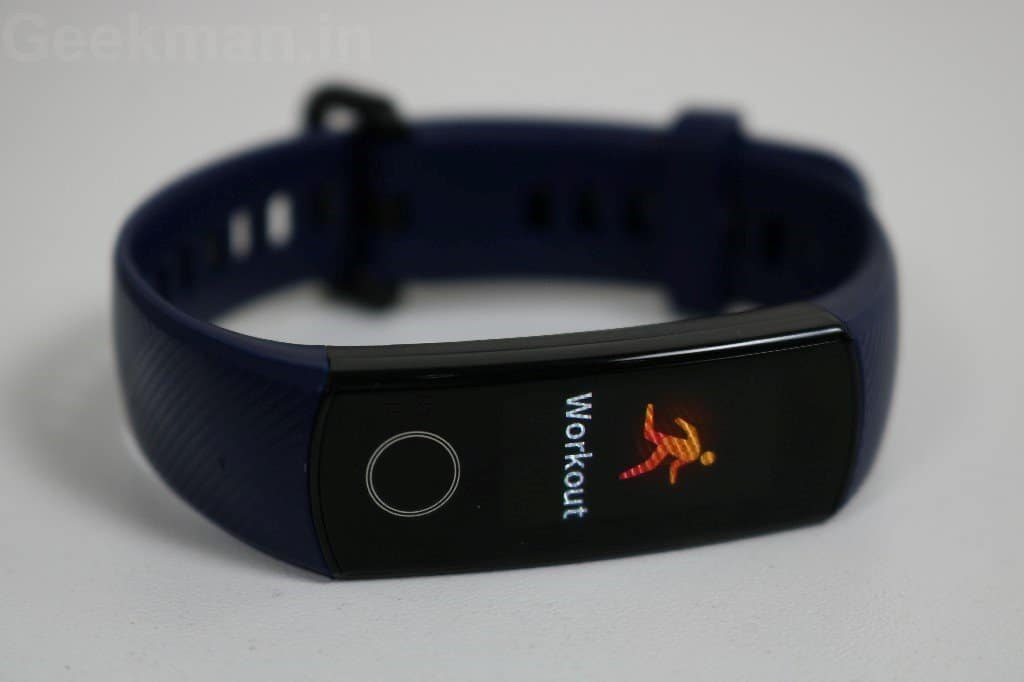 You can also change subsequent screens can be changed and removed by the app. It also notifies about calls by showing the number and name of the caller and you can also reject calls via simple touch. not only calls but message and other app notifications also displayed here with full length.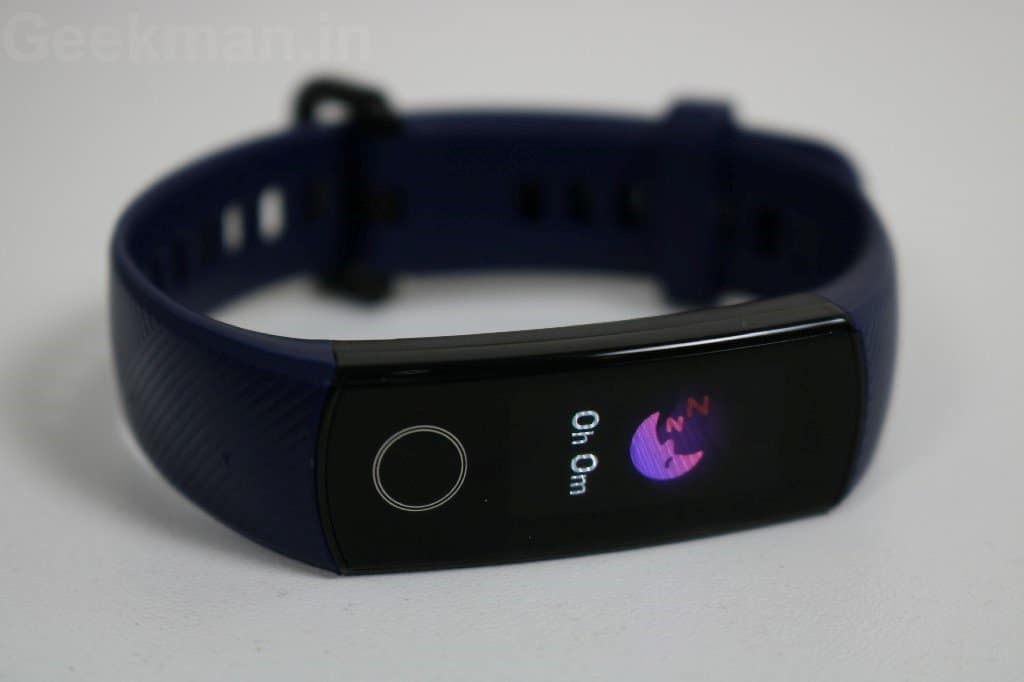 Connectivity & Application
The connection prosses is very simple: just download and open the Huawei Health app on your phone, select the Honor band 5 from the list of available devices and it will automatically start searching for your fitness band. Within 5-10 seconds your band will be connected with your phone. Once paired, you can navigate through the app's various settings. Including, alarm, notification control, and various health-related settings.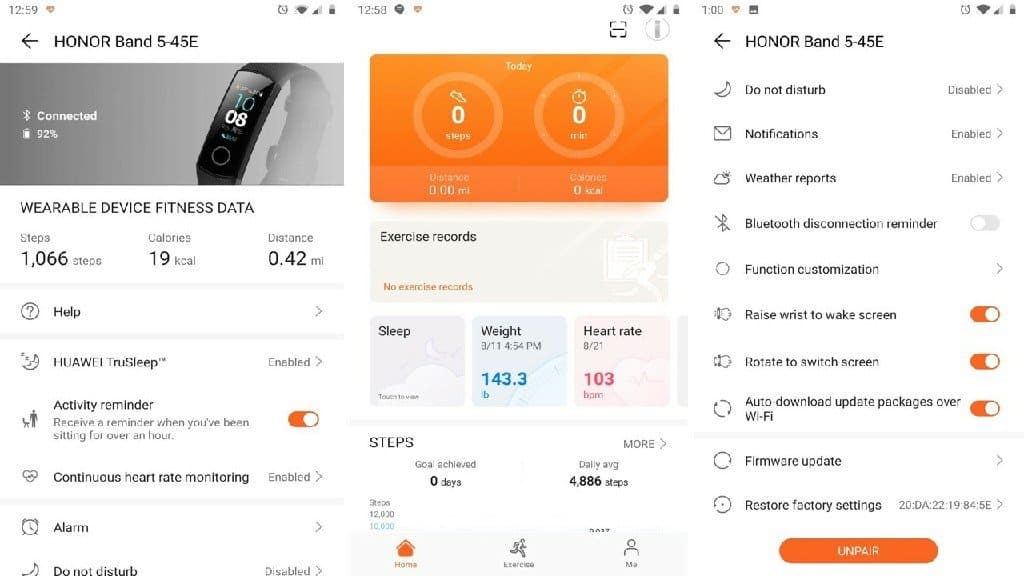 Tracking accuracy
When it comes to accuracy, I had no complaints. It does the basics of step tracking, seems accurate enough during my testing (closely matching the records kept by mi band 4 or other fitness trackers in this price range). It also shows time, calories and distance along with steps counting.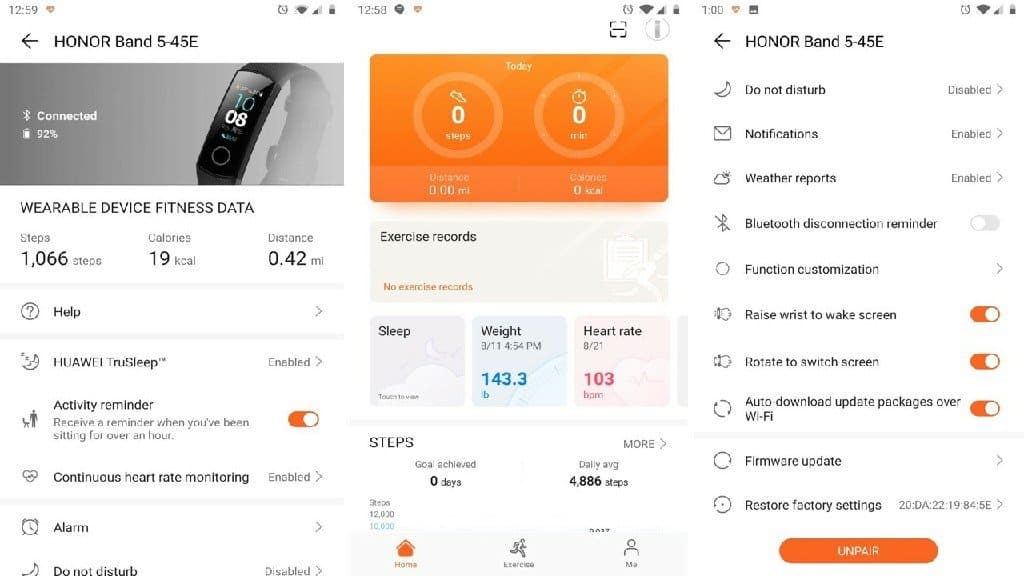 Moving on to the heart rate tracking, I think the Honor Band 5 does a really good job. It comes continuous heart rate sensor, which offers real-time heart rate info with acceptable numbers.
Coming soon (maybe next update): There's a mode that measured our hydration level, which is great for people who like to stay topped up on water during the day.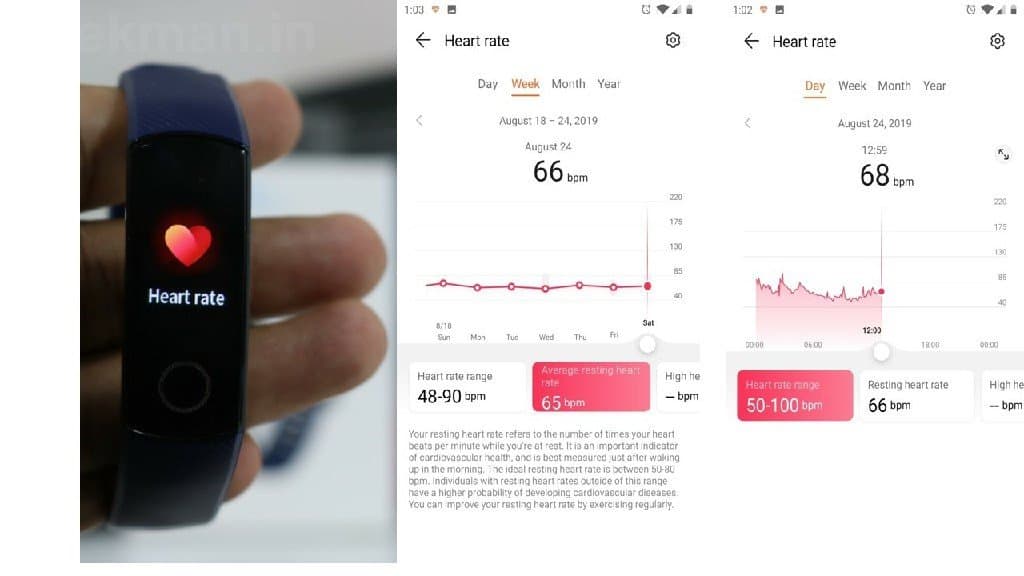 Sleep tracking is another best features of this band, and it's something Honor has improved with the Honor Band 5. It's supposed to be more accurate now and with Huawei Truesleep technology it also suggests some improvements. Honestly, I am quite impressed with the sleep tracking of this band.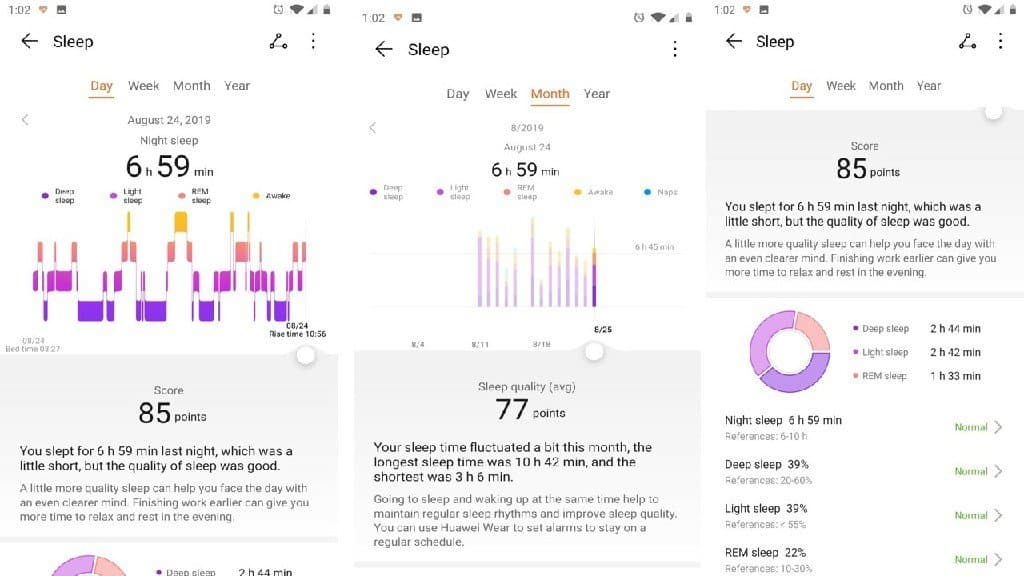 Another biggest upgrades in the Honor Band 5 is the addition of a few new fitness features, which should make the tracker useful for a wider variety of users. New GYM modes include Rowing machine and Cross Trainer machine. These modes seem designed for use in the gym, as they are popular activities for gym-goers. According to Honor, the Swim mode is now more accurate, with the three-axis sensor now you get more accurate activity info.
The fitness tracker doesn't come with inbuilt GPS, but using your smartphone GPS you will get accurate steps and distance information under walk and running activity.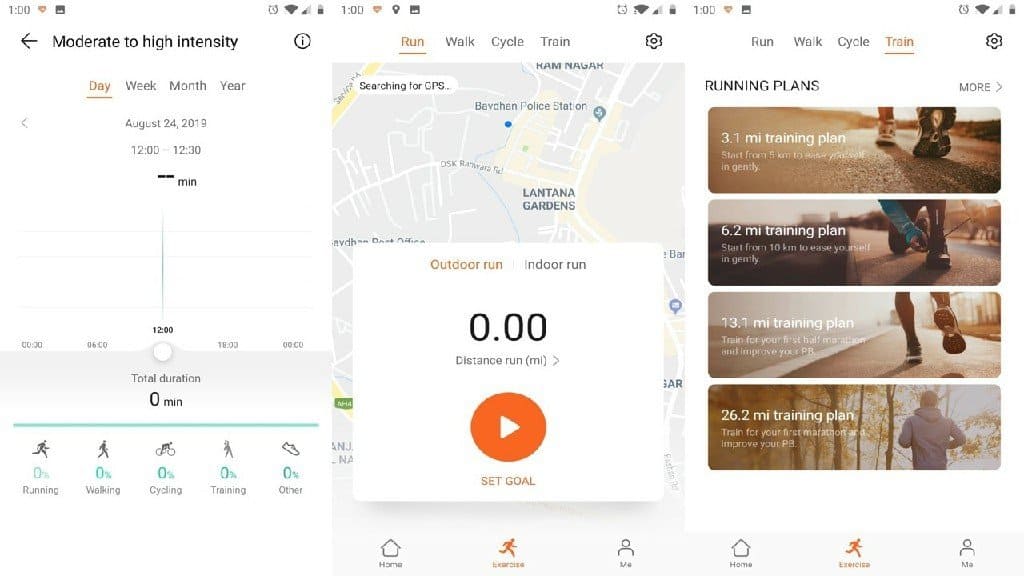 Verdict
Overall, the Honor Band 5 is really good fitness tracker for Rs.2599 which isn't that aggressive but certainly makes the fitness band affordable. The fitness band may not be a major upgrade on design but offers some new and highly effective features. The sleep tracking and heart rate monitoring are more improved and accurate.
So, If you want decent fitness tracking at a very affordable price, then the Honor Band 5 is a really good option for you. More info please check the full review on my Youtube channel: Geekman.
Buy now