GTA V, one of the greatest video games ever, is turning ten years old next year. Throughout all these years, people have been in anticipation and eagerly waiting for the successor of GTA V. After all this build-up, people's expectations for GTA 6 as a game have reached sky-high. Time and again, leaks and rumours on GTA 6 have been circulating around the internet. A big gameplay leak took place in September 2022, which gave people an insider look at what's cooking inside the Rockstar's new GTA instalment. Fans went crazy when major details on maps, characters, vehicles, and weapons were leaked. So let's get into details on everything we know about GTA 6 as of now.
1/1/2023 – Update
We will update this article every week.
GTA 6: Vice City Return
The map of the GTA 6 has been the most amusing thing from the massive gameplay leak. The leaked footage confirms the return of the iconic Vice City map. The map is based on Miami and Miami bench, which was featured way back in 2002 with the GTA Vice City. The leaked gameplay also confirms Bloomberg's report on the GTA 6 potentially being based in Miami and its neighbouring areas.
People are also pointing out the location from the leaks to be Malibu Club and Ocean's View Hotel. This could mean a potential return of locations like starfish Island, which would take gamers on a nostalgic trip back to GTA vice city. It has been long rumoured that this map will feature in GTA 6 now; it might be a reality very soon.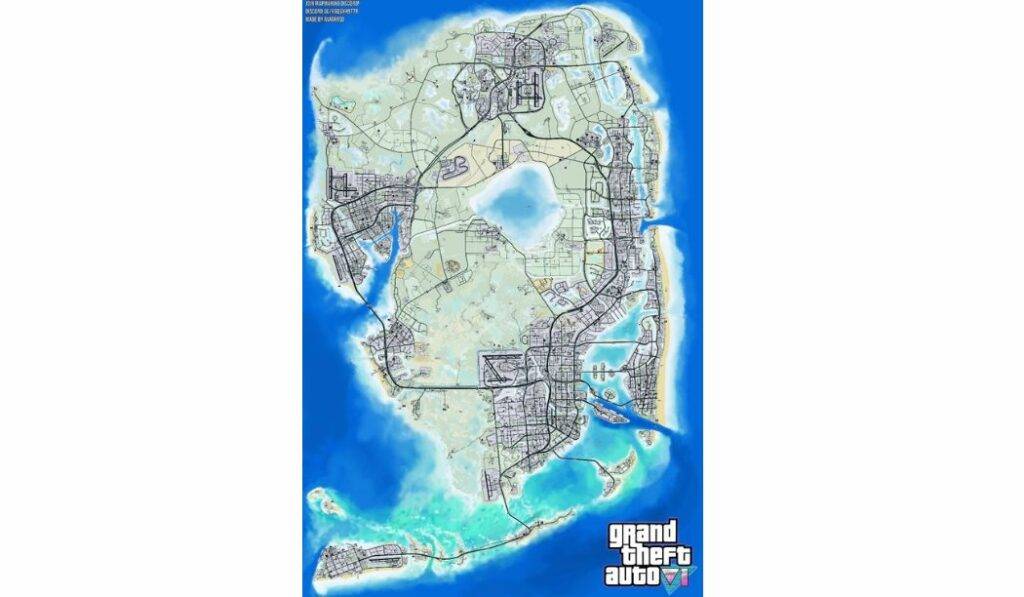 GTA 6 International Locations?
As per Stephen Totilo, co-author of Axios Gaming and his sources, "GTA 6 was supposed to have four different protagonists spread crossed the different regions. At the early stage of development, plans were also made to make GTA 6 international by including locations like Brazil and Cuba. This makes sense since it would be ideal for one protagonist to be an international one. But all these ideas were scrapped, so you won't be seeing them, at least not at the early stages of the initial release.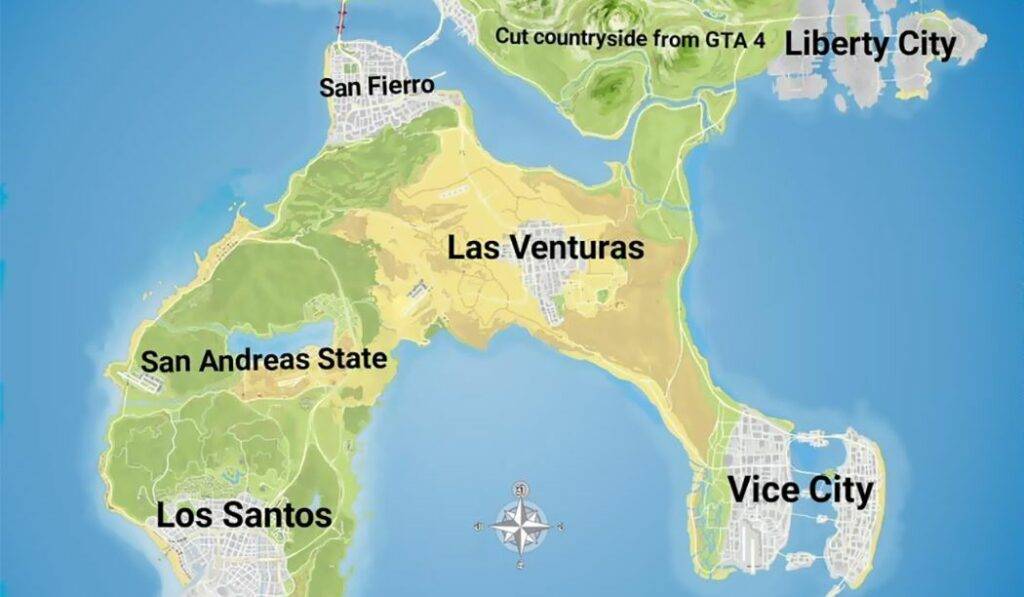 GTA VI leaked game features
Characters in GTA 6
Throughout the GTA franchise, all main protagonists were men, but this might change soon with GTA 6. Considering gender equality, Rockstar has finally planned to put out a female protagonist in GTA 6 and a male lead. The leaked footage showed an unknown female character engaging in a gunfight with police and moving around the sun city. This solidifies the possibility of a female character even more.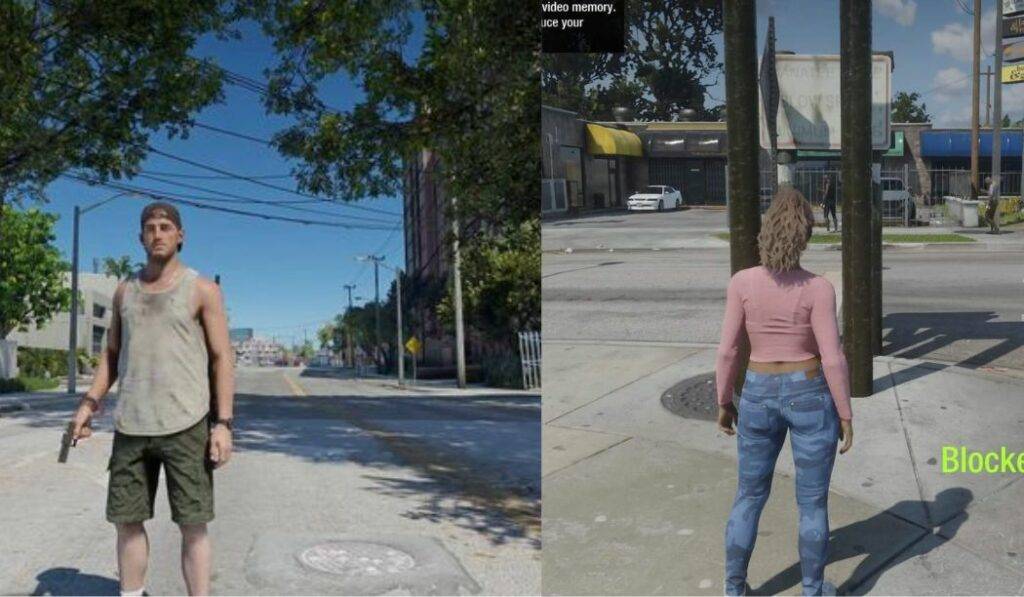 Twitter users with access to the leaked footage analyzed that the two main characters could possibly be named Jason and Lucia. According to rumours and speculation, the main protagonist duo in Grand Theft Auto VI may be related in some way, and their story may be inspired by the real-life crime couple Bonnie and Clyde from the early 1900s.
GTA 6 Storyline
As per a deleted Reddit post from 2020, GTA 6 was first codenamed "Project Americas" in both North and South America. The protagonists were supposed to run a drug cartel across North and Latin America, similar to Vice City. But sadly, as told before, the development team scrapped the original plans.
The Storyline will apparently surround two main protagonists inspired by the notorious bank robbers Bonnie and Clyde, As told in the characters. They were a famous criminal couple known for robbing multiple banks between 1931 and 1934. GTA 6 may even include the real-life story of Bonnie and Clyde, which is filled with hardships and suffering all the way.
GTA 6 graphics
According to leaks, GTA 6 is set to be developed using a new game engine. The game engine is the base on which a game is developed to load environments and functions and create an interactive gameplay experience. The new GTA game is being developed using the new rage engine as per Chris Klippel, a reliable leaker. The engine is said to be more powerful than its counterpart used in GTA V. If all the claims are true you could expect some visual masterpiece of gameplay.
GTA 6 is also said to feature photo-realistic graphics. The use of photorealistic graphics in video games can enhance the realism and immersion of the game world. Ray-traced lighting and realistic waters are often related to Photorealism. All this comes at the cost of significant processing power, so it might only be available in pc versions.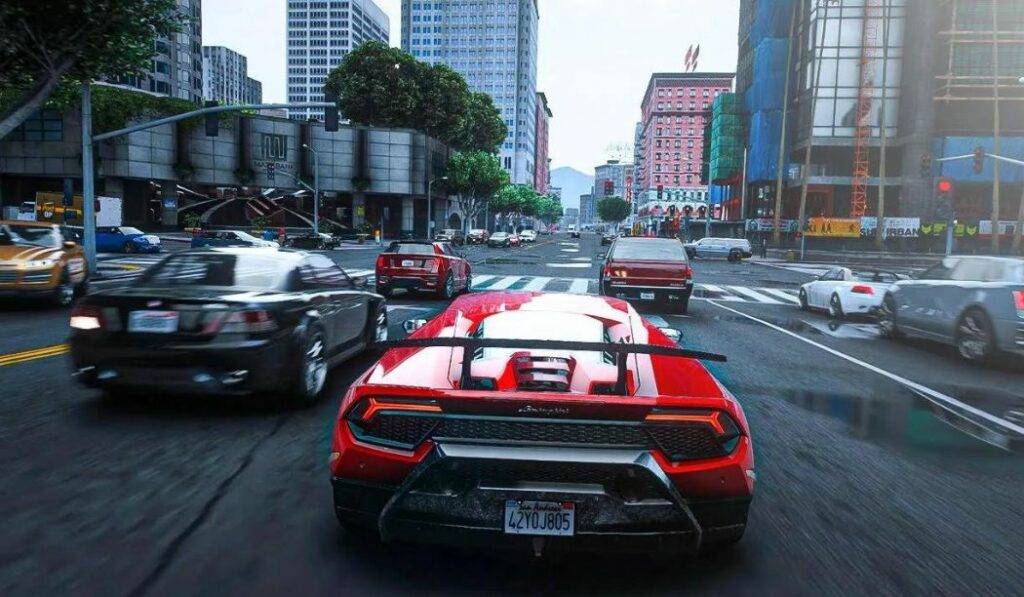 Weapons and Inventory
Lots of speculation have been made around the armoury of GTA 6. Based on the latest leaks, almost all the weapons included in GTA V are expected to make a return in GTA 6, along with some new weapons like a torch, tracker jammer, golf ball, speargun, pool cue, and specialized golf sticks. Limited weapon storage is expected, with one slot being allotted for each type of weapon in GTA 6's restricted weapon storage. However, missions such as those centred on heists may offer additional storage for looted goods.
When to expect the GTA 6 release date?
A game on a scale of popularity as the Grand Theft Auto franchise is surely looked upon by millions of people. So Even a small leak or rumour spreads like wildfire among all the fans. All these leaks and rumours should just be taken with a pinch of salt since the Rockstar have yet to announce things officially. So, saying that GTA 6 is "Just around the corner" is an understatement. Through some legit leakers like Chris Klippel, the game is expected to launch in late 2024 or early 2025, which is still a long way to go.
But the launch date is expected to go even further due to the massive data breach in September this year. Along with gameplay clips, even the source code was leaked to the public, which is sad for the team behind the development. So it won't be surprising if the game turns out to be different from the leaked one when it officially launched.
Supported Platform
Looking back at GTA game's track records, it is safe to say that GTA 6 will initially release on PS5 and Xbox Series X/S. There's a good chance that the game will not be available on PS4 and only be exclusive to the latest-gen consoles. As for the PC players, they might have to wait for an additional 2 to 3 years to play in a pc setup. For example, GTA 5 was released on consoles in 2013, and only later in 2015 was it available on pc.
GTA 6 Leaks Footage
End Expectations
Several potential changes and features could be included in GTA 6, including references to Tommy Vercetti and more "woke" characters, character customization options, and the possibility of the community's creation and sharing of custom maps. These are most, if not all, the major leaks that have surfaced till now. It is safe to say that more leaks will come up as time passes causes we're still far away from the official announcement of anything relating to GTA 6. One thing for sure is the 10-year build-up will be crazy, and fans will shower the GTA 6 love and support when the game comes out.
Also Read: