Gaming controllers are some of the rare kinds of devices that never go out of trend. These devices get to improve with time and gain more popularity than their previous generations. Now the new generation controllers can be connected to almost any device ranging from smartphones, iPhones, iPad, and even Android TV, which makes them universally compatible devices.
One such device is the EvoFox Elite Play, a wireless controller with features very similar to the Sony Dualshock and Dual Sense. The best part is yet to come, which is its pricing, this wireless gaming controller costs around Rs. 2,500 in the Indian market. So today, I will review this all-new gamepad and share my experience with it.

EvoFox Elite Play Specs
| | |
| --- | --- |
| Connectivity | Bluetooth 5.0, 10m range |
| Colour | Red, Blue |
| Support | PS4, iPhone, Android Phone, Android TV, iPad, PC |
| Port | PS4 charging dock support, 3.5mm audio jack for PS4 |
| Other Features | 6 Axis Gyroscope, Analog Triggers, Dual Vibration, Touchpad |
| Battery | 600 mAH, 8-10h |
| Warranty | 1 Year |
| Battery | 345 mAH, Up to 10 days |
Box Content
Lets's start with the box contents. You will get some basic stuff, including a user manual, a warranty card, and a micro USB cable to charge your gaming controller. Lastly, you will get your gaming controller itself, which in my case is in Blue Color, but you can also select the Red Colored variant, which is similarly priced.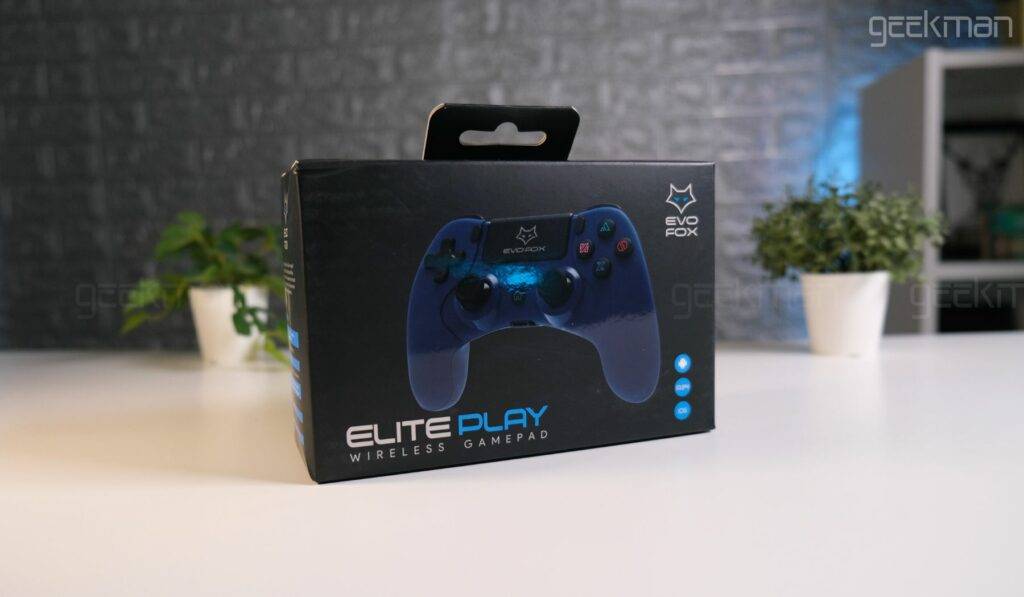 Design & Build
Moving on to the design and build, the EvoFox Elite Play has a design that looks highly inspired by Sony's DualShock 4, which was one of the main reasons I picked it over other available options. I personally find this design more comfortable than the conventional X-Box controllers. The good thing about this design is that it is very comfortable on the hands and has a rugged matte finish, which gives it a good grip even when used for a very long time.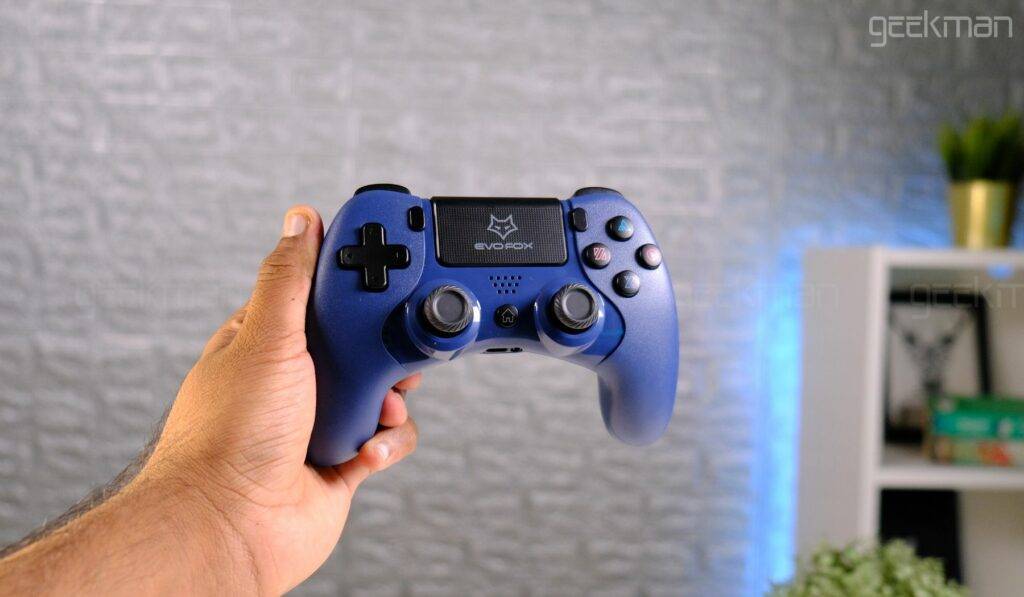 The build quality of the controller is quite good. It feels premium and solid in the hands, just like most other official PlayStation controllers. This is a good thing, as most controllers offered at this price point have a cheap build quality, which often leads to a terrible user experience. I was really impressed by its build quality as it is quite rare to see this kind of build quality at this price point.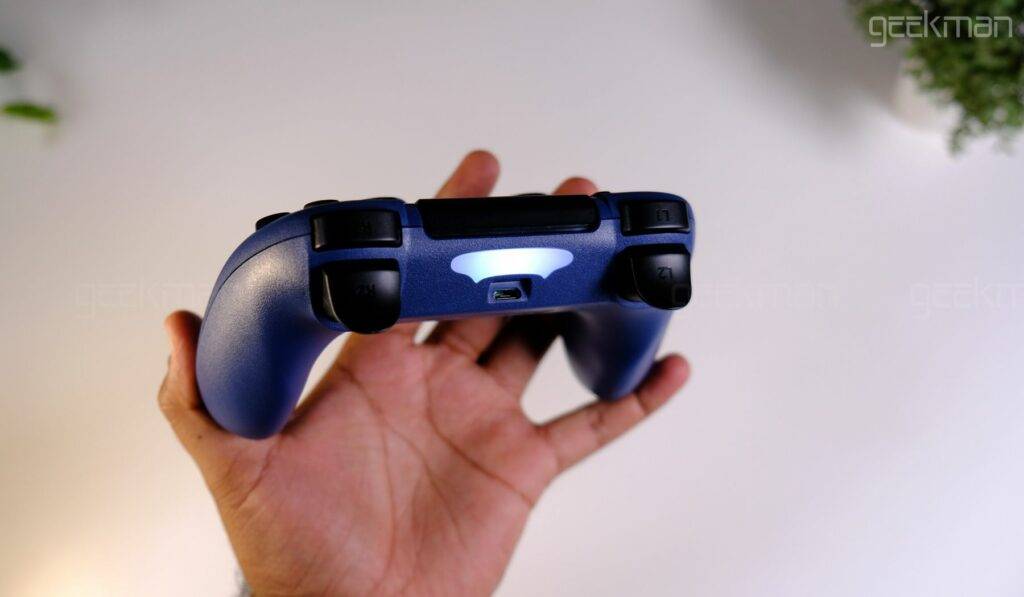 Features
Now moving on to the features, you get almost all the buttons that you will expect on a PlayStation controller. You get a big touchpad at the top, which comes with EvoFox branding. The touchpad is not haptic but works well for both uses, as a button, and for clicks. The clicks are not that accurate, but you can still use it as a button which works pretty well.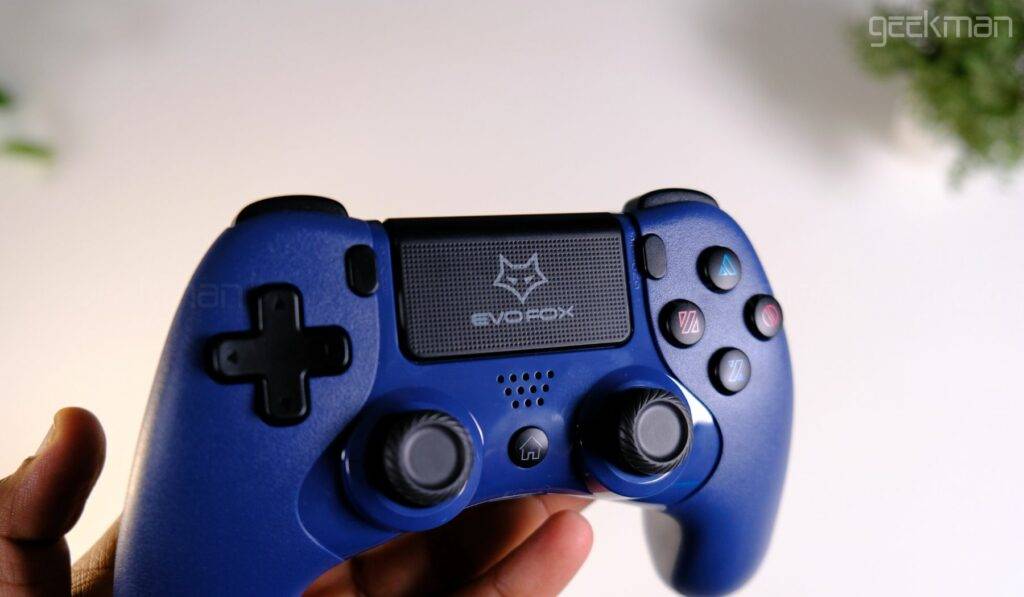 You will get a D-pad with all four buttons connected, which makes clicking two buttons at the same time pretty easy. On the right-hand side, you will get four buttons with unique symbols. You also get a little speaker hole at the center of the controller with a home button just below it. Finally, you will get two analog joysticks which can also be used as physical buttons. Like the Sony PS4 controller, the EvoFox also misses vertical offset, which I didn't expect. At the bottom, you will get a PlayStation docking port along with a 3.5 mm audio jack.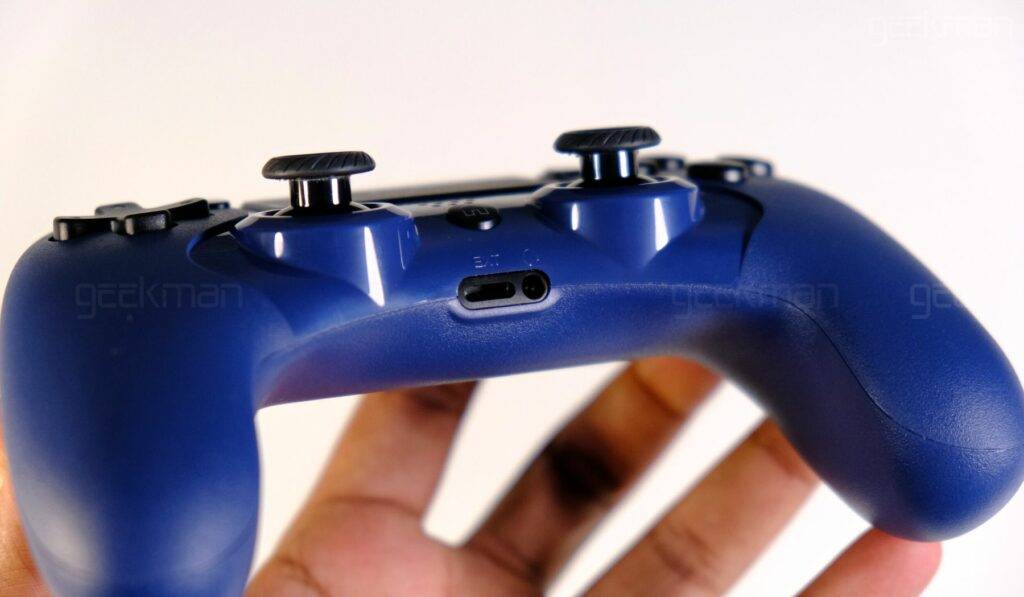 At the top of the controller, you will get four physical trigger buttons and a micro USB port for charging the controller. There is a light bar that lets you about the controller status whenever required. Apart from that, you will get 6-Axis Gyroscope and Dual-Rumble vibration support. It comes with Bluetooth 5.0 support which means it can be easily connected to PlayStation, Android, PC, Android TV, iPhone, iPads, and numerous other devices. As for the performance, I found it perfectly working with all my devices without any issues, which is another impressive point.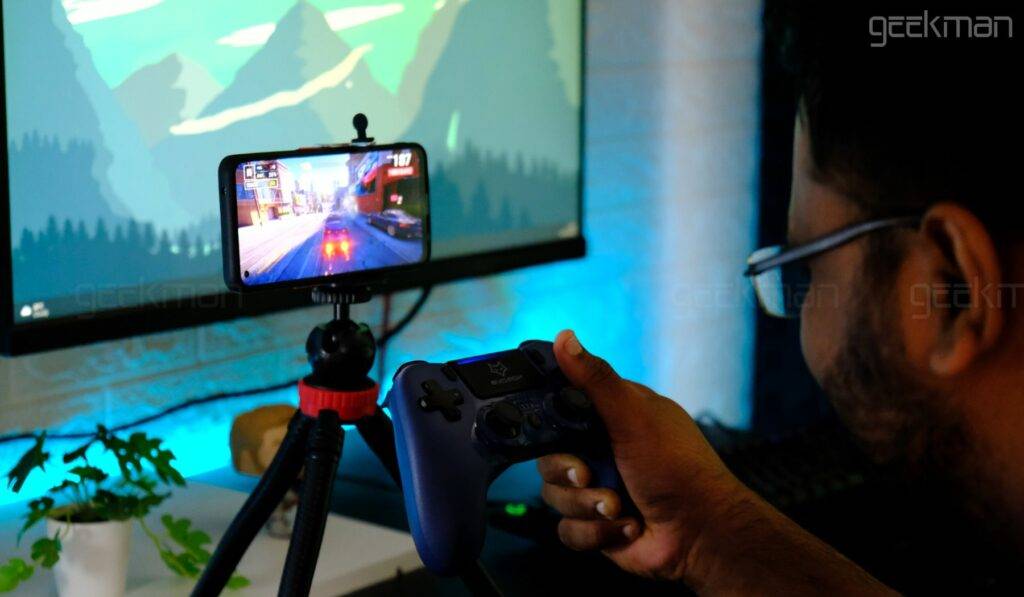 Battery
Finally, coming to the battery, you get a 600 mAH in-built battery, which the company says can last for about 8 to 10 hours of gaming which sounds amazing. On the actual grounds, I got about 6 hours of gaming time which is pretty decent. The battery takes about 2 hours to charge itself up fully.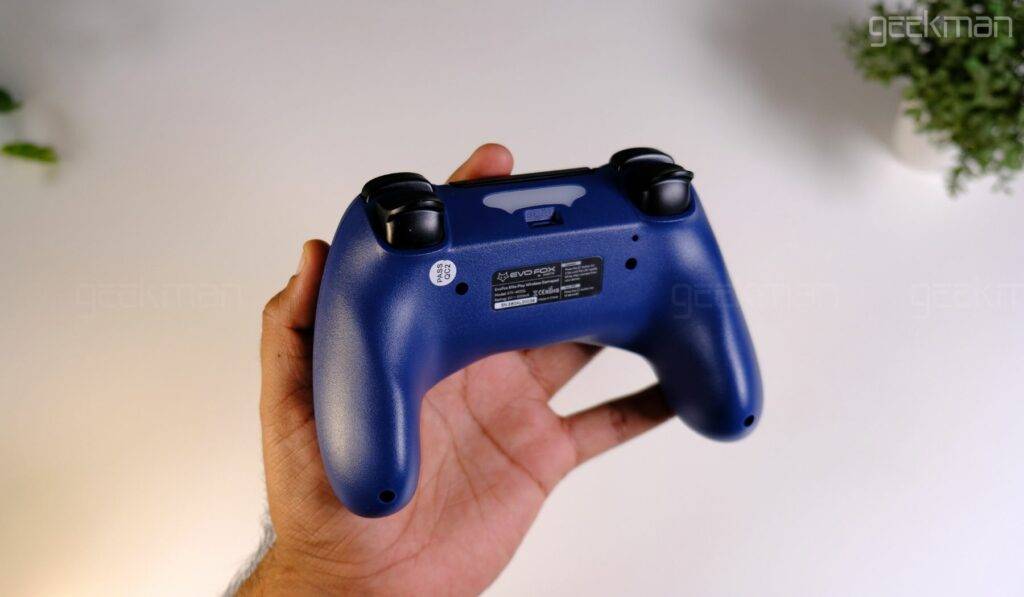 Verdict
If you are looking for a good wireless controller for your Android TV, PlayStation, or iPad, then the EvoFox Elite Play is the perfect gaming controller for all your needs. It is a value-for-money product with good build quality and plenty of features on offer. You can get this controller for about half the price of the official PlayStation controller with almost no major compromises, which makes it an absolutely perfect pick.
This would be all from my side about the EvoFox Elite Play Gaming Controller. If you have any questions or suggestions regarding the same, feel free to drop them down in the comments section below, and I will be more than happy to help you out. Thanks for reading.

EvoFox Elite Play Review In Hindi
Also Read: