Ever since its launch, Google's Chromebook OS has managed to create a decent fanbase for itself in the global market. The Chrome OS is being favored by students and working professionals because of its practicality and features. Now, Google has rolled out some new features for its Chrome OS that would increase the usability and user-friendly nature of the OS. It means that the Chrome OS would now be a much more effective tool in order to get in touch with your friends, families, and workmates. These updates include support for eSIM on compatible Chromebooks, shortcuts for launching the emoji tray, new wallpapers, and added features on the Google Meet application. Let's discuss them one by one.
Google Meet Application to be Pre-Installed
Under the Chrome OS Version 92, the Google Meet application would now be a Progressive Web application pre-installed on all computers and Chromebooks running on the Chrome OS. This update would allow users to get into a video call directly from the launcher, eliminating the requirements of opening an internet browser and log in to your Google account. Additionally, Google has also made some performance improvements that would allow the Meet application to adapt to the changes in network strength and speed. As a result, the application would not automatically be able to change the video performance during calls if the network strength fluctuates.
Furthermore, Google has teamed up with Zoom, an application preferred by a lot of business organizations and educational institutes. Google and Zoom have come up with a tweaked version of the video calling application so that it runs and performs better on Chromebooks. The tech giant has already released the updated application on Google Play Store.
New Shortcut for Emoji Picker
Under the latest Chrome OS update, a new emoji shortcut function has been added to the Chromebooks. Users can now access the emoji picker by pressing the following key combinations: Search or Launcher Key + Shift + Space. Once done, the emoji picker would pop up and you can see the emojis that were used recently by you.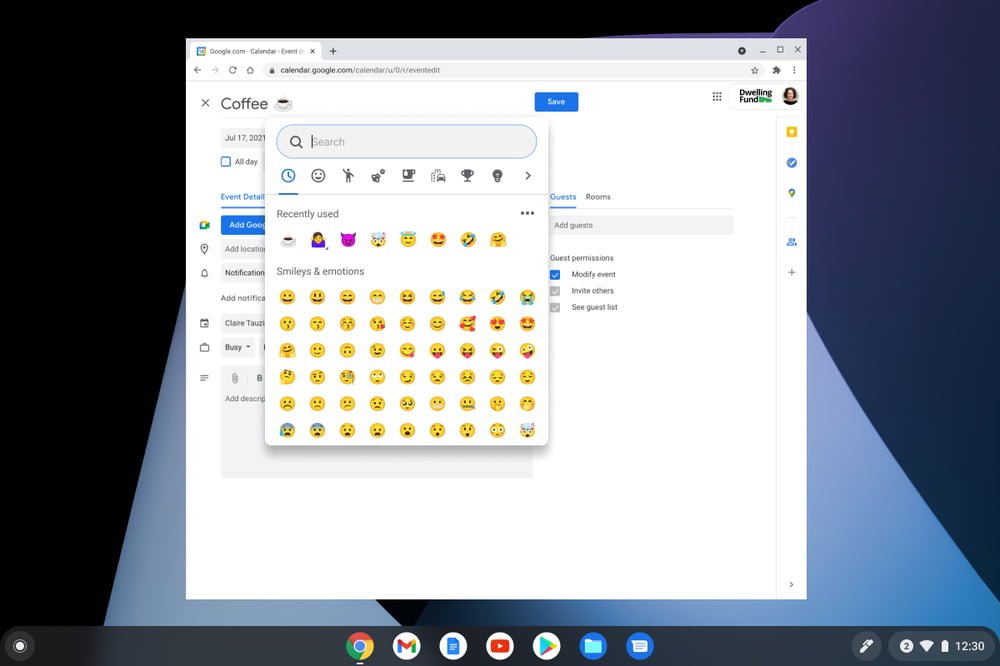 The Explore Application gets an upgrade as well
The Explore application would now house a digital magazine that would feature content curated especially for kids and families. It would also feature several educational applications that would entertain and educate the kids at the same time. However, as of now, this feature would be available only to users who use the Family Link services in the United States.
The Chromebooks would now feature an eSIM
The Chrome OS would now support the eSIMs, allowing users to use mobile networks if they require it. This feature would be beneficial to a lot of users especially those who travel a lot because of which they need to switch between mobile networks when overseas. It goes without saying that this feature can be availed only by users who use Chromebooks that already have eSIM slots. However, there are not a lot of Chromebooks at the moment that supports eSIMs. In fact, Acer Chromebook 511 and Chromebook Spin 513 are the only two Chromebooks that support eSIM at the moment.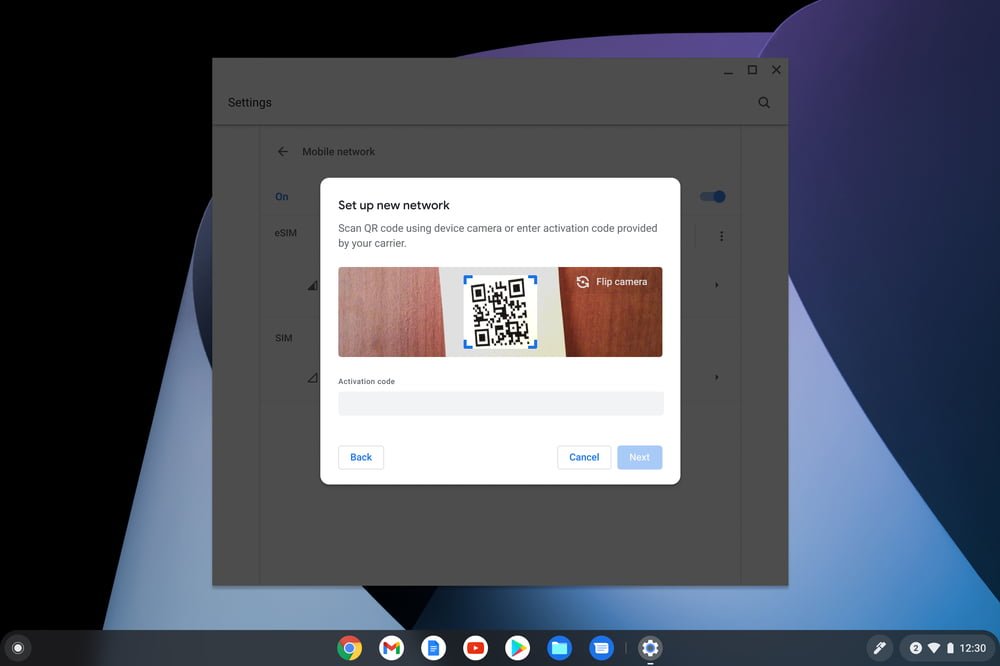 Also Read: