Coming at a price point of Rs.999, Boult Audio ProBass Escape is a budget Bluetooth Headset that you can go for. If you are confused about whether to go for these Wireless earphones, then you should read this full detailed review. I am sharing here my opinion on the Boult Audio ProBass Escape, so it will help you decide whether you should go for it or not. Let's check out the review for it.
What You Get Inside The Box?
The box content of these wireless earphones is pretty the same as other earphones. These are all the box content that you will be getting with the earphones.
Boult Audio ProBass Escape Neckband Earphones
Small USB Type-C Cable
2 silicone ear tips
User manual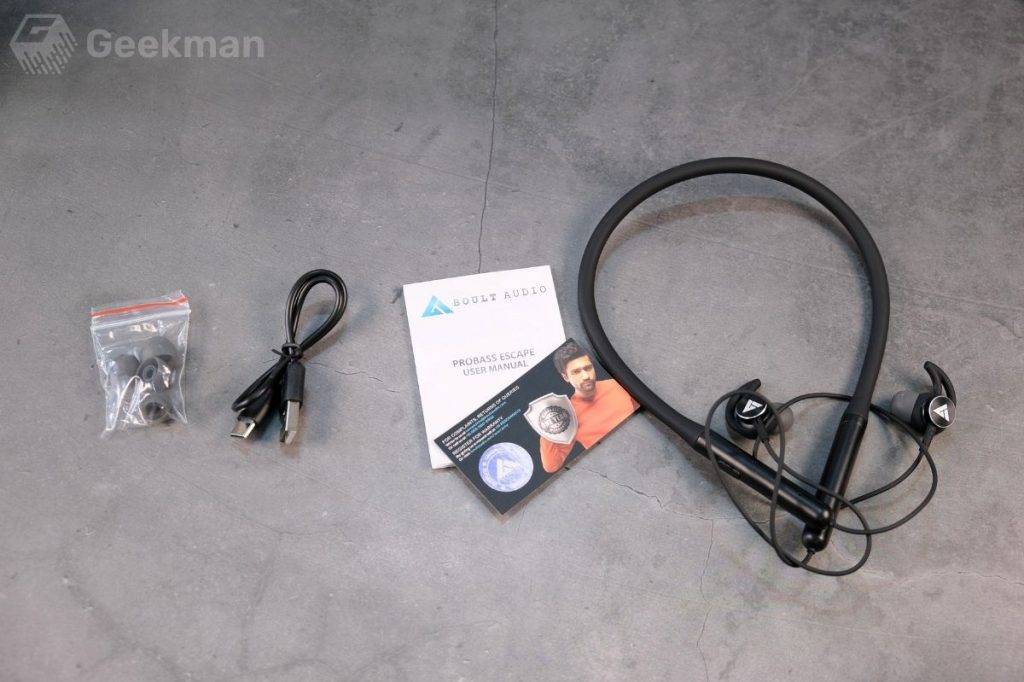 Design, Build and Comfort
Considering the price point of the Bluetooth earphones, it has better design and builds quality. The earphones are quite comfortable. The comfort of the earphones is maintained by the silicon neckband along with its lightweight design. It has a silicon neckband which is quite comfortable to wear around. The silicone ear tips are also comfortable, and there are ear fins on the ear tip to provide comfort while wearing them. Moreover, it has a metal build that comes along with the magnet.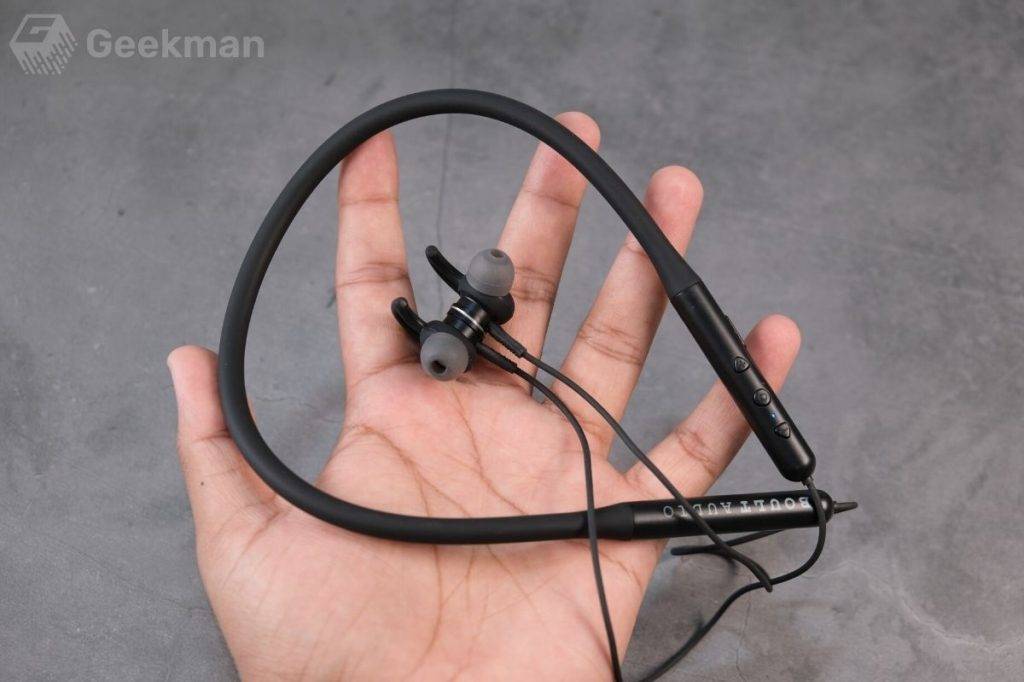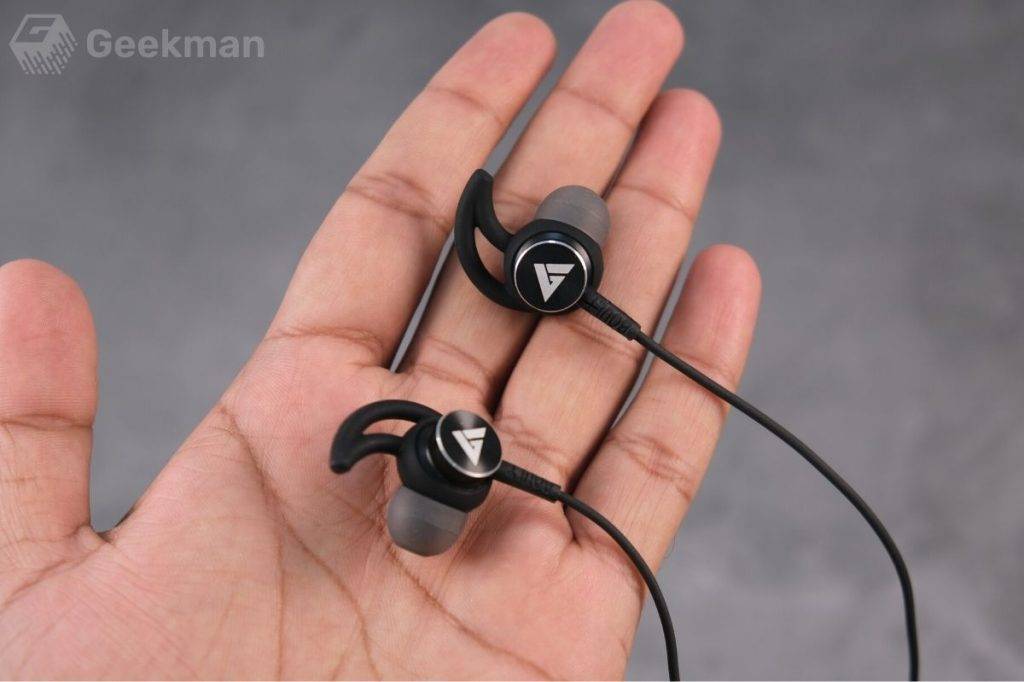 It comes with an IPX5 rating, so if you wear your earphones when gymming or some other tasks where you sweat a lot, then this won't be a problem. The right side of the earphones has all the controls, i.e., you get all the buttons, Type-C port, microphone, and a small LED light at the right side of the earphone.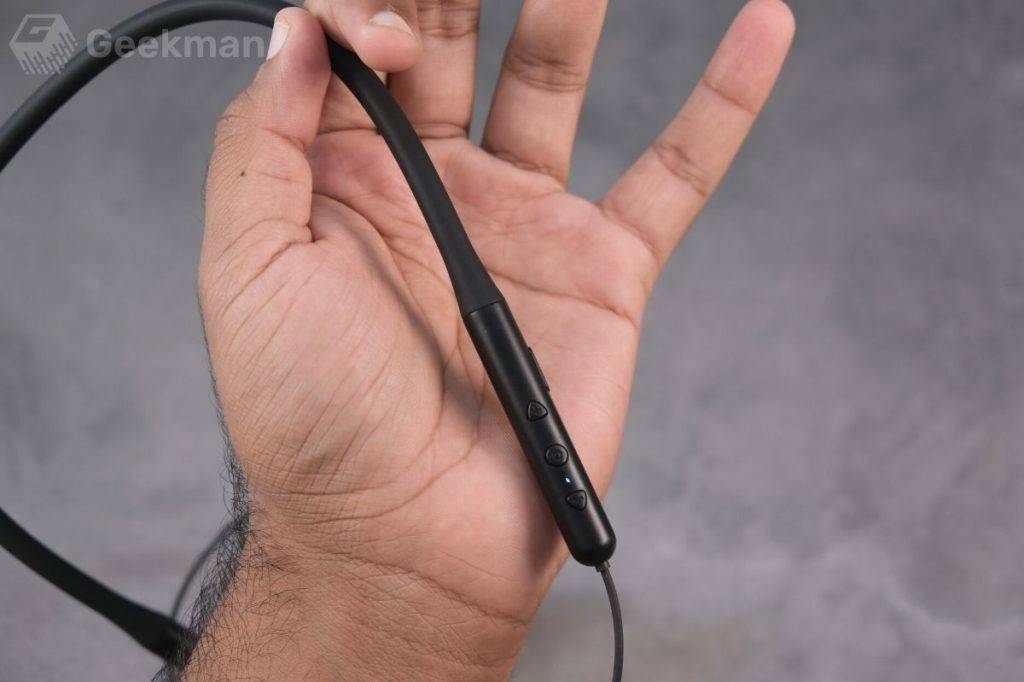 Boult Audio ProBass Escape does provide better comfort when comparing it with other Neckband style earphones in the price segment.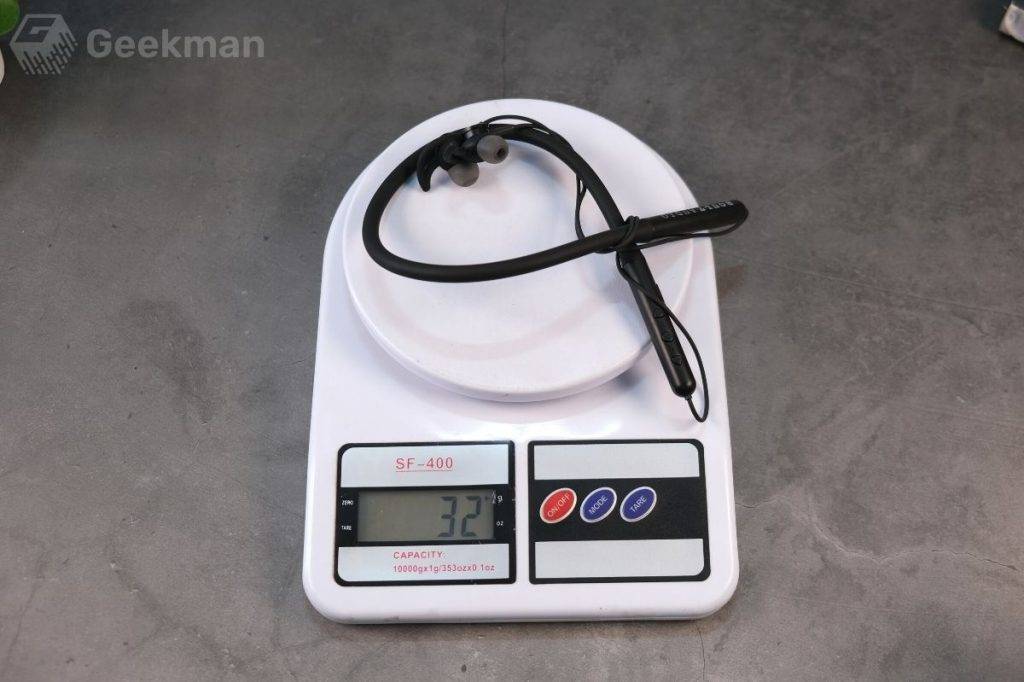 Connectivity & Microphone
Talking about the connectivity, It comes with Bluetooth 5.0, so you can easily connect it with any of your devices using Bluetooth. It offers a connectivity range of 7-8m. Moreover, it has auto-pairing, so it will be automatically connected to your device when you turn it on.
Coming to the gaming and latency department, It has a normal SBC and AAC codec support with 200 to 270 latency range. Of course, we can't expect APT-X Low or APT-X codec at this price point. Yes, you can use this Bluetooth headset for mobile gaming, but if gaming is your main business then you have to increase your budget or settle with good pair of wired earphones.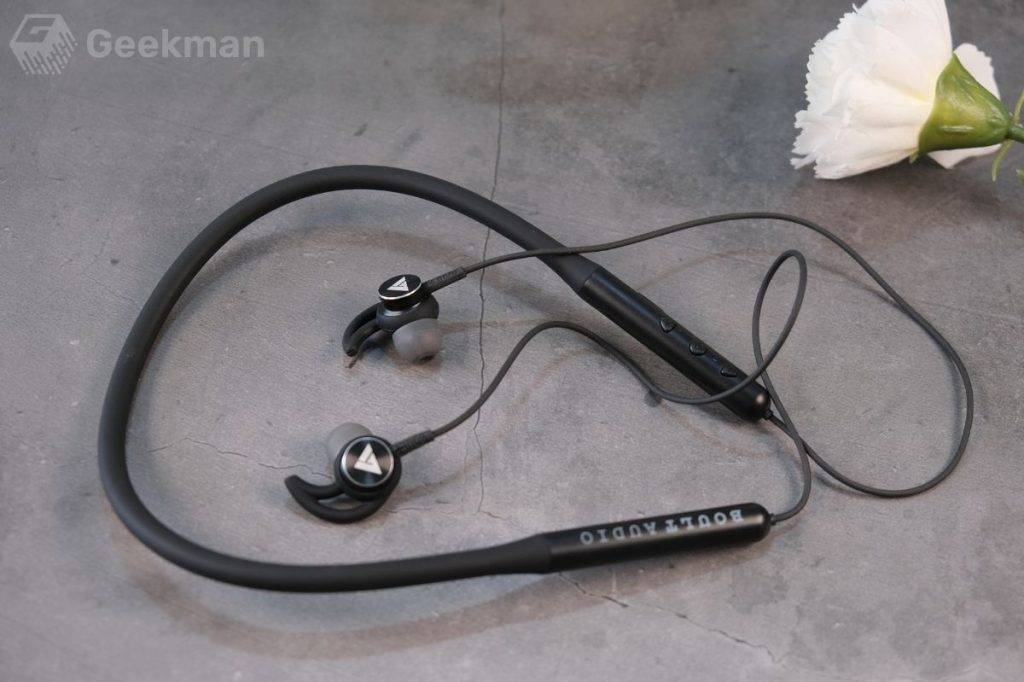 Boult Audio ProBass Escape has average microphone quality, which you can expect to see in Wireless earphones coming between the price range of Rs.1000-1500. The ProBass Escape can very well be used for making calls, but you can expect some background noise when calling from a high-traffic area.
Battery
You can charge this Neckband Earphones using the USB Type-C cable. It gives a playback time of 7-8 hours while on 80% volume. The battery backup can be quite less for people, so this can be considered the con of this one if you are looking for an earphone with a long-lasting battery.
Sound Quality
The sound quality is average on this one, not too bad, and not too good as well. The focus of this earphone is on bass, so if you are looking for an earphone with decent high bass then you can probably lookout for this earphone by Boult. As the main focus is Bass sound, you can expect other areas of the sound to be overpowered. The vocal and treble can feel overpowered. This is the problem with every earphone in the price segment coming with high bass. So, if you want clear balanced natural audio output, then this is not the right Bluetooth Headset for you.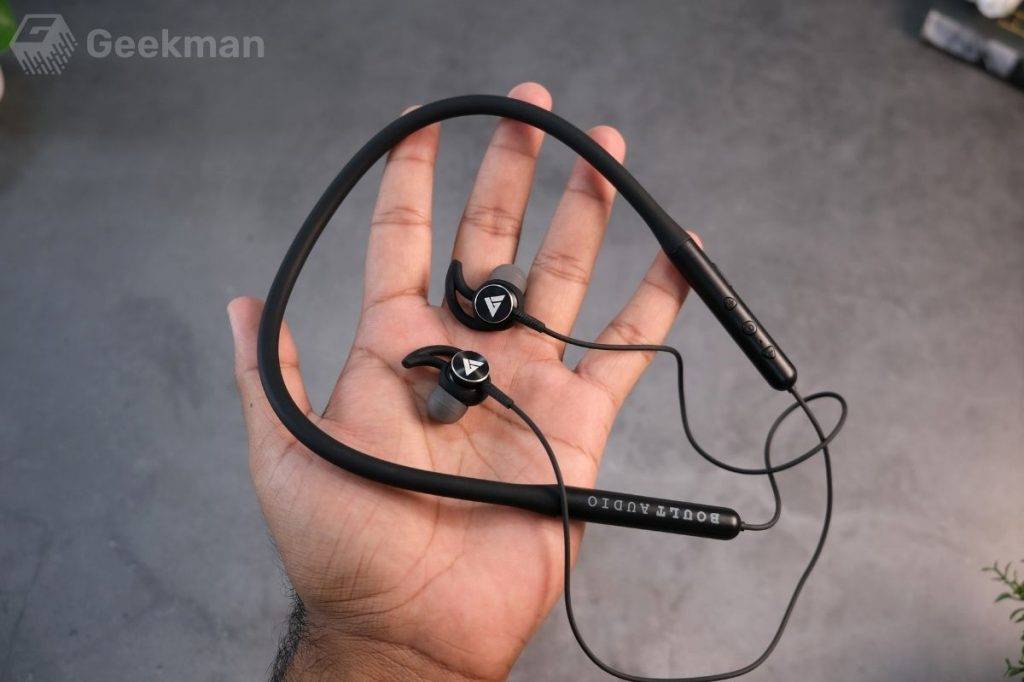 Final Words
Overall this is an average Bluetooth earphone focusing on high bass, so if the bass is your priority, then it won't disappoint you. This earphone doesn't give clean natural and balanced audio, so if that is what you are looking for, then it is not suggested for you to go with Boult Audio ProBass Escape. The design, build quality and comfort are decent, and that is what you will like about these Wireless Earphones. For more information please check the full review on our Youtube channel Geekman.
Buy Now

Also Read: