The Indian audio market is flooded with a lot of TWS earbuds and users have a plethora of options to choose from according to their budget. We have reviewed a lot of budgets True Wireless earbuds recently like the Boult AirBass FX1, JBL C115, Noise Shots Neo 2, and more. We recently checked out another budget true wireless earbuds AirBass Q10. In this article, I am going to share my experience and will tell you if the Boult Audio AirBass Q10 TWS earbuds justify their pricing or not.
Box Content
Boult Audio AirBass Q10
MicroUSB charging cable
Two different size ear tips
User manual and warranty card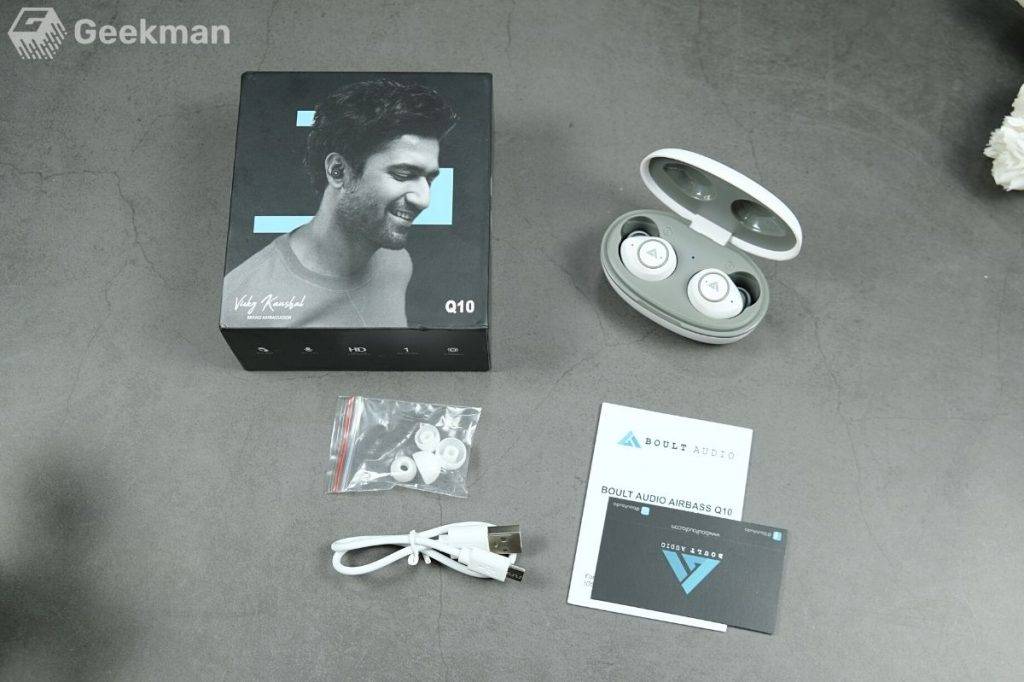 Design, Build & Comfort
Starting with the design, the AirBass Q10 has a familiar design we had seen in most budget earbuds. It comes with a case which is made up of ABS plastic, due to which it is lightweight, the total weight of the case with the earbuds is about 45 grams, and the earbuds weigh about 4 grams. The charging case has a matte finish making it less prone to scratches, but it looks a little bit filmy and cheap. The quality of the case could have been better.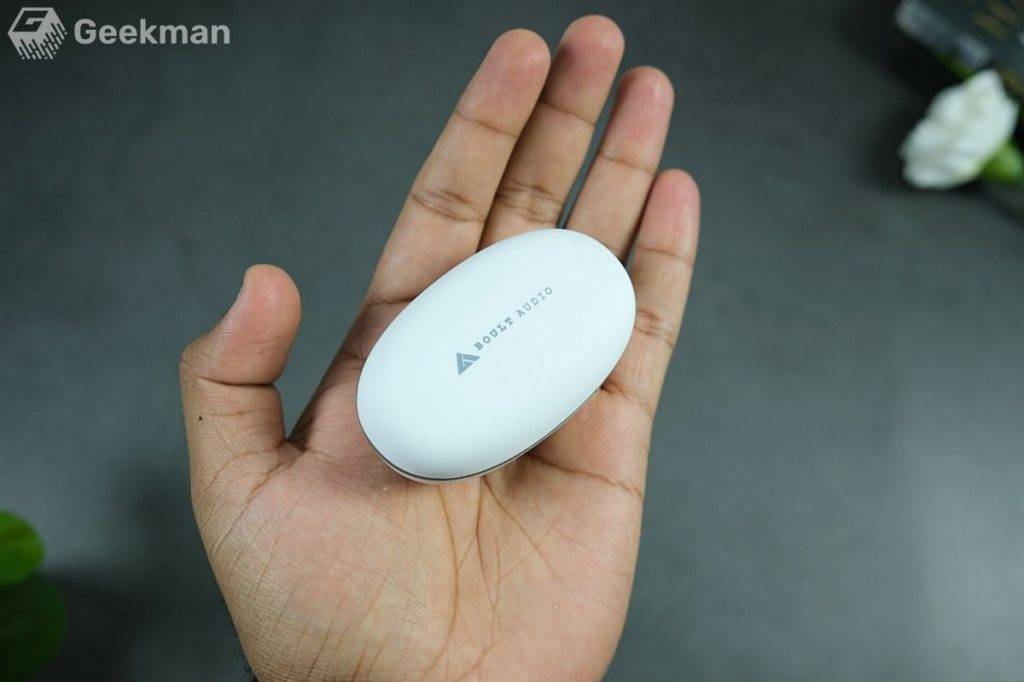 The earbuds have LED lights that glow in red and blue, while the light on the charging case also glows in red and blue. The earbuds are in a medium compact size and offer really decent comfort. I don't like the design and build of these earbuds, but I am happy with the overall comfort. Since it has in-ear buds, it fit your ears firmly and doesn't fall off easily during workouts or even when running. It also comes with IPX5 ratings, it can withstand sweat and light rain.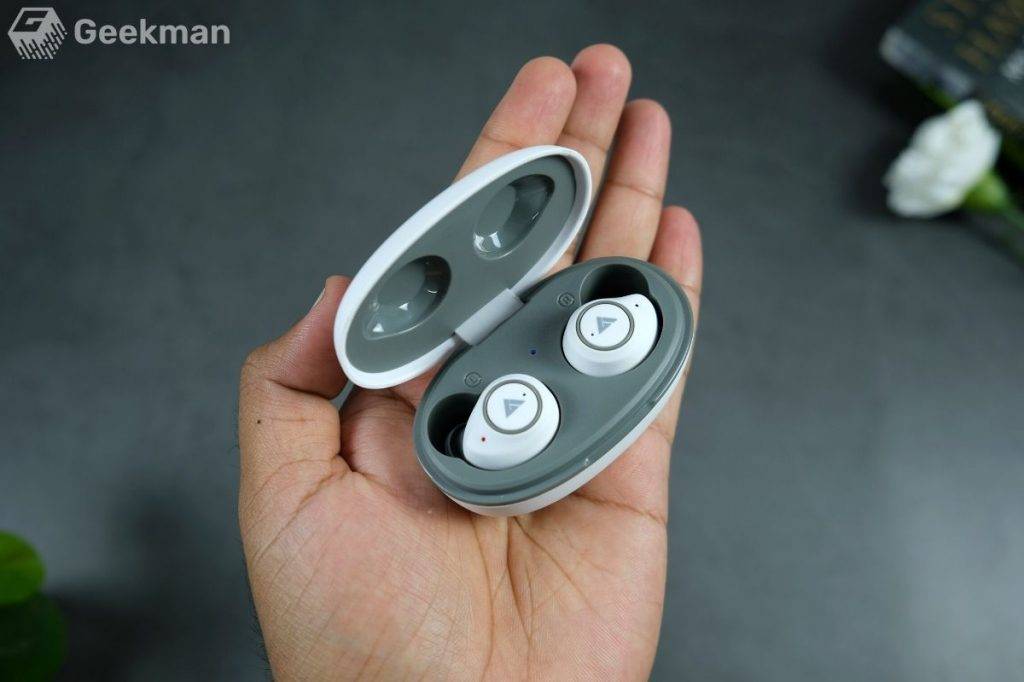 There are touch controls on both the earbuds that let you play or pause music, go to the previous or next song, launch voice assistant and also accept or reject incoming calls. For more information please check the user manual of the product.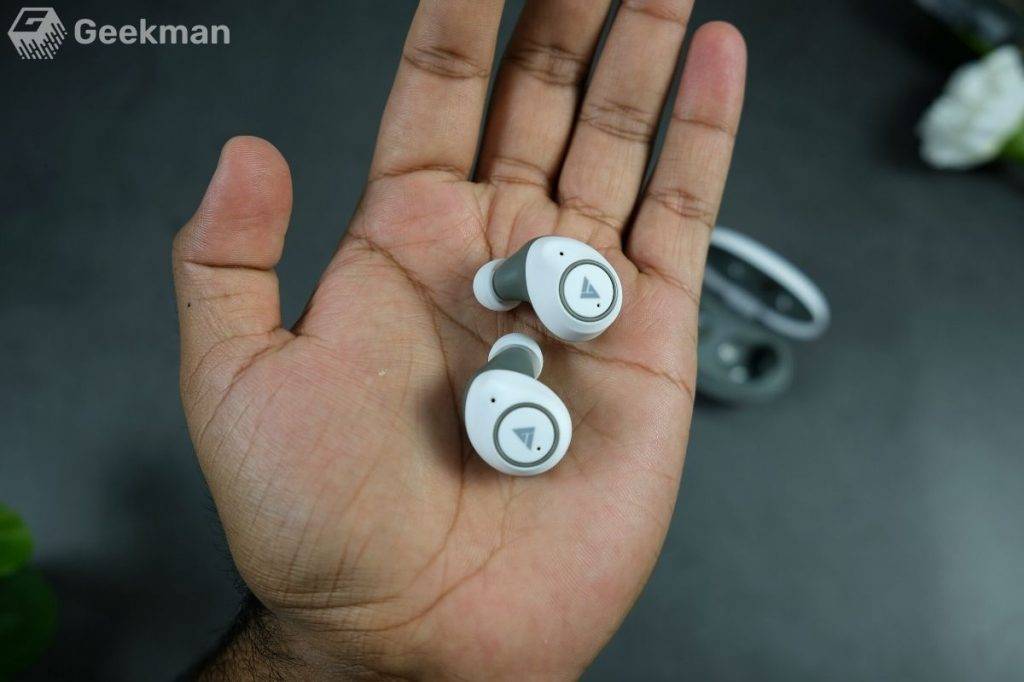 Connectivity & Microphone
The Boult Audio AirBass Q10 supports Bluetooth 5.0 and as per the company, the connection range is around 10 meters. During our testing, we found the connection range to be good. It pairs to your device very quickly when you remove them from the case, as the same it automatically disconnects when you put it back on the charging case.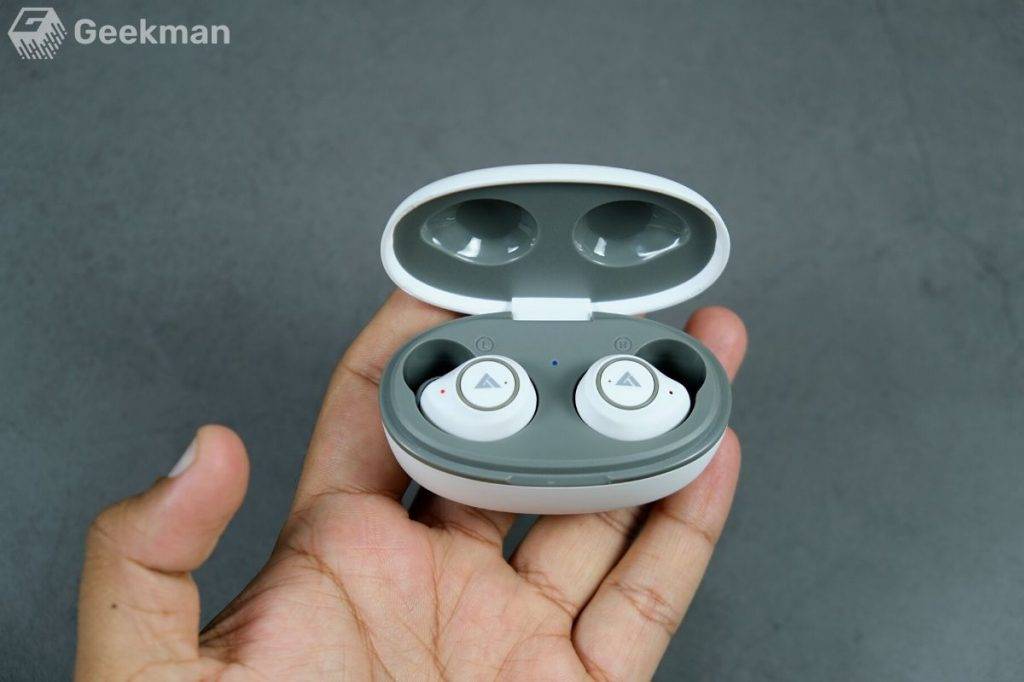 Now, let's talk about the microphone quality here. It is "okay". Not too good, and not bad by any means. Indoor call quality is clear, but if you are running around the streets with traffic and wind flowing, as one could expect, it is bad. The caller on the line might hear background noises more than yours. For more information please check our review video on our Youtube Channel Geekman.
Battery Life
The Boult Audio promises up to 6 hours of battery life when listening at 70% of volume, and we managed to get about 4 hours of battery life on a single charge when listening in about 70% volume, which is good.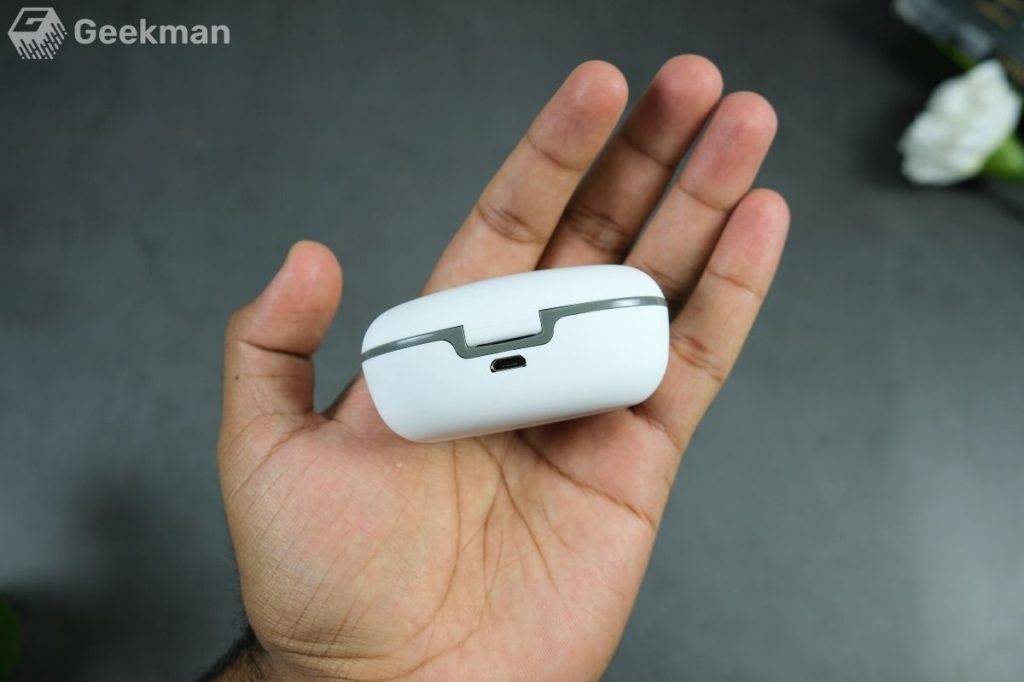 The company don't mention the battery size of the charging case but promise 24 total playback time with charging case. Charging the earbuds takes about one and half hours and charging the case from 0 to 100% takes about 2 hours micro USB port. I really miss the USB Type-C port here.
Audio Quality
Coming to sound quality, I am totally disappointed with the overall sound quality offer by these earbuds. The company did not reveal the driver's size, but from my testing, I think the AirBass Q10 has 6mm drivers. The overall sound output is very low, I say very low. You will not get any energetic feel on sound quality, as well it very hard to find differences between audio notes. The bass sound is also very low, and sometimes it completely unnoticeable. The vocal and treble sound is also not up to the mark.
Overall, there is nothing on sound quality that I can praise, and I don't want to talk about audio distributions at all. So, I think I don't need any ending statement here, right?
Conclusion
To conclude all this, Boult Audio AirBass Q10 is average pair of truly wireless earbuds with a price tag of Rs.1,299. It has a lightweight, compact design, offers decent battery life. But still, I don't recommend it to anyone because of the audio quality. In this price range, there is a lot of better TWS offerings from various brands which perform much better than AirBass Q10.
Buy Now:
Also Read: