Headphone reviews are a lot of fun for me. But they are also considered difficult to write. After all, audio quality is a very subjective thing for people. Not everyone likes the same type of sound as I might, and that makes it harder for me to write the headphones review with why I like or don't like (the particular headphone).
The Boat Nirvanaa 751 ANC make this even more difficult because they promise too many things at an affordable price tag of Rs.3,999. I know after the checking specification and features, you might be thinking of getting one for yourself and that's the reason why you are here, but wait, this review may change your decision. So, let's quickly get going.
Box Contents
Firstly in the box, you will get some usual boring papers, manuals, warranty papers, and some stickers. Next comes the Type-C charging cable to charge your headphones along with an AUX cable that will allow you to use these just as a wired one.
You will also get a good quality carrying pouch to carry these headphones on the go. And at last, the Boat Nirvanaa 751 ANC headphones themselves which I got in Dark Blue colour but is available in two more colours i. e. Dark Grey and Silver.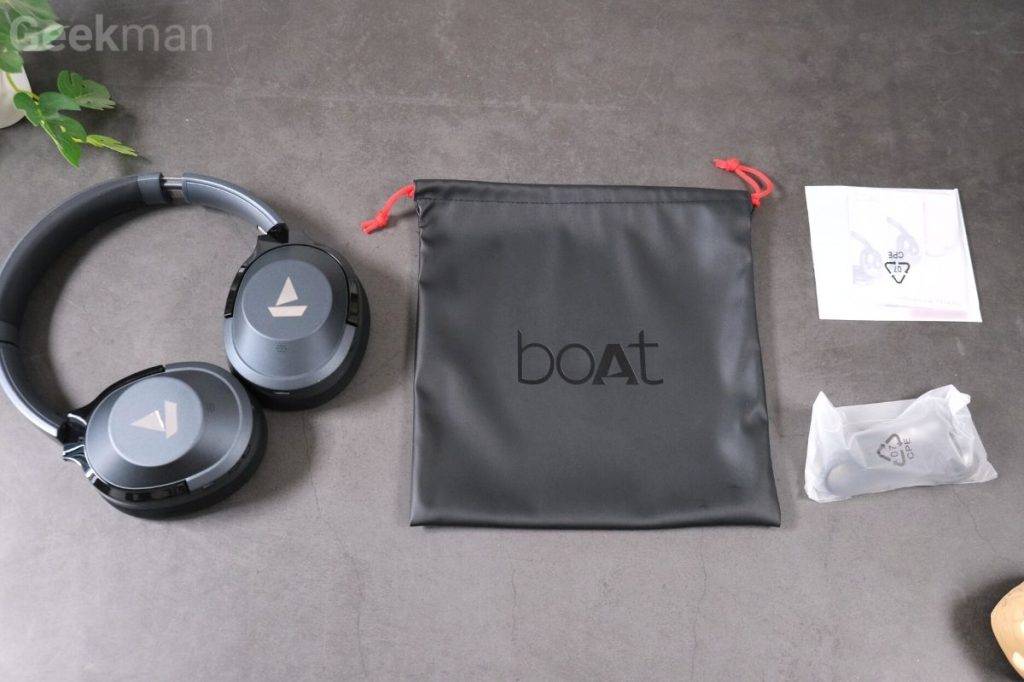 Design & Build Quality
Now when I got the actual product, the first thing that grabbed my attention was its premium design. The headphones look very stylish and good-looking with a simple design that gives them a premium vibe. It is made up of good quality plastic with metal used at multiple places which gives it a strong and sturdy build. The headband when stretched exposes the metal beneath it and even the hinges have metal used which I surely believe is going to be proven durable in the long run.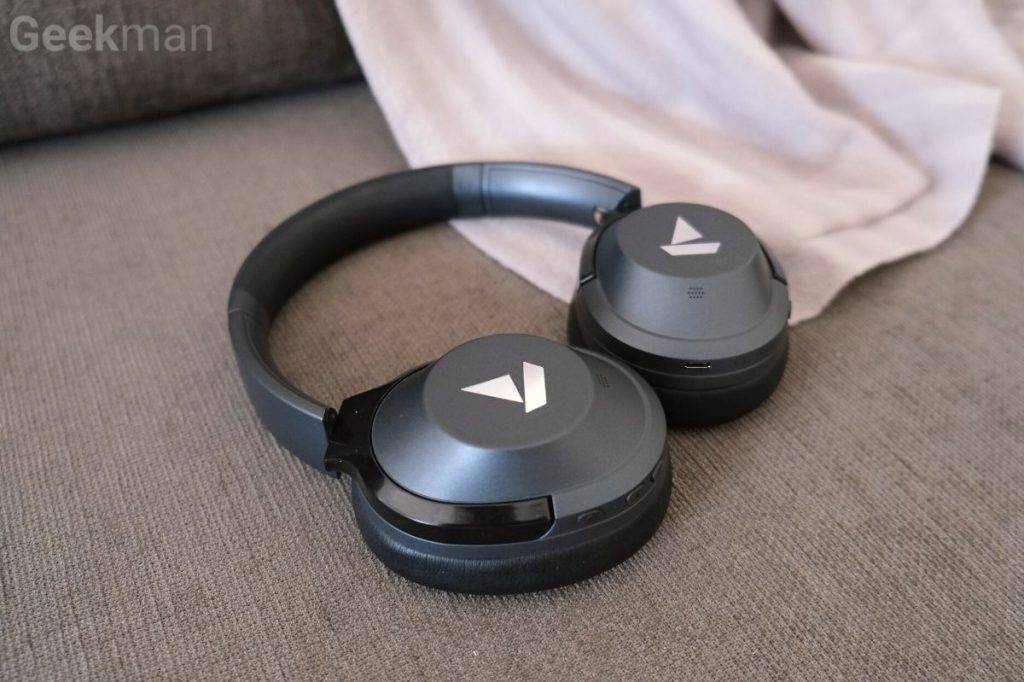 I personally have tested numerous headphones in the same price segment and I would say, it has one of the best build quality in this segment. The headphone has a design that closely resembles the Sony WH-1000 and Boat's Nirvanaa 1007 that Boat had released a little while ago but failed to gain any popularity.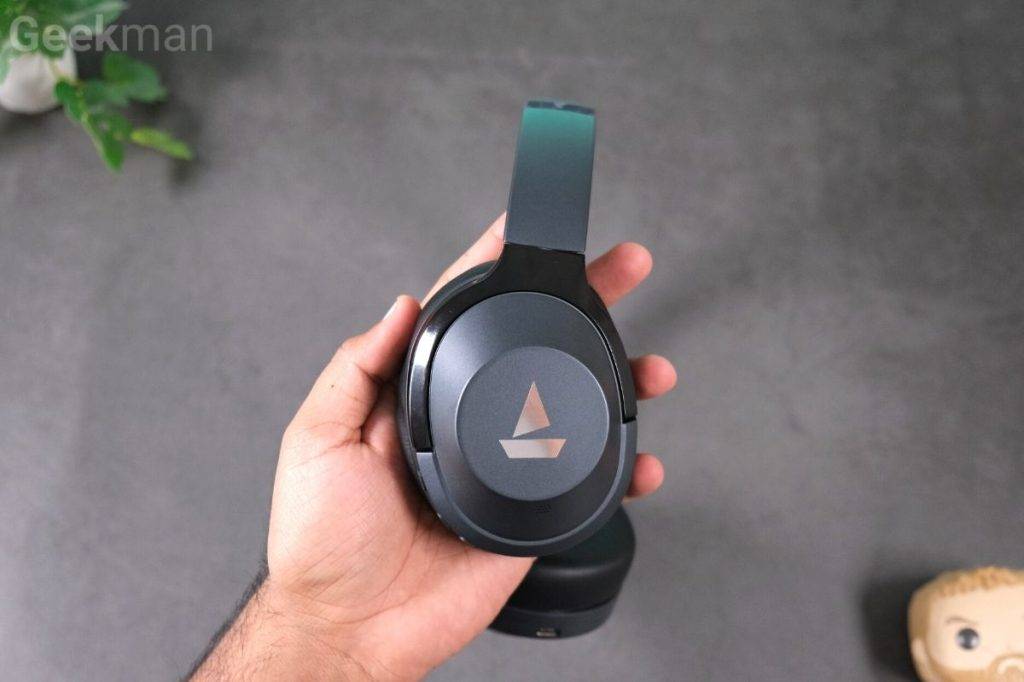 Keeping the build & design aside, the Boat Nirvanaa 751 ANC are easily foldable allowing you the flexibility of carrying them wherever needed. Even the earcups can be swirled to 90-degree which I know most audio professionals would love.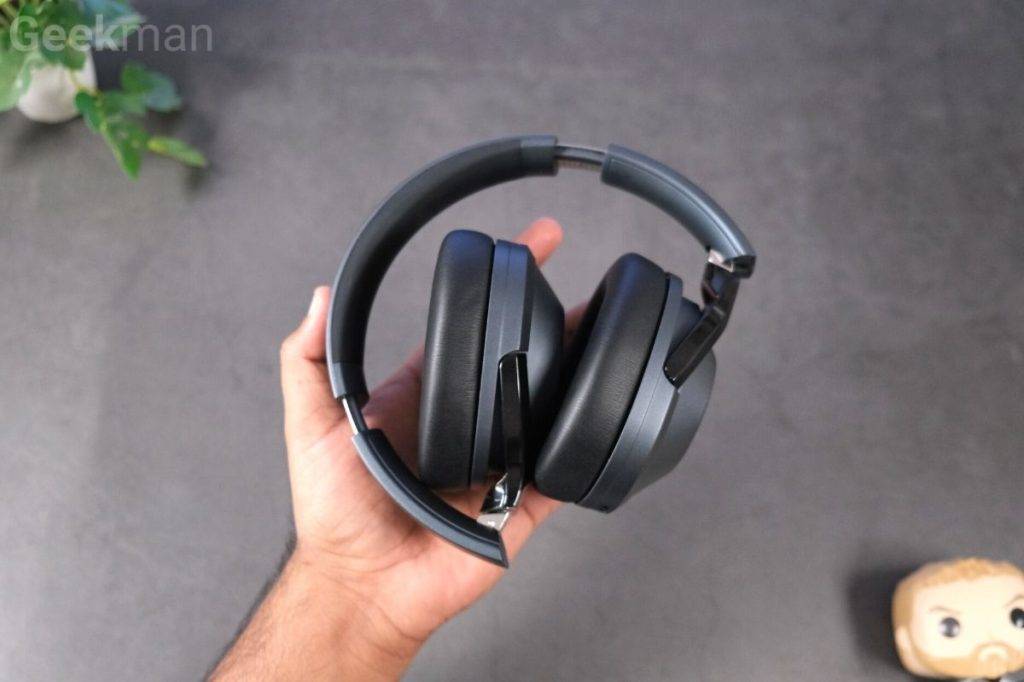 Comfort
Coming on to the comfort, which is another segment that Boat Nirvanaa 751 ANC managed to win my heart. These headphones are pretty lightweight and weigh close to 270 grams which makes them very comfortable to wear.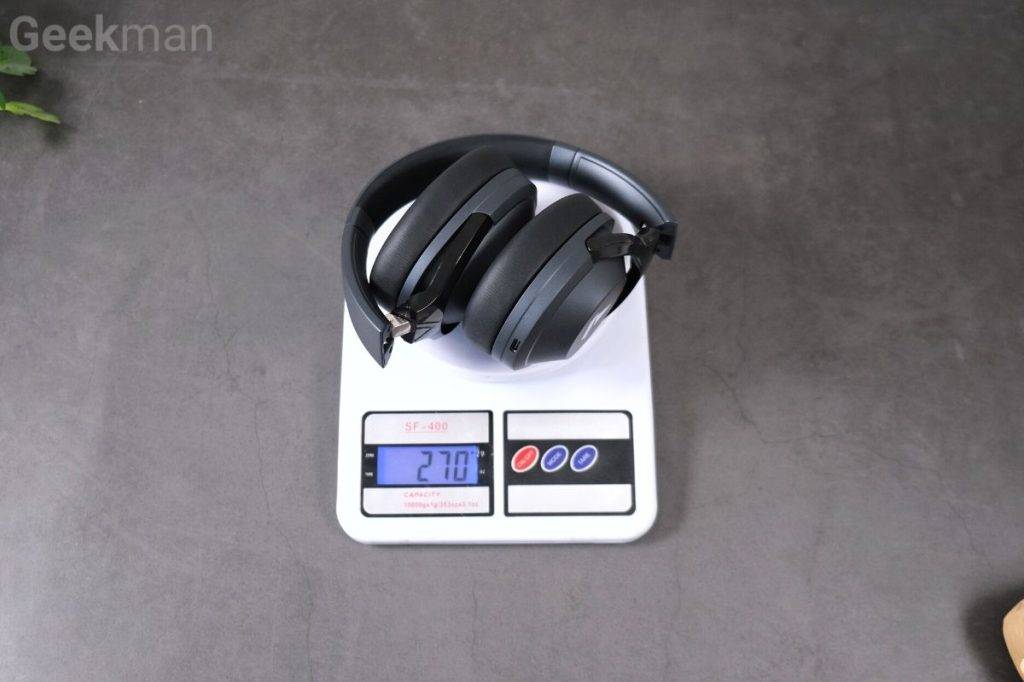 I used these for several hours and I can assure you that comfort will not be a problem that you would complain about. Another reason behind the comfort is its soft cushioning. Both the cups are very big in size with huge cushioning around them which will easily cover up your whole ear and eliminate any chances of pressure on your ears. Even the headband is expandable to your preference and has good cushioning beneath it that gives good support to your head.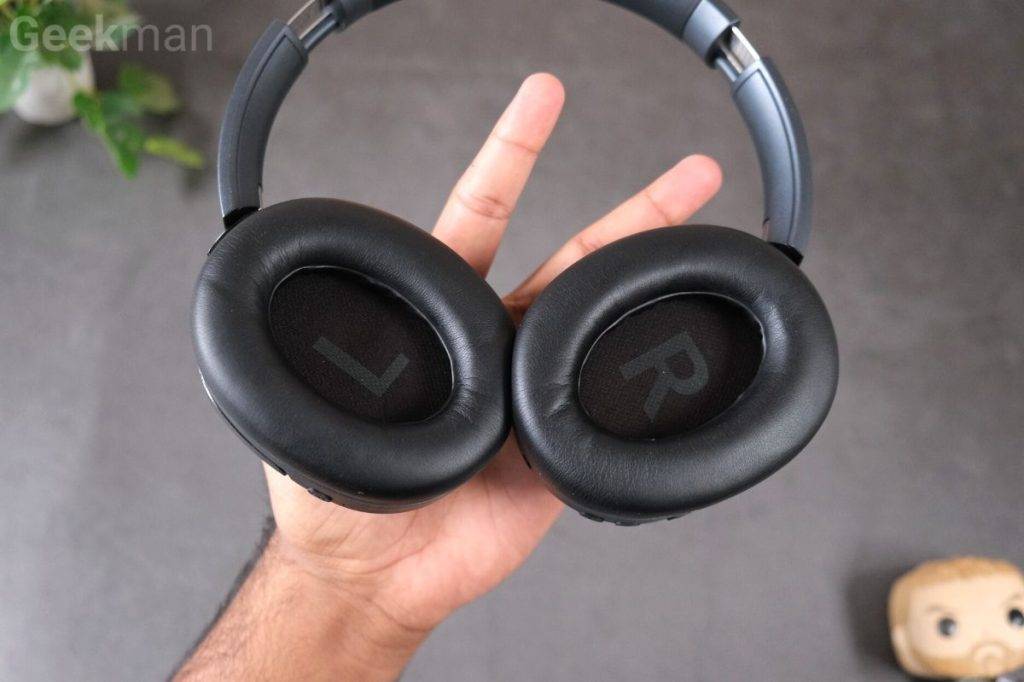 Since we are talking about comfort, let's not miss the controls you will be getting with these as they are somewhat related to it. The right earcup has an Aux port along with 3 multitasking buttons i. e. one Power button, and two Volume up & down buttons. The power button can also be used to respond to calls, and access voice assistant meanwhile the volume buttons on long-press can be used to change the tracks.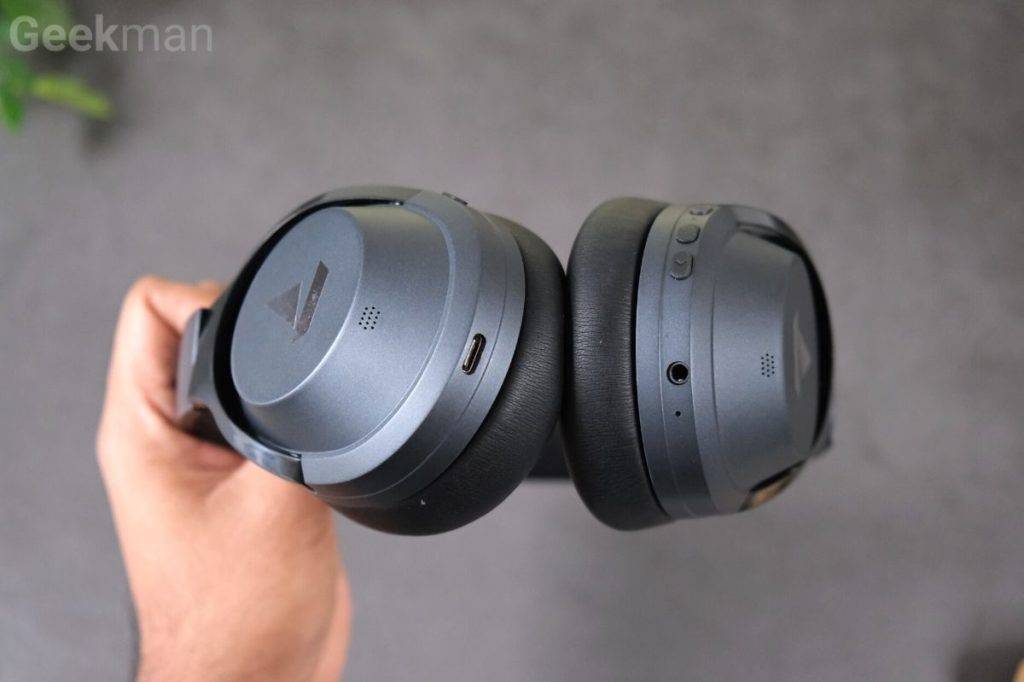 The left earcup has our favourite, USB Type-C port for charging your headphone and an ANC on & off button with a small LED indicator. All the buttons are very well placed and are very easy to access.
ANC, Battery And Microphone
Now coming on to the features, one of the reasons most of you will be thinking to get the Boat Nirvanaa 751 is the Hybrid ANC. Since there is no app support for the headphone, you need to switch to ANC or the Ambient mode using the dedicated button placed on the left earcup.
Boat says that with the ANC on, these headphones can remove sounds up to 33 dB but if I speak my mind, the ANC is average at its best. Yes, the ANC does work and presents decent results too, but when compared to the other ANC offering headphones under the price bracket of Rs. 10,000 then this surely has a lot to improve.
The results might be good enough for some, but if you are a frequent flight traveller and is looking for a headphone that actually blocks the engine or other unnecessary sound then this might not be the best choice for you.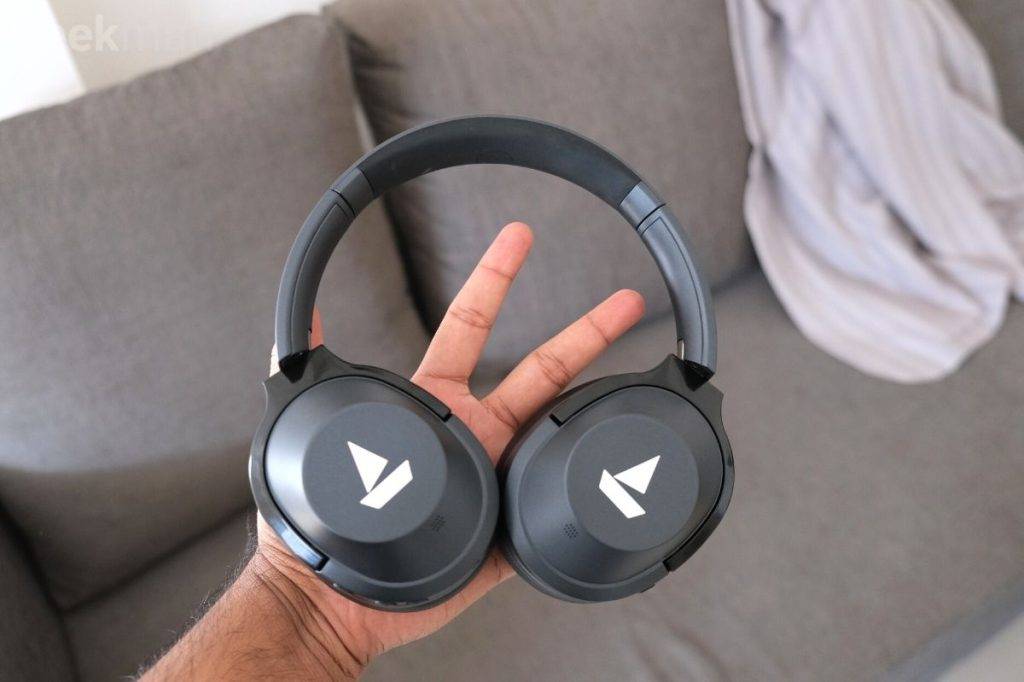 Now moving on to the battery, Boat promises that the headphone can last for up to 65 hours of playback time with the ANC mode turned off and 54 hours with the ANC turned on.
Talking about the on-ground reality, these headphones can easily last for up to 40 hours with the ANC turned off which is far low from what the company promises but is good when compared to the other headphones in the same price segment.
The Boat Nirvanaa 751 ANC also come with a built-in microphone that allows you to take on calls and meetings directly from your headphones. I found the microphone's quality pretty decent and pretty much similar to the other headphones in the segment.
One more thing to mention is that these headphone comes with Bluetooth 5.0 support and easily pairs up with your Bluetooth supporting devices and manage to maintain a good and strong connection with your devices.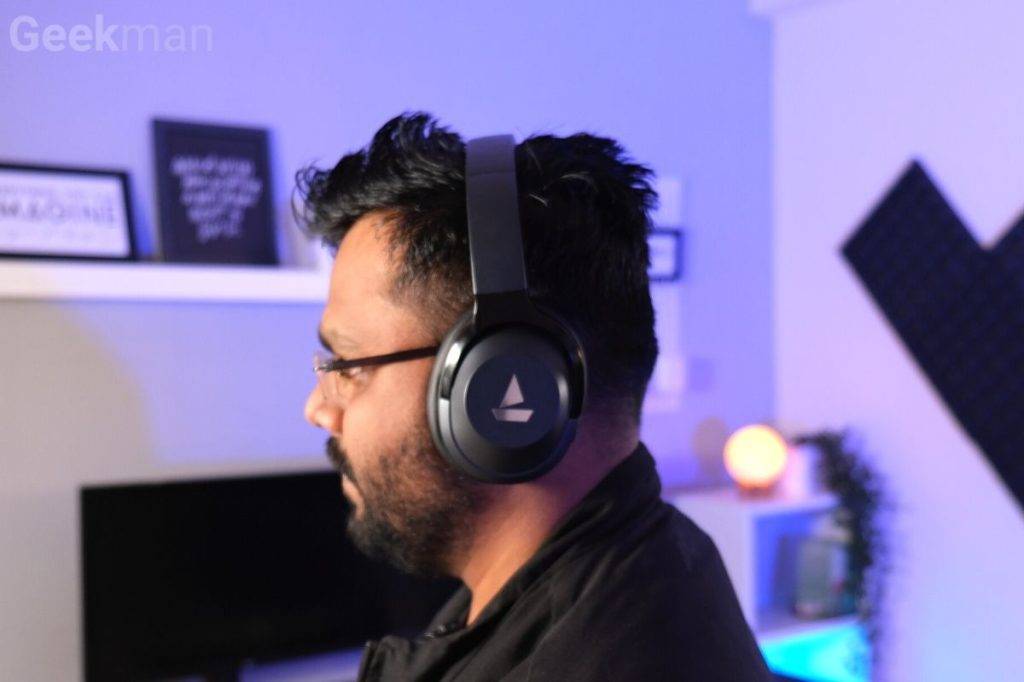 Audio Quality
Finally coming to the most important part, the audio quality. Well, honestly speaking, I was very much impressed with the headphone, especially for their good build and comfort but when I tested the audio quality, it was a huge disappointment.
The Boat Nirvanaa 751 ANC is packed with huge 40 mm drivers which I personally think is enough to offer a good quality of sound with the right amount of volume, but I don't know there is something wrong with drivers or in their overall tuning, the output was not promising at all.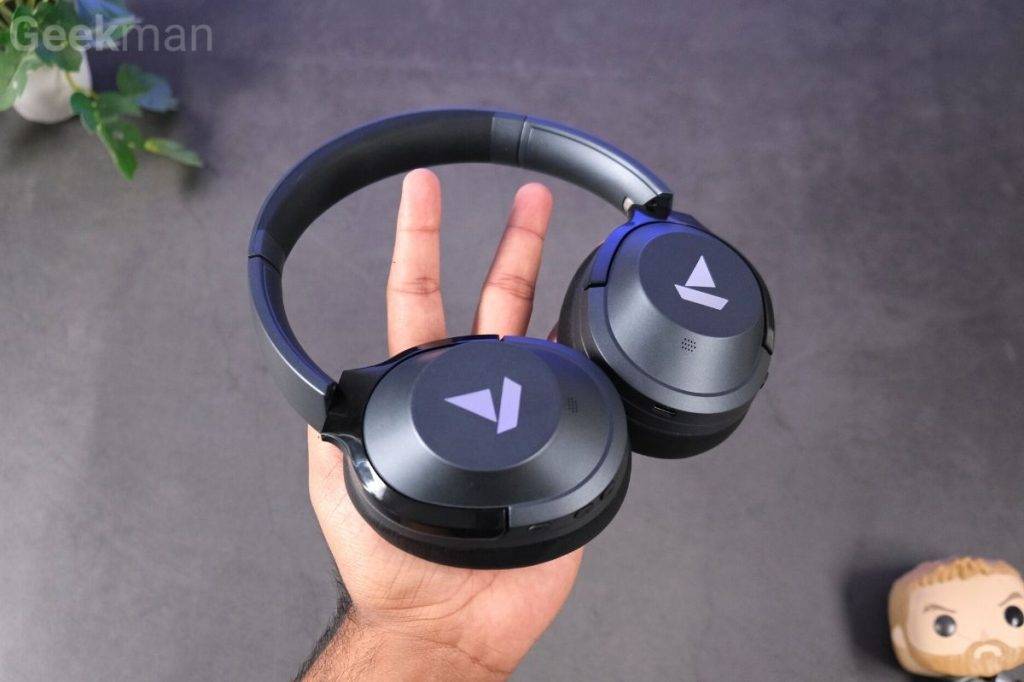 Talking about my experience, I felt the audio was not that powerful and sounded low and flat. Also, the bass sounds a little bit boosted like most of the other boat headphones which most audio lovers like me would probably not prefer.
Yes, the bass response may sound a little enjoyable at first but soon you will realize that it lacks depth in it meanwhile the vocals & treble seem flat and misses out on details which kills all the fun. The worst part is that even at 70% volume, you can feel some audio distortion which I think is a total turn-off for me. Overall, I don't have anything in the audio quality of Boat Nirvanaa 751 ANC headphones to boast about.
Verdict
Now coming on to some final words, is it worth spending your money over it?
Well, Boat has done a good job with the build quality and I totally loved it. The comfort is also another strong part and makes it usable for long hours. Even the ANC and the battery is decent but when it comes to the audio quality, you will have to see a major compromise here which would be the only reason I would suggest you not go with it. But still, if you are a Boat fan and can compromise with the audio quality, don't look back.
If you are looking for headphones under 5000 Rs with good audio quality, I would suggest going with some good wired headphones that cost half of the price like the JBL 450 & Sony 250. If you don't want the hassles of the wire and want a wireless one then you can check out the Sennheiser 350BT, JBL Tune 760NC ANC, or the JBL Tune 750BT ANC. If a headphone with good ANC is your priority, then go with Sony WH-CH710N which is absolutely the best choice. And finally, if you can manage without the ANC, then you also have some good options like the Sony WH-CH510 or the JBL T460BT which will surely not disappoint you.
Yes, some of these options may sound a bit expensive right now, but believe me, you will surely appreciate them in the long run.
Finally, with these words, I would like to put down my pen or my keyboard for that matter, XD. If you have any suggestions or questions, feel free to drop them down in the comments section and I would try to reply to you ASAP.
Thanks for your time!
Boat Nirvanaa 751 ANC Hindi Review
Also Read: