A great way to kill boredom is to play online games; a website dedicated to playing online games is even better. The best part is there's no need to go through the hassle of downloading games. There are loads of websites dishing out this gaming, but Poki might be the best. This place is a real winner, serving up over a thousand free games.
There's a whole genre of choices! You'll experience action-packed escapades, brain-teasing puzzles, and intense first-person shooters. With thousands of games, the good one might take some time. So, to make it easier, we've put together 10 of the best Poki games in 2023.
These are the Best Free to play Poki Games that you should try
---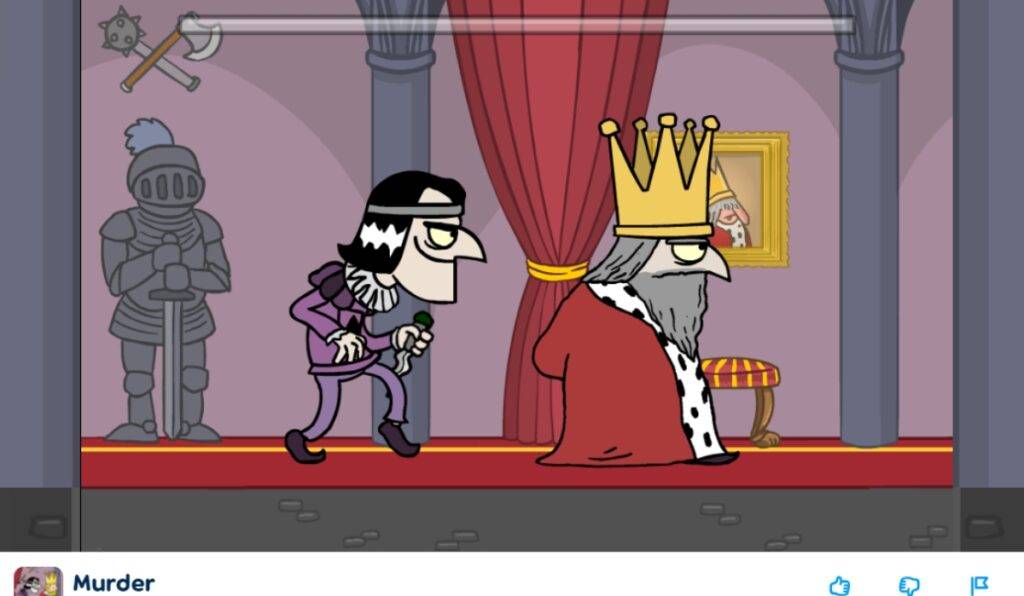 Despite the name murder, This game is far from horror. "Murder," the killer creation from Studio Seufz, is a fun assassination. In this game, you slip into the shoes of an assassin on a mission – you have to take out the king without him catching on. Once you succeed, the action doesn't stop.
Next, The assassin becomes the king, and now the new royal has to dodge assassination attempts from a wild mix of characters. This game serves up a variety of wickedly cool endings based on which character finally takes you out. The loop of story-style gameplay makes it one of the best Poki games.
---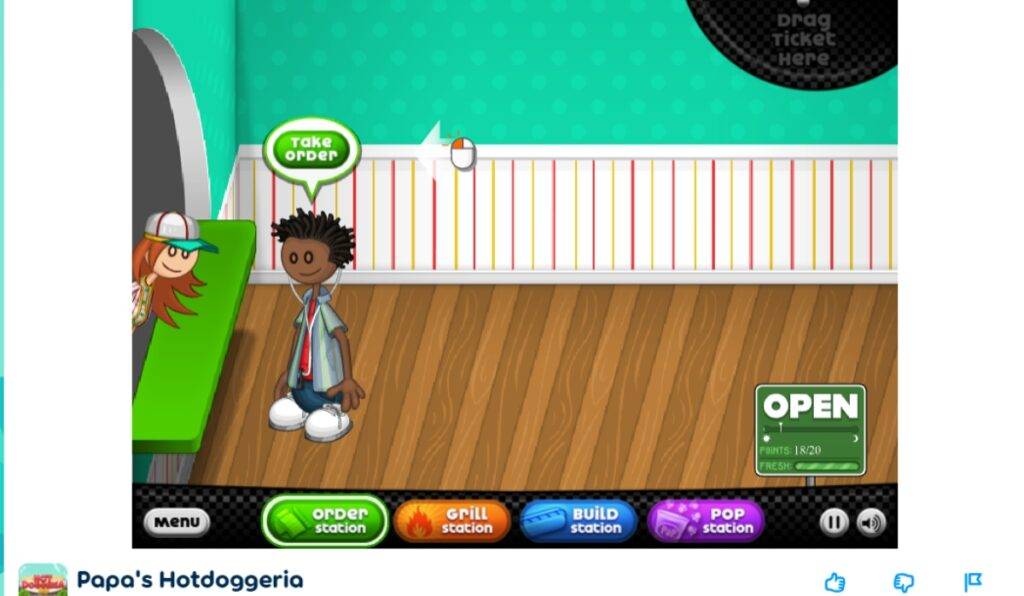 The games from the Papa Louie series really take the cake when it comes to restaurant management fun. They've pulled in quite the crowd – these games are popular and have hooked a massive audience. The Papa Louie franchise whisks players away to the world of restaurants, throwing all sorts of challenges their way.
You're on the scenic Calypso island, with characters like Alberto or Penny working their tails off to serve up mouthwatering sundaes for customers. These Papa's games are like the ultimate time-suck in the best way possible. The stories within these games are like a whole adventure, and the thrill of managing different types of restaurants is an absolute blast.
---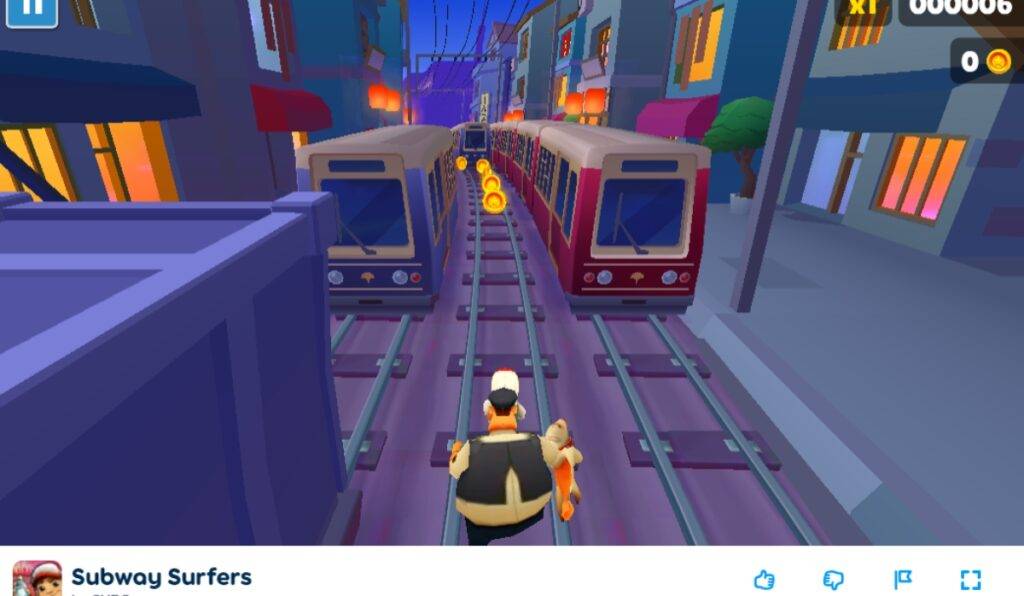 Every mobile gamer has played Subway Surfer once in their lifetime. You can dive into the action on Poki's web version, and it's just as much of a blast as the mobile edition. You're in an endless running frenzy, dodging obstacles left and right and tackling challenges head-on.
As you spray paint on a train, a grumpy inspector and his trusty dog chase you down the train tracks. There's a whole crew of characters and power-ups to spice things up and keep you on your toes. If you're into a challenge that's going to test your gaming chops, Subway Surfers is your jam.
---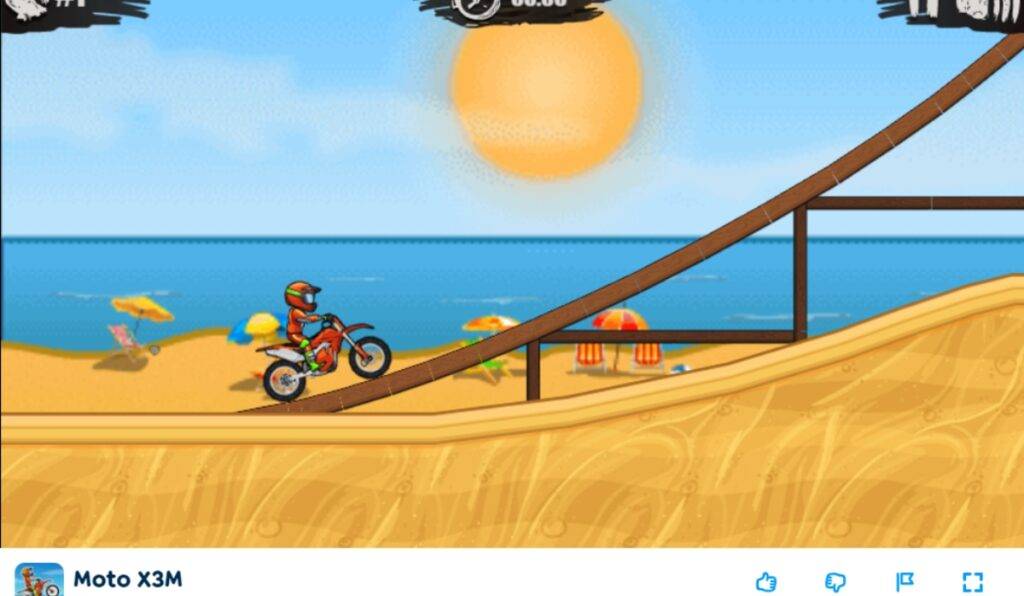 The Moto X3M Bike Race is the best in the racing world over at Poki. This game brings you some seriously top-notch motorcycle racing action with tons of challenges. In the game, you must tackle tons of levels packed with obstacles. With landscapes ranging from desert to snowy terrain, beaches to forests, each spot throws its own unique hurdles at you.
Also, Don't forget to grab those coins as you zip along the tracks. Moreover, there's a whole stash of bikes waiting for you to be unlocked. So, if your reflexes are up for the task of sidestepping obstacles and conquering those intense tracks, you've got to dive into the Moto X3M Bike Race. If you are into Moto bikes, then this is the best Poki game for you.
---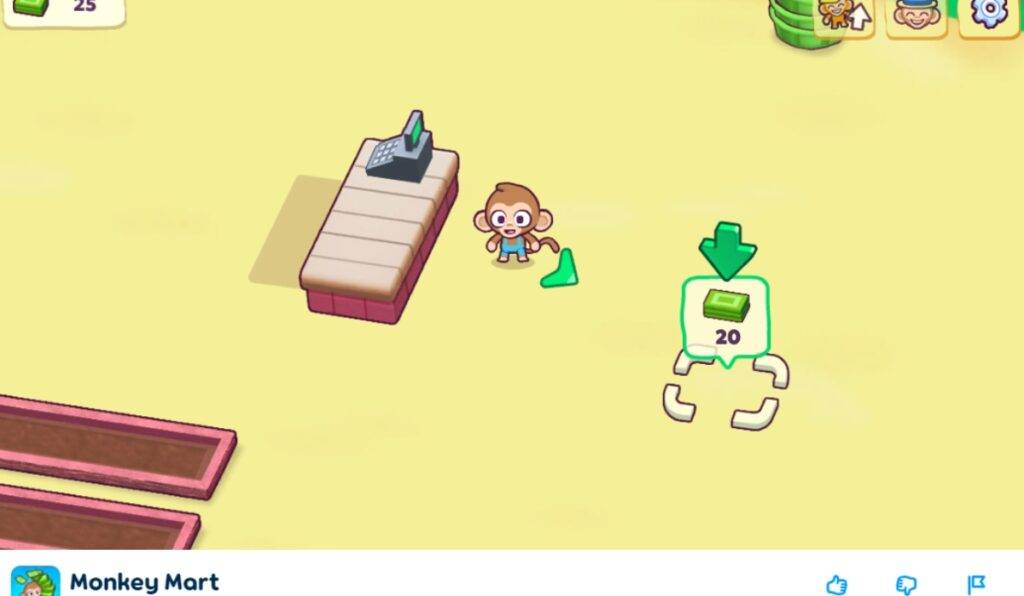 Monkey Mart is an engaging game centered around a monkey who starts a supermarket. As the player, you take on the role of this monkey. Your tasks include planting fruits, reaping the harvest, and hustling from station to station to stock the shelves.
At first, it's simple, but later, the game takes you on a journey of increasing complexity. You'll find yourself juggling more products and dealing with mischievous customers who mess up the displays. So, if you want to experience tackling the hustle and bustle of the supermarket world, Monkey Mart is ready to whisk you away on a fun-filled journey.
---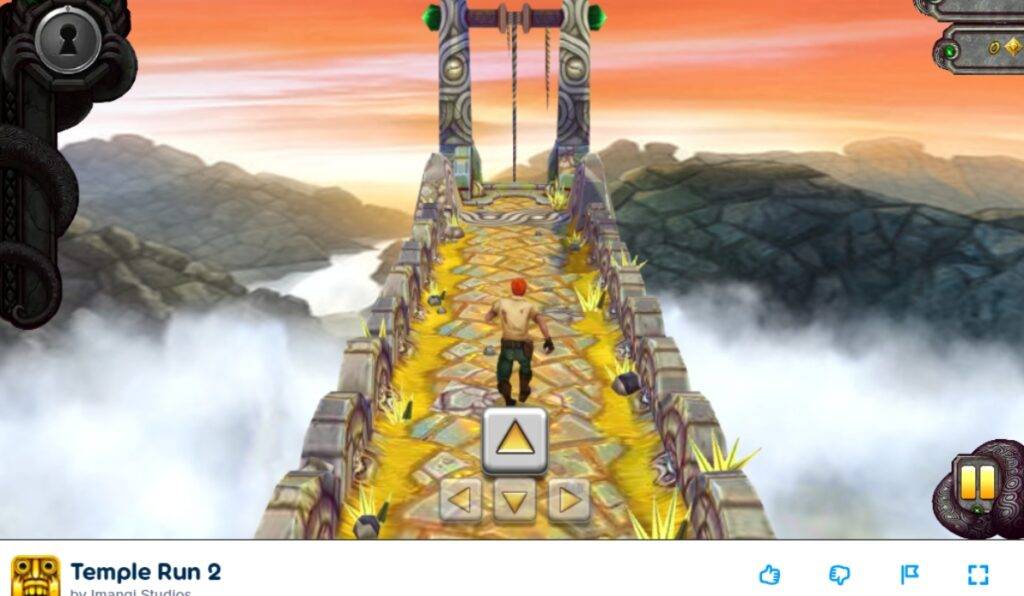 Temple Run 2 is a total legend and needs zero intros. Since its launch, this classic has been an absolute blast. Just like Subway Surfers, it's all about that endless running thrill. In Temple Run 2, you're on a mission to outrun your enemy while dodging all sorts of obstacles in your path.
This game keeps you on your toes with various paths and a slew of obstacles to keep things fresh. While the game has many obstacles, the different types of paths make up for the endless course. The main objective is to achieve new high scores, which is both challenging and enjoyable.
---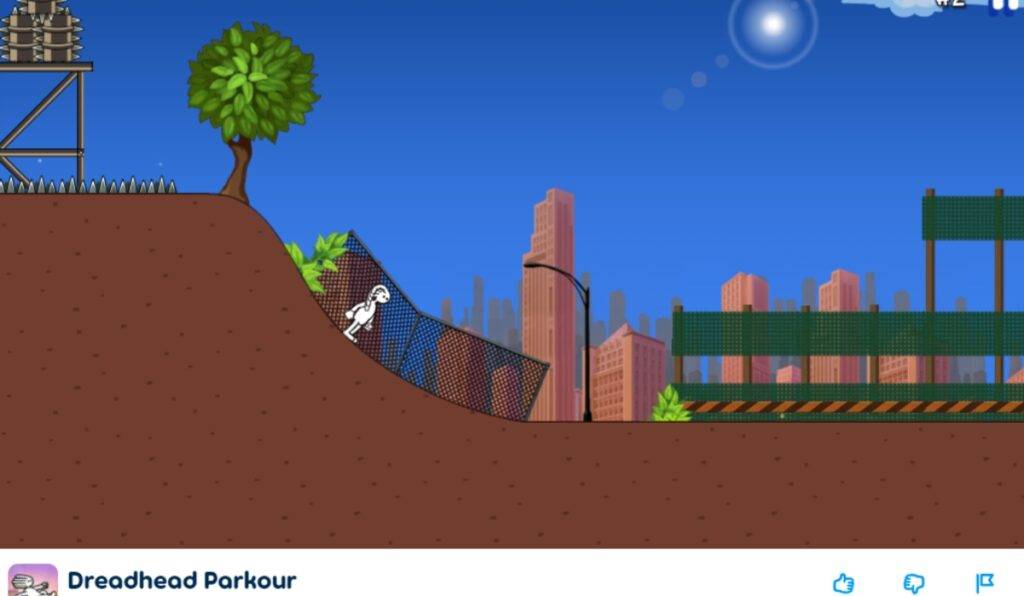 Moving on to our best Poki games list, we have Dreadhead Parkour. The game is all about channeling your inner acrobat. You need to complete levels by overcoming a series of obstacles. The levels are loaded with all sorts of traps and obstacles: bombs, spikes, crazy jumps, etc. As you progress through a level, you can collect coins. You can use those coins to unlock fresh skins and improve your score on every level.
---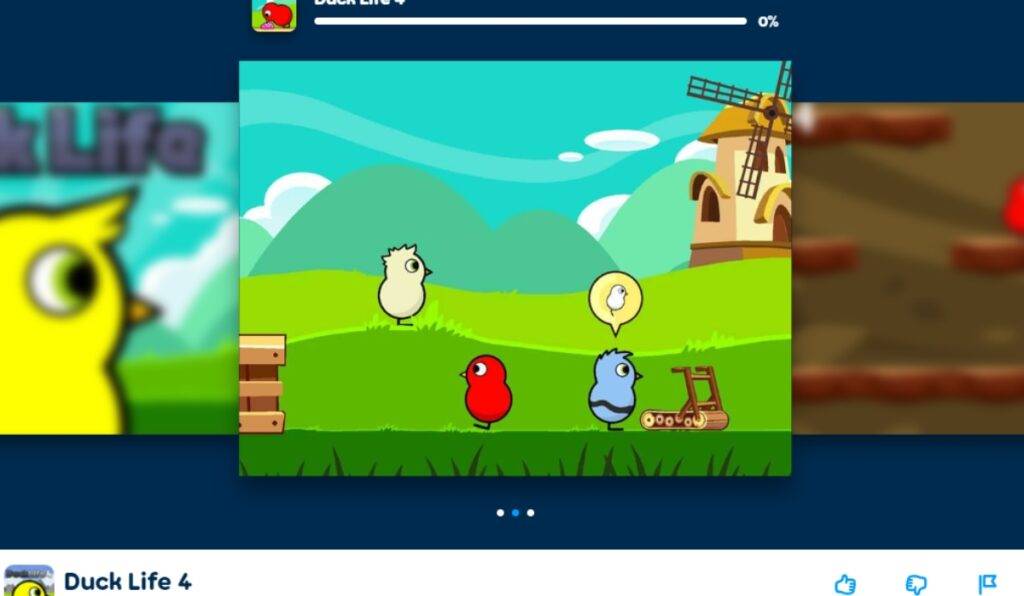 Duck Life 4 is a game that's all about ducks stepping up their game to become the champions. The game's core revolves around ducks that undergo rigorous training to become the strongest contenders. You face various challenges throughout the journey, and the best-trained duck strives to adapt and survive.
The game's highlight lies in the concluding races, where players' ducks compete against others to advance to the next stage. It also offers a diverse assortment of ducks with engaging designs. In summary, it's a highly enjoyable game with commendable graphics.
---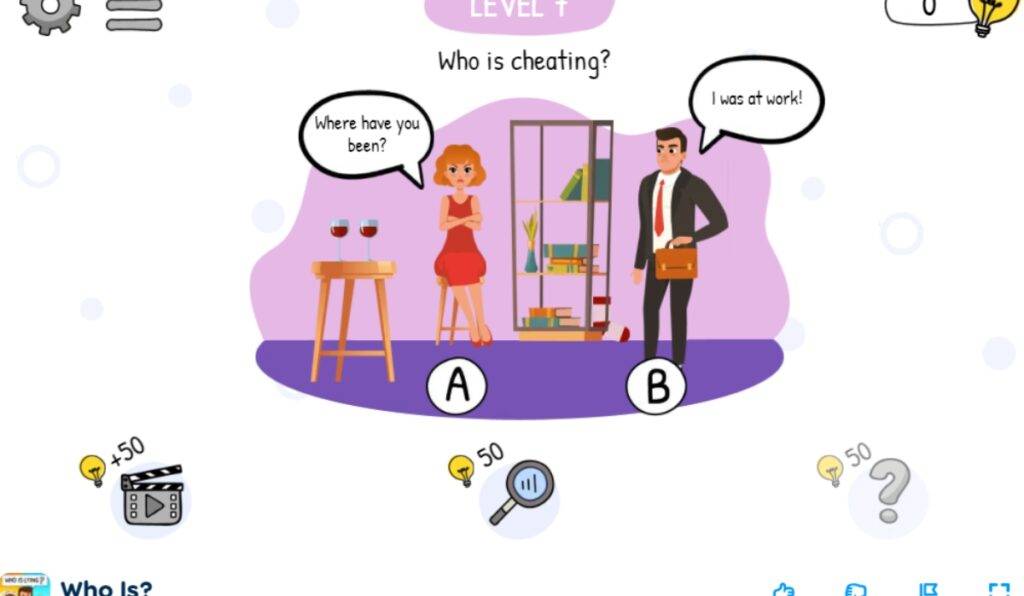 This might be your best Poki game if you are into puzzle games. "Who is Lying" is a puzzle game that challenges players to unravel lies through creative solutions. With multiple levels, each presenting a unique and engaging puzzle, the game offers a mix of difficulties.
Overcoming more challenging levels brings an added sense of accomplishment. The game injects humor into the mix, with some puzzles taking a light-hearted approach. Whether you're seeking a casual gaming option or a mental workout, "Who is Lying" caters to both, making it a great choice for a wide range of players.
---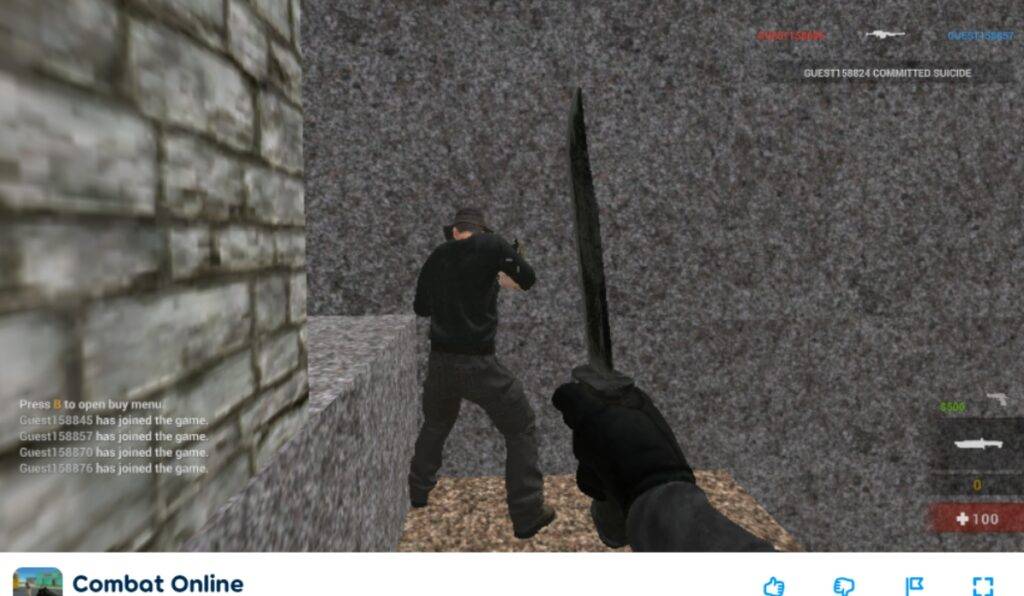 Combat Online is a first-person multiplayer shooter brought to life by NadGames. This game boasts some great visuals, standing out as one of the more appealing Poki game options. In this multiplayer game, you dive into various modes like Capture the Flag (CTF), Free-for-All (FFA), and Team Battle.
You can battle it out with players from all corners of the globe, selecting arenas that suit your fancy. And if that's not enough, you can even craft your battleground using the map editor. Overall, combat online is one of the Best Free to Play Poki games, and It's a battlefield you won't want to miss!
---
FAQ: Best Free to play Poki Games
Poki is one of the most popular sites with free online games where children can choose what kind of games they want to play from the different categories that their friends have. One of the essential things that Poki.com has is that players can access games from their mobile, tablet, or even computer, and in this way, each player can continue their mission regardless of the device they use.
Yes, Poki games are safe to play. They undergo manual checks by the site's management team to ensure their safety. Additionally, Poki has obtained a security certificate (SSL), which ensures a secure connection between users and the website, making it one of the safest platforms for online gaming.
Playing Poki games online is easy. Just visit the website, choose a game, and follow any prompts to install the necessary plugins. Once the game loads, dive into the gameplay using the provided instructions or controls. Each game offers a unique and enjoyable experience.
---
Also Read: