If you looking good quality in-ear headphones with a microphone under 1000 Rs, there are lots options available in Indian market. Right from Sennheiser to JBL and Philips. But today I will familiarize you with another best option ' 1More Piston Fit'. 1More is a California based company that has recently entered the Indian market with a range of headphones. And Piston fit is one of best budget-friendly Headphones pair from the '1More brand'. Let's look, it worthy or not.
1More Piston Fit Unboxing
The 1More Piston fit comes with fairly simple white box. In the box, a company has packed a pair of Piston Fit earphones, 3 pairs of differently sized ear-tips, user manual and warranty card. More info, please check my 1More Piston Fit Unboxing & Review video.
1More Piston Fit Specification
Made of Precision Metal
Frequency Range: 20-20,000 Hz
Color: Space Gray / Silver / Rose Gold / Blue
Microphone with single button remote
Impedance: 32Ω
Design & Build
The Piston fit comes with a fairly simple design but definitely, it takes some time to accept. The main chambers of these headphones are built using aluminium with 'CD lining' texture surface. Because of an aluminium body, the headphones are durable and strong. The chambers are rather large but that doesn't have any real effect on comfort. These 1More headphones are very lightweight, only 14g weight.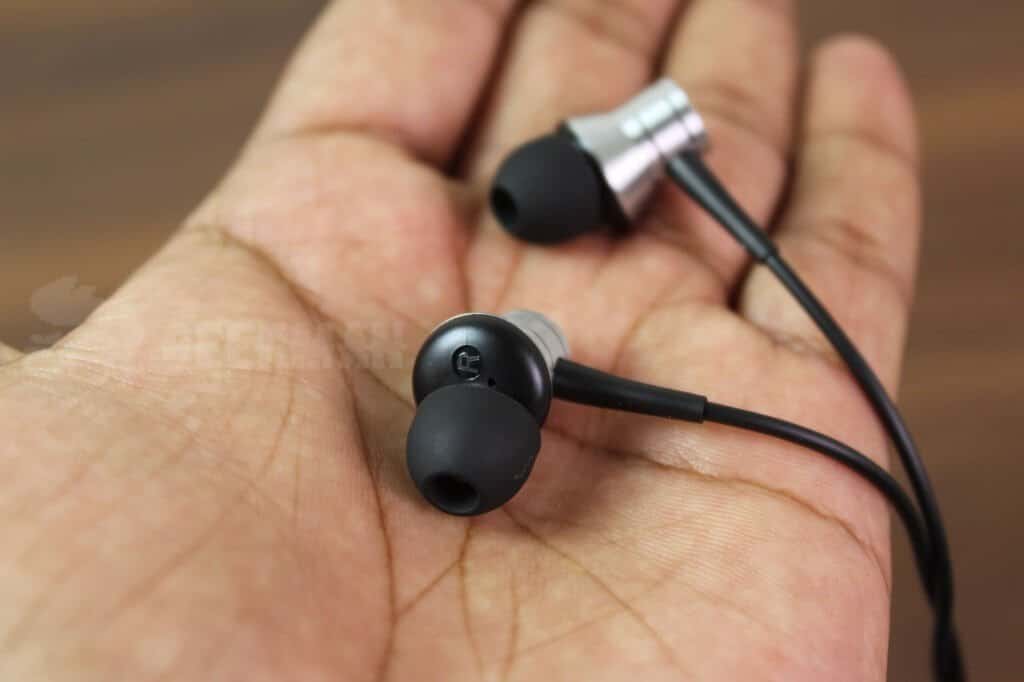 Overall, the colour combination of these headphones is also good. Here, I choose a silver colour variant for review because I love it. If you don't like silver colour, then don't worry. You can also have a pair of Black, Rose Gold, or Blue rims.
The cord is 1.25 meters in length and made of Kevlar fibre and has a TPE coating which makes it soft to the touch and reduces microphonics. It has a rubbery-texture, somewhat like a matte finish. The cable is not tangle-free, but Ok we can adjust. We also get a Single button and a Microphone on it. You can control audio play/pause as well as answers calls using a single button. And of course, you can open/close google voice search. The microphone quality is really good, you definitely check your singing skill with it.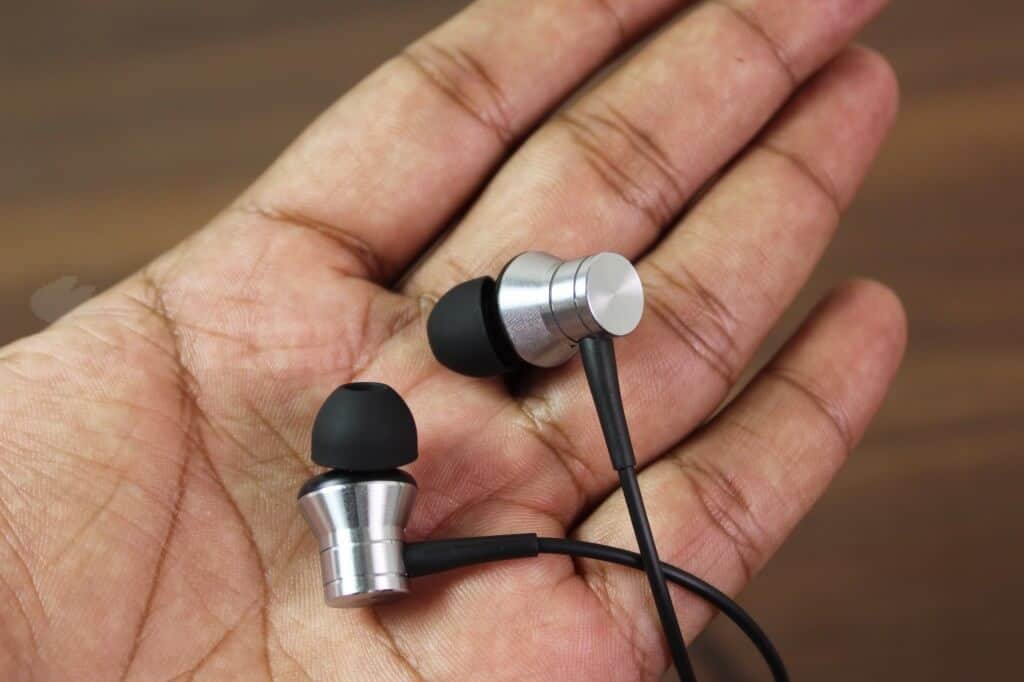 When coming to comfort, these 1More headphones don't disappoint you. It comes with 45-degree bevel angle design and soft silicone ear tips. I found these headphones are very comfortable and you can easily listen to your favourite song for a long time. You can also use the extra ear caps that are included in the box for a more comfortable fit depending on your ear size.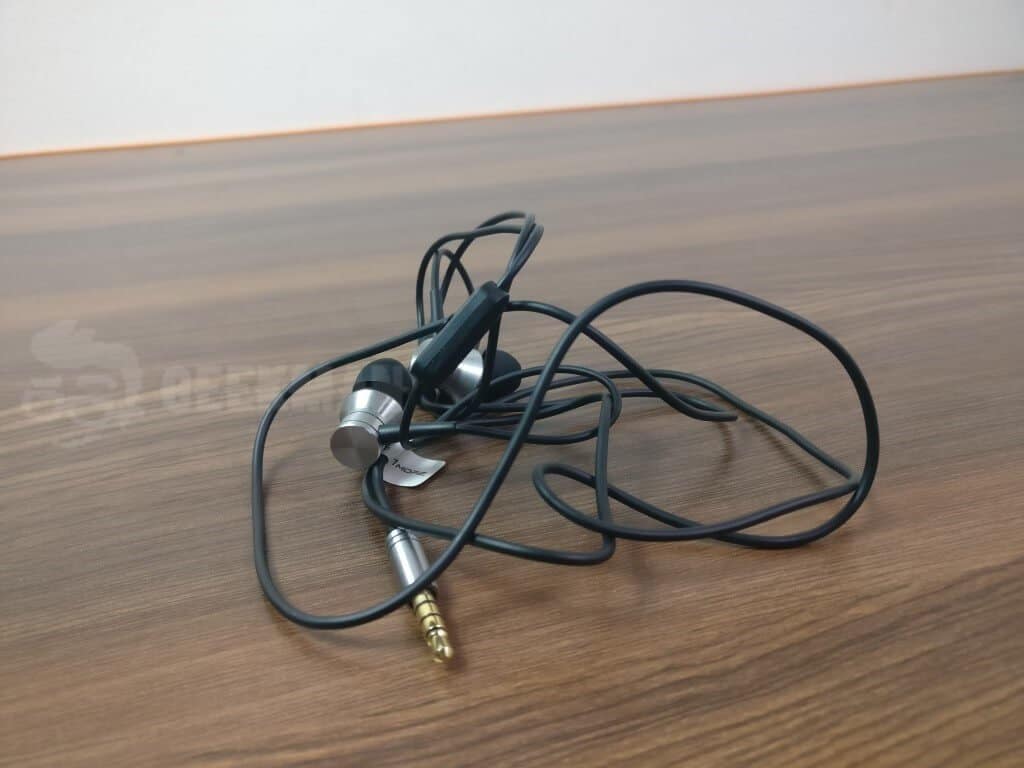 Performance
Finally, let's talk about sound quality. The 1More is the original manufacturer for Xiaomi headphones, so the quality is same. I tested the 1More Piston by listening to music on different devices, including the OnePlus 3t, Lenovo laptop, and iPhone 6. It does a good job in offering a balanced sound. The best part, it offers a wide range that lets you enjoy all types of music, even in noisy surroundings.
The 1More Piston fit offering a balanced sound. Overall, the audio output is very clear, that's we need. The treble sound is good, but the bass side is little bit low. It has a good range of Low (Bass), Mid and High is everything decent earphones needs.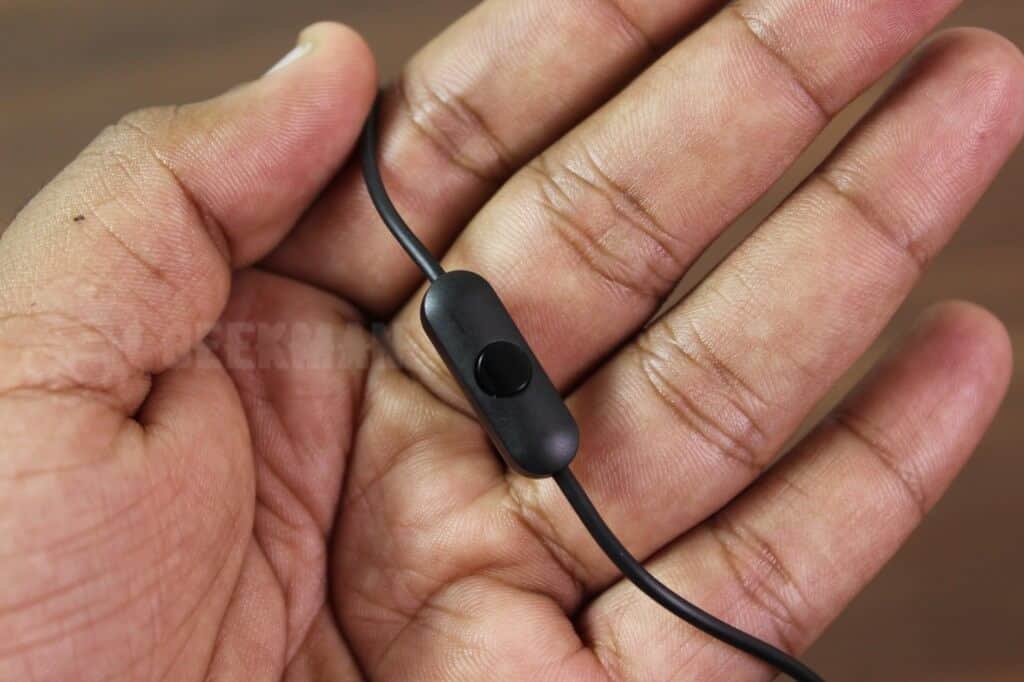 Once again, the interesting part of this 1More headphones is mids and details sound, really good. Overall, the audio experience that is being delivered by these 1More earphones was pretty good. Everything was fine, the only bass is slightly at lower edge. We can't expect much more at this price point.
Final Word
So I know you have a question, should I buy it? so I say for the price, Yes. The 1More Piston is ideal for anyone who listens to a lot of classical or acoustic music. Rock music sounds also decent. If you like heavy bass, then these headphones are not for you. But in the same price range with heavy bass, you can also buy Sennheiser CX 180 and House of Marley Smile Jamaica. Once again, the 1More Piston Fit is among the best headphones under 1000 Rs in terms of design and audio quality. More Info please watch my review video on Youtube.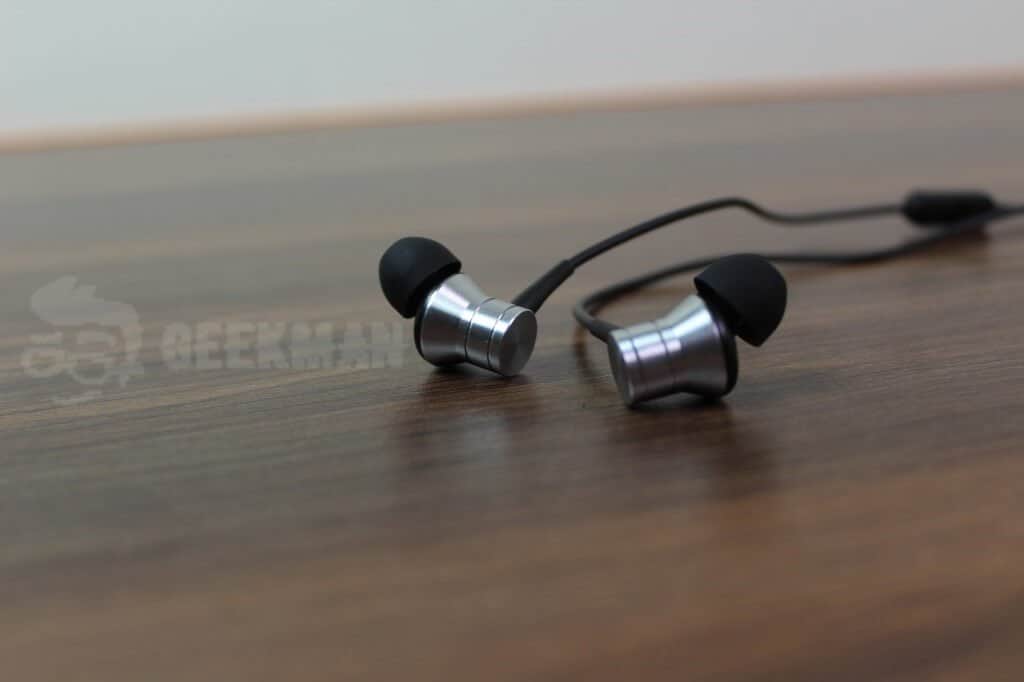 Buy Now