Keeping up with the AI chatbot trend, Microsoft didn't want to be left behind, so they introduced a revamped Microsoft Bing with AI-powered tools. This new Bing model nicknamed the "Prometheus model," also brings a fresh new look to the Edge browser with AI Chat and composing ability.
However, the new Bing AI chatbot is only available on the Microsoft Edge browser. Not everyone wants to use the Edge browser to experience Bing AI. No worries, since Microsoft Bing AI can now be used on all desktop browsers. So if you want to know how to use Microsoft Bing AI Chat in Any Web Browser, fire up a fresh tab on your browser and follow the instruction below.
---
Requirements to access Microsoft Bing AI Chat
Microsoft Account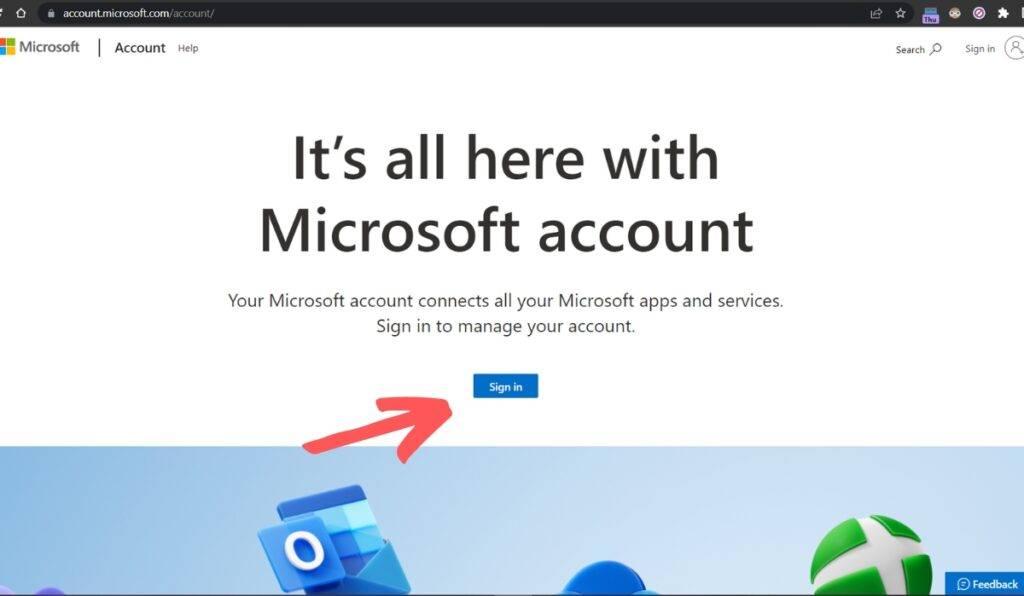 Microsoft Account is required to use the Bing AI Chatbot, which is obvious since it is a Microsoft service. The AI Chatbot is free, and all you need is a Microsoft account. Creating a new account is pretty easy, even if you don't have one. Head over to this page, and create a new account by providing the required details.
Access to Bing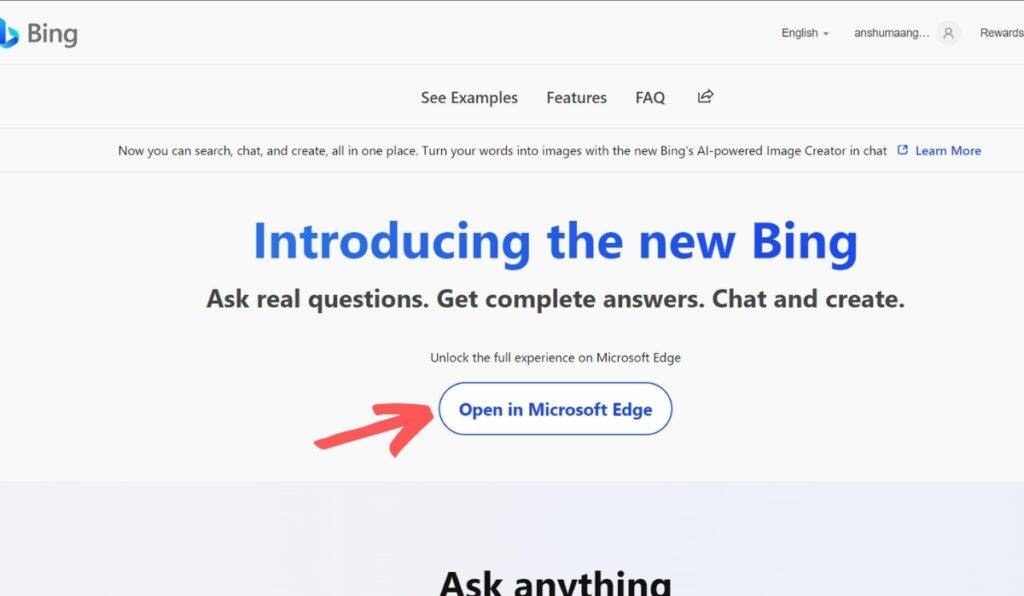 Currently, Bing provides limited access to use its chatbot. Users need to join a waiting list, where they can experience Bing's AI tools once approved. Non-Edge users must follow this method. Once you've made your Microsoft account, you can join the waiting list by visiting this page. Though it is still in a limited preview, Bing will be free to use when released.
Browser extension for Bing AI
Bing AI chatbot can only be accessed through Microsoft Edge, and any attempt to access it with another browser will prompt you to switch to Edge. However, a third-party Chrome and Firefox extension called "Bing for all browsers" can be used to access the Bing AI chatbot without switching to Edge.
---
How to use Bing AI chatbot in different browsers?
First, download the "Bing for all browsers" extension (Chrome and Firefox). Once the extension is added, follow the steps given below.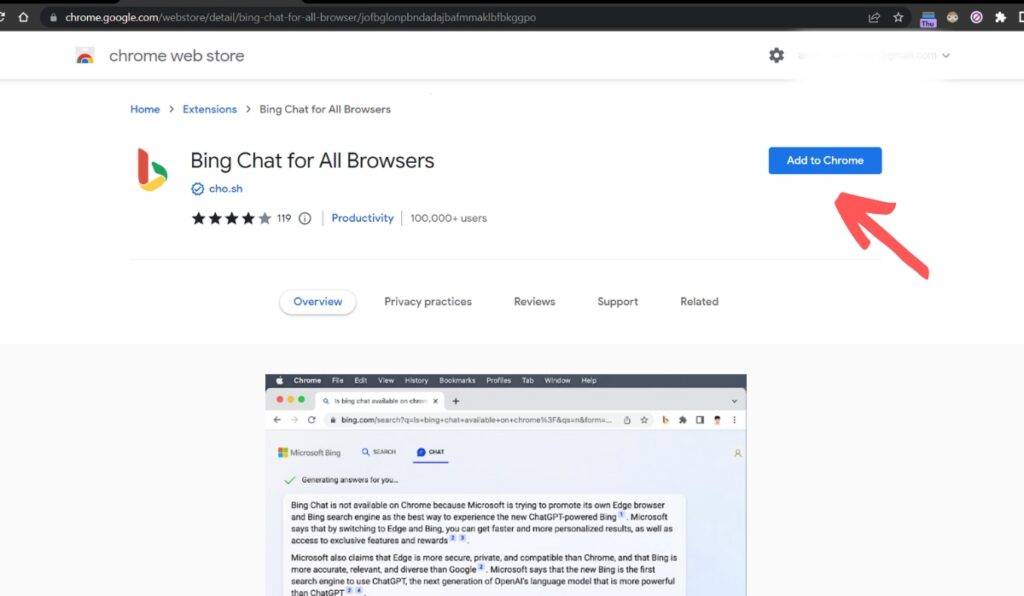 Step 1: In a new tab, open the extension area and press on the Bing Chat.
Step 2: Once the extension loads, press on the Open Bing Chat option.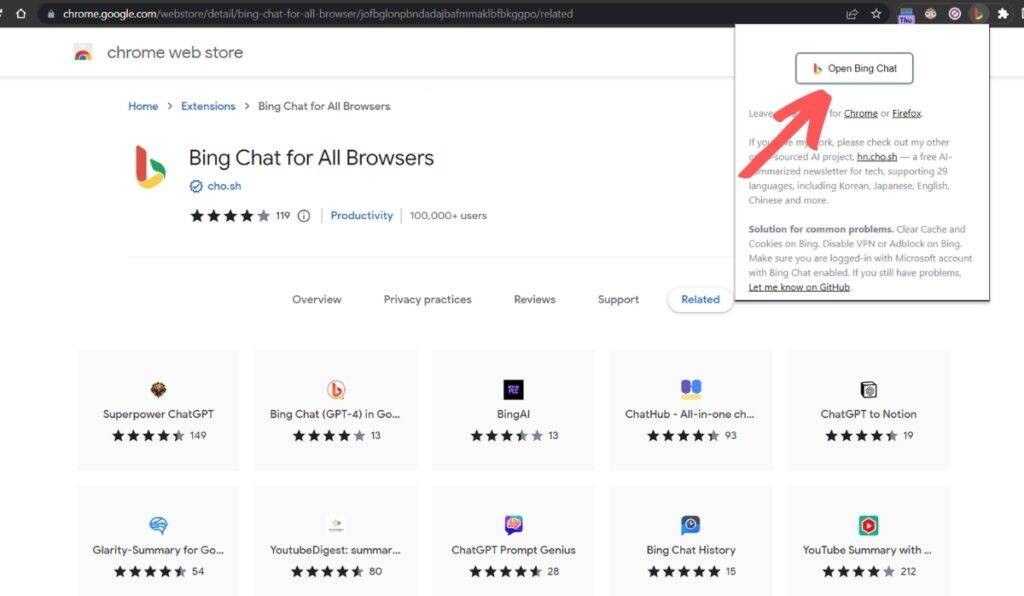 Step 3: You'll land on the Microsft Bing homepage, and If you haven't signed in, you can find the Sign-in option at the top right corner.
Step 4: As mentioned in the requirement segment, you will only get access once you've cleared the waiting list. As mentioned above, that step will require signing up and then waiting for the confirmation mail.
Step 5:  After getting access, follow the steps mentioned above, and you are ready to chat with the Microsoft Bing AI chatbot.
There is no need to worry, however, as the confirmation mail should not take too long to arrive. Once you get access, you can easily bring Bing AI to any browser you want. As a result, it could even be a great alternative to ChatGPT.
---
Also, Read: