Are you looking for a budget-friendly card reader then check out this review of TAG PRO USB 3.0 multi-card reader. If you like to watch review & unboxing video of this card reader, then visit my youtube channel Geekman.
Who is TAG? – TAG (Technology And Gadgets) is a Mumbai (India ) based consumer electronics and lifestyle products distributor and manufacturer company. Their vision is to provide you with the best gadgets with an affordable price tag.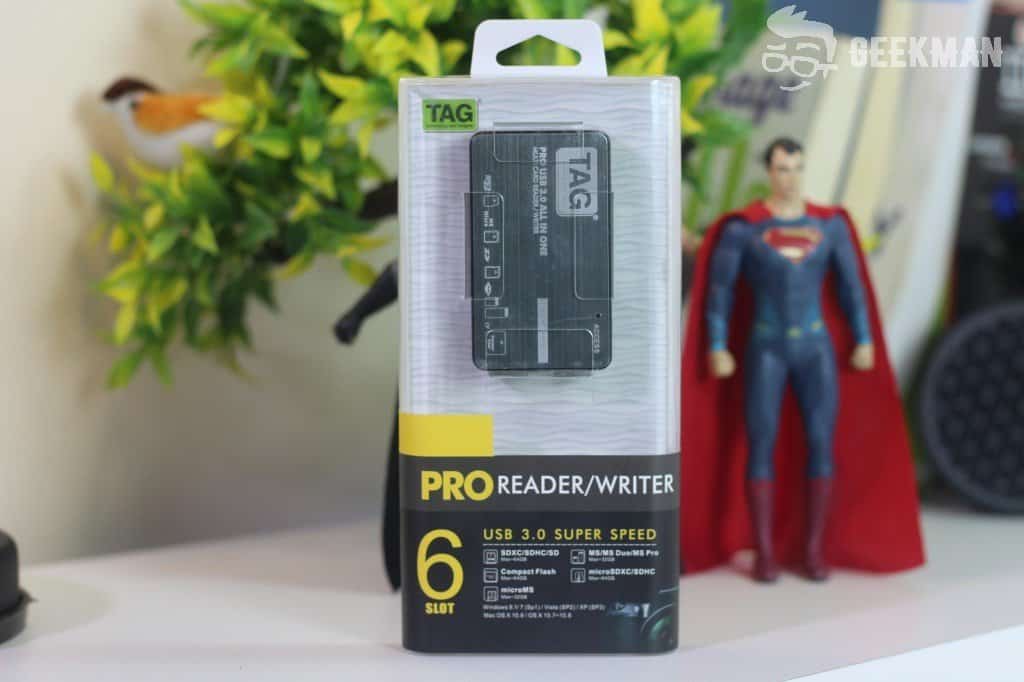 Introduction
In the case of design, the TAG PRO USB 3.0 multi-card reader looks very stylish and compact. The build quality is also good. The top and bottom side of a reader are made of metal and the rest of the part is made of good quality plastic. On the top side, it has TAG branding and LED indicator light. The bright blue LED light is turned on when the reader is connected to the computer. The bottom side is completely empty. There is Micro B USB 3.0 port on the right side, that lets you connect this reader.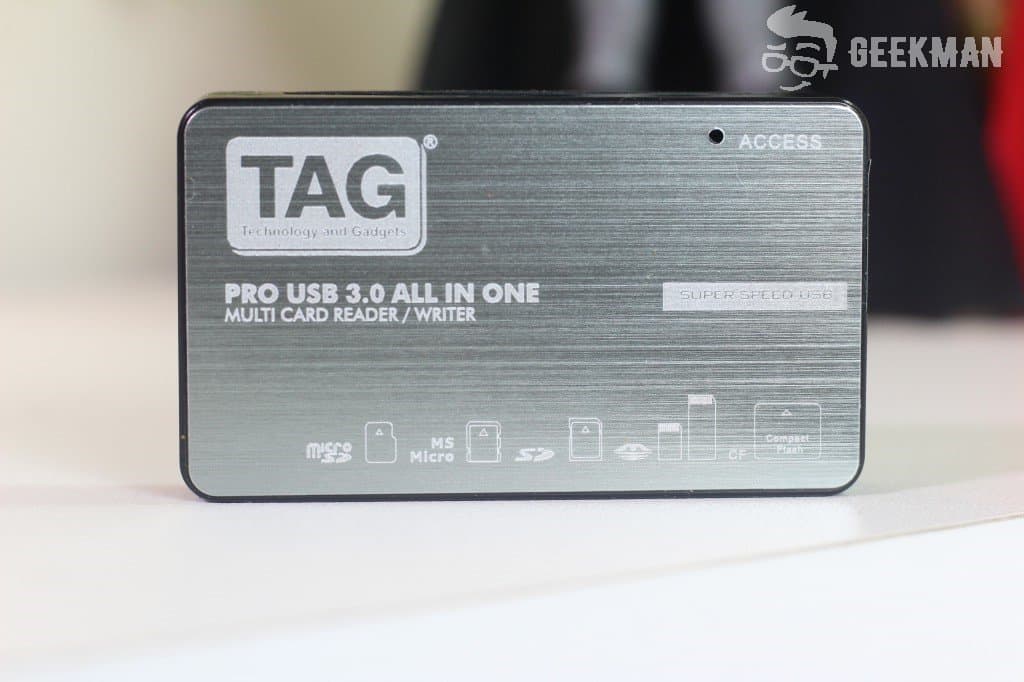 The card reader comes equipped with total of 6 slots, SD, microSD, MS, micro MS, SDHC, and Compact Flash. The complete information about which formats this card reader supports is given below.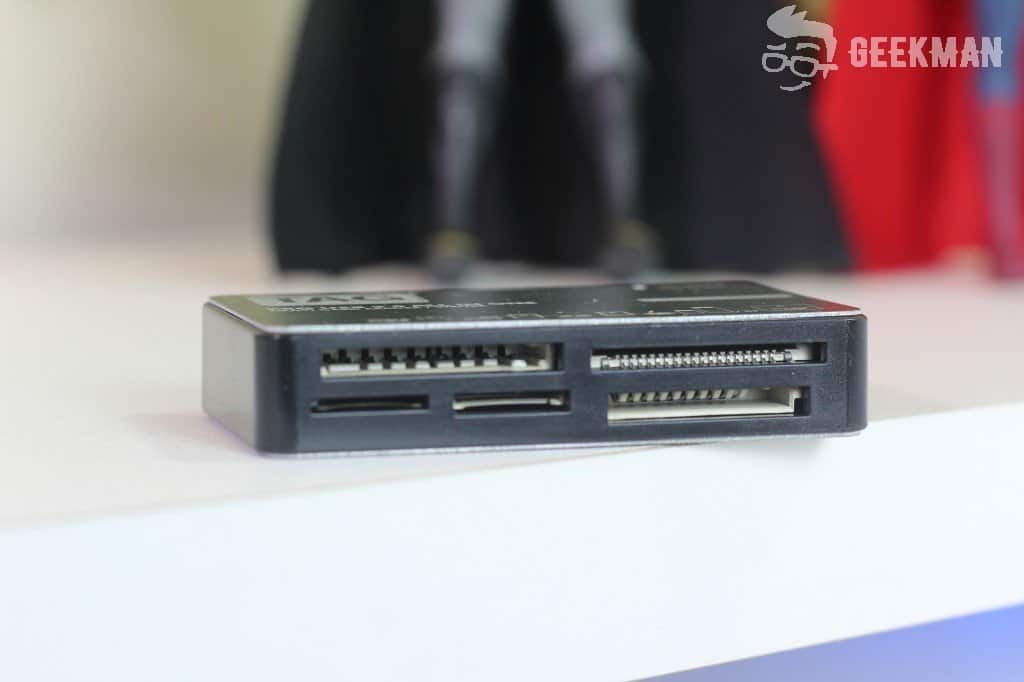 In the case of size, it looks like my Zippo lighter. Is quite slim and lightweight, so while travelling, you can easily take this with you. The USB 3.0 cable provided to this reader is quite strong and durable. As we get along with the portable hard drive.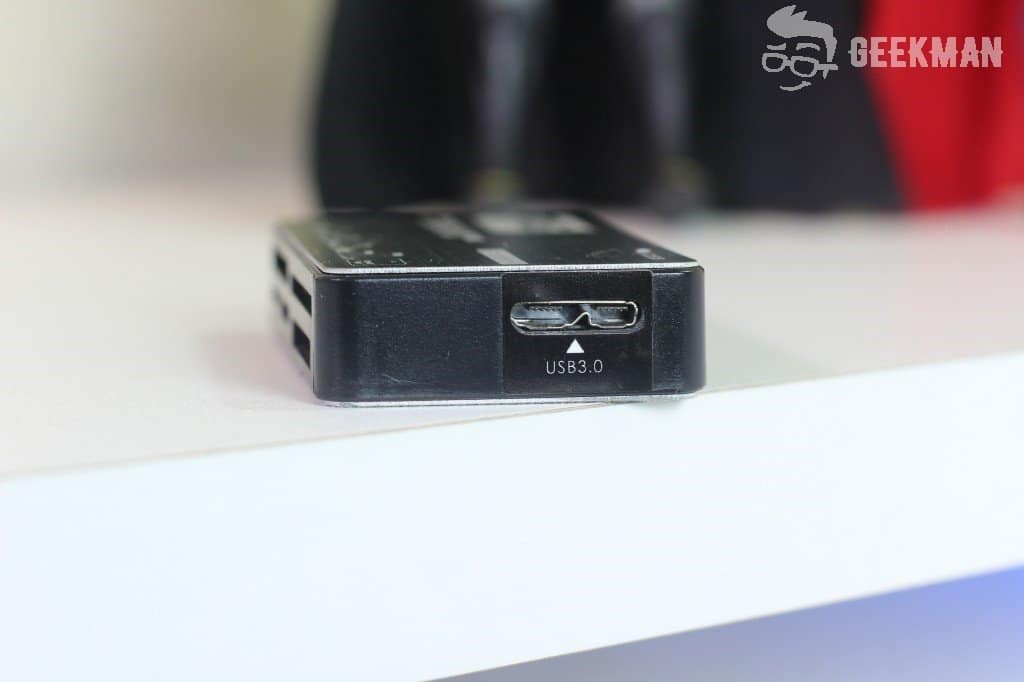 TAG PRO USB 3.0 slots
microSD/XC/SDHC (Max 64GB)
SD/SDXC/SDHC (Max 64GB)
microMS (Max 32GB)
MS/MS Pro/MS Duo (Max 32GB)
Compact Flash (Max 64GB)
Performance
First of all, there is no any official information about read & write speed of this card reader. So it was necessary to test this card reader properly. Honestly, I got a quite good read speed on this card reader, compared to my laptop's default reader, thank's to USB 3.0 technology.
I tested this card reader using Sandisk ultra-class 10 SD card (Max 48MB/S) on my windows 10 powered laptop. I am getting the average read speed of 40-48 MB/s using TAG PRO USB 3.0 reader. And this quite good speed compared to my laptop's default SD card slot. You can get more speed than this if you have an SD card with higher speed then my.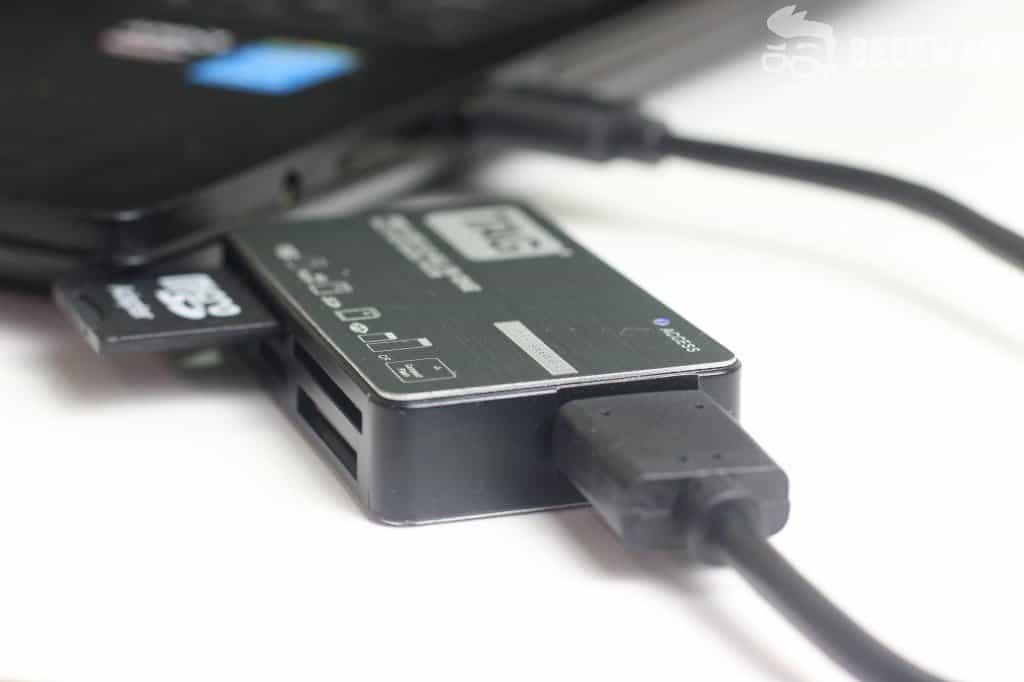 The write speed of this card reader is also good. It gives almost 12 MB/S write speed. Please note, the write & read speed depends on your operating system, computer configuration, and your card type. So you might get more speed or less than this. It all depends on your computer and SD card.
The TAG PRO USB 3.0 is compatible with all OS, including Mac OS X 10.5+ as well as Windows XP, Vista, Win 7, Win 8 and Win 10. Yes, it is possible to read and write multiple cards at the same time in the TAG PRO, but this will slow the overall transfer rate.
Final word
Overall, I am quite happy with the TAG PRO USB 3.0 card reader. If you're just looking for a simple card reader around 500 Rs for transfer your photos and file once a week, then this reader would suit your needs. However, it depends on your use. I don't recommend this card reader for provencal photographer and filmmaker.
Buy now