Samsung has announced the two latest lineups of SD cards for Content creators, professionals, and general use as well. The new PRO Plus and EVO Plus SD cards more able to do tasks like play 4K video recording and burst shots from the camera. The PRO Plus card guarantees sequential read speeds up to 100MB/s, and sequential writes up to 90MB/s (It's capable of 60MB/s in the 32GB), whereas EVO Plus has capable of up to transfer speed up to 100MB/s.
The features of the Samsung SD card are it comes with 7-proof protection built-in, with includes protecting from water, temperature proof (Working temperatures between -25°C and 85°C); x-rays protected up to 100mGy, magnets, and shocks, drop-proof up to 5-Meters drops, and waterproof up to 10,000 swipes.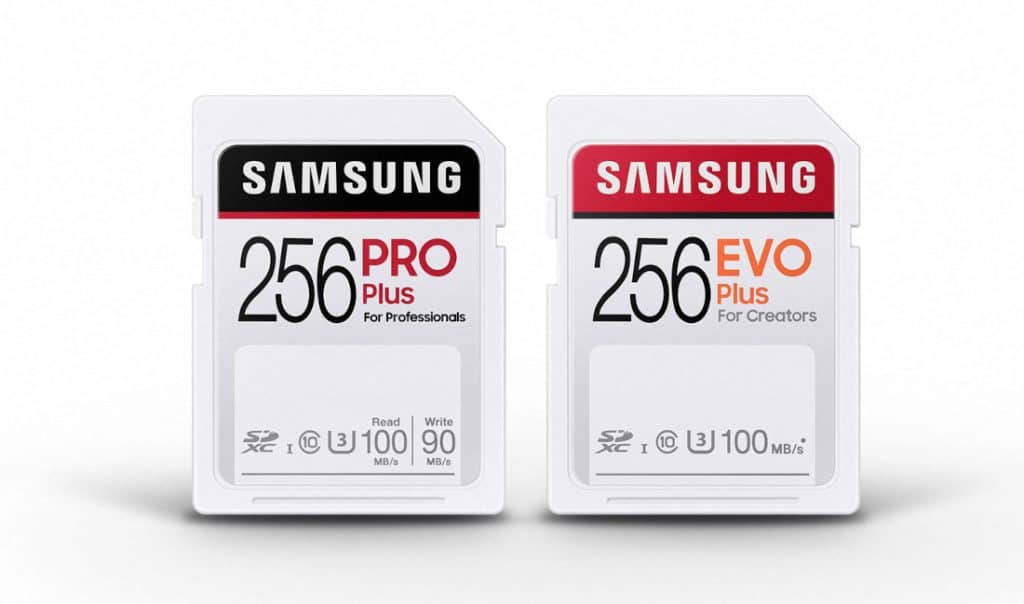 Both SD cards will come to pre-order in the United States, and available from October 19, with the two different exceptions of the 32GB and 64GB PRO Plus models. They will come with a 10-year limited warranty. As Samsung said.
Pricing for the Samsung EVO Pro series SD cards are given below:
256GB Card: $39.99 (Approx. Rs. 2,937)
128GB Card: $19.99(Approx. Rs. 1,468)
64GB Card: $12.99 (Approx. Rs. 954)
32GB Card: $6.99 (Approx. Rs. 513)
Pricing for the PRO series SD cards are given below:
256GB Card: $49.99 (Approx. Rs. 3,671)
128GB Card: $25.99 (Approx. Rs. 1,908)
64GB Card: $16.99 (Approx. Rs. 1,247)
32GB Card: $9.99 (Approx. Rs. 733)