Ever since Realme launched its Realme Watch 2 Series in Malaysia earlier this year, people have been waiting for the Indian launch of this product. The wait got over today as Realme launched the much-awaited Realme Watch 2 series of smartwatches in India.
The Watch 2 series includes two variants: the Realme Watch 2 and the Realme Watch 2 Pro. Realme claims that the Watch 2 series is an upgrade over the existing Watch 1 series launched the previous year.
This article will discuss the specifications, pricing, availability, and competition of the Realme Watch 2 series.
Realme Watch 2: Specifications
The base Realme Watch 2 model features a compact 1.4-inch color touchscreen with a maximum brightness level of 600 nits. It means that you should have no trouble with the watch even if you are on the move with the sun shining brightly over your head.
Over 100 stylish watch faces allow you to customize your watch according to your own needs. Additionally, over 90 Sports Modes will enable you to get accurate data for almost every sport and different type of exercise. You can keep track of your workout duration; calories burned, heart rate, average pace, and more.
The device also features a SpO2 sensor that monitors your blood oxygen levels. The sleep monitor allows you to monitor the sleep patterns that can help you build better sleep habits. After all, who doesn't want a good night's sleep?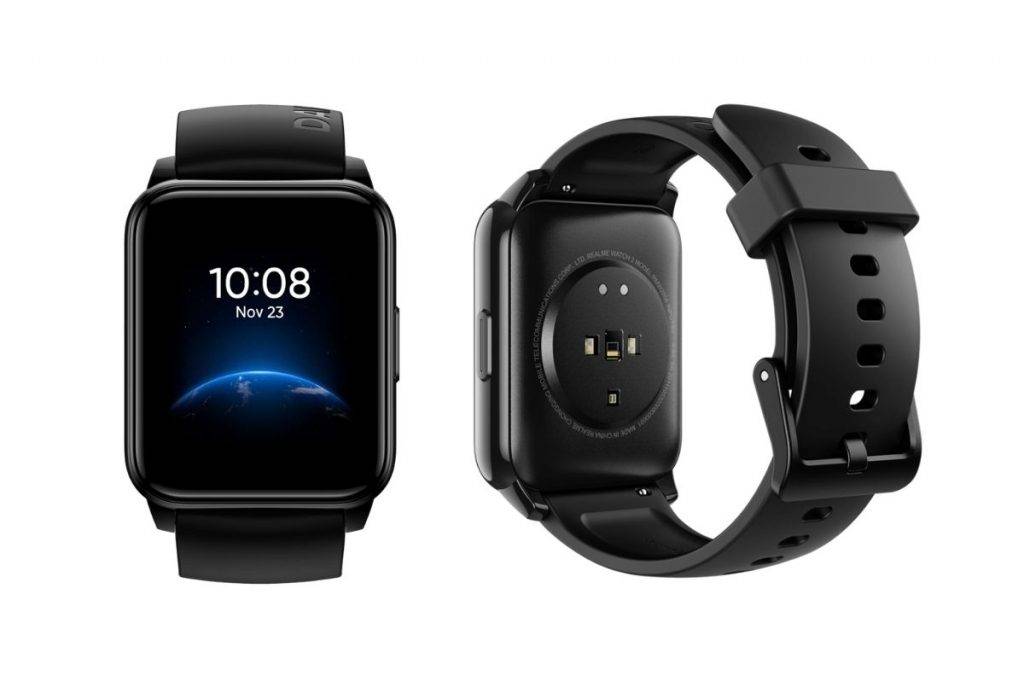 Thanks to the 315 mAh battery, the watch can be used continuously for over 12 days before running out of juice. If you forgot to take off your smartwatch before taking a shower or doing dishes, there is nothing to be worried about. The Realme Watch 2 is both water and dust-resistant, thanks to the IP68 rating.
The innovative AIoT control features make life a breeze for you because it doubles your watch as a control center for light bulbs, Bluetooth speakers, home appliances, and much more.
In addition to its looks and features, the Realme Watch 2 is a durable product as well. Realme claims that the Watch 2 can withstand a tension of over 7 kg. It has been through the bent test over 3,000 times, while the button tests have been carried over 100,000 times.
Realme Watch 2 Pro: Specifications
Features like 90 Sports Modes, 100 stylish faces, heart rate monitor, sleep monitor, SpO2 sensor, sleep monitor, Smart AIoT, and IP68 ratings present on the Realme Watch 2 are also present on the Watch 2 Pro. Following are the features that are unique to the Watch 2 Pro.
The Realme Watch 2 Pro features a 1.75-inch Color Touchscreen Display with a peak brightness level of 600 nits. One of the Watch 2 Pro standout features is its integrated GPS activity-tracking feature that allows you to monitor your steps and provides you with the information of the route.
The Watch 2 Pro draws its power from a 390 mAh battery. The large battery allows you to use your watch for over 14 days before you need to plug it into the charger.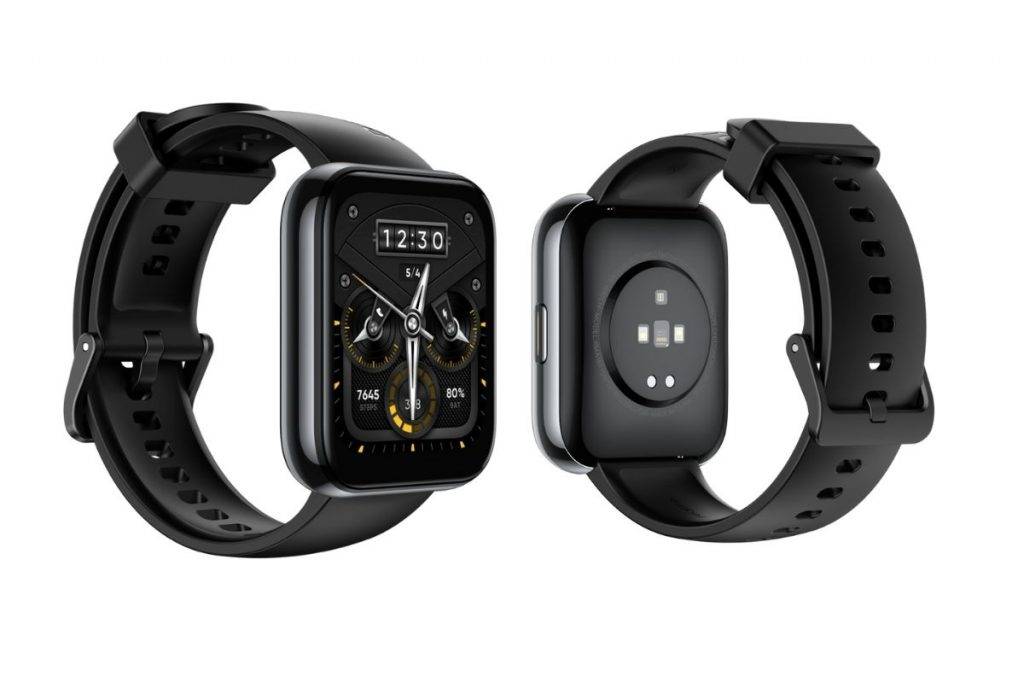 Realme Watch 2 Series: Pricing and Availability
The smaller Realme Watch 2 carries a price tag of Rs. 3,499, and it would arrive in a single shade: black. Its bigger brother, the Realme Watch 2 Pro, would be priced at Rs. 4,999, and you can choose from two color options: Space Grey and Metallic Silver.
Both smartwatches would go on sale from 26th July on Realme Online & Offline stores and Flipkart.
Realme Watch 2 Series: Competition
Given the Realme Watch 2 Series price range, it would compete against Amazfit Bip U Pro, Noise Colorfit Pro 3, Realme S Smart Watch, and more.
Also Read: