RAEGR is a Bengaluru-based homegrown consumer lifestyle technology brand that has launched RAEGR Arc 1250 3-1 modular wireless charging station. The wireless charging station comes with a modular design and has the feature to charge up to three devices at once. The 3 devices with it can charge at the same time is a Qi-compatible smartphone, the Apple AirPods, and an Apple Watch.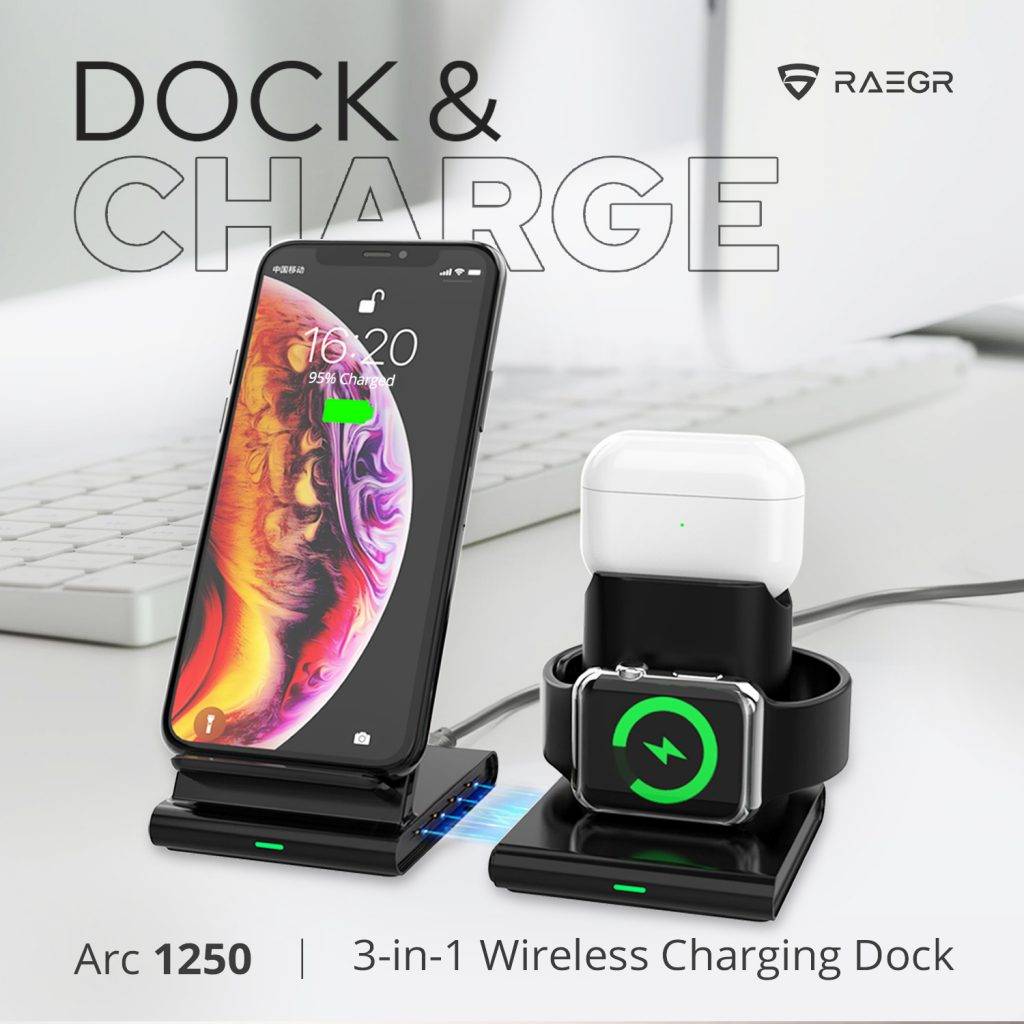 The charger comes with two units that can be used separately or magnetically linked to each other. In one unit there is built-in wireless charging coil smartphone holder, which is capable of charging a Qi-compatible Android or iOS smartphone. On the other unit, there are holes to insert the original Apple Watch / AirPods cable to start charging.
The charger has charging capabilities of up to 10W for new Android smartphones or up to 7.5W for iPhones when a QC2.0 / QC3.0 (9V, 1.67A) adapter is attached. There are built-in safety functions such as overvoltage, over current, and the short circuit and overshooting.
The price of the RAEGR Arc 1250 3-1 modular wireless charging station is Rs. 2999 and it will be available on Amazon and Flipkart.