Mobile Gaming is now getting really serious after PUBG mobile. if you want to become a pro gamer then you must have good quality gaming Headphones or Earphones. In the game like PUBG, without good quality headphones, you can't survive because in this game you need to hear all the audio carefully to know where is your enemy. So for that, I will introduce you the Plextone Xmowi DX6 Triple Hybrid Drivers gaming earphones. After using it for about a week, here is the review of this gaming headset.
Box Content
The Plextone Movie DX6 is a premium gaming headset, so its packaging is also given in that way which offers a premium feel while opening the box. The company ship these earphones in medium-size white colour box, inside the box all the items are distributed in three separate boxes.
Left Headset
Right Headset
Double section silicone Ear caps x 2
Circular silicone Ear caps in three different size
Headphone line
Wire clamp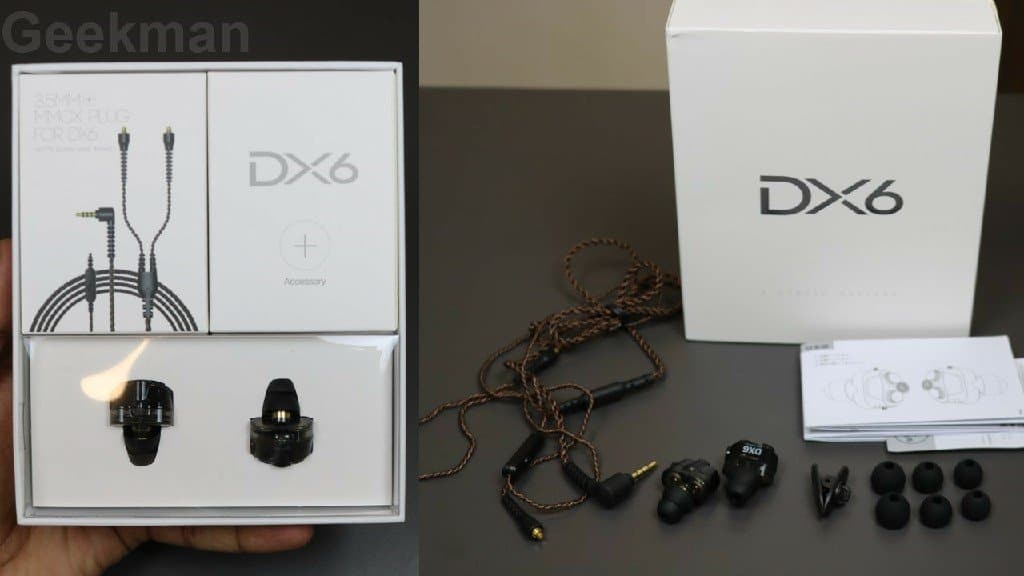 Design, Build & Comfort
It would be fair to say that the Xmowi DX6 has a polarising design. I review a large number of gaming earphones and generally, design trends stick to subdued red and green colour or a fancy logo if the manufacturer wants to give ' Gamer wali feal'. The DX6, on the other hand, goes all-in with a heavily contoured external housing and a colour combination that is heavy on black with semi-transparent grey colour. In place of grey colour, you can also choose a red and green colour.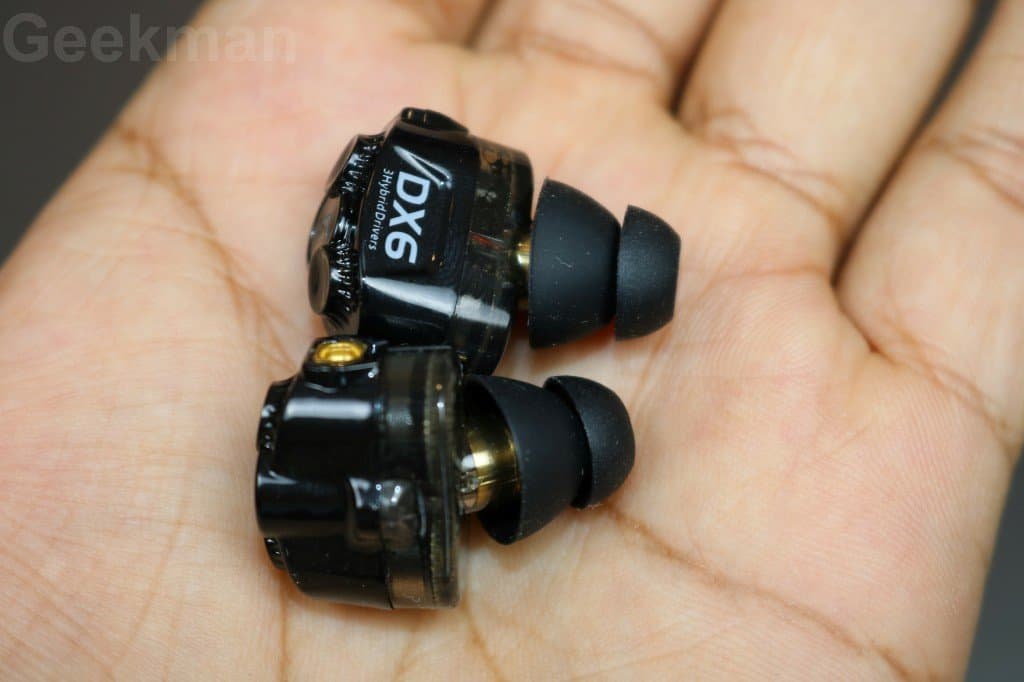 The outer housing has an oval shape design with three sides out fake portholes. The middle porthole comes in silver colour and stands for left& right sign. Flipped over, you'll notice that Plextone Xmowi DX6 has used translucent plastic here that lets you see the driver units. Well, two of the drivers anyway. The earphones are using a dual dynamic driver and single balanced armature configuration driver. Coming back to the topic of design, the earphone also has double section ear tips for batter fit and comfort.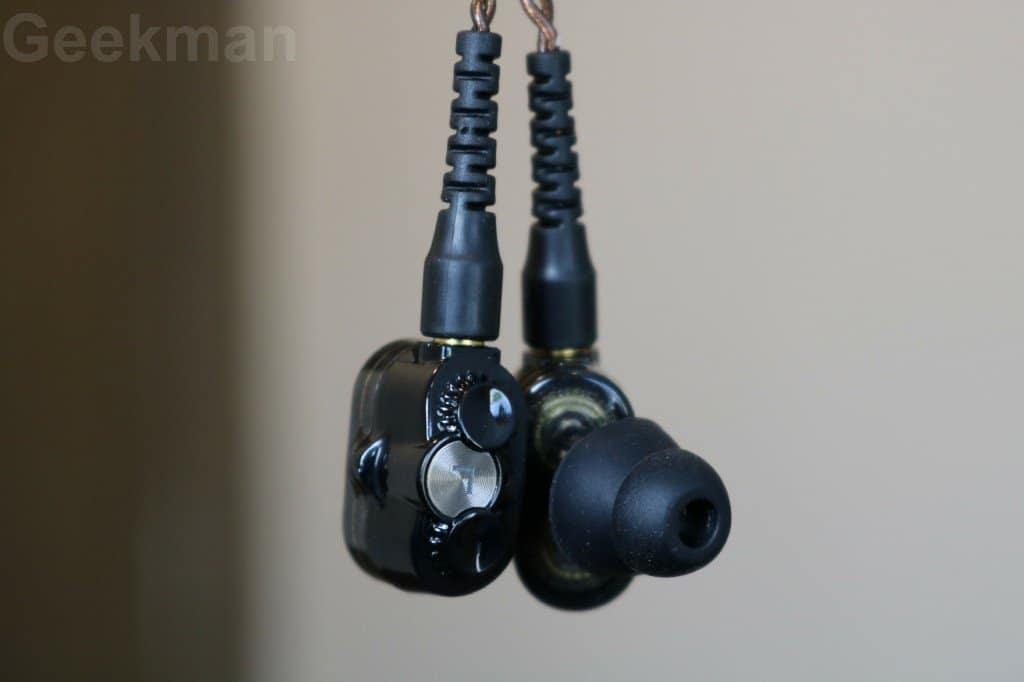 Yes, the module size is very large compared to any normal earphones and at first glance, it seems that it will not be comfortable. But honestly, it's almost impossible to find the Triple drivers uncomfortable. I could and did wear the earphones for 2-3 hours gaming (at a moderate volume) without experiencing any fatigue whatsoever.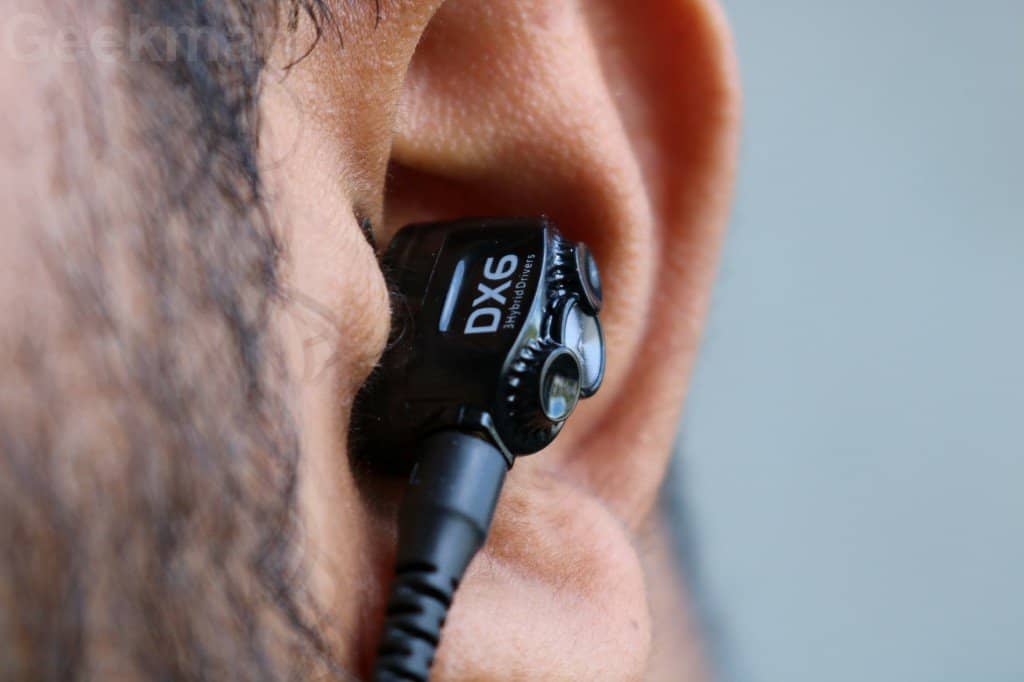 The cable provided with these earphones is totally unique, completely different from any ordinary wire you've ever seen before. The cable quality is really good and with brown colour and unique chin shape, it looks quite classy and stylish. According to Plextone, this Cable has 56 OFC oxygen-free pure copper cores built-in to ensure that the transmission loss of sound quality is minimized. It also has excellent flexibility and durability.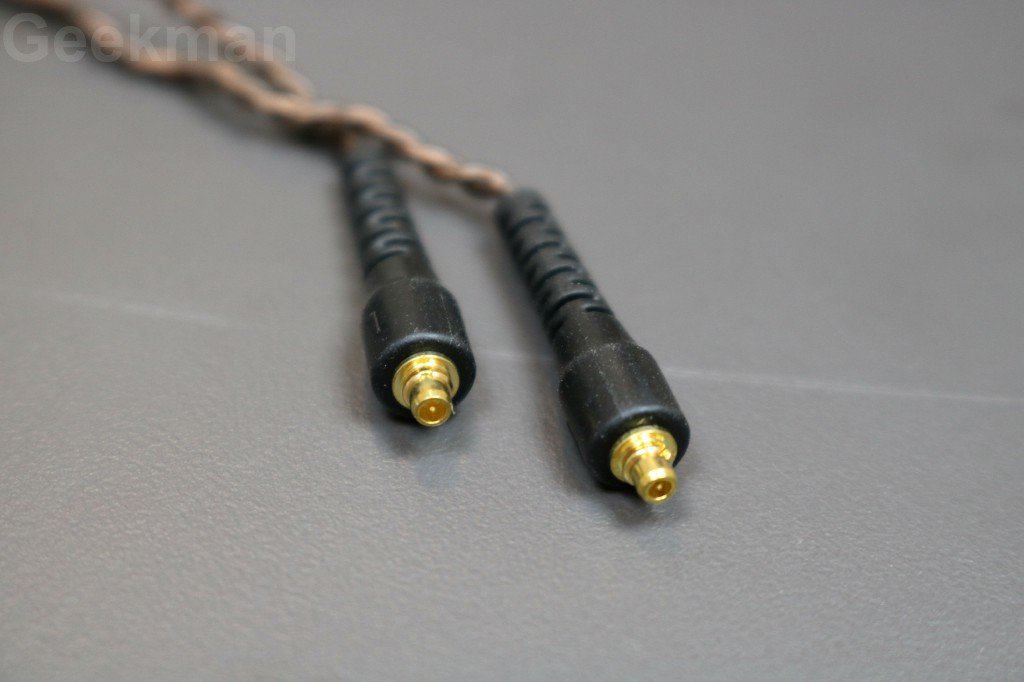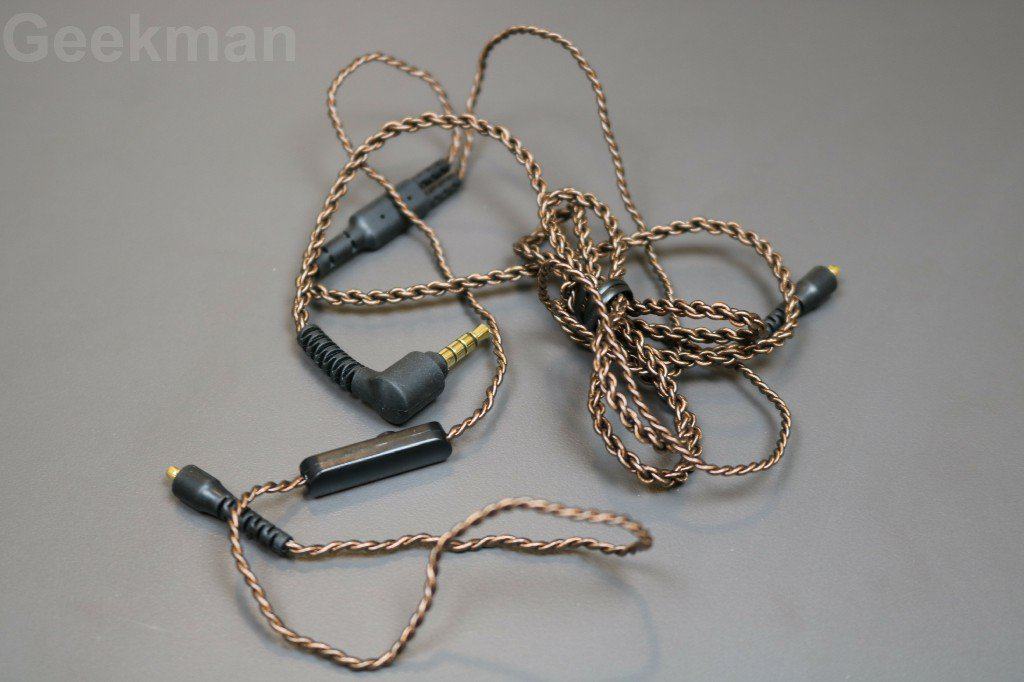 The control module and microphone on the cable connecting the right earbud. On the control module, you will get a multifunction button. Using this button you can control your music and calls.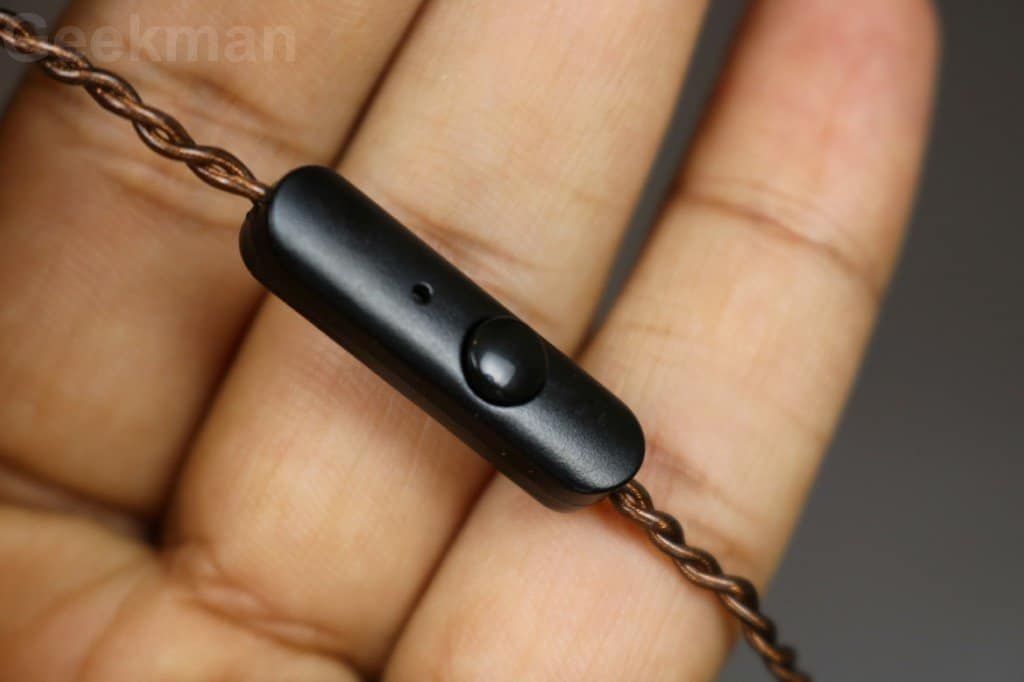 Now moving to the end, there is a 3.5mm audio jack with L shaped design. The L shaped design provides you with optimum comfort while playing games on a mobile phone.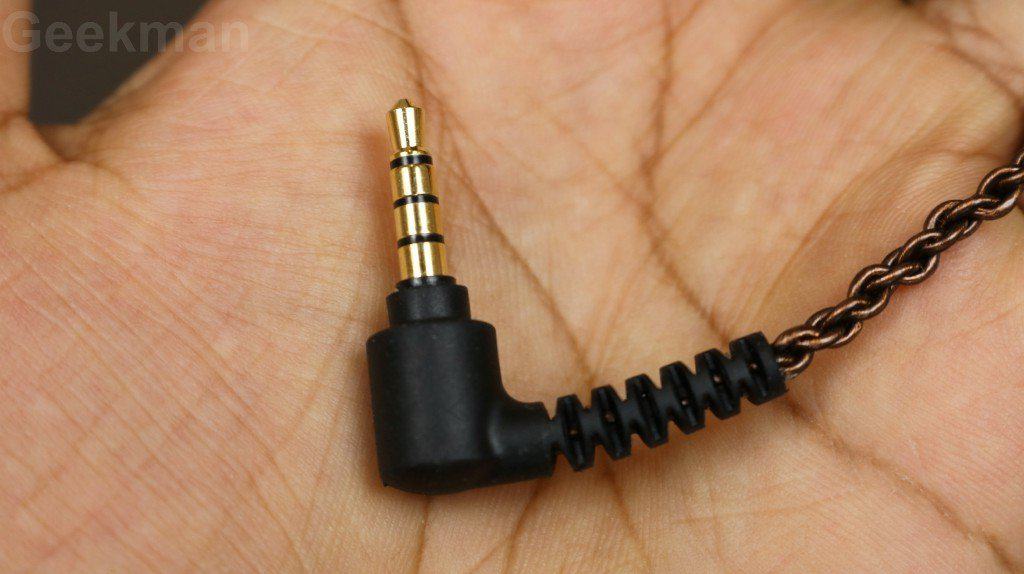 Microphone & Noise isolation
If it does not have a good quality mic, no one will buy these gaming earphones. I tested these earphones with Pubg mobile and normal call purpose and I quite satisfied with the overall quality. The voice on the receiver's end is all good and clean.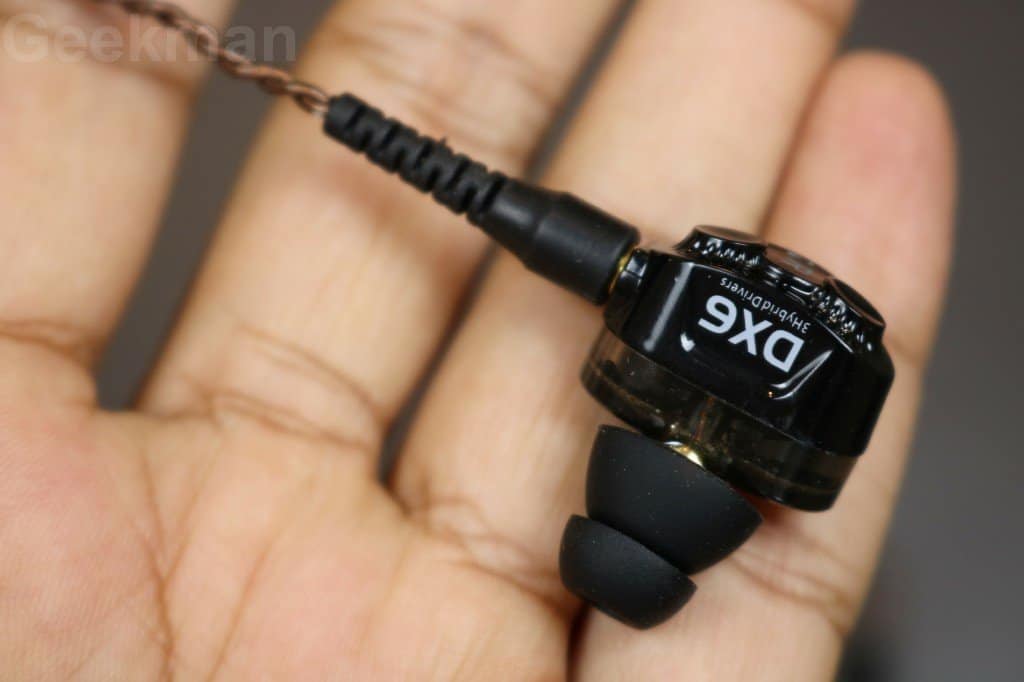 In this price range, we can't expect active noise cancellation, so we need to settle with passive noise cancellation. The unique design and two-step ear tips really help to reduce unwanted outdoor noise. So you can focus on your game without any disturbance.
Sound quality
Finally, let's talk about sound quality. The Plextone Xmowi DX6 offers fairly good audio quality with a decent amount of bass with the dual dynamic drivers and a single balanced armature. I was pleasantly surprised by how well it handles positional audio in games such as Call of Duty Mobile and PUBG mobile. Especially, the Bass sound is very loud and deep, which is good for gaming sound.
The vocal and treble sounds are also very clear and clean on the gaming side. And I also tested these earphones on some EDM or Pop tracks, and the 3 Hybrid Drivers makes the DX6 a very enjoyable pair to listen. But these earphones are specially tuned for gaming, so we can't expect balance audio like any other normal earphones.
Final word
Overall, Plextone Xmowi DX6 is a great option in their category and offer sound quality that makes it worth to buy. If you need good quality earphones under 2000 Rs for mobile gaming then you can definitely buy these earphones. The Plextone Xmowi DX6 Triple Hybrid Drivers definitely won't disappoint you.
Plextone Xmowi DX6 Review in Hindi
Buy now