According to reports coming out, the latest release from OnePlus, the OnePlus Nord 2 has exploded, causing trauma to the owner. The incident is of Bengaluru, where just 5-days-old OnePlus Nord 2 "blasted" out of a sudden and smoke started coming out from the phone, as per the tweet from Ankur Sharma (husband of the sufferer).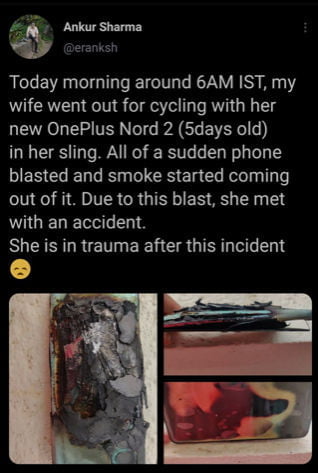 As a result of the blast, Ankur Sharma's wife met with an accident and she is currently in trauma. This is the first news regarding the OnePlus Nord 2 unit blasting and catching fire. Oneplus was quick enough to respond to this matter, promising that they will go through the complete incident. Ankur Sharma also posted the images of the blasted OnePlus Nord 2.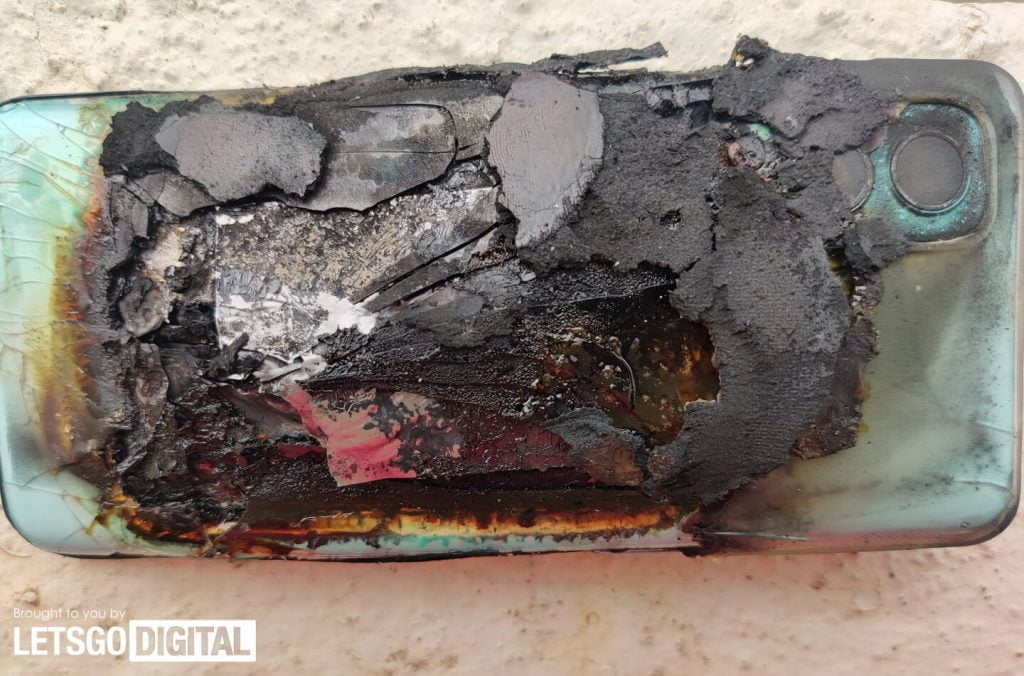 We can clearly see in the images posted by Ankur that the OnePlus unit is totally destroyed. Everything including the rear panel, frame, and display has been completely damaged. We can even see the Lithium-ion protective bag, and it seems like that the unit has exploded from the inside. As this is the first incident of a OnePlus device blasting, therefore it doesn't mean that the other OnePlus Nord 2 units also have the chance of exploding. We are still waiting for any official statement from OnePlus on this incident and it seems like the investigation is still going on this matter.
Replying to Ankur Sharma's tweet, OnePlus Support tweeted, "We are gutted to hear about your experience. We are deeply concerned and want to make it up to you. We request you to connect over a direct message so that we can make payments and turn this around for you."
The cases of smartphone explosion have become very common nowadays, with Redmi smartphones being the leader in this matter. Recently, we came across the news that a Redmi Note 9 Pro unit caught fire. After a long investigation, Xiaomi came to the decision that the explosion happened due to "customer induced damage". Therefore, it will be interesting to find out, whether OnePlus will do the same, i.e. transfer all the blames on the user, or they will take up the responsibility for the incident. Keep visiting our website to remain updated on this matter.
Also Read: