Earlier this year, OnePlus launched their latest flagship lineup, the OnePlus 9 series. While the company was expected to continue with the trend of launching the "T" series model in the OnePlus 9 series, but according to a tipster, the OnePlus 9T is not going to be launched this year. Therefore, to witness new OnePlus mobiles we will have to wait till the launch of the next Gen 10 series, which is most probably going to happen in 2022.
But the owner of Conceptcreator's YouTube channel, Jermaine Smit, is among those people who can't wait till next year to witness the next OnePlus smartphone. Therefore, he has created and released his own concept of the OnePlus 10 Pro. He uploaded the concept of his creation on his YouTube channel.
According to Jermaine Smit OnePlus 10 pro model, the smartphone is going to have a 6.7 inch AMOLED display with 3216x1440px resolution and a 120 Hz refresh rate. Note that, this is just the concept of an enthusiast tech guy, therefore it might be possible that these specs will be way ahead or way behind the actual specs that we will find in the device.
Along with all these specs, the concept model by Jermaine Smit supports an under-display camera, a curved edge display from where we can even witness the alert slider. According to the YouTuber, the next Gen OnePlus smartphone will also have a stylish faux leather finish.
In the camera department, we can see a large circular camera module on the rear side of the smartphone with two primary images sensor. Among the two sensors, one will be a wide-angle main camera, whereas, the other will be the ultra-wide-angle lens.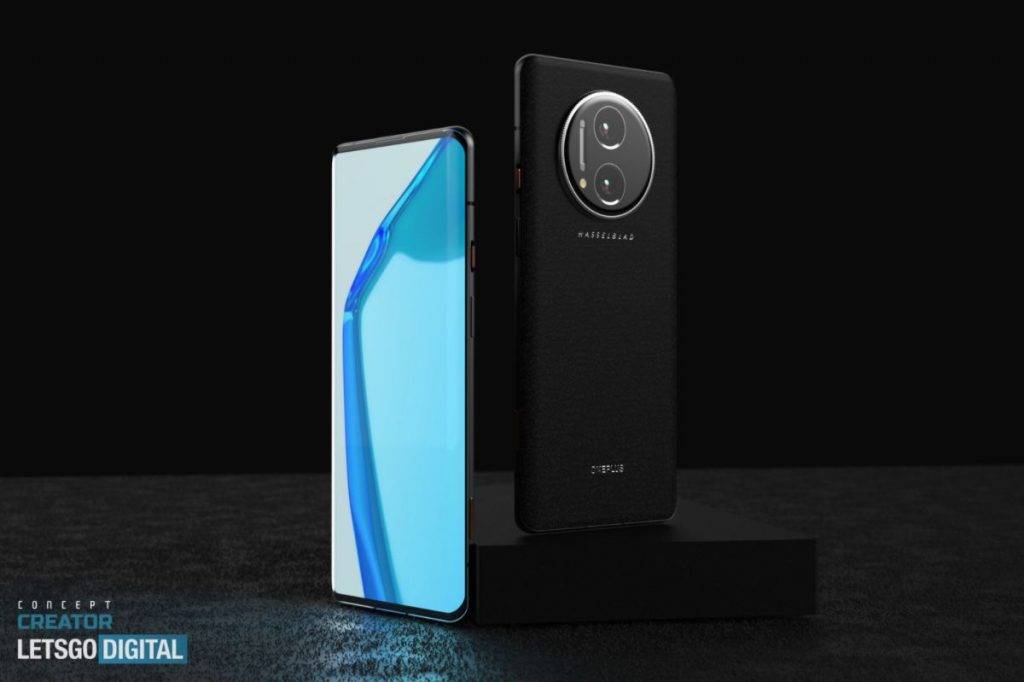 Talking about the megapixel department, looking at which most of the people buy their smartphone nowadays, so, the OnePlus 10 Pro concept by Jermaine Smit is having a 108-megapixel camera sensor supported by a powerful xenon flash to take beautiful pictures. Another interesting part about this concept is that the ring module of the rear camera is inspired by the Hasselblad 500c analog camera from 1957, and according to Conceptcreator, the flagship smartphone will also have a Bionic lens.
Moreover, OnePlus smartphones are not considered among the leaders when it comes to taking beautiful pictures from their rear camera, but their recent three-year contract with Hasselblad indicates that the company has now started to become more serious in their smartphones camera performance.
Also Read: