Noise is back in the market again with its new budget smartwatch, the Noise ColorFit Loop. Well, I have a mixed opinion on it as it is yet another budget-friendly smartwatch from Noise with a similar design to its predecessors. I'm not saying the watch is bad, or I don't like it, but I mean that it highly resembles the design of some of the recently launched Noise smartwatches. The watch is being offered for around Rs. 2,499.
We quickly got our hands on one, and now I will share my review of the Noise ColorFit Loop so you guys can know whether it is worth purchasing at Rs. 2,500. Let's find out.
Noise ColorFit Loop Specification:
| | |
| --- | --- |
| Display | 1.85 inch TFT display with 240 x 284, 550 Nits |
| GPS | No |
| Strap | 20mm, Silicone |
| Water-resistance | IP68 |
| Bluetooth | 5.1 |
| Support | Android 6.0+, iOS 12+ |
| Sensors | 3-axis Accelerometer |
| Battery | Up to 6-7 days |
| Colour | Black, Grey, Green, Deep Wine |
| Weight | 42G |
Box Contents
In the box, nothing is shocking to be found; you will get some basic paperwork along with a magnetic charging dock to charge your watch when it runs out of juice. Lastly, you get the watch, which I got the Midnight Blue variant, but you also have other choices like Jet Black, Olive Green, Mist Grey, Deep Wipe, and Rose Pink. Watch our review video for more info – Geekman.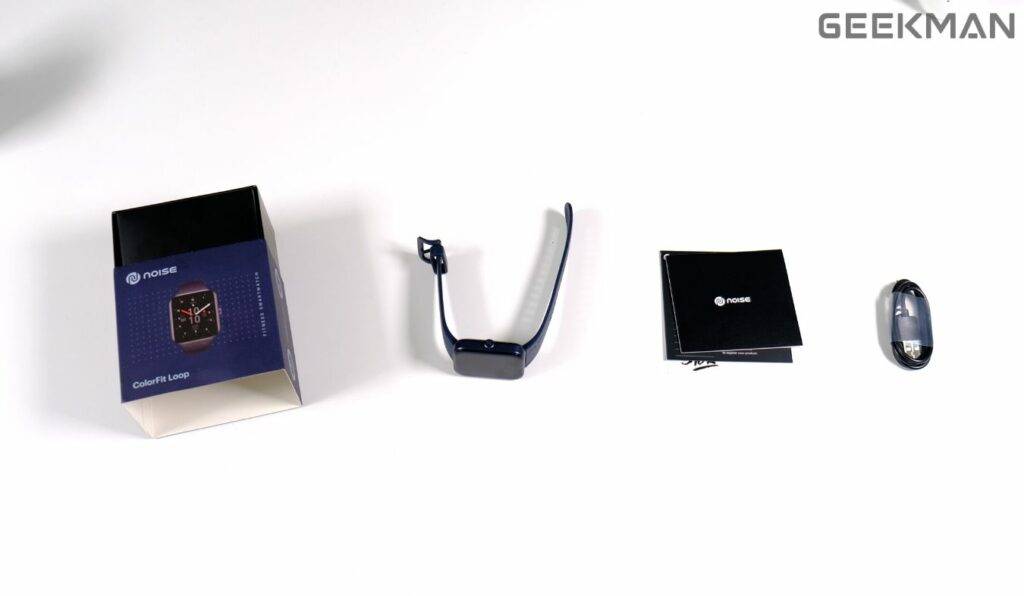 Design, Build & Comfort
Starting with the design, the watch has nothing new in terms of the design. You get the same square-shaped design which looks pretty decent. The watch has a completely plastic build but feels quite durable. The same goes for the strap belt; they are made of good quality silicone and feel comfortable on the hands. You cannot expect much from a smartwatch at this price point, and it does what you would expect. It manages to look good on your hands despite being very affordable.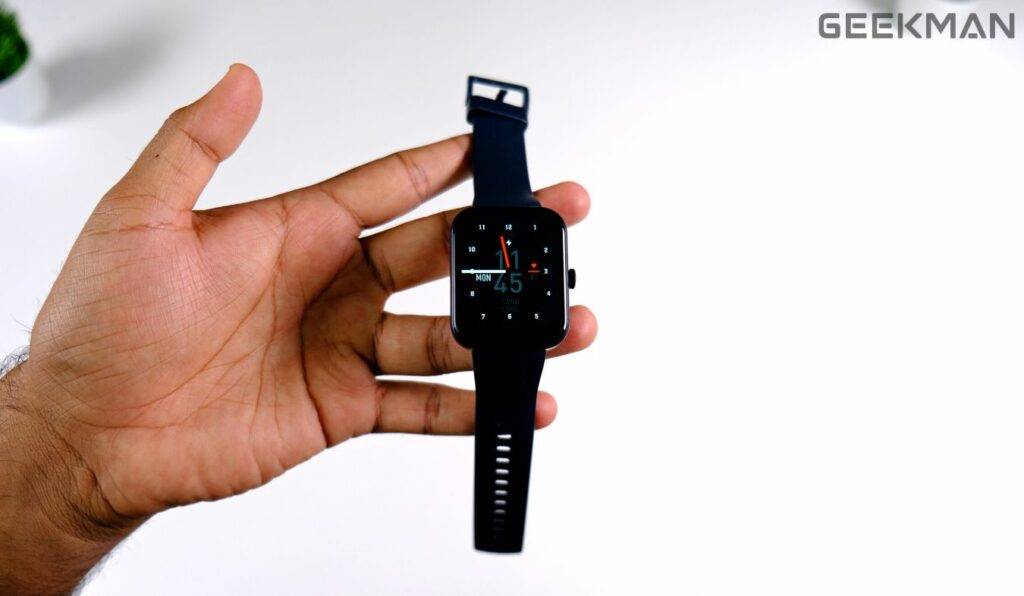 You get an IP68 Rating which means your watch can easily handle a few water splashes; whether it be raining outside on your way back from the office or a sweaty workout session, the Noise ColorFit Loop can easily handle it. The watch is lightweight and weighs less than 40 grams which makes it comfortable to wear and can be worn for several hours without being a burden on your hands.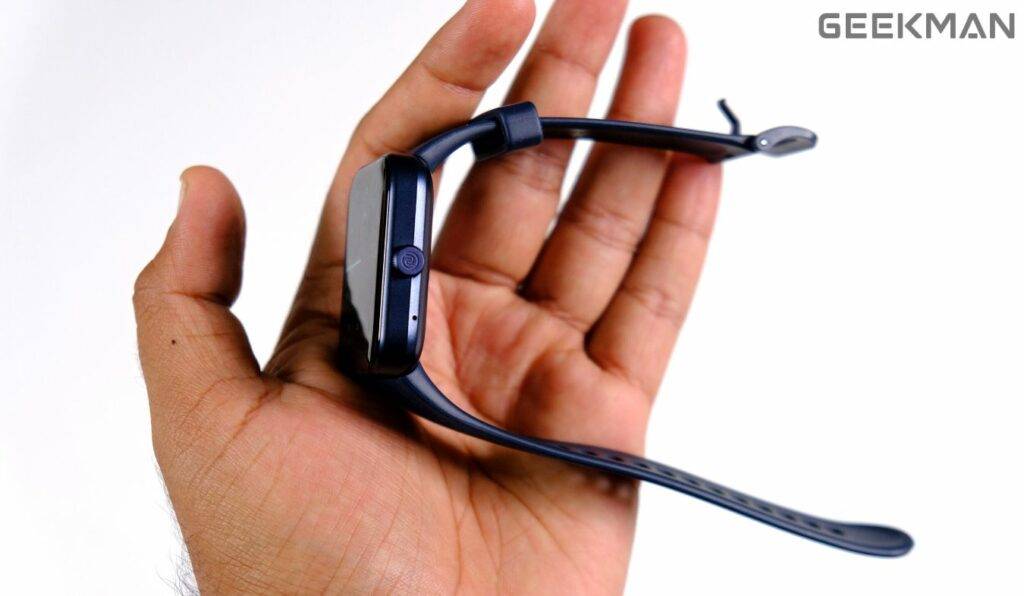 Display & User Interface
The Noise ColorFit Loop flaunts a 1.85-inch Color TFT display with 2.5D curved glass protection. Noise says that the watch can offer a max brightness of about 550 nits and has a refresh rate of 60 Hz, which I personally doubt about. Why you may ask, well, the display colours feel a little off when compared to other smartwatches in the segment, and the UI is not that fluid either, which highly makes me doubt these claims. Even with that many nits of brightness on offer, the display looks dull and barely visible in outdoor conditions.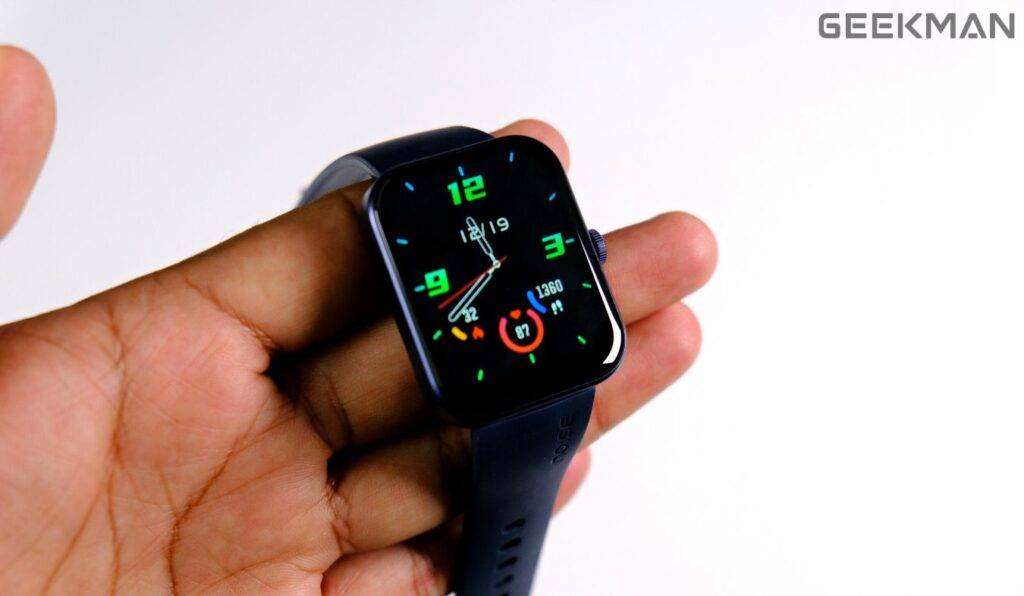 Now the good part is that the display has really thin bezels around it, which enhances the look of the display and gives a good amount of screen real estate to work around. Since we are talking about the display, let's quickly discuss the watch faces available on the watch. You get around four to five watch faces on the watch, which you can quickly switch when needed. Other watch faces can be picked from the companion app, where you also have the option to pick a custom watch face.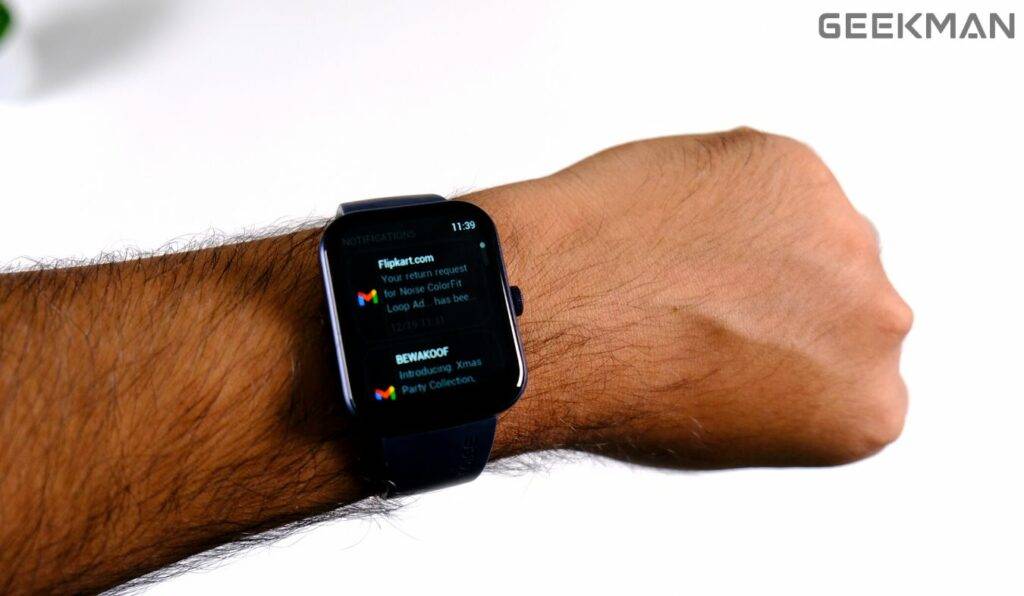 The watch's interface is similar to most Noise watches in the segment; you get a minimal booking UI with little to no animations, which looks just fine. Yes, it is a bit boring compared to other similar watches, and you do feel the interface lagging sometime,s but I wouldn't complain much, considering its price point.
Features
Moving on to the features, you get almost all the necessary features on this smartwatch which you will find on other watches in the segment, like daily activity tracking, SpO2 tracking, heart rate tracking, fitness tracking, sleep tracking, stress tracking, and even women's health cycle tracking. You also get 130+ sports tracking modes which you can pick according to the sports activities you like to indulge in.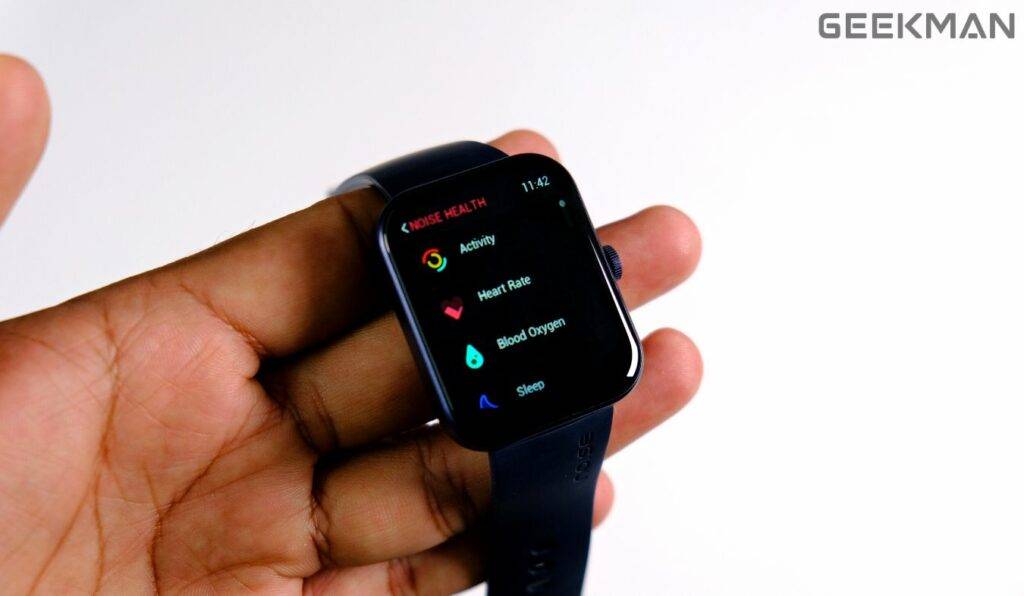 The watch comes with Bluetooth v5.3 and flaunts Bluetooth calling abilities, one of its major highlights. It has a built-in speaker and microphone, allowing you to receive and make calls directly from your smartwatch. My experience with calling on the watch was quite good, the speaker was pretty loud, and the microphone did a decent job.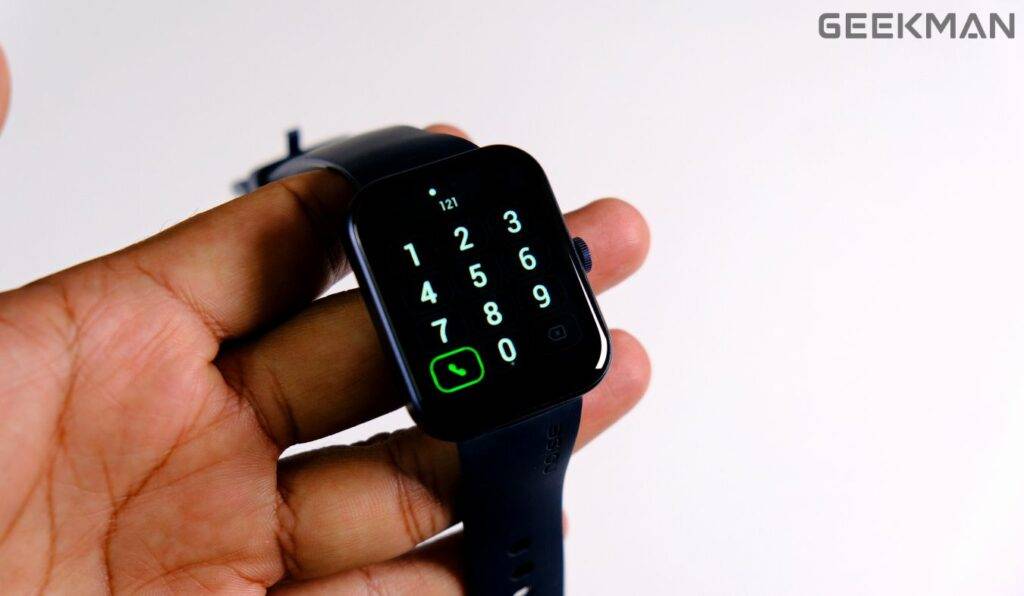 Coming to the companion app, Noise ColorFit Loop, works with the NoiseFit app, which is available for iOS and Android devices. I have used the NoiseFit app for quite some time, and I have to say that the app has an excellent interface and has improved a lot over time. They have added numerous new features, which I would appreciate, but it sometimes has some issues synchronizing the data. Other than that, I don't have any complaints regarding connectivity on the watch.
Accuracy
Now for the accuracy of the smartwatch, I would say it did a pretty good job for its price point. Yes, some other picks perform way better than this, but numerous others perform way worse than this.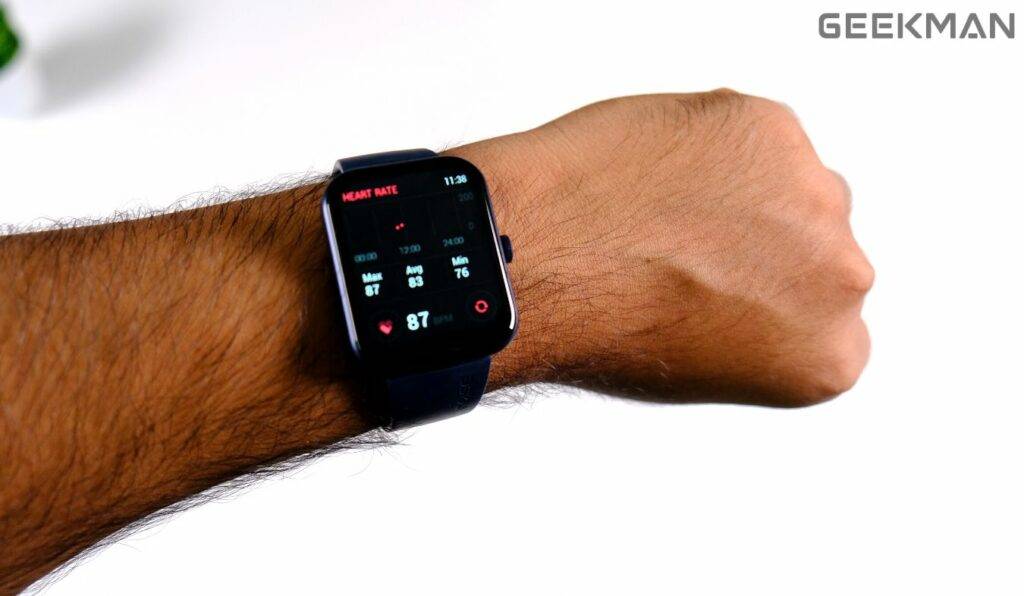 The activity tracking works decently, and the health tracking features like heart rate and SpO2 tracking offer decently accurate data, which is a good thing. It even tracks sleep fairly accurately but misses step tracking, which surely needs improvement. Overall the accuracy of the watch is decent for its price point.
Battery
Lastly, the watch comes with a 390 mAH battery which Noise says can last up to a week. Well, the battery performance of such devices always depends upon the type of usage you have, but if you ask my experience, the watch could easily last for 2 to 3 days with all the features turned on, which is the same as other smartwatches in the segment.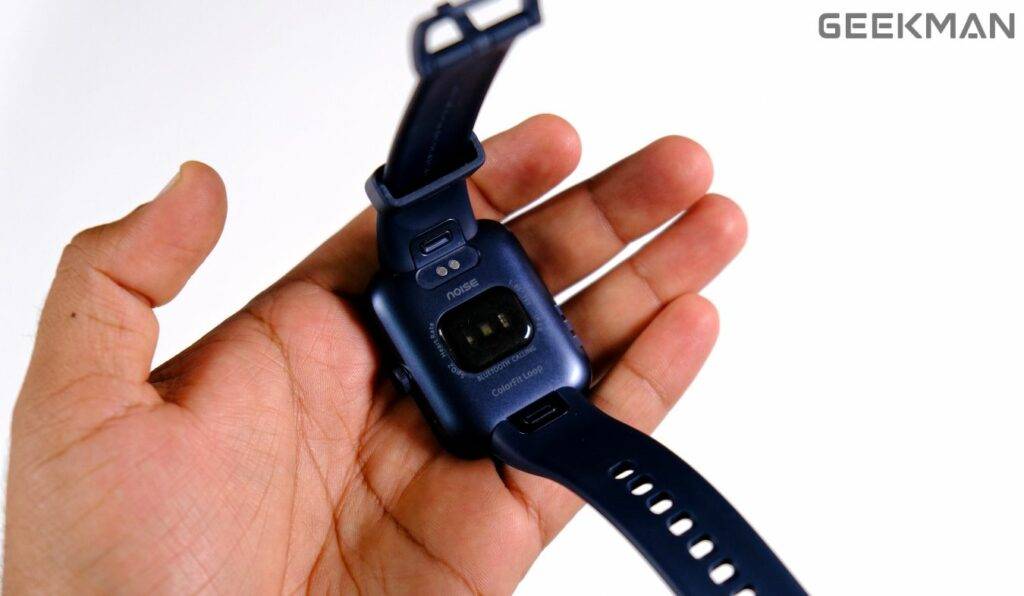 Noise ColorFit Loop Worth Buy?
So, to the final point, is Noise ColorFit Loop a good option for its price point?

Well, I won't be able to give a straight answer, but the answer would highly depend upon your desire. If you are looking for a smartwatch with a top-notch display and accurate fitness tracking features, then the Noise ColorFit won't be a good investment. I suggest you raise your budget a bit and look for other good options. But if you have a tight budget of 2,000 to 2,500 and want a decent smartwatch with Bluetooth calling and decent battery life, then you can go ahead with the Noise ColorFir Loop.
If you have any questions or suggestions regarding this or any other product, feel free to drop them in the comments. Thanks for reading.
Noise ColorFit Loop Hindi Review
Also Read: