Xiaomi has been aggressively expanding its Lifestyle product portfolio in India. After launching three backpacks last year, the company has now launched its new business backpack – Mi Business Casual Backpack in its backpack line-up in India. I have been using this backpack for the past week and here's my experience with this Mi Business Casual Backpack:
Buy now (Rs.999): Mi.com
Specifications
Colour: Gray & Black
Capacity(in litres): 21L
Dimensions: 44 x 32 x 16 mm
Material: 100% Polyester
Warranty: 6 months
Mi Business Casual Backpack Main features:
Stylish design with dark grey and black colour
Solid build with 600D Polyester
IPX4 Waterproof
Cushioned laptop support
Anti-theft compartment
Extra padded straps
Rear trolley harness
Design & Build
First a fall, you will notice that the Mi Business Casual Backpack sports a premium build and does not compromise on the quality in any way. First a fall, you will notice that the Mi Business Casual Backpack sports a premium build and does not compromise on the quality in any way. Even though this is a lot cheaper than others, you will find that this backpack is equally as good as any other branded backpack with a 2x price.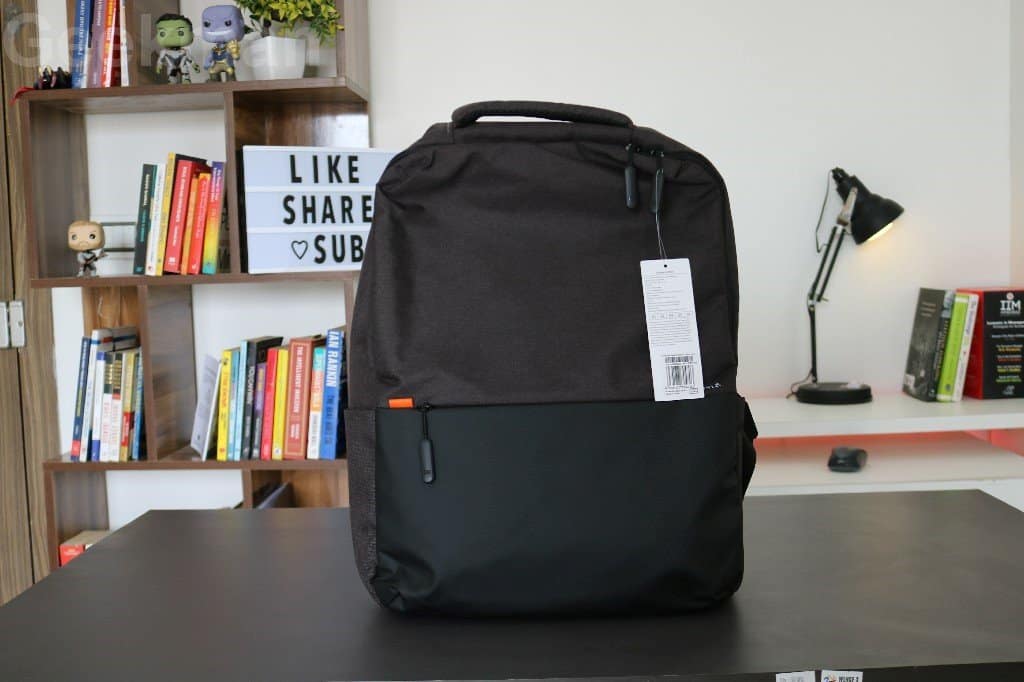 The backpack is made of 600D Polyester that has IPX4 splash resistance treatment with a waterproof coating on the bottom. It has dimensions of 44 x 32 x 16 mm, weighs just 500 grams and can hold up to 21 kilos.
When you take a look at this backpack, you see that it has a dark grey colour and a curvaceous design, where its front gives a very modern and classy feel.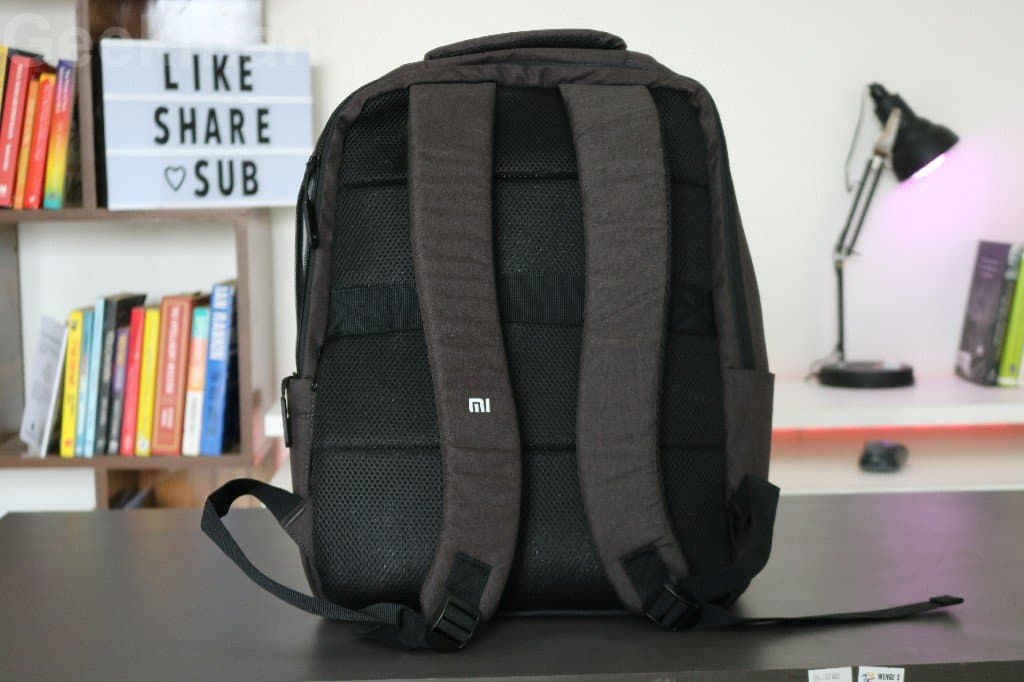 Let's start at the front, the Mi Business Casual Backpack as a pocket at the front that's ideal for storing small items like keys, pens, wallet, coins, mints and sanitizer. Then, there are 2 main compartments on the top. When you open the first main compartment, you will notice two small pockets that you can use to store all different kind of goodies like, phone, power bank, data cable and business card. This compartment itself has enough space for a mobile charger, sunglass and deodorant.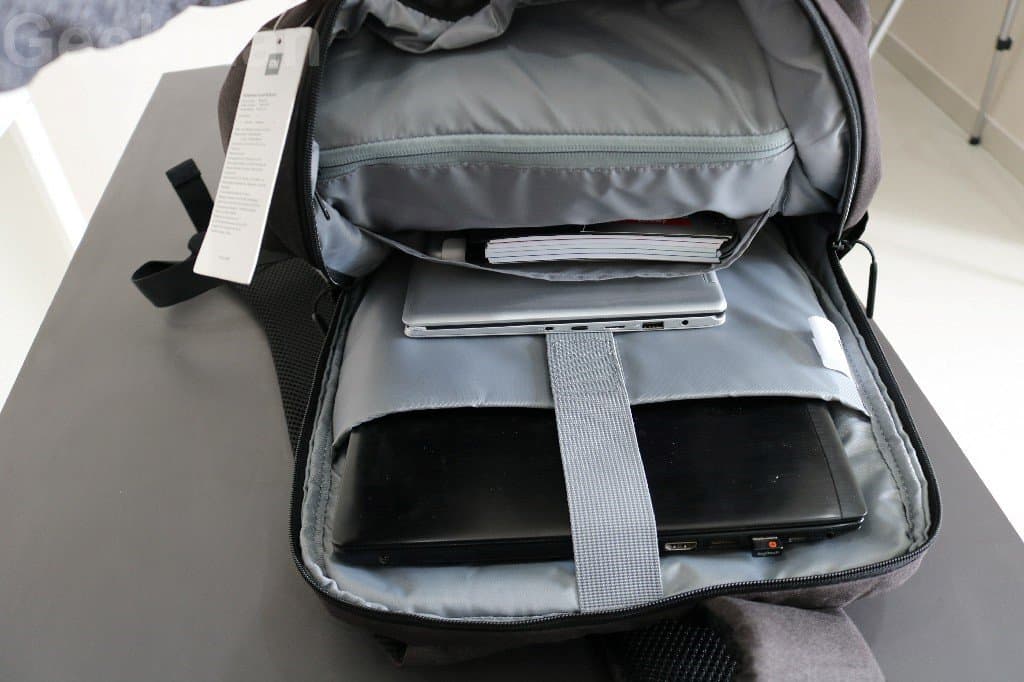 The second compartment, as one would expect, is for holding the laptops and other big accessories. You can easily place any 15.6-inch laptop (even some huge gaming laptops) in this bag without any hassle. And there was still room for a laptop charger, tablet and books.
As for the protection of the laptop, it has extra padding, so you wouldn't feel that your laptops in any sort of danger. The laptop compartment is padded quite well on both ends, which means the laptop can comfortably survive a bump.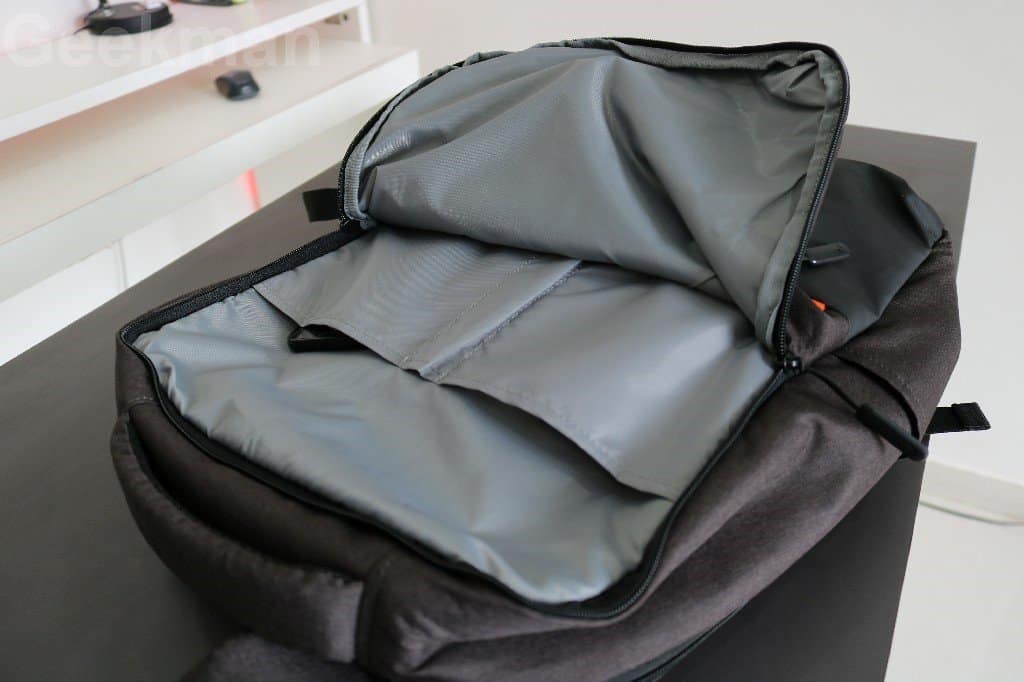 On both sides, there are two side pockets and the one on the left is stretchable that makes it a handy location for a 1ltr water bottle. The right side pocket is not stretchable, so there you can hold your umbrella.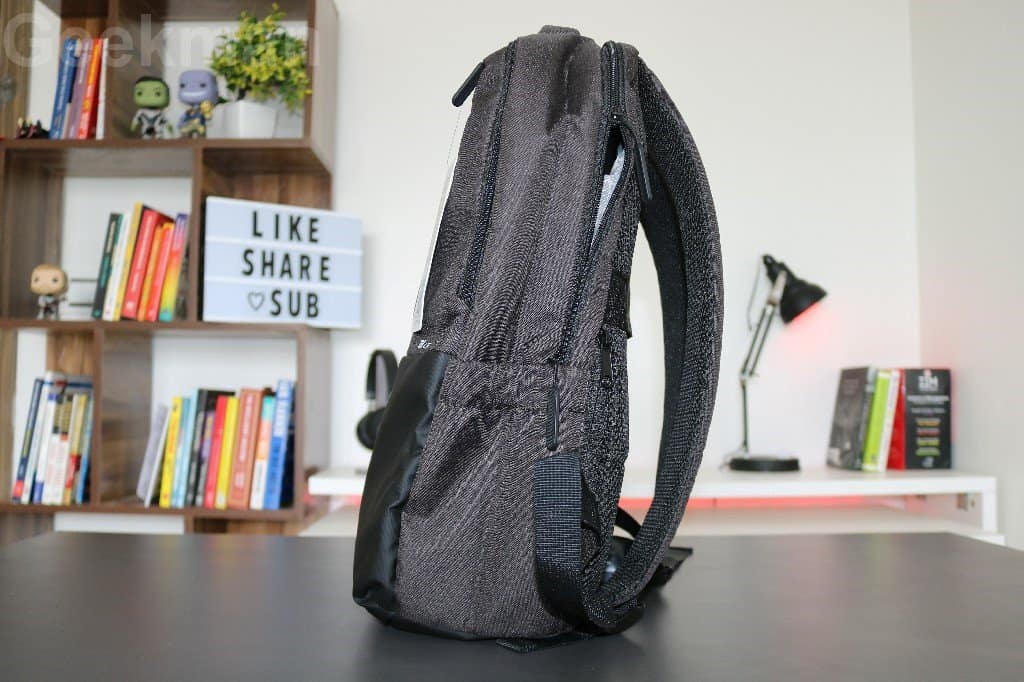 Finally, the best thing about the Mi Business Casual Backpack is that it also comes with an anti-theft pocket on the back side, where you can store your money and credit card.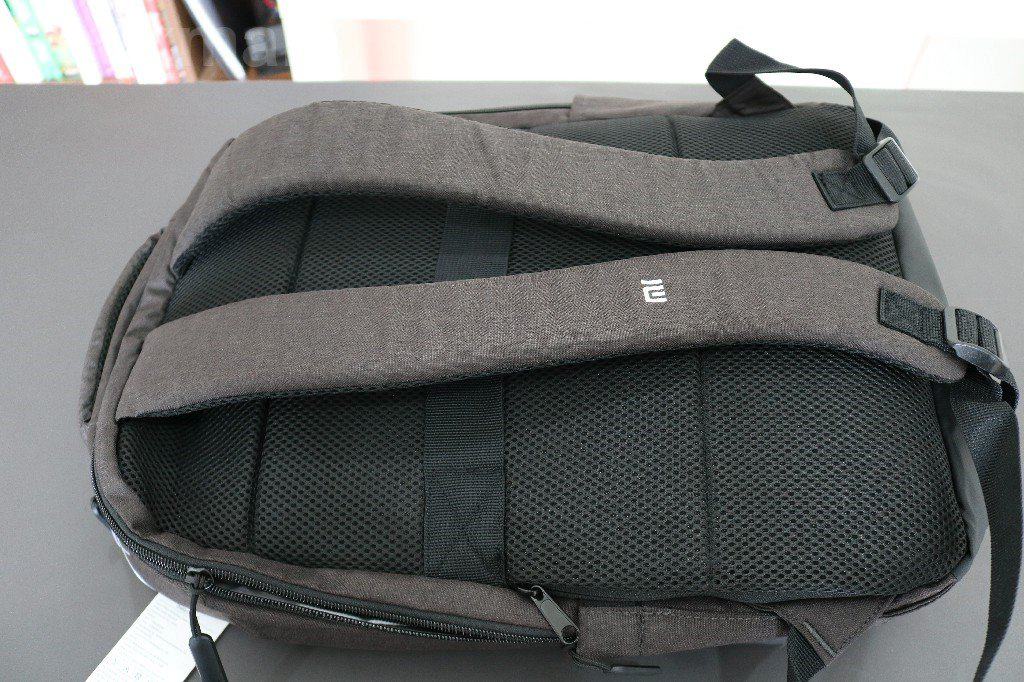 Comfort
Now coming to comfort, I'm very well satisfied with the overall comfort of this Mi backpack. This backpack is designed for professionals, is quite lightweight and did not get you feeling like a chore to carry around during the day. It has one of the most comfortable shoulder straps such that it didn't dig into your shoulder at any time.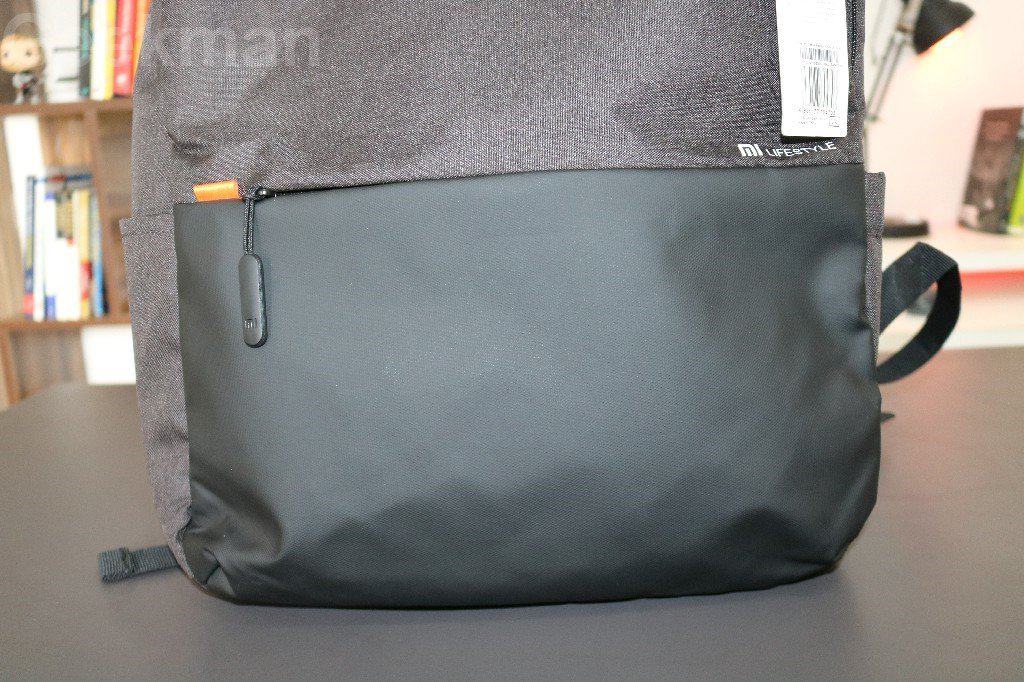 Final word
Overall, I am quite happy with this backpack. I didn't find any negative quirks that would turn me away from purchasing this backpack. It will provide you the same quality and comfort that you will find in the 2x more expensive backpack than this. So, my point that it's the best backpack in its price segment.
Full Review of newly launched Mi Business Casual Backpack