LG unveils webOS 6.0: LG Electronics has introduced its latest webOS 6.0 for its upcoming OLED, QNED Mini LED, NanoCell, and UHD smart TVs, which are confirmed to launch in 2021. The newest OS includes an updated version of its ThinQ AI, which will support Alexa and Google Assistant's new voice commands. Now, this is also coupled with its new Magic Remote, and LG's Smart TV platform's latest version provides viewers a more pleasing and intuitive content discovery experience.
The remote comprises of hotkeys for Netflix, Amazon Prime Video, and Disney+. Being feature-rich, the Magic Remote also comes with NFC support. This means it supports an NFC-powered functionality called Magic Tap that will allow the users to share the information from their NFC-enabled smartphone into the TV, or vice-versa. Carrying the most recent AI technology, TV voice controls, and Magic Remote, all you will need to do to get information is to speak up.
LG unveils webOS 6.0 and NFC Magic Remote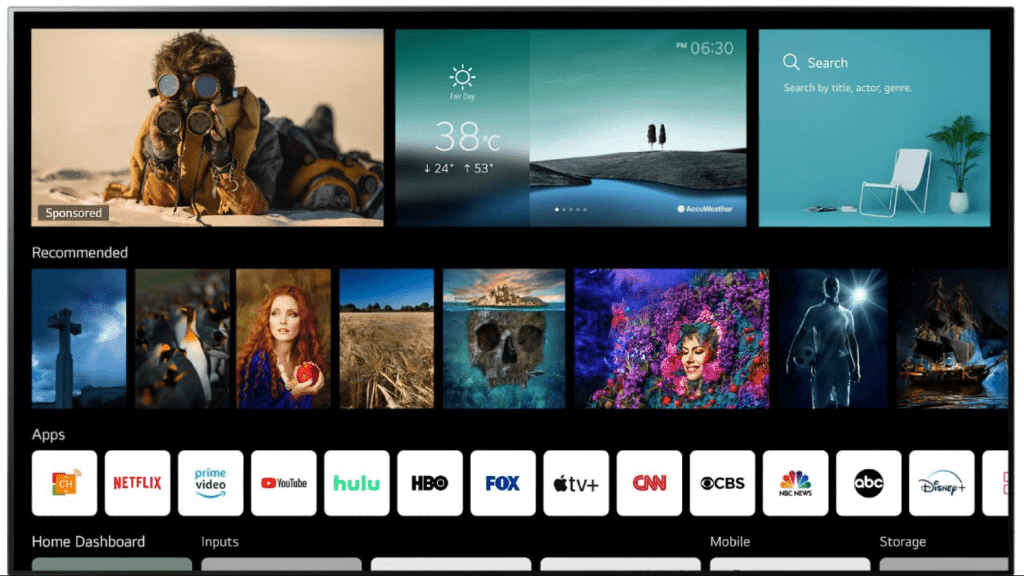 WebOS 6.0 includes a new feature dubbed Next Picks, which will analyze users' tastes to discover more information suited to their own liking. It uses the screening history data to recommend two live programs from the broadcast or set-top box offerings and one video on demand title or app that the user may like. Moving on, Magic Explorer, an improved version of LG's Magic Link, provides informative content related to what is displaying onscreen so viewers can find out more about the actors, locations, and other things of interest from the movies and shows they're watching.
The content-dependent feature provides the most comfortable shopping experience for products seeming across select broadcast channels and LG TV services such as Live TV, Gallery, Settings, and TV Guide by making adjustments to the cursor's color every time Magic Explorer has info to share.
The company's 2021 TV lineup with the webOS 6.0 will be on display during CES 2021, meaning we are not so far away from the official launch. Not only that, but LG is also showcasing the world's first Eyesafe-certified TV display, which includes a 65-inch OLED screen. LG's 48-inch bendable cinematic sound OLED screen will also be showcased alongside this throughout the CES this year.
Also Read: