Full Review of JioFi JMR815 4G Wifi Router
A few days back, Reliance Jio silently launched JioFi JMR815 in Indian market just to replace its predecessor with an improved battery and new processor. So here is the full review of this new JioFi portable WiFi router. Read this full article and know every minor detail about this device.
Unboxing
Inside the box, we get JioFi router, battery 2300 mAh, USB Cable & adapter, user manuals and warranty card. More info please watch JioFi JMR815 unboxing video on my Youtube channel Geekman.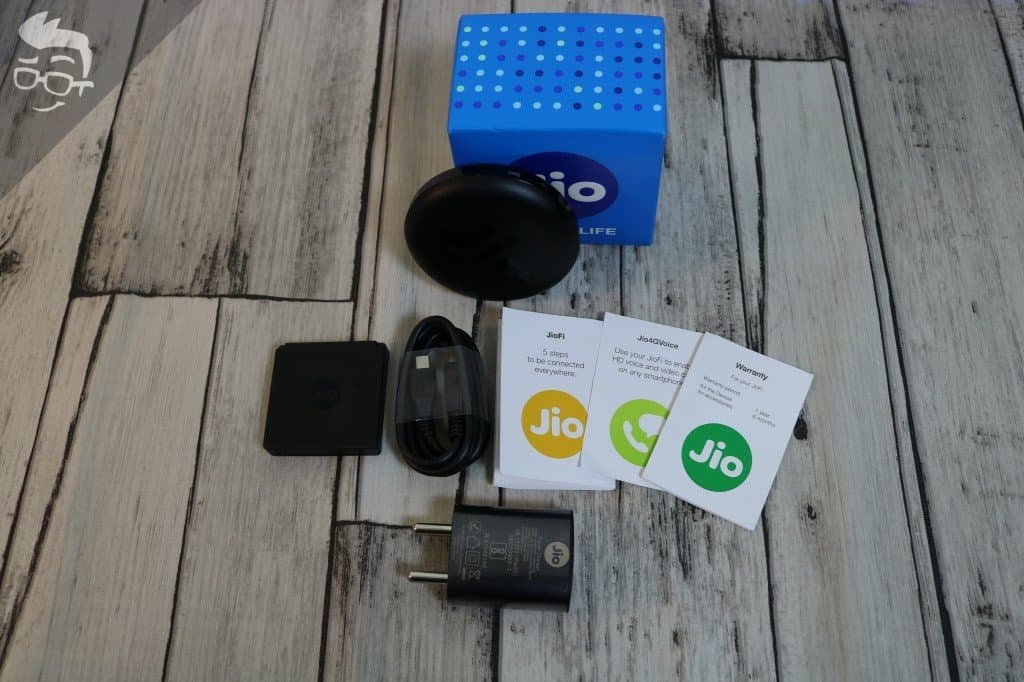 Specification
Model number: JioFi JMR815 (JioFi 6)
Processor: ALT3800
Max Download Speed: 150 Mbps
Max Upload Speed: 150 Mbps
Range: 10 m
Battery: 3000 mAh
Connections: Up to 32 Devices (31 WiFi + 1 USB)
Memory: 64GB with External SD Card
Supported: FDD – Band 3, Band 5, and TDD Band 40
Dimensions: 74×74×20 mm
Weight: 95 grams
Design and Build
On the design front, it looks like a small doughnut. It's very compact, handy and comfortable, so it can easily fit in any of your pockets. It also comes with good build and finishing (plastic body). The top and bottom halves are made of plastic and are separated by glass ring (plastic).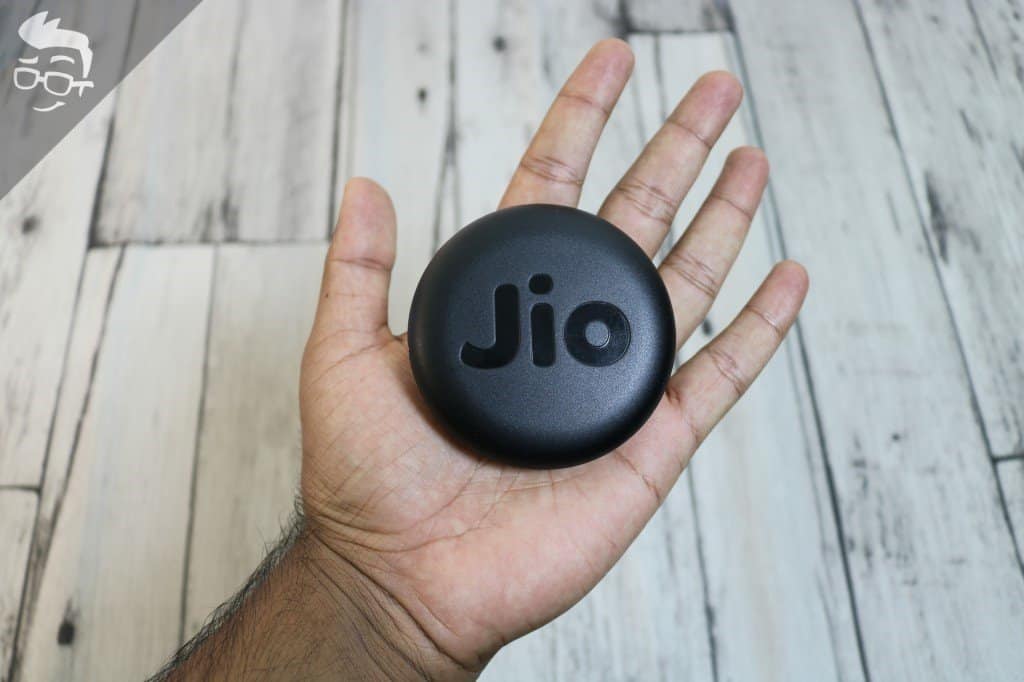 On one side there is a micro USB port to charge this JioFi Portable Router and on the other side there are Power On/Off and WPS buttons along with three LED indicator lights. These three LED indicator lights to give you an idea about the battery level, Network signal, and Wifi signal.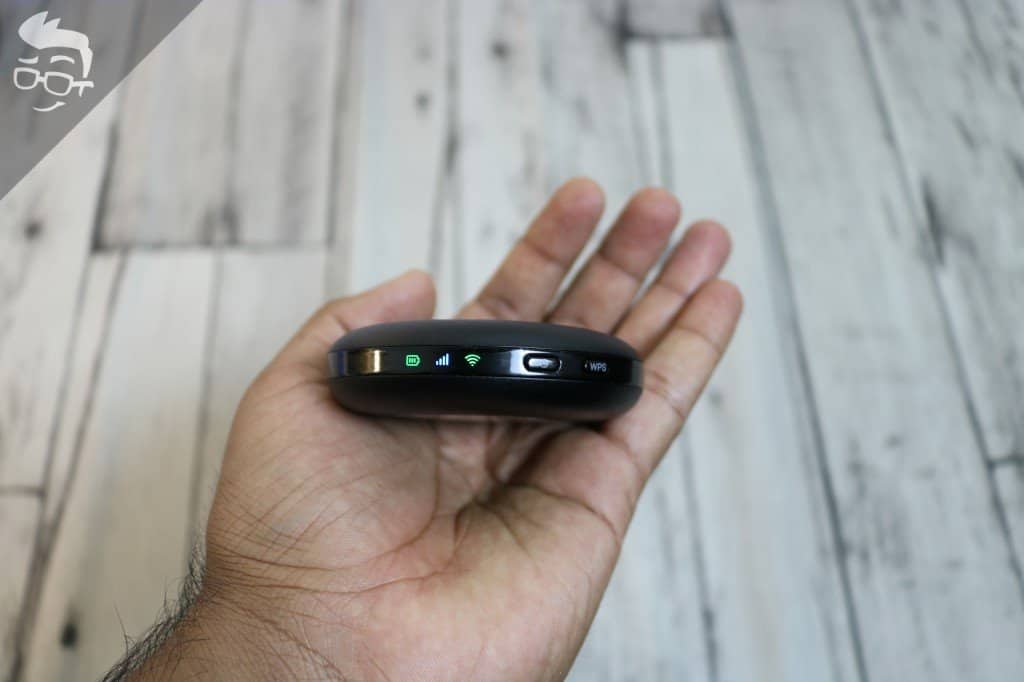 The back cover can be removed to access the removable 3000 mAH battery, insert SIM card and a microSD card. You can also share content of Micro SD card with other devices connected to JioFi Portable Router. All in all, I really like the design of JioFi JMR815 and there's nothing much to complain about here.
Compatibility
The New JioFi JMR815 can be connected up to 32 devices, including smartphones, laptops, PCs, Smart TVs and other internet-powered devices. But for a better coverage on all devices, I will recommend you to connect only 10 devices at same time. Furthermore, you can also use the micro SD card and share it's content wirelessly.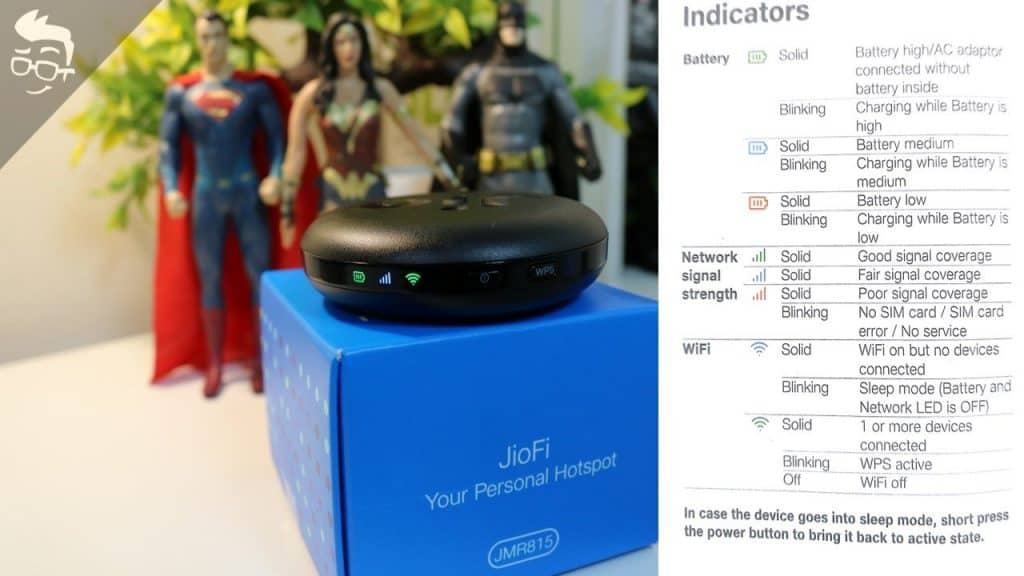 How to Setup JioFi?, How to change username and Password?
Setting up JioFi JMR815 is very easy and it takes only 1 min to do that. First of all, You must have a working JIO sim card. If you have that, all you need to do is pop off the back side, remove the battery, insert the SIM card and then put everything else back in their places. Do remember that when you are putting the back cover please note down the default SSID and password which you can find on a sticker beside the SIM card slot.
Once you have done this process, then press and hold the power button for three-seconds to boot the device and wait for 10-15 seconds. When you see a green WiFi signal on the glass display, means now you ready to connect this wifi router with your smartphone and laptop. Connect this JioFI using the SSID and password that we noted earlier.
You can easily change the default SSID and password with these steps.
Connect your JioFi to your phone or Computer.
Open your browser and type ' http://jiofi.local.html/ '
Now you can see login button in the top right corner, click it
Enter username: administrator, Password: administrator, Click login button
Now open the Network < Wifi setting tab on the right side navigation menu
That's it, now you can change your Wifi username and password.
More information please watch my review video.
Performance
When it comes to speed, it totally depends on Jio's network coverage in your area. I tested the JioFi JMR815 primarily on my Oneplus 3T and Lenovo laptop. On an Ookla speed test, I get really good speed with this device. I receive up to 7-9Mbps download speeds and 3-4 upload speeds. Basically, the speed will really depend on Jio's coverage in your area.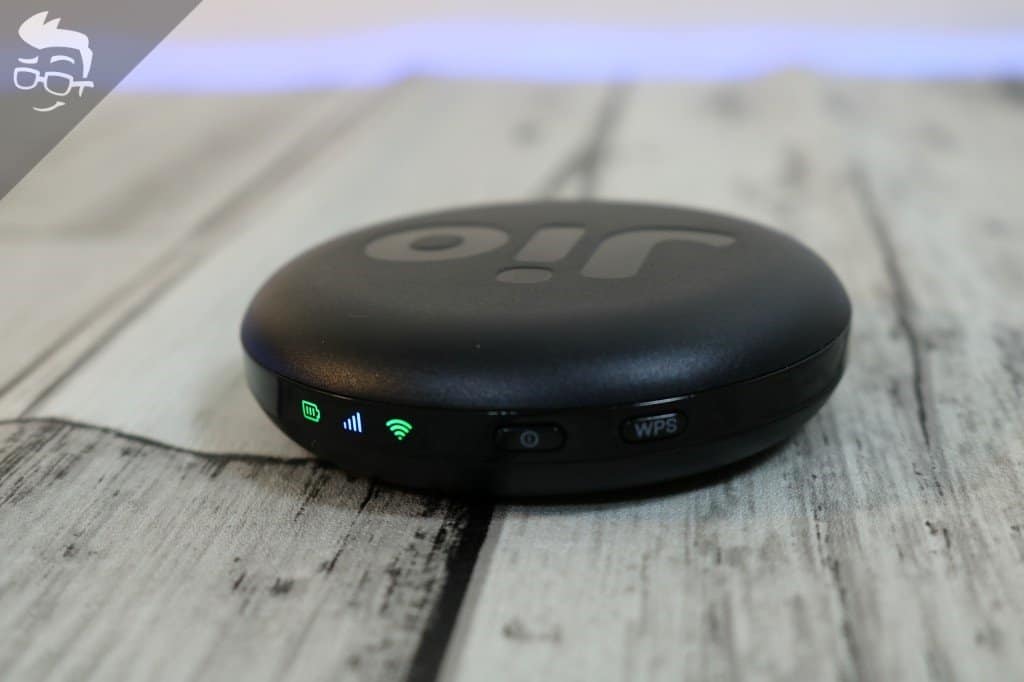 Battery life
The JioFi JMR815 is powered by a 3000 mAh battery, which is a standard size for the smartphone. It takes 4-5 hours to fully charge itself. It takes 4-5 hours to fully charge itself. After the full charge, it gives approx 7-8 hours of usage which is exactly what Jio claims. Please note, I have not tested this device while travelling. So, if you use this Wifi router while travelling on a bus or train, then maybe battery life will be less. It will happen because during travelling it will have to constantly switch between cell towers which take more power.
Buy now
Final word