Have you been scouring the internet for a decent gaming mouse, but everything you find is way out of your budget?
If so, the EvoFox Phantom Pro might just be the answer to your problem, supplying decent performance and good-looking RGB, without taking a huge toll on your bank account.
Let's dive into the detailed review, and see if the EvoFox Phantom Pro works for you.
Specifications:
Build & Comfort
Starting with the design and build, Evofox Phantom Pro has a very clean and minimalist design profile without any unnecessary elements. It doesn't look like a cheap gaming monster. It's just that the glowing RGB side light and additional customization buttons firmly place it in the gaming territory, which will most likely catch the eye of impulse shoppers.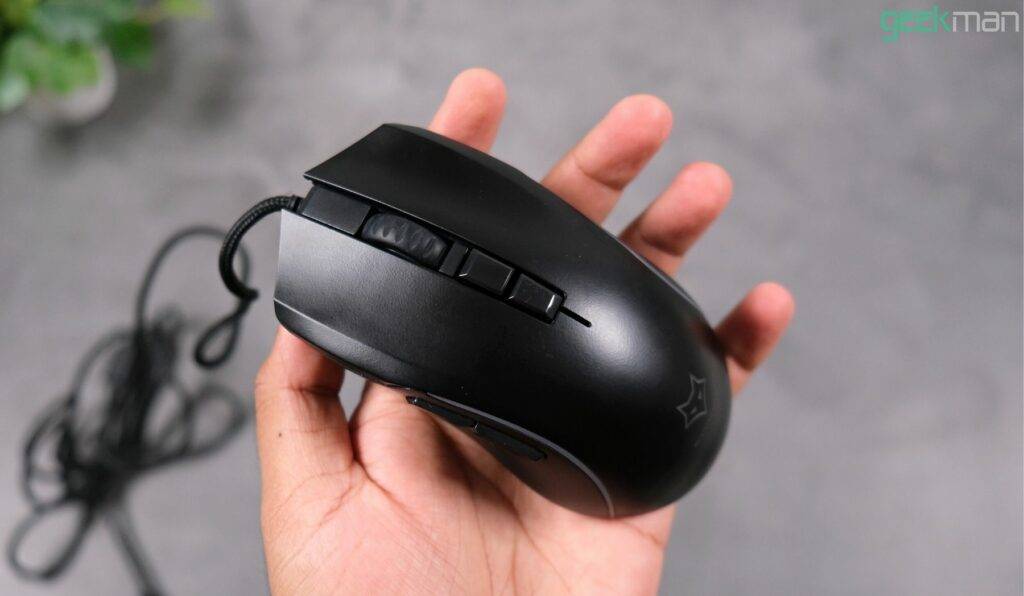 The mouse is very well built and feels very durable in hand. Let's take a look at other physical traits of the mouse. The top surface is smooth and nice to touch. Two programmable buttons have been positioned on the left side, which means this is not an ambidextrous gaming mouse.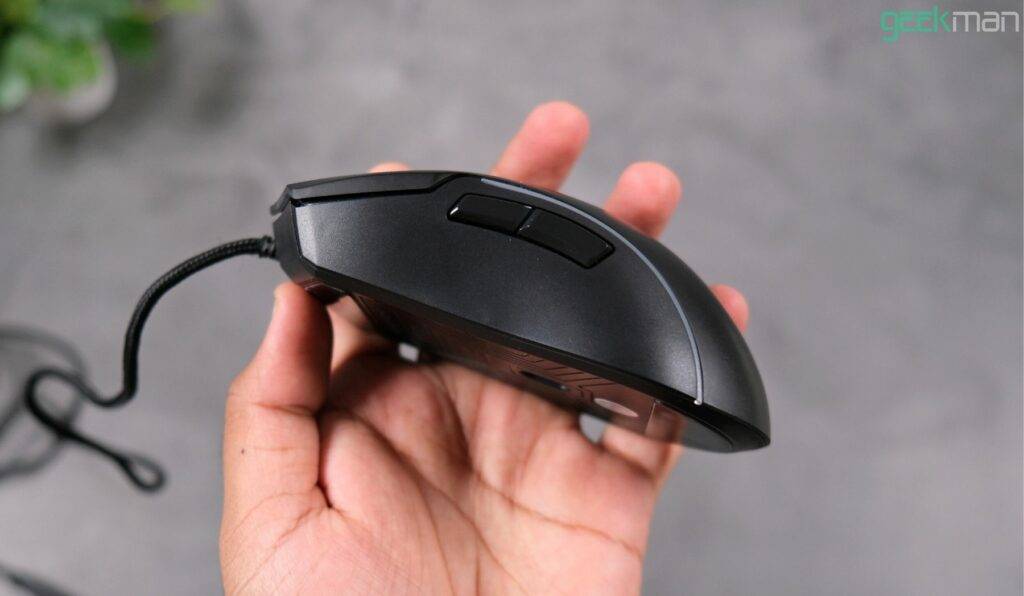 The palm rest area has the RGB EvoFox logo, which glows up when you plug it into your computer. There are sleek RGB strip runs on both the left and right sides, which is not too obnoxious, but isn't too subtle at the same time.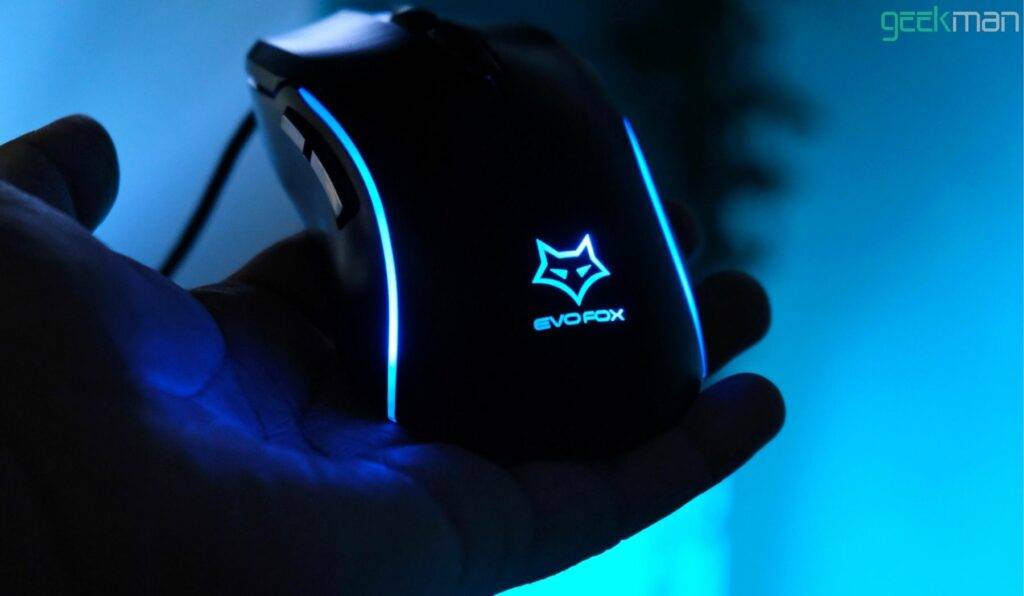 I want to clarify that we don't have unlimited RGB color options here. It has 6-7 total RGB effects that can be altered directly using the software. The software also allows you to change the brightness level of the mouse. You can even choose to turn it off if you want.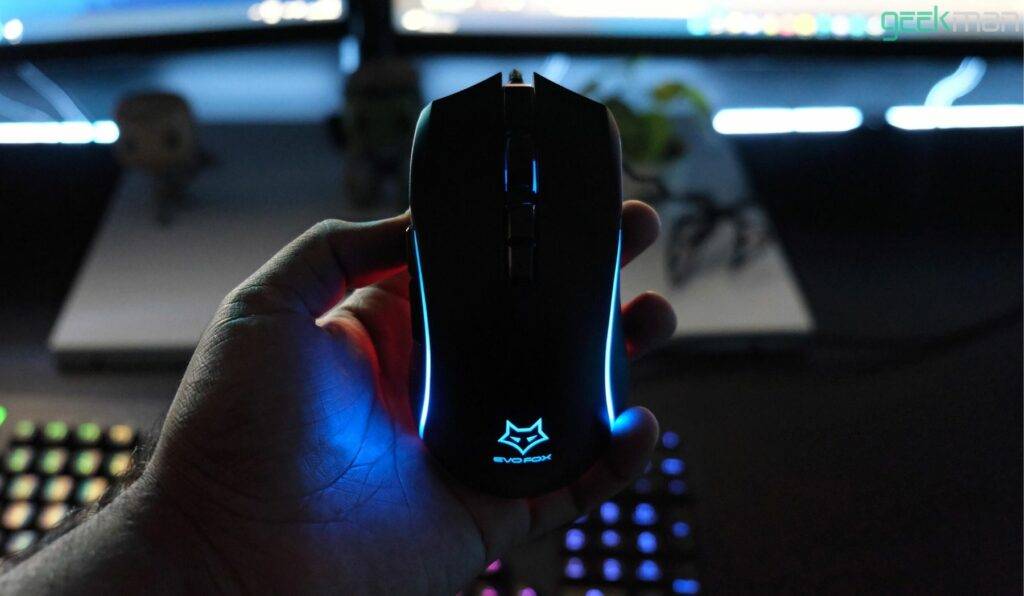 There are two buttons on top of the mouse seated beneath the scroller where one can be used for quick DPI setting or you can customize it according to your requirement. The scroll wheel also has a nice rubber finishing which offers a smooth scrolling experience.
The mouse has a 1.8-meter long braided cable that is attached to a gold-plated corrosion-free USB 2.0 port. The cable is of good quality and would last long, even with heavy usage.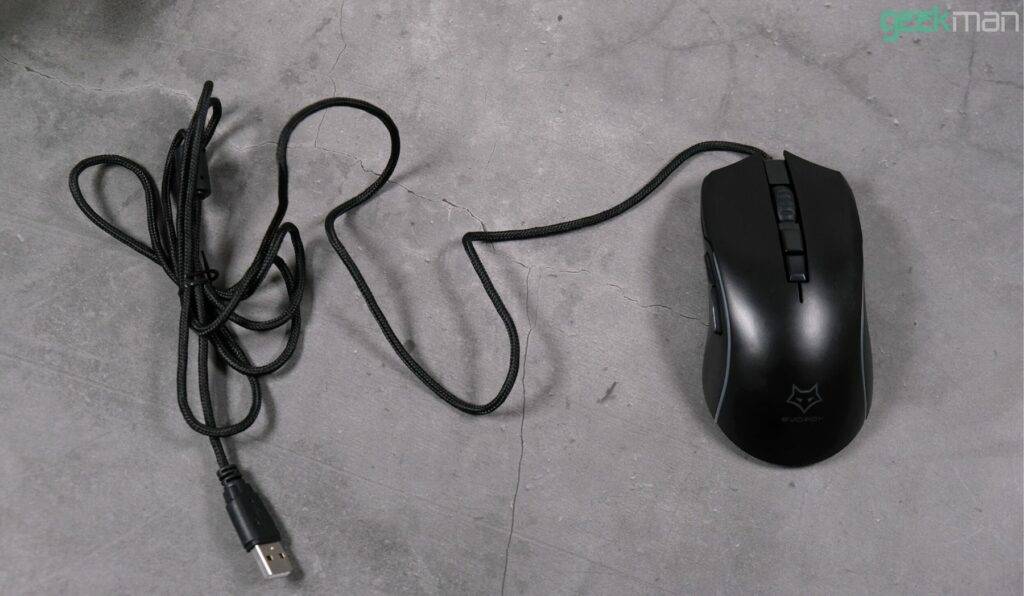 Coming to comfort, the EvoFox Phantom Pro is mostly made of hard plastic and is comfortable enough for prolonged usage. Yes, it's not a very lightweight gaming mouse, but the weight distribution is good, so the weight will not bother much, except if you like ultra-lightweight gaming mice.
Overall, the EvoFox Phantom Pro is very comfortable for all types of hand sizes and is easily compatible with all grip types, recommended for palm and claw grip users (best in this price range).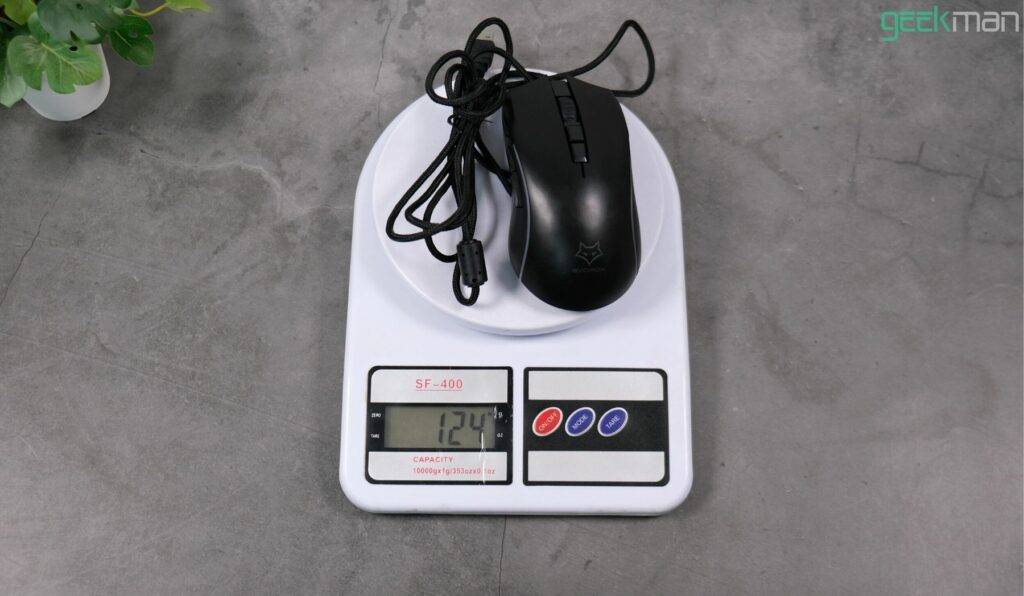 Features
The Phantom Pro comes with customization software that helps customize the mouse. It has all the basic customization settings, including button customization. Talking about buttons, it has 8 programmable buttons that can be programmed using the same software.
The EvoFox Phantom Pro comes with bundled customization software. As soon as you connect the mouse via the USB cable and fire the configuration software, you'll see decent options to play around with. It has all the basic customization settings, including DPI setting, RGB Mode, and button customization.
The first page is where you'll get button customization options. There you will also get 'Macro' setting options, as well.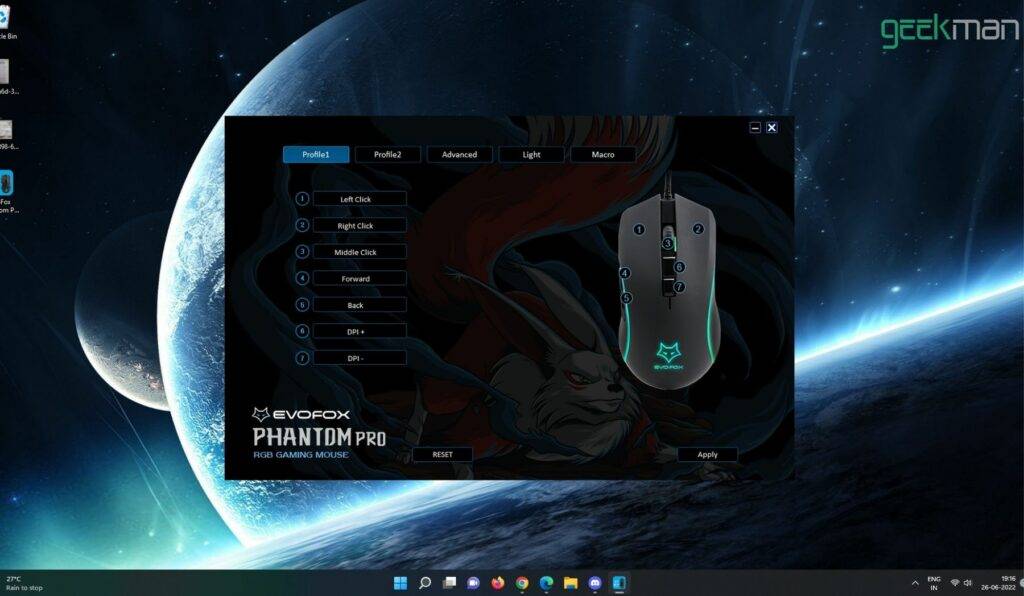 The next tab is where you can fiddle with the DPI and click the setting. It offers 6 levels of DPI modes that can be preset using the software. You can choose any DPI level ranging from 200 to 6400 with a variation of 200. You can also customize the pointer moving speed, double-click speed, and rolling speed. The software also offers to click repeat time and click interval duration, which is very helpful for FPS games and also very rare in this price range.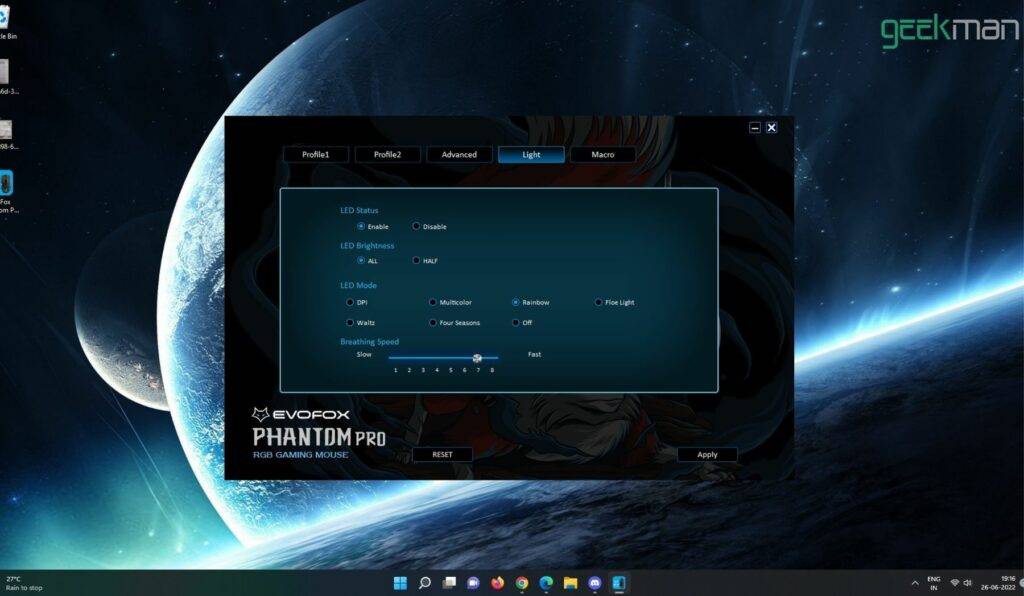 Moving on, there's a dedicated tab for the RGB setting. It has 7 total RGB effects that can be altered directly using the software. The software also allows you to change light's brightness level or breathing speed. You can even choose to turn it off if you want.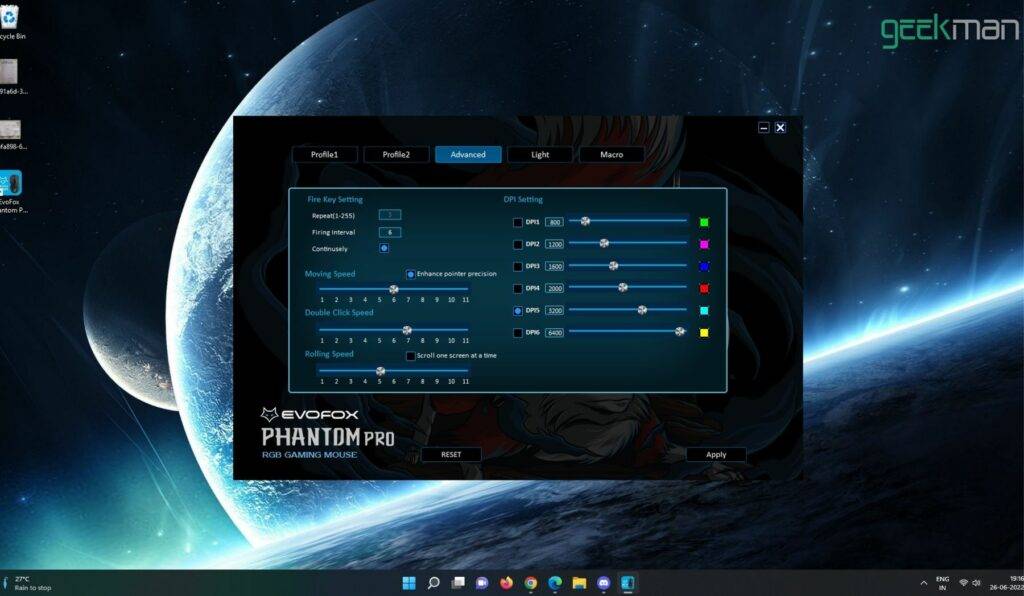 Although The EvoFox Phantom Pro offers a 125Hz polling rate and 12g acceleration, these numbers may sound a little disappointing, but this is what you should expect from a gaming mouse under a 1000 Rs price tag. If you want a 1000Hz polling rate, you need to upgrade your budget up to 1500 Rs.
Performance
Now, let's talk about the most important thing about a gaming mouse, its performance. The EvoFox has not declared the sensor's name, but they confirm they used a gaming-grade sensor. The sensor performance is good and defiantly justifies the price tag. As a gamer, I can easily feel the limit of this sensor, but I have to agree that it's enough for beginner and casual gamers.
As for the gaming performance, I tested it on games like CS: GO and Valorant, offering a decent gaming experience. All the buttons are tactile (The good thing is that company used Huano Switches), and the mouse is pretty responsive.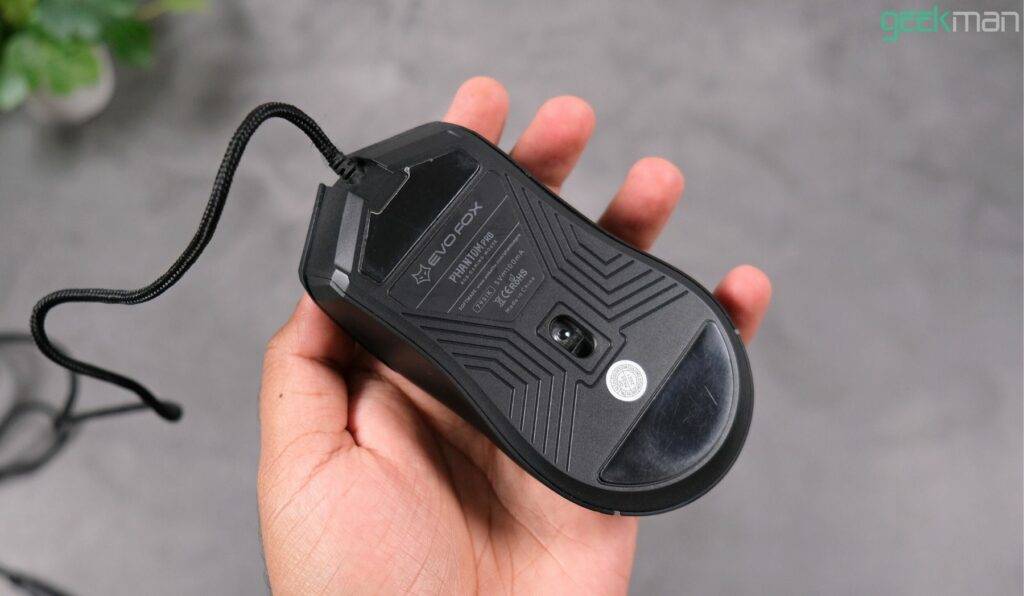 Apart from this, the EvoFox Phantom Pro has an ergonomic design, making it very handy. It is a full-sized gaming mouse, making it suitable for almost all hand sizes.
EvoFox Phantom Pro Worth it?
The EvoFox Phantom Pro is a decent-budget gaming mouse with good build quality. Its impressive ergonomic design makes it very comfortable and easy to use even for an extended period, which is one of the biggest advantages of this mouse.
Although if you're a professional gamer, you surely know this mouse is not for you but if somebody who casually plays sometimes or someone who needs a mouse for day-to-day usage, then this is surely the best choice for you under the price bracket of 1000 Rs. For more info, please watch detailed review video on our Youtube channel: Geekman.
Also Read: