Gaming is one of the segments that not just need skilled players, but good accessories too for optimal performance. Gaming mouses are one of these accessories that even after falling into such an expensive price segment, are still loved by the gamers.
These mouses are specially built to be more precise and accurate with super high response time as compared to the regular mouses. The device we will be reviewing today falls in the same category but the interesting part is its competitive pricing.
This budget RGB gaming mouse we are talking about comes from a homegrown brand named Claw and is called the Claw Dawon. This mouse is currently available for a price of Rs. 699/- which is very competitive for a gaming mouse.
So the question arises, is it really worth the price? Let's find out.
Design & Build Quality
Claw has kept the design very neat and minimal with no unnecessary design elements. On the top, it has a little rubbery matt finish which adds a little grip to the mouse and also gives it a premium look. Even the scroller has a rubber finish to it which makes scrolling an easy job.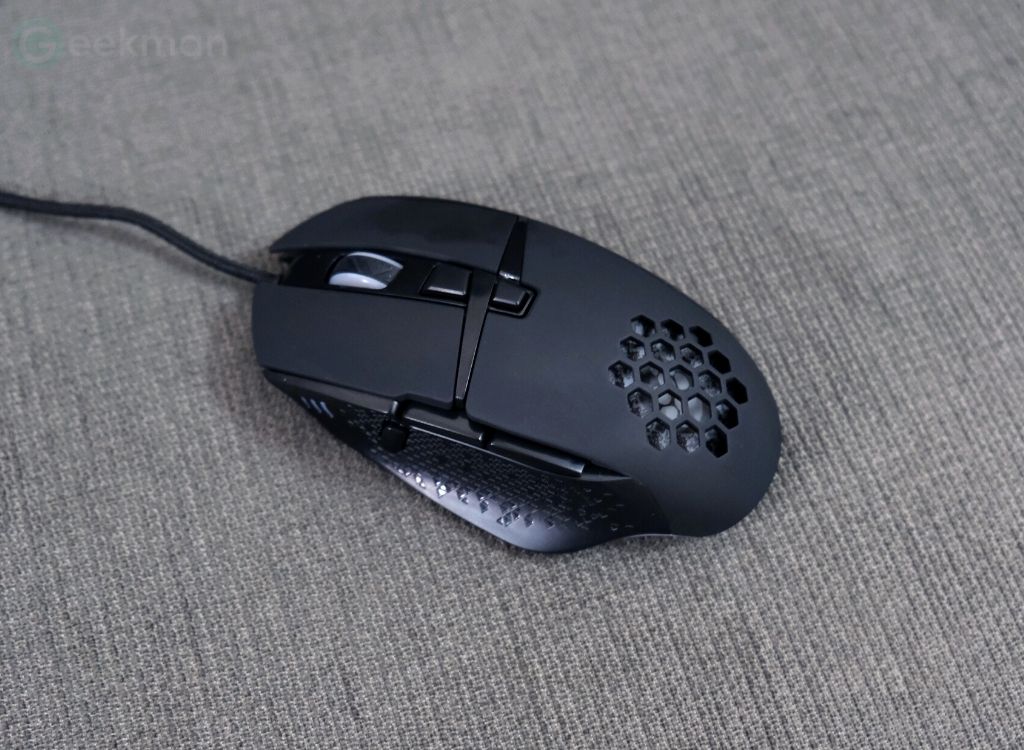 The palm rest has the Claw logo seated inside it which can be seen through a honeycomb pattern that lights up along with the RGB lights. There is one sleek RGB strip that runs below the logo from the left side of the mouse to the right side.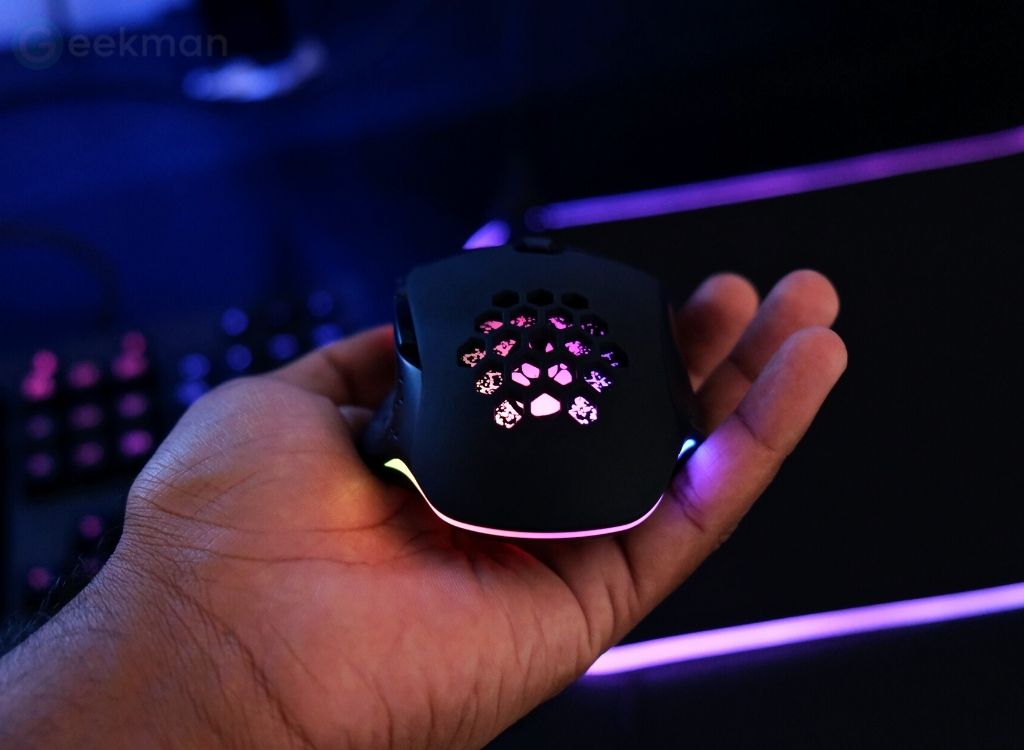 There are two buttons on top of the mouse seated beneath the scroller where one can be used to change the DPI while the other one is for the RGB lights.
The left side of the mouse has two thumb buttons along with a fire button. All three buttons are nicely seated with a little texture around them. The right side of the mouse stays clean with no buttons and just a little texture that adds more grip to the mouse.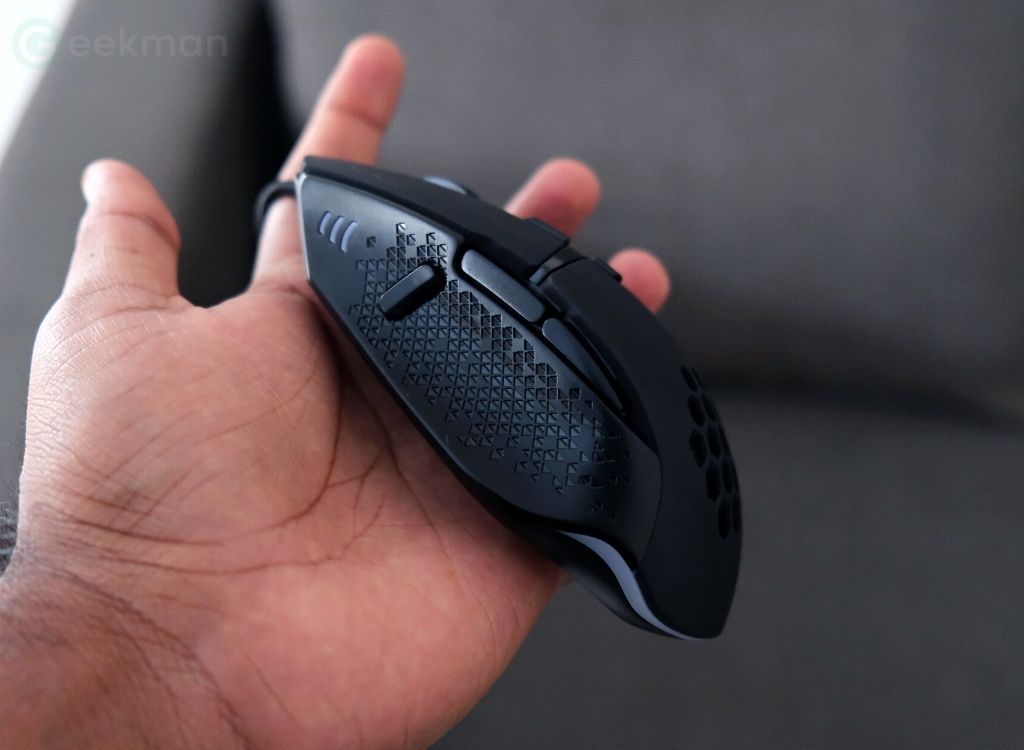 The mouse has a 1.8-meter long braided cable that is attached to a gold-plated corrosion-free USB 2.0 port. The cable is of good quality and would last long even with heavy usage.
The overall look and the build quality of the Claw Dawon are very impressive considering the price it is being offered for. It has an ergonomic design which makes it comfortable enough to be used for long hours.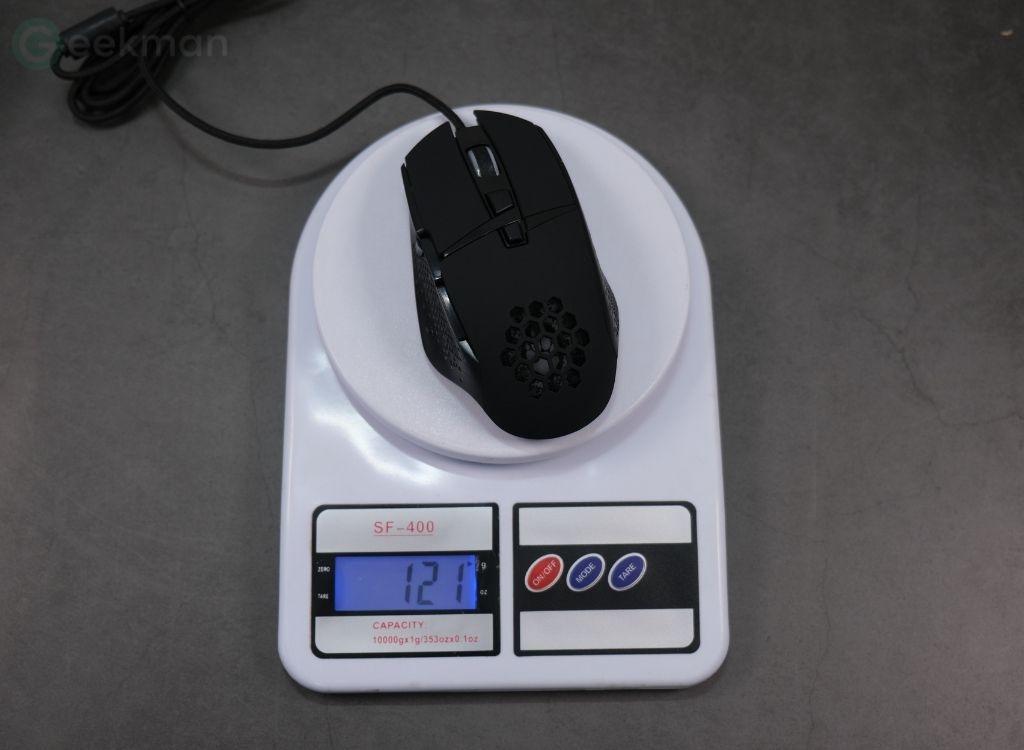 Features
The Claw Dawon comes with customization software that helps in the customizations of the mouse. It has all the basic customization settings including button customization. Talking about buttons, it has 8 programmable buttons that can be programmed using the same software.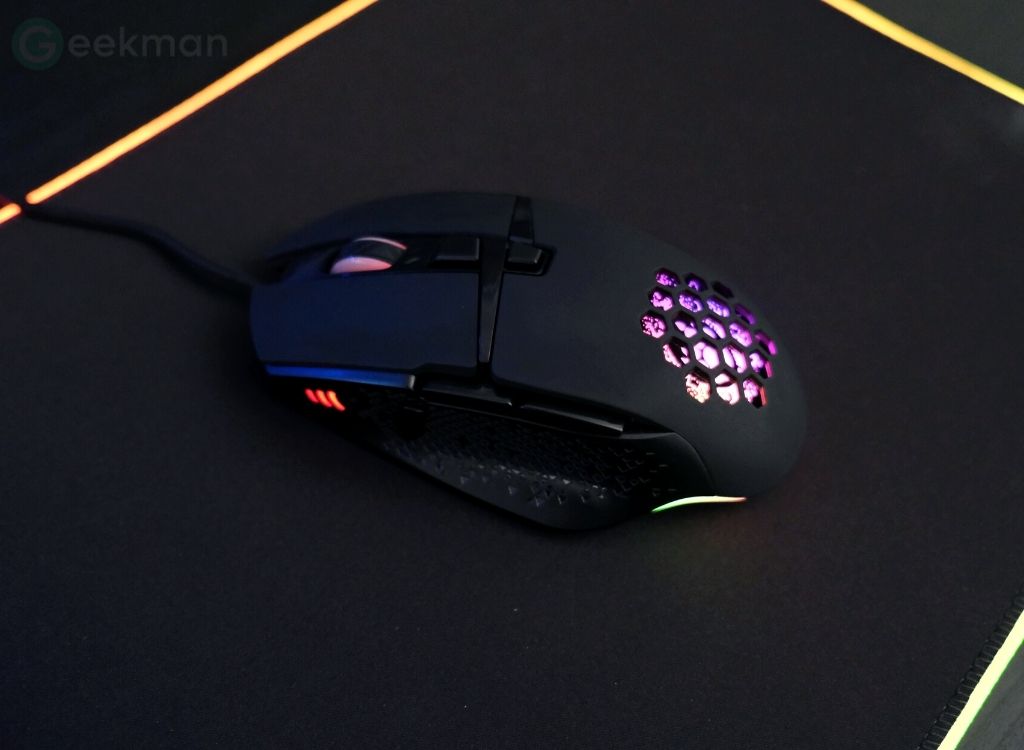 It has 6 total RGB effects that can be altered directly from the button on the mouse or using the software. The software also allows you to change the brightness level of the mouse. You can even choose to turn it off if you want.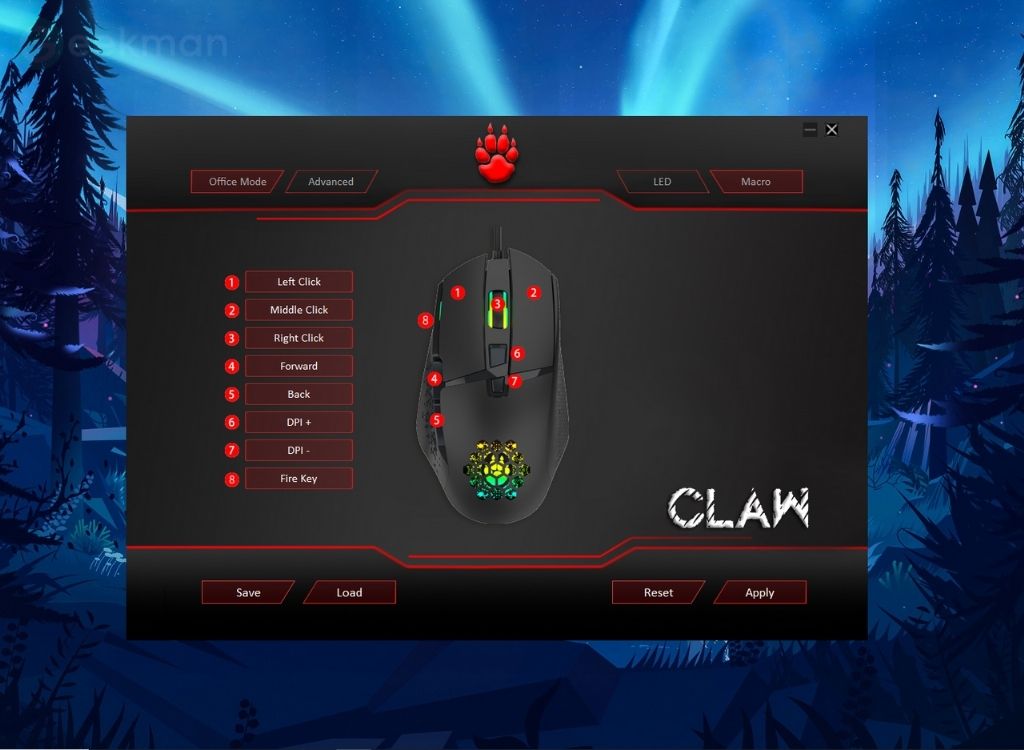 It offers 6 levels of DPI modes that can be preset using the software. You can choose any DPI levels ranging from 500 to 8000.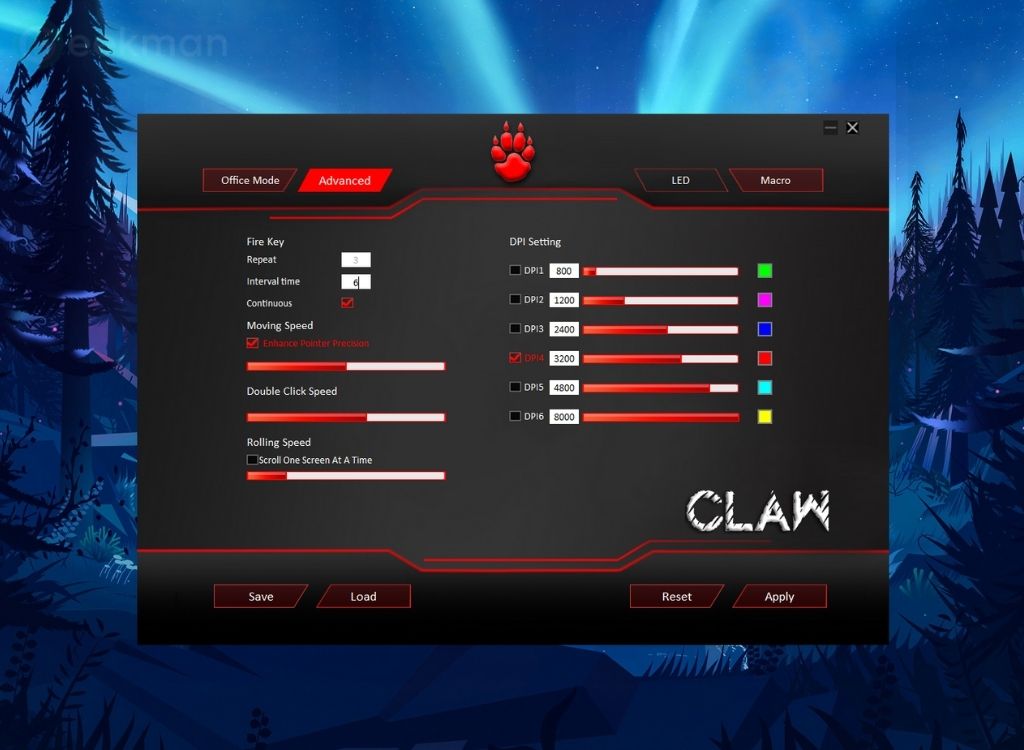 Although Claw has not mentioned its polling rate, in our experience it should be somewhere ranging between 130 to 150Hz meanwhile the response time should be somewhat around 5ms. These numbers may sound a little disappointing but this is what you should expect from a gaming mouse under 1000 Rs price tag. If you want a 1000Hz polling rate, then you need to upgrade your budget up to 1500 Rs.
Performance
Now coming on to one of the most important things of a gaming mouse, its performance. As already mentioned, CLAW Dawon has an ergonomic design which makes it very handy. It is a full-sized gaming mouse which makes it suitable for almost all hand sizes.
The mouse weighs around 120 grams which could not be considered lightweight but can surely be called mediocre weighed. If you're habitual to a very lightweight mouse then this may feel a little on a bulkier side although it won't take you long to get used to it. The 6 levels of DPI modes offer pinpoint accuracy along with superior efficiency.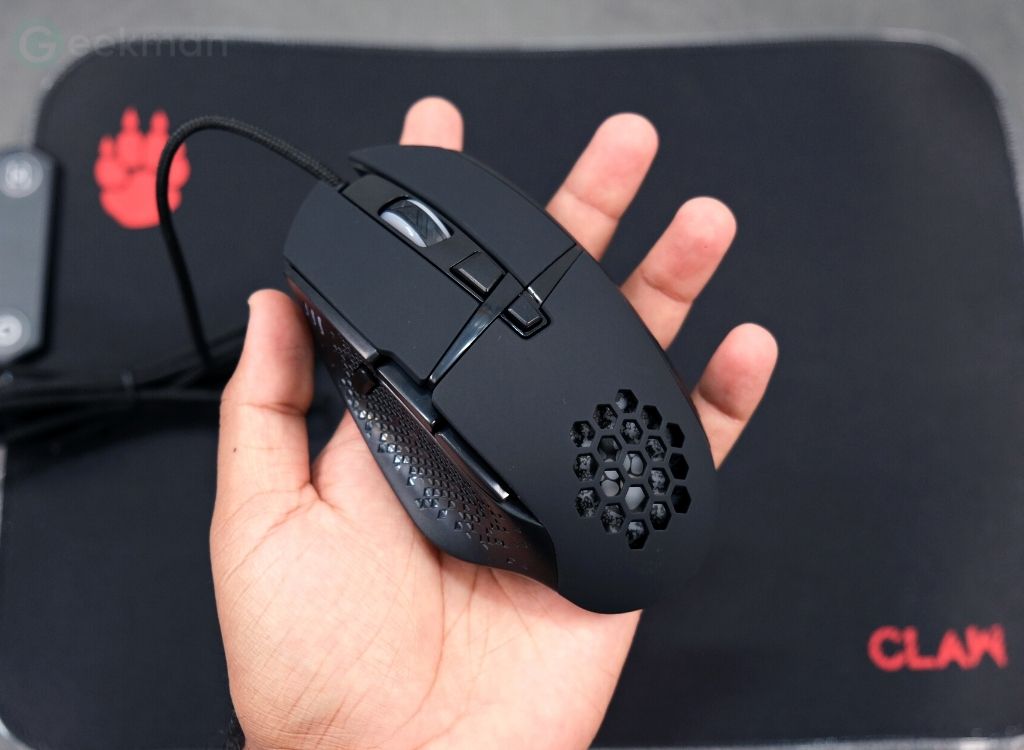 As for the gaming performance, we have tested it on the games like CS Go and Valorant and it offered an overall decent gaming experience. All the buttons are tactile and the mouse is pretty responsive.
Final Word
The Claw Dawon is a pretty decent budget gaming mouse with an impressive built. It has a really impressive ergonomic design that makes it very comfortable and easy to use even for a long period which is one of the biggest advantages of this mouse.
Although if you're a professional gamer, you surely know this mouse is not for you but if somebody who casually plays sometimes or someone who needs a mouse for day-to-day usage, then this is surely the best choice for you under the price bracket of Rs. 1,000. For more information please check the detailed review on our youtube channel: Geekman.
Extra: Claw Slide RGB Gaming Mouse Pad
Along with CLAW Down, the company also introduced the RGB Gaming mouse pad ' CLAW Slide ' with large and XXL size format. The CLAW Slide comes with the premium build quality and 14 different spectrum RGB backlight modes. There is no doubt, the CLAW Slide is one of the best premium RGB gaming mouse pads that you can buy under the 1000 Rs price tag.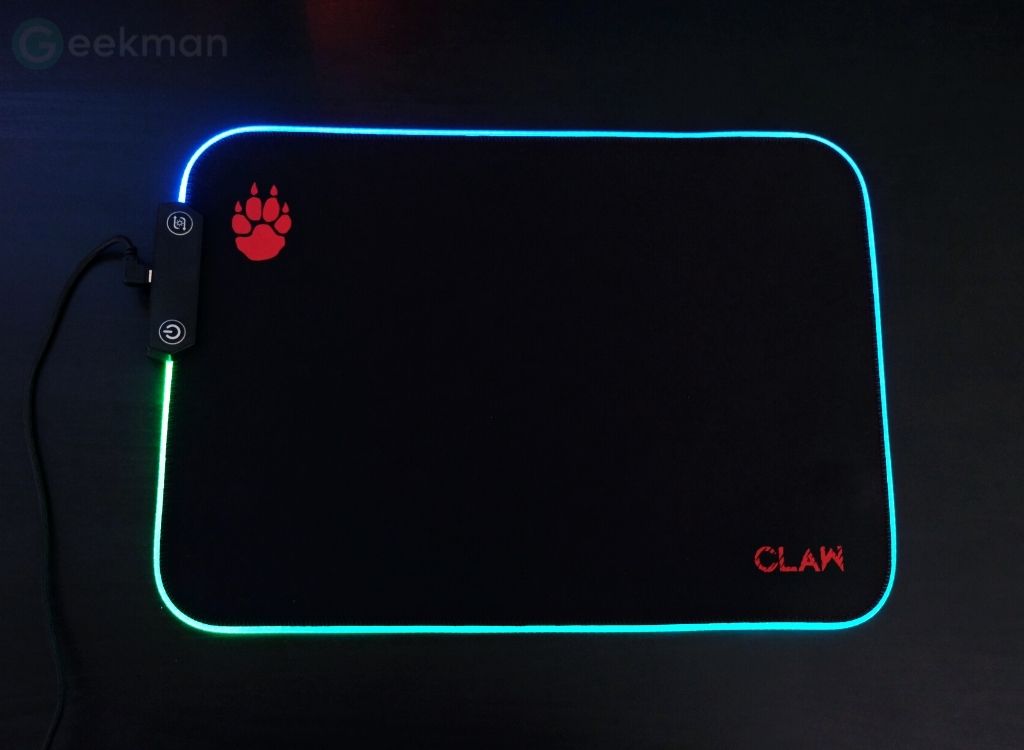 Buy Now:
Also Read: