I've tried and reviewed quite a lot of earphones and TWS Earbuds, and mostly because I really like checking out new headphones almost all the time, it's kind of an obsession. So, when Bludio sent ' Bluedio Hi Hurricane ' True-Wireless Earbuds, I just had to check them out. Well, I've been using these earbuds for the last 2-3 days or so as my daily drivers, so this is my review of the Bluedio Hi Hurricane truly wireless earphones.
Price & Availability
The Bluedio is china origin Audio product brand, well known for its high-quality product at an affordable price tag. You can buy their product from their official online store with a 20% discount or you can also buy from Amazon US, Amazon UK, and Aliexpress, for around $16.99 price tag.
Box Content
First up, let's quickly look at everything you will find inside the Bluedio Hi Hurricane box.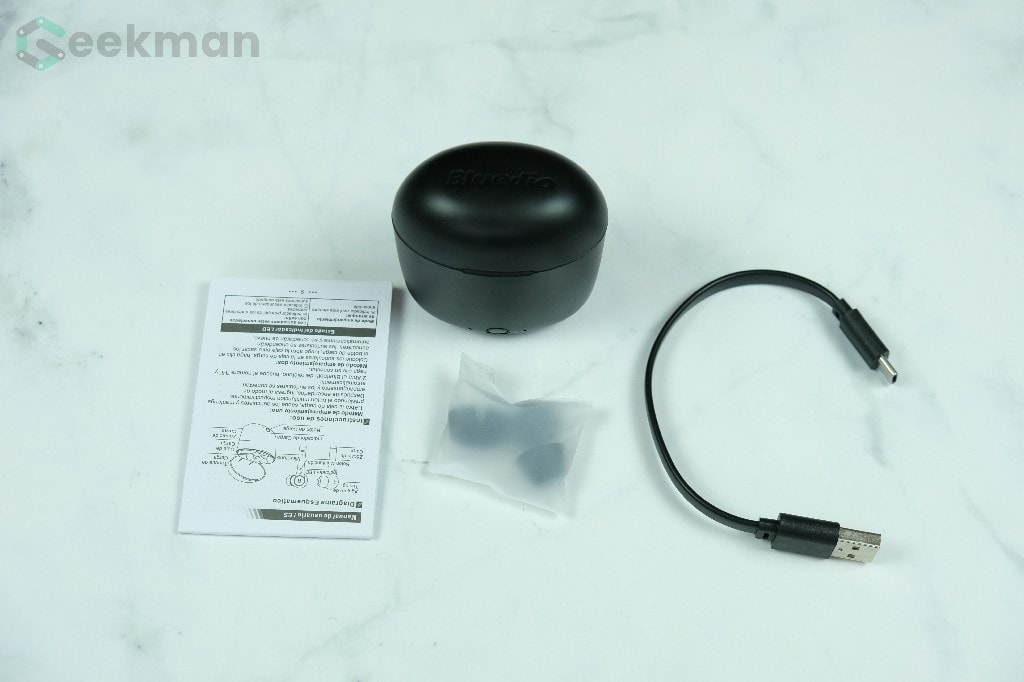 Earbuds with charging case.
USB Type-C charging cable.
Two different sized ear tips
User manual
Design, Build & Comfort
At first sight, you will notice that Bluedio Hi Hurricane inspiration from first-gen Apple Airpods, but it just looks like AirPods, you don't get that kind of build and functionality here. So, overall the design and build are decent and acceptable for the price tag.
The Earbuds comes with a case which is made up of plastic, which looks a little bit cheap and flimsy, and opening the case is neither tactile nor does it feel sturdy enough to handle being opened and closed multiple times, and there is no magnet so sometimes you need to close it by force.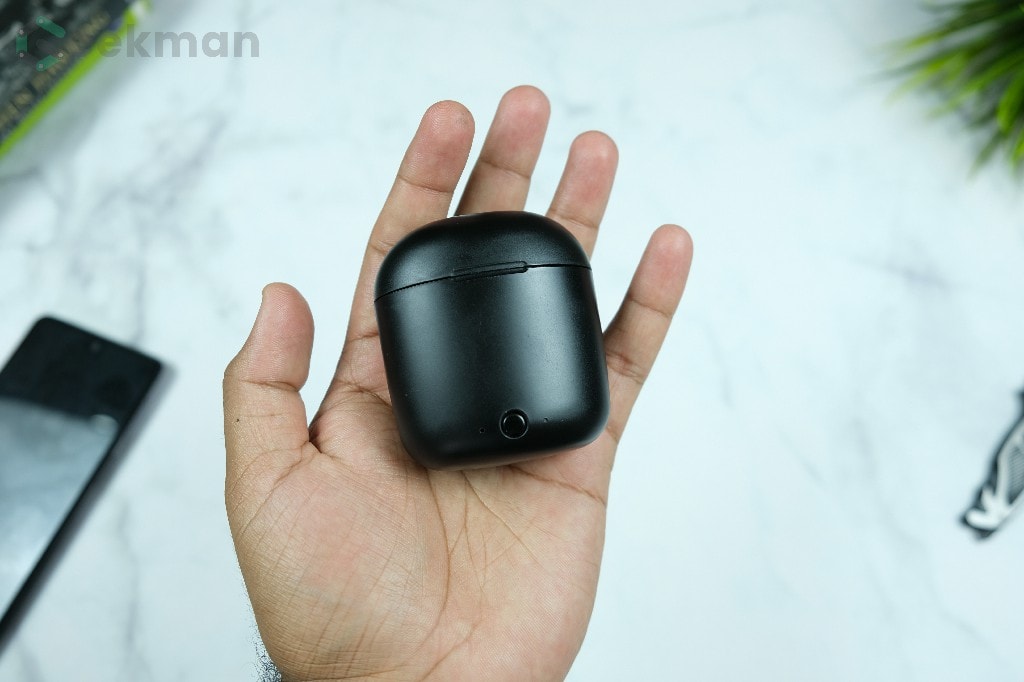 Even, the charging case does not have a magnet, so you need to push the earbuds little bit to feat in the right position. But, don't worry it does not fall off from the case even if you hold the case upside down, thanks to the unique design.
The best thing I found is how lightweight is these earbuds, it weighs just 5 grams per earbuds, even with the case, the total weight of the package is less than 40 gram, so carrying these earbuds in your jeans pocket is a really easy task.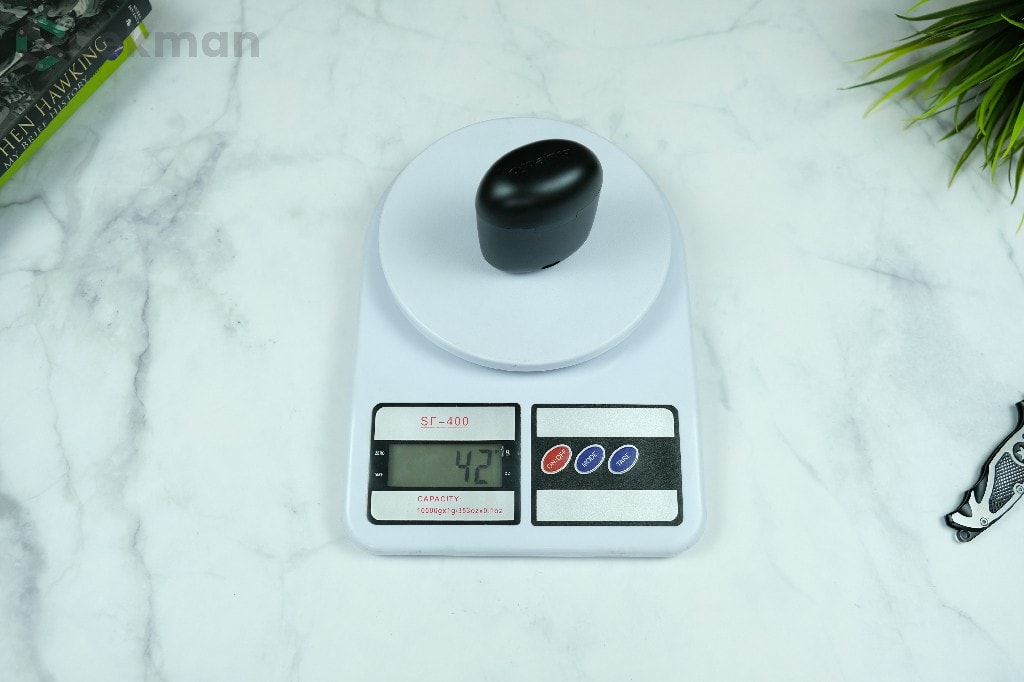 Now coming to earbuds, it looks a little bit big and bulky and I did have reservations about how well they'd fit in my ear, and how comfortable they might be. Fortunately, it turns out they are pretty great at both those things. Because of the lightweight body and 120-degree tangle ear tips you will get ultimate comfort.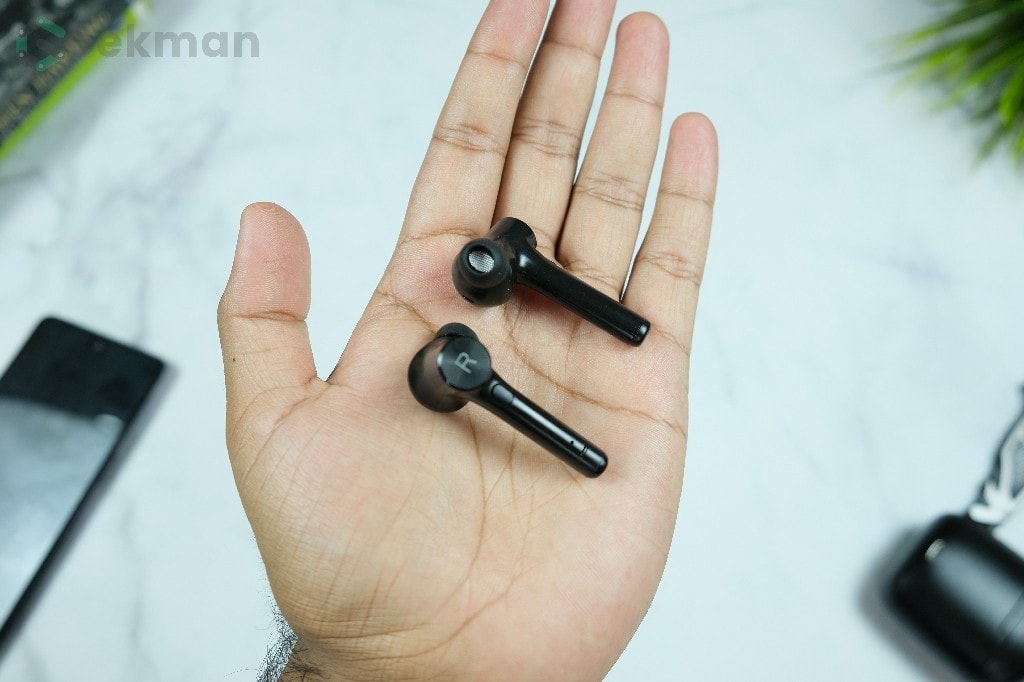 These fit perfectly in ears and do not fall off accidentally, the earbuds don't fall off even if you shake your head, so there shouldn't be any problem if you plan to use these earbuds while workouts. The earbuds do not feature any branding, which is a good thing for me. There are a tiny LED light and single multi-function control buttons on each earbud, using this button you can control the music and incoming calls.
The Bluedio Hi Hurricane also has a proximity sensor on right earbuds that can tell when the earbuds have been removed from your ear. Doing so results in the playback of the content is paused. This can be useful if your friend asks you a question and you just want to give them a quick answer without missing out on the crucial part of the song track to which you're listening, and it also helps to save the battery life.
Overall, these are decent build pair of earbuds with good comfort.
Connectivity, Control and Mic
Bluedio Hi Hurricane supports Bluetooth 5.0 and as per the company, the connection range is around 10 meters. During our testing, we found the connection range to be good. The Mi AirDots Pro can only be connected to one device at a time.
For pairing, there are two methods: either turn them on when you remove them from the case (using earbud button) or press the button on the case so they pair while still inside. After the pairing, the buds reconnecting automatically with the device. You can also use these Bluedio Earbuds as a single (Mono mode).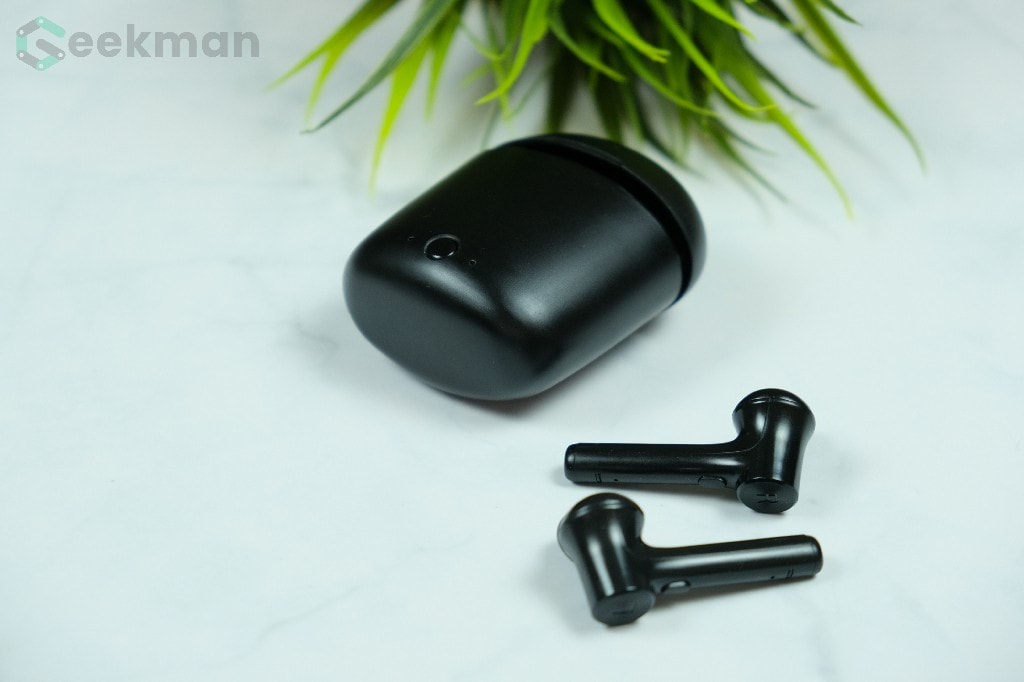 You can control the music and calls using the multifunction button. When listening to audio apps, you can click once to play or pause the track, double click the right bud to skip to the next one and the left one to skip backwards track. But bad thing is that you can't control the volume.
When a call comes in you can click once to accept the incoming call or press and hold for a second or two to decline. The last control option is to press and hold the button for 3-4 seconds for voice command, it supports Siri and Google voice assistance both.
Coming to the microphone, the quality is decent, the sound was loud and clear it was also accompanied by hissing and background static at the beginning and end of any speech. So overall, you can use these earbuds for calling purpose.
Battery
I don't know the battery size of the charging case or even earbuds, but the battery performance is really good and better than many of the other buds in the same price range. The Bluedio Hi Hurricane offer approx 3-4h playback time in a single charge with 70-80% volume, which is excellent. Recharging time is also very less, it takes approx 2h to full charge itself inside the charging case.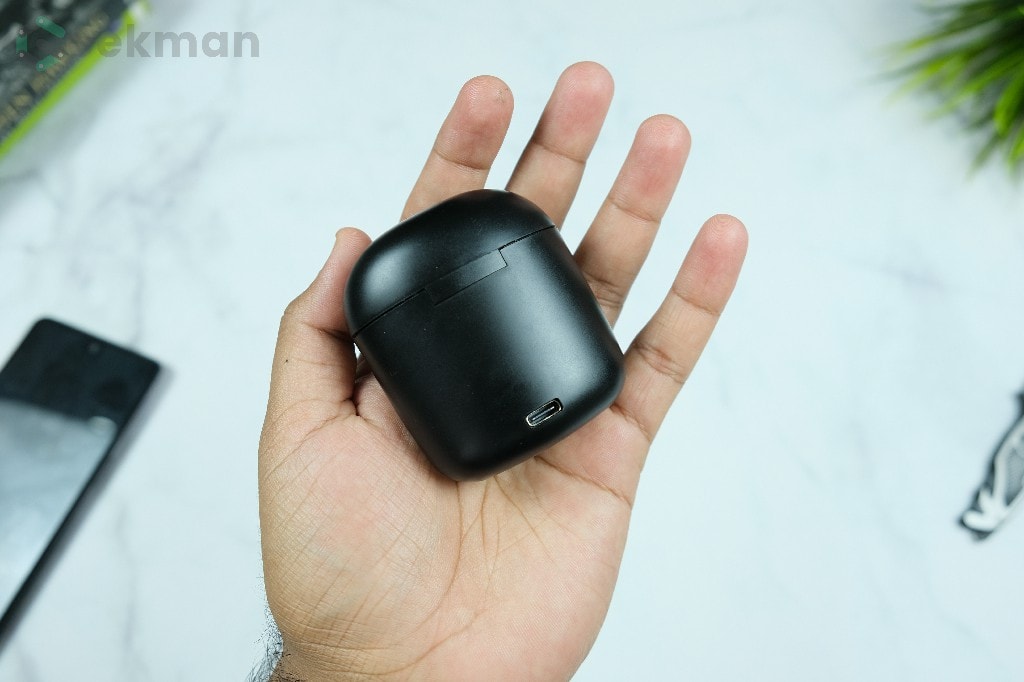 Please note, the charging case doesn't automatically start charging the earpieces – you'll have to do that manually. The charing case recharges the earbuds around three times, means approx 12h total playback time, which is again good.
Sound Quality
The Bluedio Hi Hurricane packs a large 13mm diaphragm dynamic driver unit to provide a wide sound field. The Mi AirDots Pro can transfer sound by using SBC and AAC Bluetooth codec only and lacks high-quality aptX codec support. Moving on to the sound quality, I have no complaints whatsoever.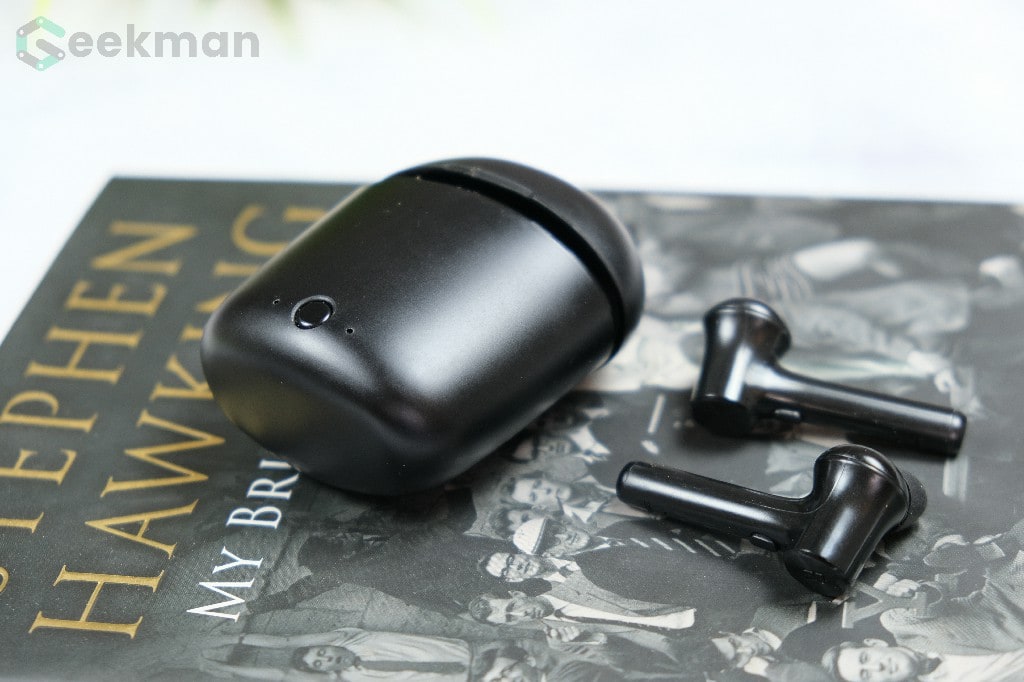 Listening to a variety of styles of music tracks proved enjoyable, with a good amount of separation between instruments and a respectable delivery of right amount bass. The bass node is decent and handles the treble quite well even on higher volume. Overall, the tones are clean and well balanced.
The vocal node is also sound good, and even clear at high volume. So if the movie watching is your main priority, then you will not regret with the sound quality of these earbuds.
Final Word
So, should you buy the Bluedio Hi Hurricane true wireless earbuds? The sound quality offered by these are quite good, and they provide a comfortable fit. But there are some significant drawbacks to consider. The design is not good looking while the build materials used feel cheap and lack of magnet did not make a good package to buy. But if the comfort and balanced audio quality is your main priority then you go with these earbuds.
Also Read: