A good mouse pad will help you more than you think in caring you your mouse and having a proper grip on it. A good mouse needs a good surface which should neither be too rough nor too slippery. If you have a gaming mouse and spend a lot of time playing computer games, a proper mouse pad can enhance your gaming skill in different manners. If you are using your mouse without any mouse pad, I would recommend you to buy a one and compare the difference yourself.
Today market is full of different types of Mouse Pads some of which are made to just fooling you and are completely useless and hence it becomes really very hard for people to choose the best mouse pad according to their need. The Mouse Pads in the market start from around Rs 300 and can go as high as they can, but you can easily get a good quality Gaming Mouse Pad under 500 Rs If you are searching for a mouse pad under 500 then this post is just for you.
These are the best Gaming Mouse Pad under 500 Rs that you can buy today
1. Redgear MP44 Control & Speed Type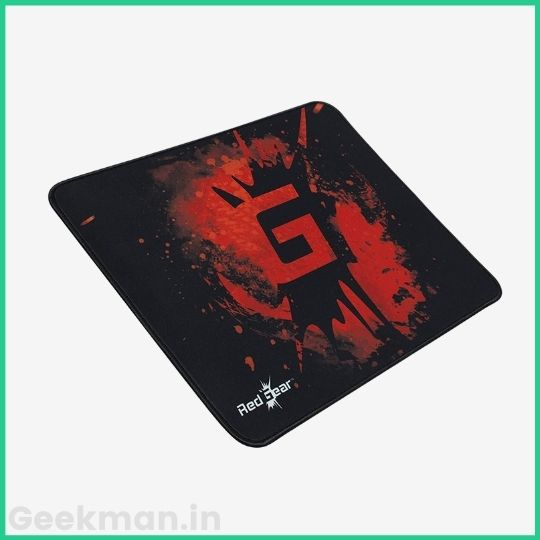 Redgear's mousepads are really very well designed both in terms of looks and build quality. The Redgear MP44 control mouse pad is a gaming mousepad that will provide you with a whole new comfortable gaming experience. The best part is that it's available in speed and control both types, you can buy any one of them according to your requirement.
It is reliable for game controls and sensitivity and made especially for professional gamers. It contains sensor reactive coating to reflect back more light to the sensor of the mouse. The pad is of size 440 mm x 350 mm x 4 mm. The rich red and black colour of the pad makes it look attractive. Yes, you also have three different size options with this Redgear mouse pad – Larger, Extra Large, and small.
2. Cosmic Byte Dwarf Mouse Pad
The Cosmic Byte Dwarf is our second choice on the list of best Gaming Mouse Pad Under 500 Rs. The control and speed both type surface available with this mouse pad along with three different sizes.
A Cosmic Byte Dwarf Mouse Pad comes with an anti-microbial surface, will help you keep your mouse safe from the dirty surface. Its non-slippery base will help your mouse in giving faster result and will enhance its usability. The pad is designed by keeping design and trend in mind. Its speedy surface is convenient for gamers as it provides better control. The pad is made up of silk material, which reduces tabletop roughness to zero and provides the best gaming experience. The dimensions of the pad are 320 mm x 270 mm x 4 mm.
3. SpinBot Armor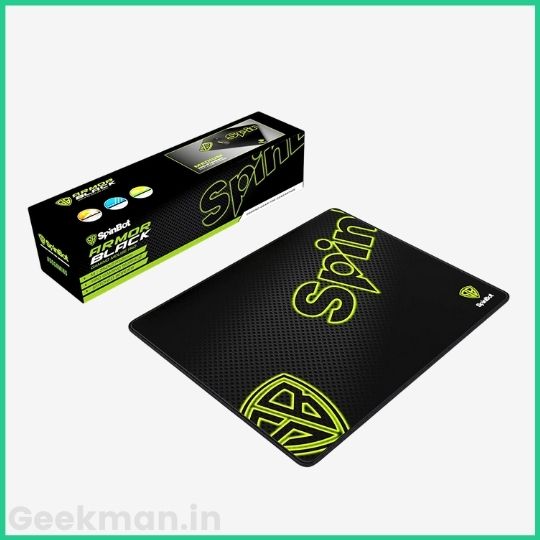 The SpinBot Armor is another stylish and good looking Gaming Pad In this price range. Yes, It's available in both control and speed type surface. It provides them with a smooth, high-quality surface to glide the mouse smoothly and a proper grip to stop when needed. The base of the pad is made up of 5 mm thick rubberized surface, not easily allowing it to shift from the place. The pad is 100% Waterproof, which makes machine washable very easy.
4. Redragon Capricorn P012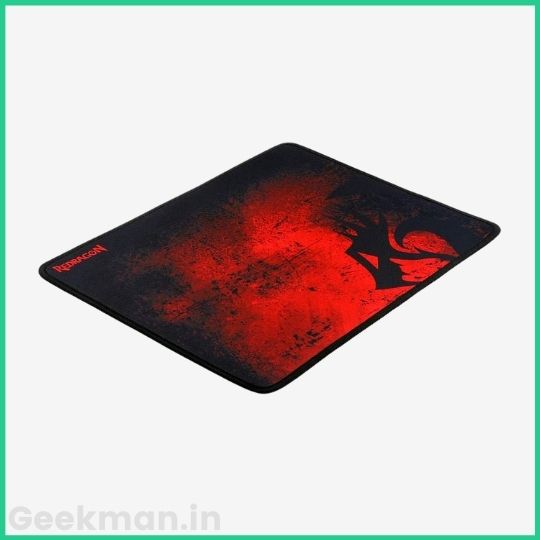 Redragon Capricorn P012 is an amazing mousepad not only for gaming but also for casual uses. The mousepad is specially designed for gaming. Its special surface provides you with a unique blend of speed and control which makes its mat ideal for any situation which is not generally provided by any ordinary mousepad. You will be getting a waterproof surface. Its non-slippery rubber bottom provides you with a great grip for better stability. It is machine washable also. The pad is light weighted weighing around 50g and measuring 12.8x10x0.11 inches.
5. RiaTech Large Size
RiaTech large mouse pad would help in keeping your keyboard safe. The extended mouse pad with stitched embroidery edges feels like endless smooth surface for gliding mouse. Non-slip rubber base can be firmly planted in the desk and will help in more efficient continuous work with the mouse. The black coloured, world map printed, the waterproof pad is washable and liquid stains can be cleaned with water for continuous use. The pad dimensions are 600 mm x 300 mm x 2mm and it weighs around 253 g.
Consider these things before buying Gaming Mouse Pad!
Speed Type/Control Type/Hybrid Type
Control Type: Control Mouse Pads have a more coarse or grainy feel giving you more control over your mouse movement. This can come in handy when playing a precision-based FPS game (Like CS GO, PUBG PC) and you need to make sure that your aim is on point all the time. Most of the sniper users choose the control type pad.
Speed Type: A speed pad is a little bit soft compared to the control pad, It has smooth fabric surface for your mouse and has the same rubber surface at the bottom so it doesn't slip and slide around your desk. Speed type pads offer the same incredible tracking and precision that a hard pad or a control pad can offer but with a little less resistance when swiping your mouse around quickly. Overall in terms of comfort, the soft fabric speed pads offer a little more comfort for long gaming sessions.
Hybrid Type: It's a new trend in a gaming mouse segment, a hybrid pad has a mixture of plastic and fabric intertwined together to give the benefit of speed and control both.
Size
The size of a mouse pad is also very necessary to consider before buying a gaming mouse pad. There is three major difference size of mouse pads available in the market – Small, Large, and Extra Large. For Gaming, I don't recommend you to go with a small size. The large and Extra large is perfect and comfortable for gaming.
Also Read: