When it comes to Chrome extensions, adding a VPN extension can be a valuable choice. If you cannot access some websites, VPNs can open all fringes of web browsing without restriction and unblock any website. The most important part? They absolutely secured and anonymous.
However, the sheer number of VPN extensions can make finding the ones that suit your requirements difficult. So, We have compiled a list of the best Chrome VPN extensions to simplify this process.
These are the Best Chrome VPN Extensions that you should try
---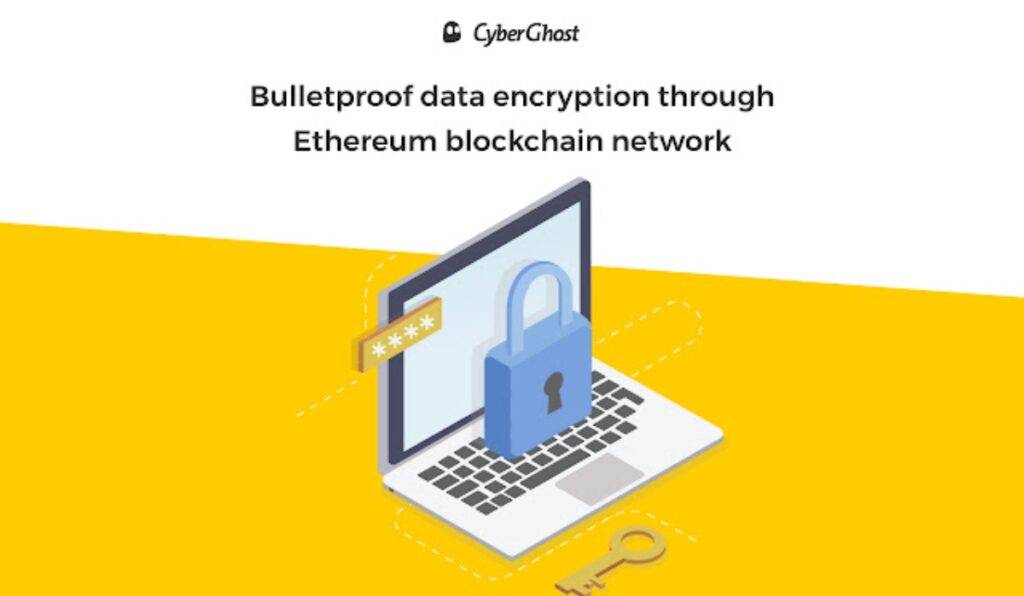 The first extension on the best Chrome VPN Extensions list is CyberGhost VPN. Their Chrome browser extension is free and can be used worldwide, even in countries where the internet is censored. All you have to do is click the Power button, and you'll be instantly connected to a CyberGhost server.
You can select a server location, and your IP address will change in a snap. The extension offers great features, such as online data encryption to keep your information secure, a hidden IP address for added privacy, and access to geo-restricted websites. Moreover, it also provides protection against malicious content and secure Wi-Fi connections.
However, it's important to note that the free version of the extension only provides access to four server locations and functions as a limited trial.
---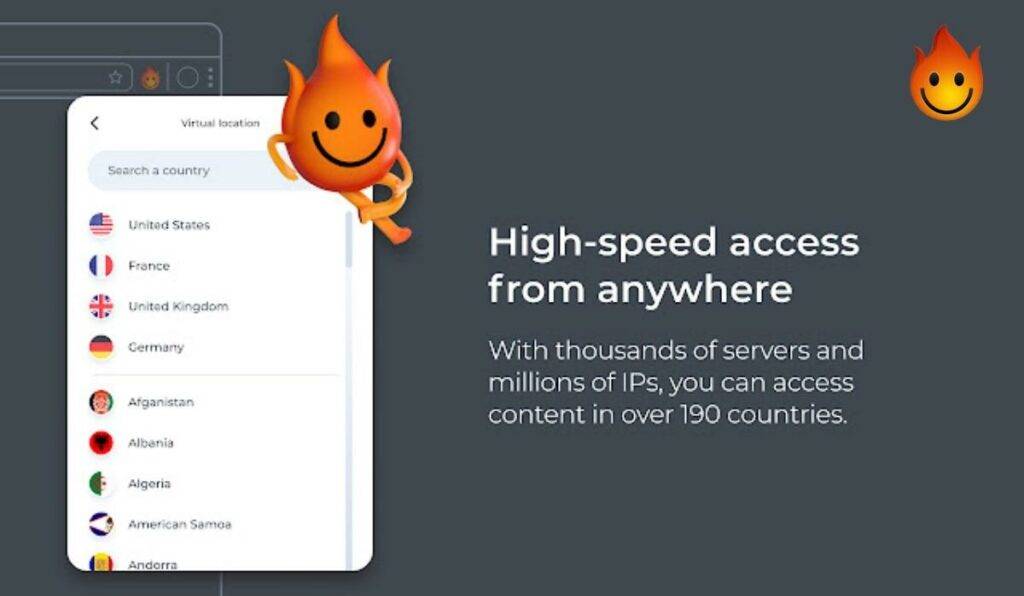 If you are familiar with VPNs, you likely know or heard about Hola VPN. This VPN is free but with some limitations. Hola VPN allows users to bypass restrictions and access websites that may be blocked or censored in their country, company, or school.
It employs fast tunneling technology to unblock most websites for a limited period. One of the notable features of Hola VPN is its convenience. Users can utilize the extension without signing up or creating an account. The only con is the free version of the Hola VPN Proxy has advertisements.
But you can sign up for a premium version of Hola VPN. The premium offers unrestricted access to all websites without any time limits.
---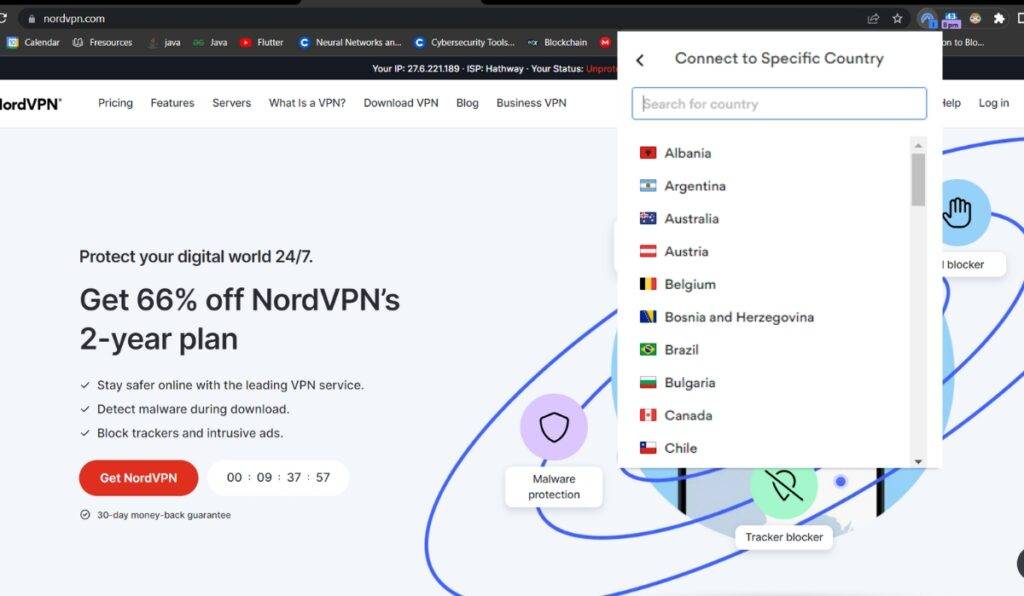 The NordVPN proxy extension for Chrome is a fantastic choice for a VPN. With access to over 5,000 servers in 57 countries, NordVPN ensures a wide range of options for connecting. Its encryption guarantees top-notch security without sacrificing speed. Privacy is a top priority with NordVPN.
With a simple click, you can hide your IP address and location using their extension. This grants you a new online identity and enables you to browse the web with complete privacy. Unlike some other services, NordVPN imposes no limits on your browsing experience. You can browse, stream, and binge-watch your favorite TV shows without interruptions or data restrictions.
NordVPN is available for as little as $3.49/month. In addition, there is a 30-day risk-free money-back guarantee.
---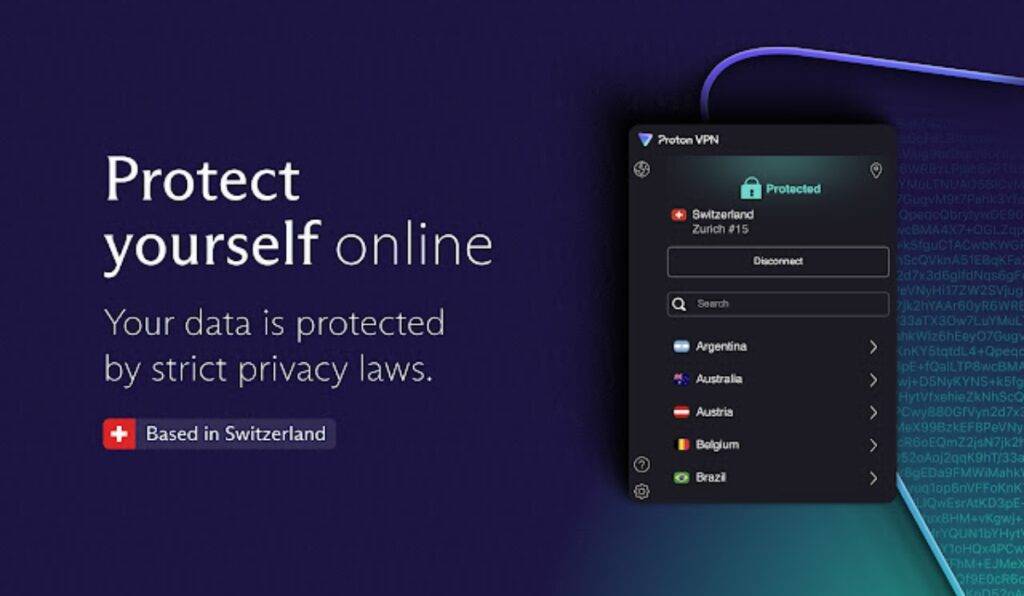 Moving on to the extensions we have, Proton VPN. This service is only available to all paid users on Proton VPN Plus or Proton Unlimited plans. With Proton VPN, you can browse the internet privately, keeping your online activities confidential. Regarding privacy and security, Proton VPN allows you to hide your browsing history from your ISP easily. For enhanced protection, it employs a high-security system, Secure Core, which safeguards your connection against network attacks.
It's user-friendly, too, as it can be installed anywhere without requiring admin rights. Activating the VPN protection is as simple as a single click. Moreover, you have the flexibility to customize your VPN experience through split tunneling. Overall, Proton VPN is one of the best Chrome VPN extensions.
---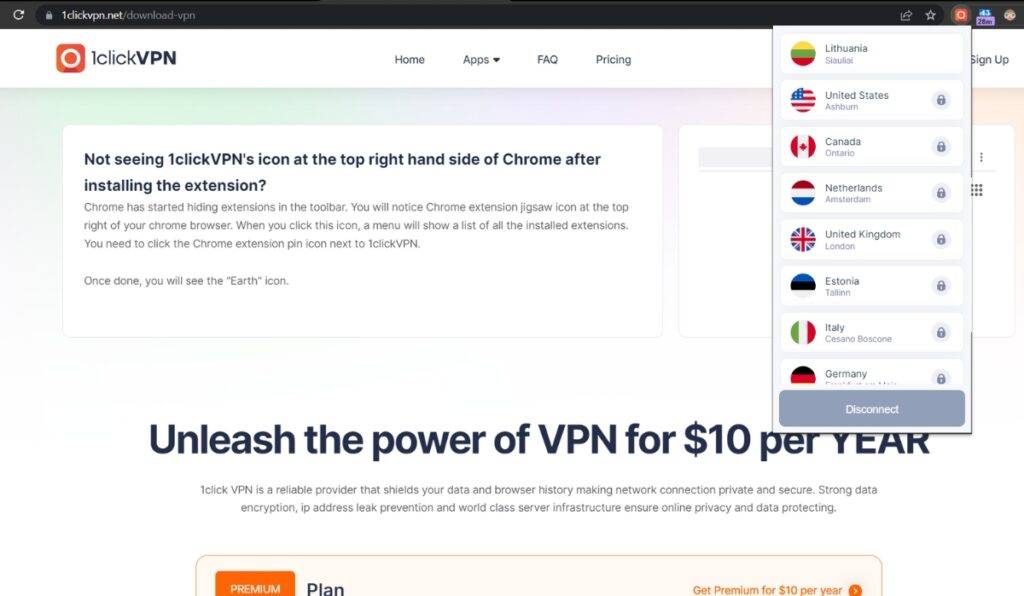 1clickVPN is a simple VPN extension that provides quick access to unblock websites and browse anonymously. You can activate the VPN with just one click and enjoy a secure connection.
One of the advantages of 1clickVPN is that it offers unlimited usage without any session, speed, or bandwidth limitations. It's designed to be user-friendly, so activating the VPN is as easy as clicking a button. Moreover, 1clickVPN is a free VPN extension that doesn't require registration or display ads.
The friendly interface lets you quickly change your IP address by selecting a different country from the available list. However, there may not be a server location close to the user's actual location. As a result, the VPN might not offer the same speed and performance as paid services.
---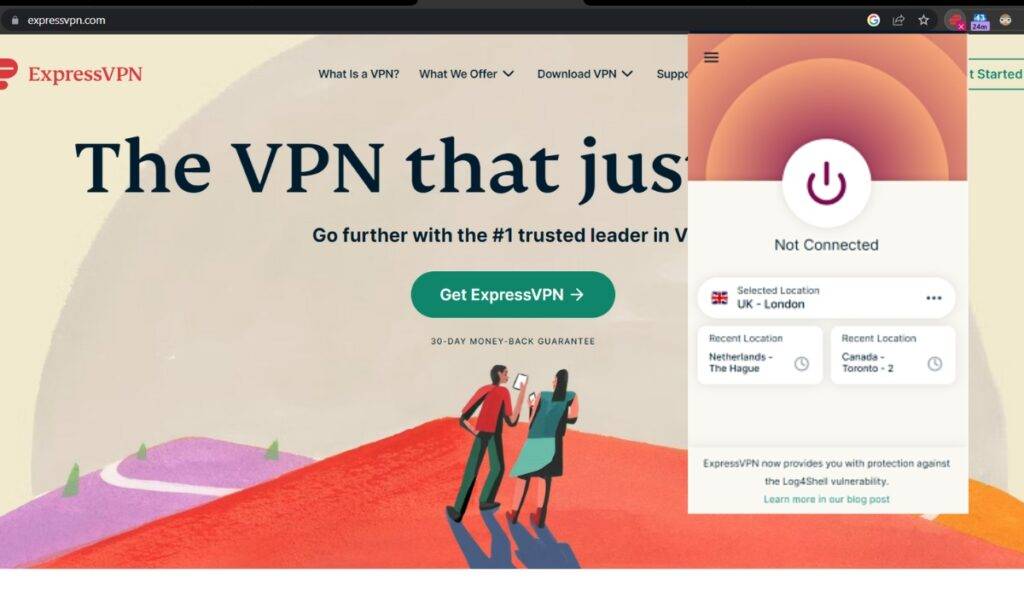 Next on the best Chrome VPN extensions list is Express VPN. Firstly, You'll need an ExpressVPN subscription to get started. Once you're in, it's as easy as a single click to connect and browse the web securely. It spoofs your location, making it impossible for HTML5 geolocation to track you down. Moreover, ExpressVPN blocks WebRTC, ensuring your identity stays hidden.
To make your online experience even safer, ExpressVPN automatically connects you to the more secure HTTPS version of websites. It's all about that extra layer of protection.
With ExpressVPN, you can access any content you want without restrictions. No matter where you are, you'll have unlimited bandwidth and powerful speed to enjoy all the great content and apps the internet has to offer.
---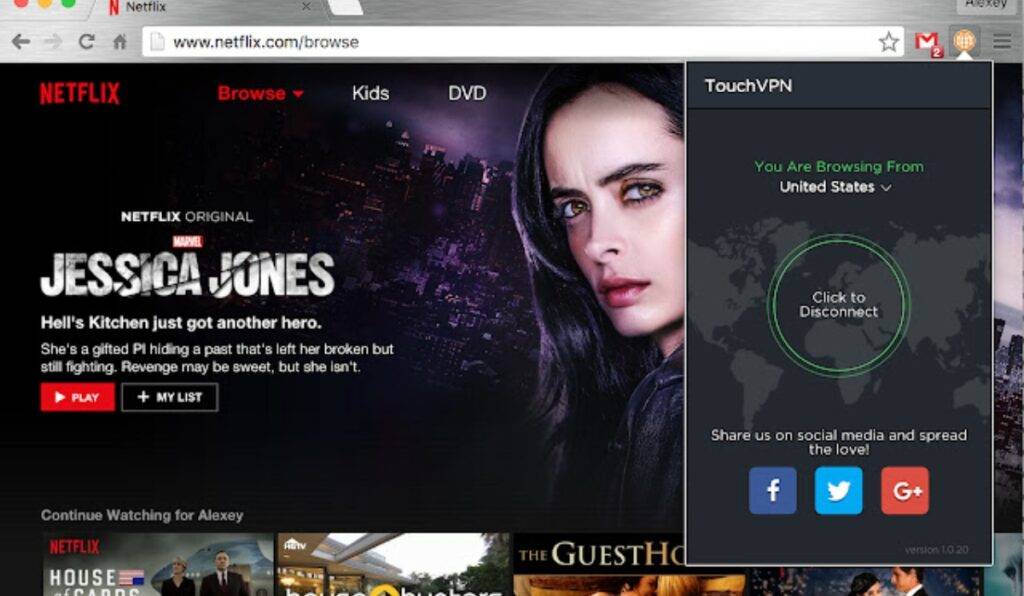 Touch VPN is an excellent option to consider, just like the other choices on this list. It offers an added layer of security by hiding your IP address and preventing websites from monitoring your online actions. It is most effective when using public Wi-Fi networks, which shows its potential the most.
This VPN benefits individuals who want to access restricted content and safeguard their online privacy. Moreover, this VPN also Masks the user's IP address.
It also protects user privacy online by preventing websites from tracking and targeting them. However, it's important to note that it may have a slower performance compared to other VPNs. Overall, Touch VPN is one of the best VPN extensions for Chrome.
---
FAQs for Chrome VPN Extensions
Does Google Chrome have VPN?
No, Google Chrome does not have a built-in VPN functionality. However, you can use various VPN extensions available in the Chrome Web Store to add VPN to your browsing experience.
How to add VPN Extension in Chrome
To add a VPN extension to Google Chrome:
Go to the Chrome Web Store (chrome://extensions) or through our provided link.
Select the desired VPN extension.
Click "Add to Chrome" and confirm the installation.
To use a VPN in Google Chrome, follow these steps:
Once installed, click on the extension icon located on the Chrome toolbar.
Activate the VPN by toggling the switch.
Once the VPN is activated, your internet traffic will be encrypted and routed through the selected server.
---
Also Read: