Today, at the 'Unleashed' event, Apple introduced its next-gen chipsets M1 Pro and M1 Max. These two new powerful chipsets comes with a 10-core CPU and up to 32-core GPUs. According to Apple, these new chipsets deliver 70% faster CPU performance than previous M1 chipset. The GPU in M1 Pro is up to 2x faster than M1, while M1 Max is up to 4x faster than M1.
The both chips are still based on the 5nm process technology, but it has a improved system-on-a-chip (SoC) architecture featuring an unified memory with increased memory bandwidth and capacity, better performance per watt, and incredible power efficiency.
M1 Pro and M1 Max Chips Highlights:
If you thought the company's first in-house M1 chip was a huge leap, the M1 Pro and M1 Max take that claim to the next level. These are the next-gen ARM-based chips that will power the upcoming MacBook Pro and Max mini.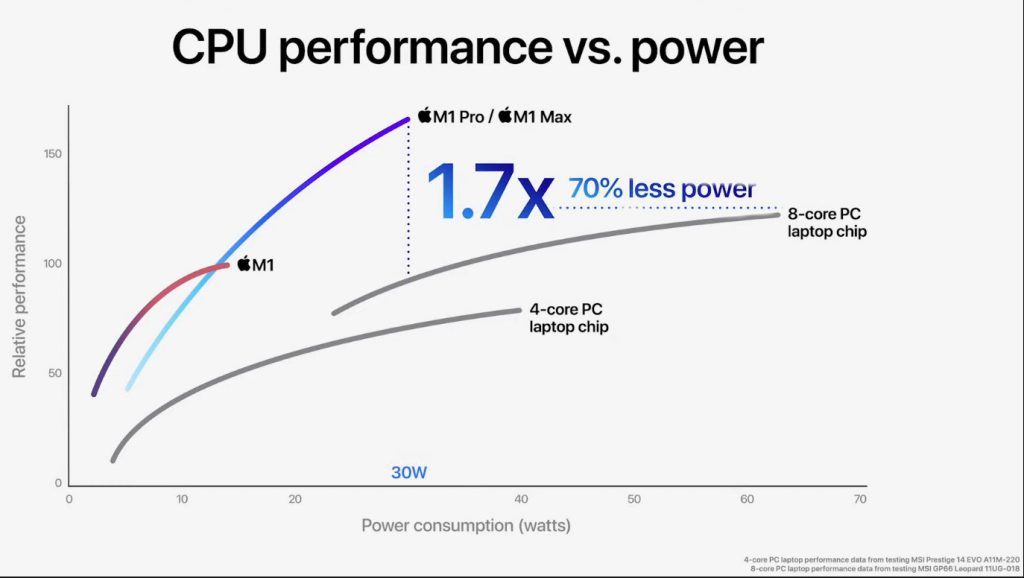 These new M1 Pro and M1 Max chips power the new MacBook Pro released today and is expected in the upcoming Mac Mini. The both chipsets feature a 10-core CPU, which the combination of 8 high-performance cores and 2 power-efficient cores. The M1 Pro has a 33.7 billion transistors whereas the M1 Max has a 57 billion transistors.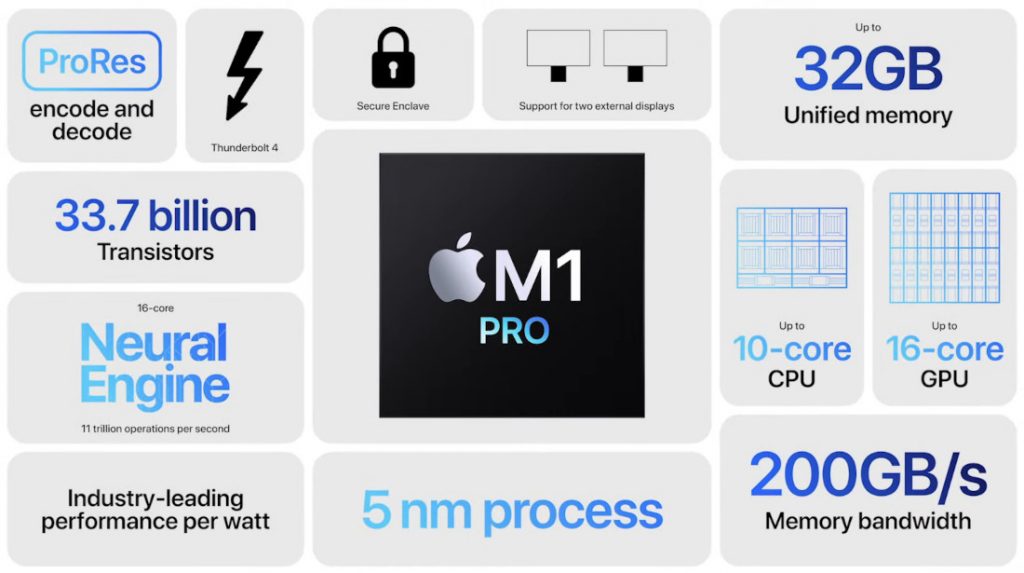 Coming to the GPU, there is where the M1 Pro and M1 Max have different track. The M1 Pro support up to a 16-core GPU, and the M1 Max support up to a 32-core GPU. However, the both chips also support different amount of the RAM. The M1 pro support up to 32GB with 200GB/s bandwidth, while the M1 Max supports up to 64GB with 400GB/s bandwidth.
According to Apple, the M1 Pro and M1 Max also has a enhanced media engines with dedicated ProRes accelerators for pro video processing. The new media engines allowing playback of multiple streams of high-quality 4K and 8K ProRes video. The company also claim that the new M1 Pro and M1X chips deliver 70% faster performance than old-gen M1 chip.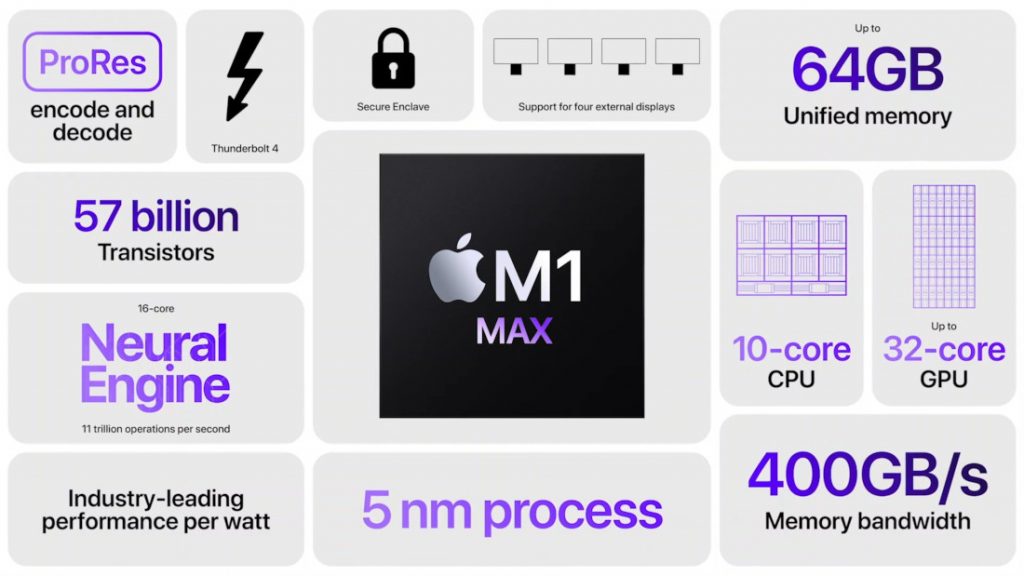 Apart from this, the both chips also include new upgraded media engine, new 16-cores Neural Engine, Thunderbolt 4 support, Secure Enclave, and ProRes video format. Now, the M1 Pro variant support two external monitors, whiles M1 Max supports up to four external monitors.