Apple has just launched the all-new iPhone 13 series and the iPad mini that is powered by the A15 Bionic Chip which Apple claims to be a significant upgrade over the A14 Bionic chip used on the Apple iPhone 12 Series. Apple has revealed a lot of information about the all-new A15 Bionic Chip, but how does the A15 Bionic Chip compare with the A14 Bionic chip? This is what we will be answering in this article, and point out the differences between the two chips. But before we get to that part, we need to understand why the A14 and the A15 Bionic Chips are the most advanced smartphone SoCs currently.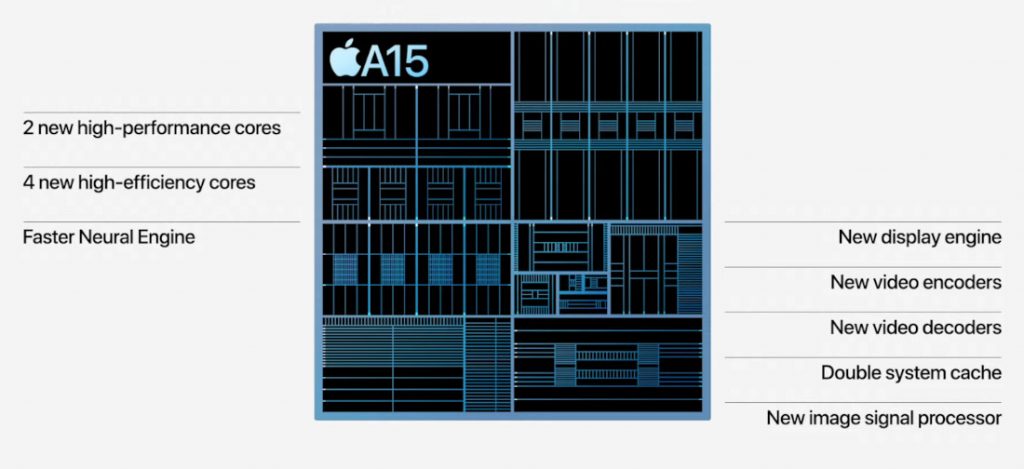 The A14 and A15 Bionic Chips serve as the central processor, neural engine, and even graphics card for the iPhones. Although Apple designs, and develops the chips, these raw silicon chips based on the 5nm technology are provided by the Taiwan Semiconductor Manufacturing Company or TSMC. The A14 and A15 Bionic Chips deploy several complementary systems that work in sync with each other to provide that powerful performance, which cannot be compared to any other smartphone chip on the planet. The A14 Bionic Chip is nearly 29% faster than its nearest competitor, the Snapdragon 888 chipset. Although we do not have the performance scores for the A15, we can expect the performance to be even better. 
How is the A15 Bionic Chip different from the A14 Bionic Chipset?
One of the major differences between the A14 Bionic Chip and the A15 chip is the architecture used in designing them. Although both these chips are built on the 5nm technology, there are nearly 15 billion transistors in the A15 Bionic when compared to the 11.8 billion transistors used in the A14 chipset. The added number of transistors would certainly boost the performance of the chipset. Although Apple has not declared the performance numbers for the A15 chipset, it claims that the newer chip is about 50% faster than the competition.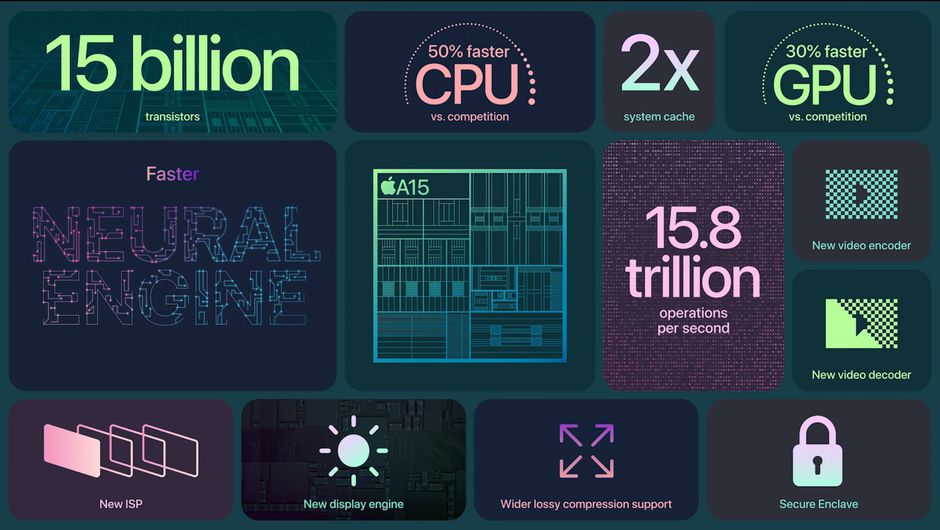 Another upgrade that Apple talked about a lot in its event was the improvement the company made in iPhone's neural engines, which would improve its machine learning capabilities. This means that AI features like Siri, and photography would be better in iPhone 13 when compared to iPhone 12. 
At last, the A14 Bionic Chip was great, but it seems like the A15 Bionic Chip is going to be even better. 
Also Read: