The premium iPad case maker Zugu Case now officially Debuts in India market with the new Alpha and Muse cases for Apple iPad /Pro/Air 2020. These new iPad /Pro/Air cases come with 10 magnetic angles stand and Pencil holder. This will help you to guard your shiny new iPad Pro 2020 with a magnetic case that also works as a stand for your convenience.
These new iPad cases now avalible on Amazon, Flipkart and Tekkitake.com, with starting price of Rs.3,999 and 1 Year warranty.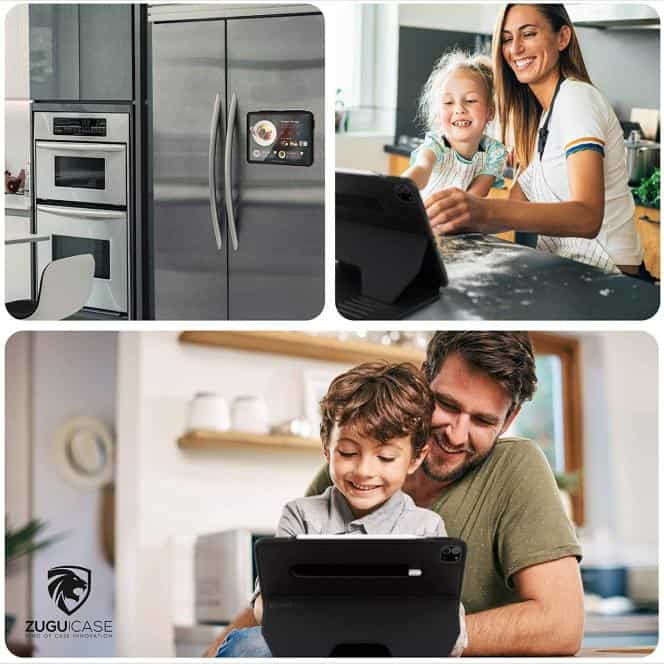 If you have already invested in a costly new iPad pro then you can pay for this and this is one of the best cases. The ZUGU case will be folded into 10 several angles and positions for comfortable use and viewing. It also provides you to save in addition to wirelessly control your Apple Pencil. This comes with a totally functional case with the smart looker. The case made keeping in mind that High Ergonomics and Extreme Versatility for its regular iPad pro user. The Alpha Case is made up with the use of the synthetic (Cruelty-Free) leather together with handsome microfiber lining. The substances maintain your iPad pro and look good with this case and also protect your iPad.
It has the in-built magnets and also it doubles up as a stand with 10 magnetically secure angles and it is designed to give you the comfortable viewing angle you seek. The magnetic lid also works as a Sleep/Wake Cover for the iPad so that you can also stick it on metal surface like a refrigerator, etc for a hands-free experience. The case is built with the use of the ZUGU's industry-leading rugged ​dual injection PC/TPU shell, which has been drop-tested (from 5ft) multiple times to ensure that your expensive iPad Pro is safe in our hands. This case has been so many times drop-tested so that it will provide you with the best protection.