I've used and reviewed quite a lot of True Wireless Earbuds, and mostly because I really like checking out new Earbuds almost all the time, it's kind of an obsession. So, when this new Indian brand TWSME sent over the ' TWSME V7 ' TWS Earbuds, I just had to check them out. Well, I've been using these earphones for the last three days or so as my daily drivers, so this is my review of these TWS Earbuds.
Box Content
User Manual
USB Type-C Charging cable
Two different sized ear tips
Earbuds with charging case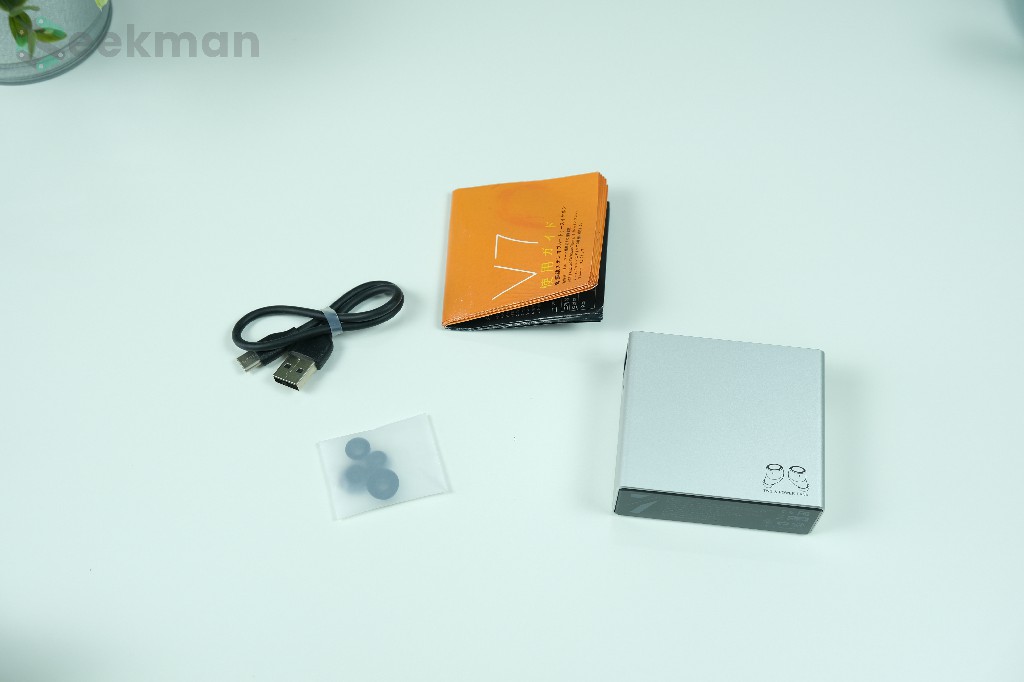 Design, Build & Comfort
Let's start with the design of the charging case. The TWSME V7 has a nice square-shaped design with a sliding lid. It has a dedicated spring to support this sliding action and the sliding mechanism is smooth and convenient. Honestly, the sliding mechanism gives a premium feel while opening and closing the charging case, you will definitely addictive to frequently open and close the lid. Yes, I am also doing the same while writing this review.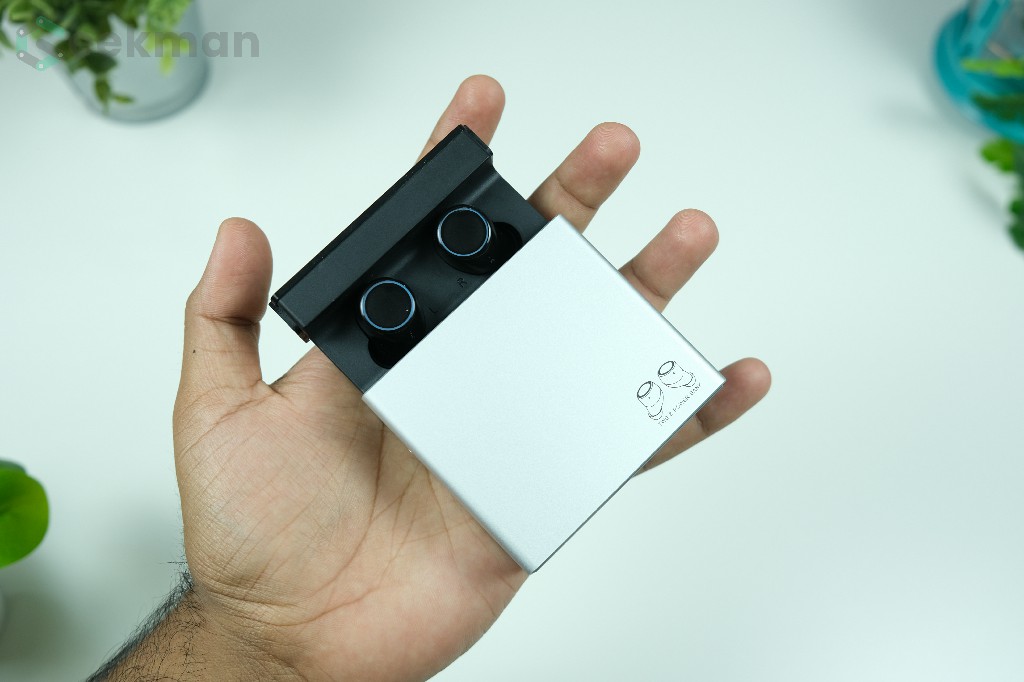 The charging case powered by USB Type-C is substantially big yet pocketable, made out of aluminium which feels very grippy and solid at the same time. The 2500 mAH battery-powered charging case also fulfils the duty of the emergency power bank for your phone. There is a USB output port on the right side.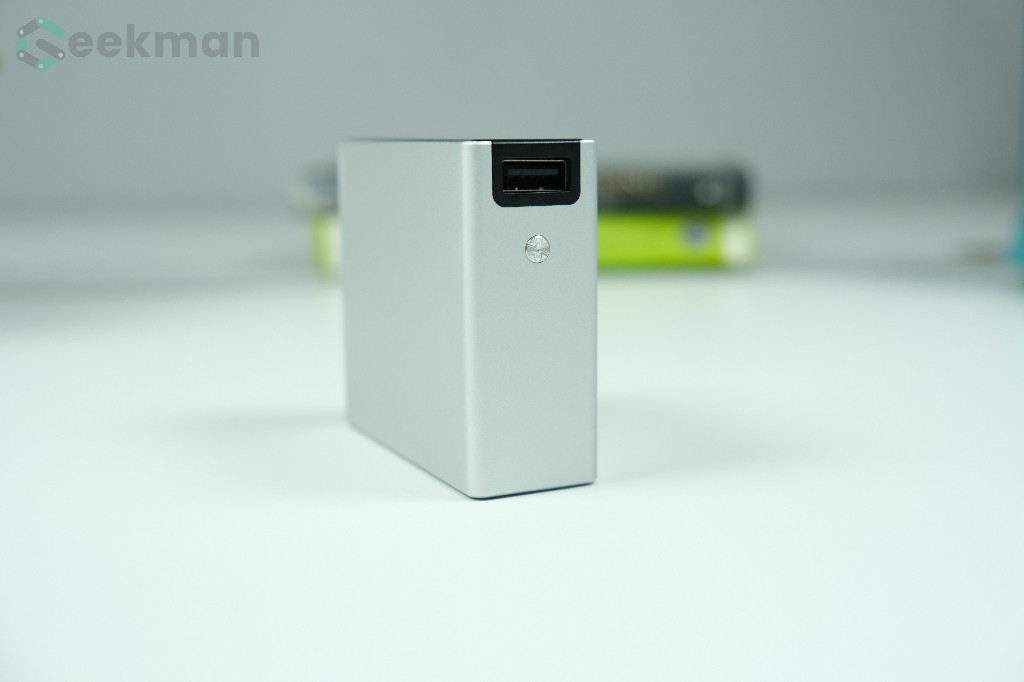 Further, there is nice looking branding on the top with glass look plastic made part. Also, the branding has a nice LED light, which frequently blinks up while charging and discharging. Overall, the charging case looks really stylish and premium.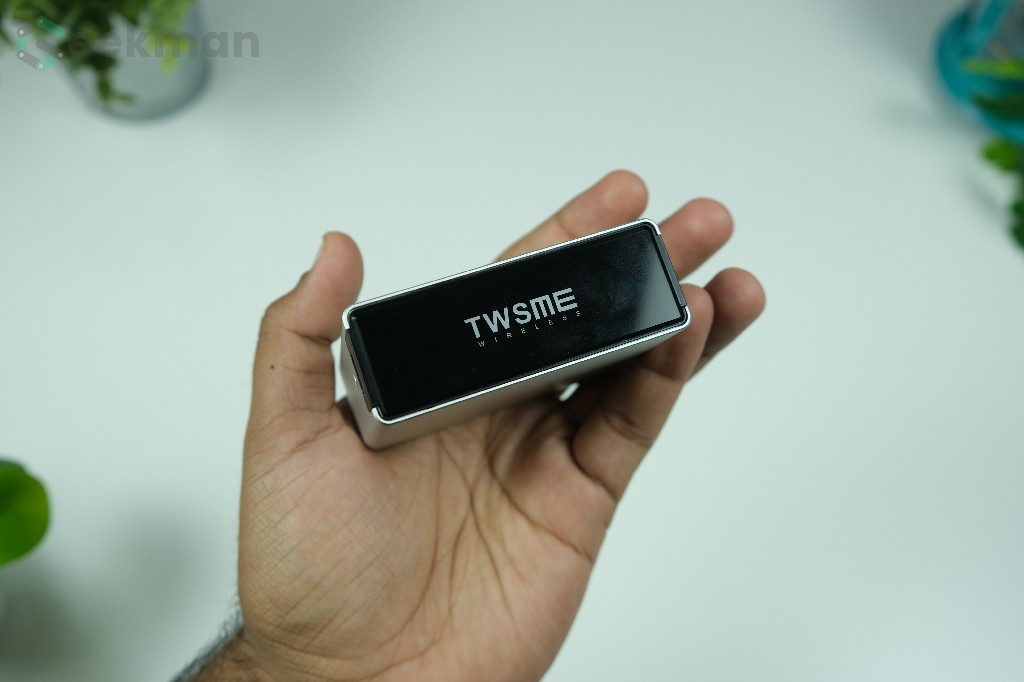 Now coming to the design of the earbuds. To earbuds look really beautiful and premium. It has a glossy finish on the top part with traces of high-quality plastic. The top glossy part also works as a touch control and there is nice blue ring light around. The light is not very bright which is a good part and also have a birthing effect, so overall you get a satisfying feel on the design part.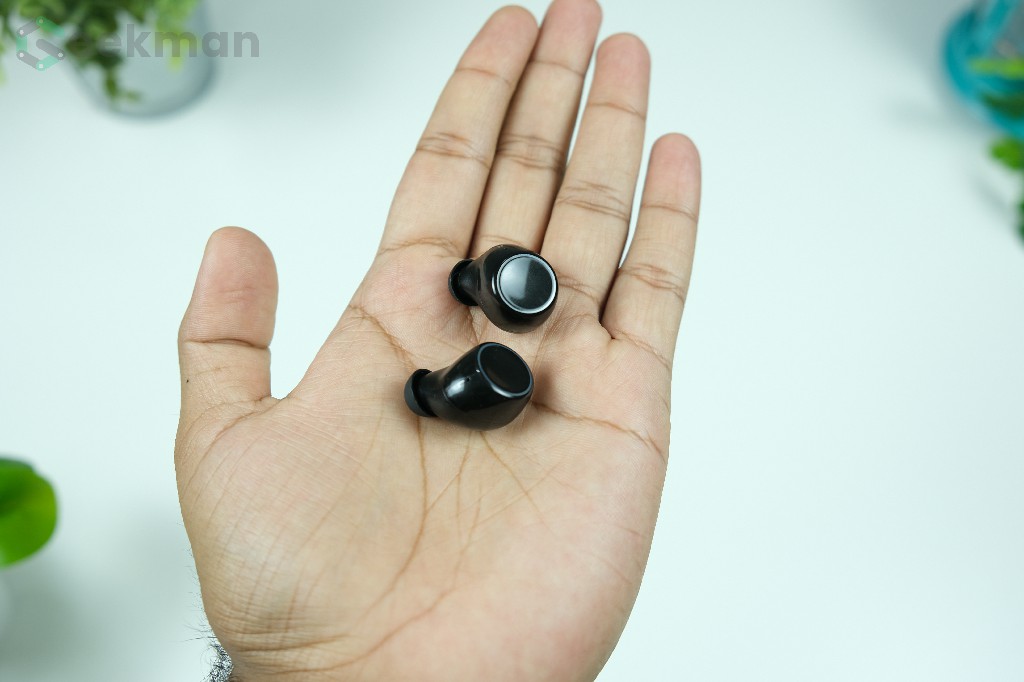 The comfort and fit is another prime point of the TWSME V7, during the testing I wore these earbuds for continues 3-4 hours and I am quite happy with the overall comfort offer by these TWS Earbuds. The earbuds also very lightweight and comfortable fit and don't fall off easily from your ears.
Also, it has an IPX5 water resistance, which means, you don't need to worry about rain and sweat.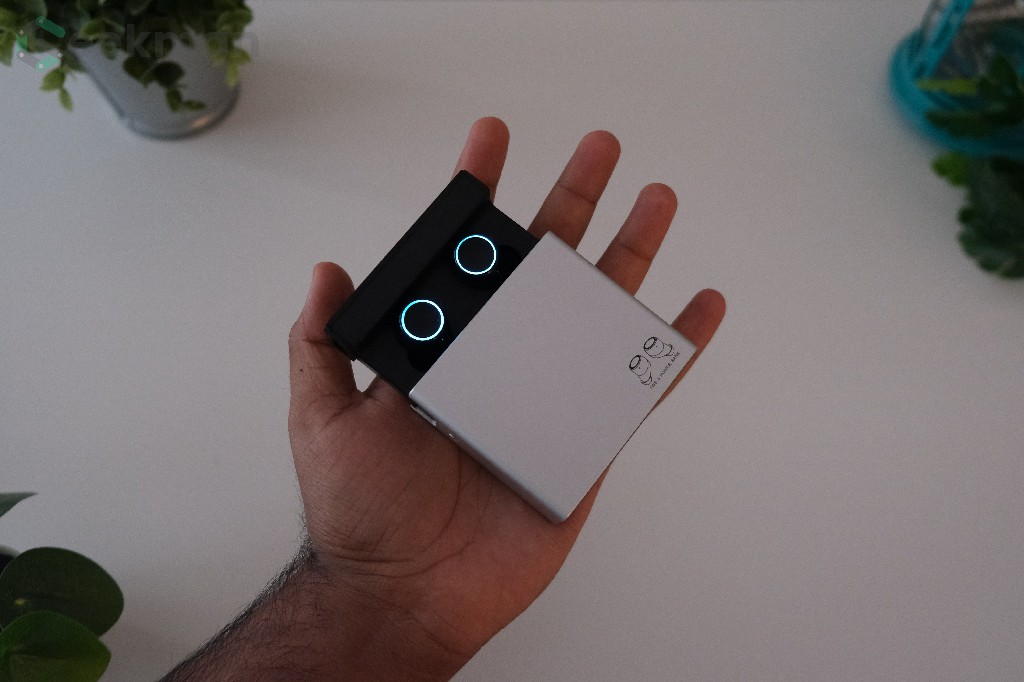 Connectivty & Control
Anyway, let's move on to connectivity. So the TWSME V7 come with Bluetooth 5.0, which is amazing, and they also let you use them individually (Mono mode). So you can choose to use just one of the earbuds and keep the other one in the case if you want.
However, pairing these earbuds is a simple process and taking out one of the earbuds from the case will automatically pair it with the phone, and as the same automatically disconnect when you put it back in the case. Like other TWS earbuds next time, you don't need to turn on the buds or repeat the connection process, simply remove the earbuds from the charging case, and boom! your earbuds automatically reconnect with your phone.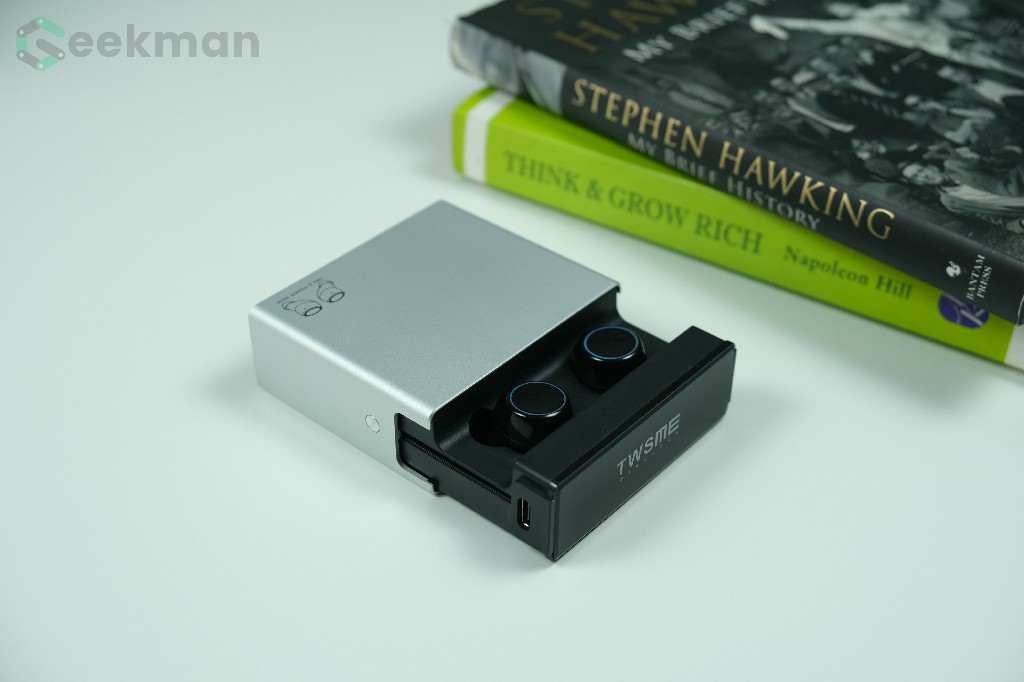 Furthermore, like most true wireless earbuds the TWSME V7 come with a multi-function touch control on each of the earbuds. This touch control is very responsive used to perform everything from answering and ending incoming calls, controlling music, launching the voice assistant (Google voice assistant and Apple Siri) and more. For more info please check the user manual.
Battery
Now, coming to battery life, each earbud has its own 50mAh batteries, and the charging case comes with a massive 2500mAh battery to charge the earbuds a couple of times over. In my usage, I was getting around 3-4 hours of continued music playback time at 70-80% volume. That's really good and it's the average time that we get with most of the earbuds. The case charges the earbuds 18-20 more times to get approx 80 hours of total listening time, which is quite impressive.
The charging time is also very less, the earbuds take only 1h to fully charge themselves.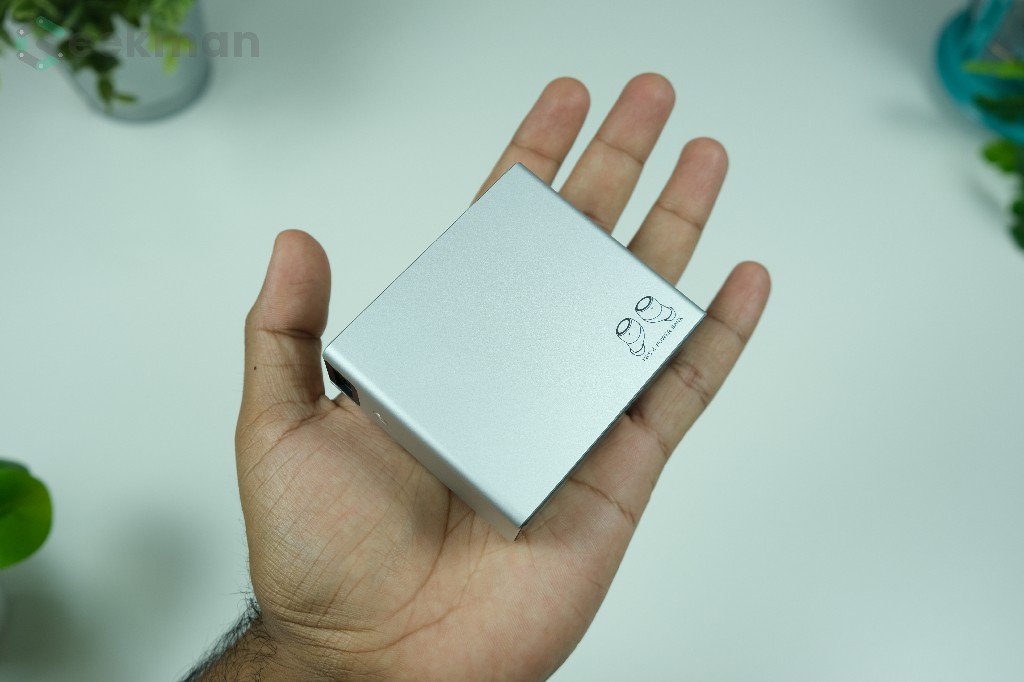 Sound Quality
Coming to the sound quality, The TWSME V7 has a balanced sound signature with clear and smooth audio quality, and there was no distortion at high volume levels. The Bass sound is also very good with a punchy effect. If you are a bass lover then you will definitely like these earbuds.
The best part is that vocals are clear and the mids are decent as well, It's doesn't overpower the treble and vocal sound like other budget bass-oriented earbuds. Please note, the bass is good and punchy on these earbuds, but I won't call this bass-heavy. Overall, these TWS earbuds sound amazing and if you ask me, you will enjoy listening to these for a longer period of time.
The inbuilt microphone gets a good job in indoors use but similar to other budget earbuds. If you want to know more about microphone quality, then check our review video.
Conclusion: Are TWSME V7 Worth Buying?
To wrap this review, I'd say the TWSME V7 Truly wireless earbuds are pretty good for the asking price of 3,499. Honestly, I didn't find any major drawback on these earbuds. The stylish design, comfortable fit, decent bass reach audio quality are the prime reason to buy these earbuds. If you planning to buy True wireless earbuds around 3000 Rs budget, then I highly recommend you to consider these value for money TWS earbuds. For more info please check the full review video on our Youtube channel: Geekman. If you still confused then check our best buying list: Best TWS Earbuds Under 5000 Rs.
Buy Now: