Timex is a Netherlands based watch brand and one of the most famous brands in the watch market. It has made a strong reputation for itself over the years for its good quality watches and recently, Timex has released a new feature-rich budget smartwatch called the Timex Fit 2.0 Square in the Indian market.
This smartwatch is available for around Rs. 5,515 but we may be able to see some price variations in the near future. I am a little excited to share my review of it so I won't waste much of your time and quickly start with what's in the box.
Timex Fit 2.0 Square Box Contents
Starting with the box contents, you will get a charging cable with a magnetic dock that connects to the back of your smartwatch when you need to charge it. You also get some boring paperwork which you can check out in case you have nothing to pass your time with. Next comes the watch itself which is in the Silver Gray colour variant but there are a couple of more colour options that you can choose from. For more info check the review video on our Youtube channel Geekman.
Design & Build
Moving on to the design and build of the watch, the first thing I noticed was the design highly resembled the looks of the Apple Watch 3 which looks pretty appealing. Well, there is nothing new with the design as a lot of watches in the market right now follow the same design pattern but what makes it different from others is its solid build.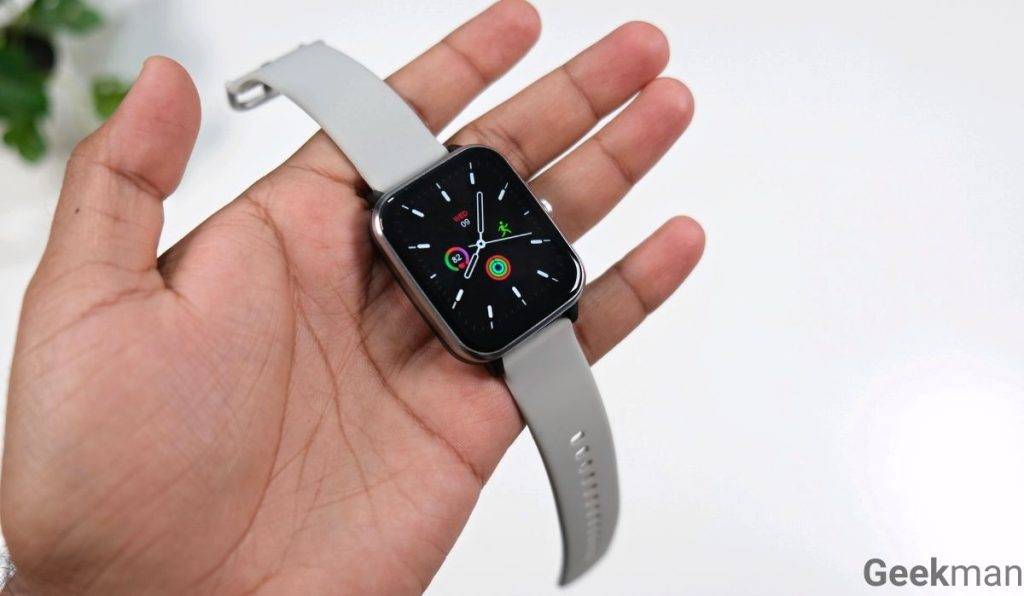 The watch is very well built and even has metal used in some places which gives a premium touch to it. Even the straps are made of good quality materials which feel very soft on the hands ensuring a good amount of comfort. I personally used this watch for about 5 days and it was not uncomfortable during my usage. Yes, I do need to mention that the watch falls a bit on the heavier side and weighs about 45 grams which are totally fine when you look at the solid build quality of the watch.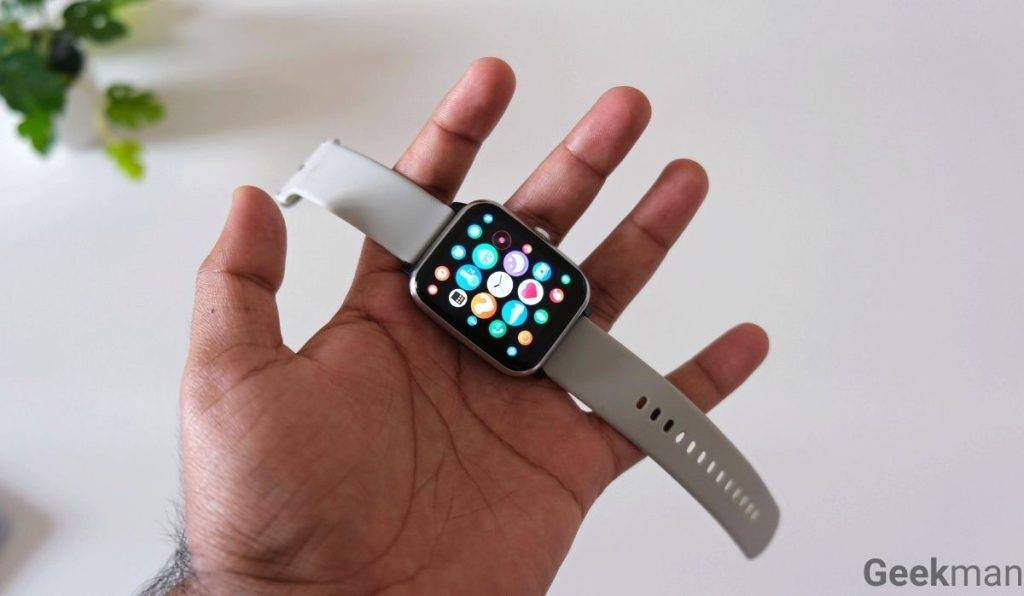 The watch looks pretty good and feels premium on your hands. Although there are no official IP ratings given to it, I think it should be fine to take a few water splashes. But I would suggest you, drop all your plans of going to shower with this on.
Display
Now the next best thing about the watch is its good and bright display which I initially thought is an AMOLED display because of the bright and well-saturated colours but since there is no official confirmation about that so I can't tell for sure.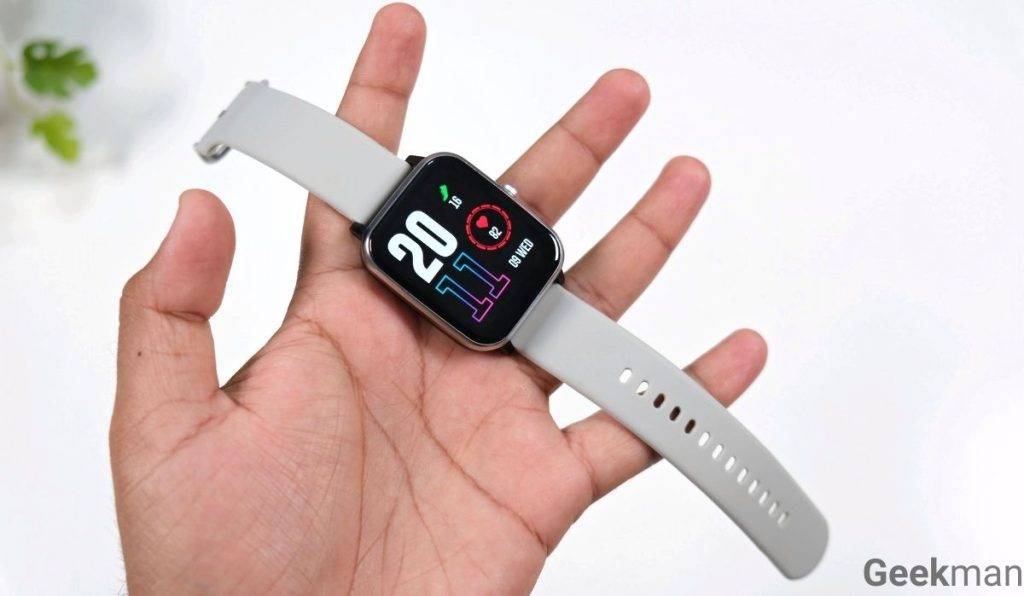 The Timex Fit 2.0 Square flaunts a 1.72-inch display which offers a resolution of 360 x 385 pixels. It looks pretty good and bright with good viewing angles which is surely appreciable. The display is surrounded by thin bezels with a little thickness at the bottom which is pretty unnoticeable, especially if you use dark-coloured watch faces. Talking about the watch faces, you will have about 6 preloaded watch faces that you can change directly from the watch. If the built-in watch faces are not impressive enough then you can even choose from a bunch of watch faces available in the companion app.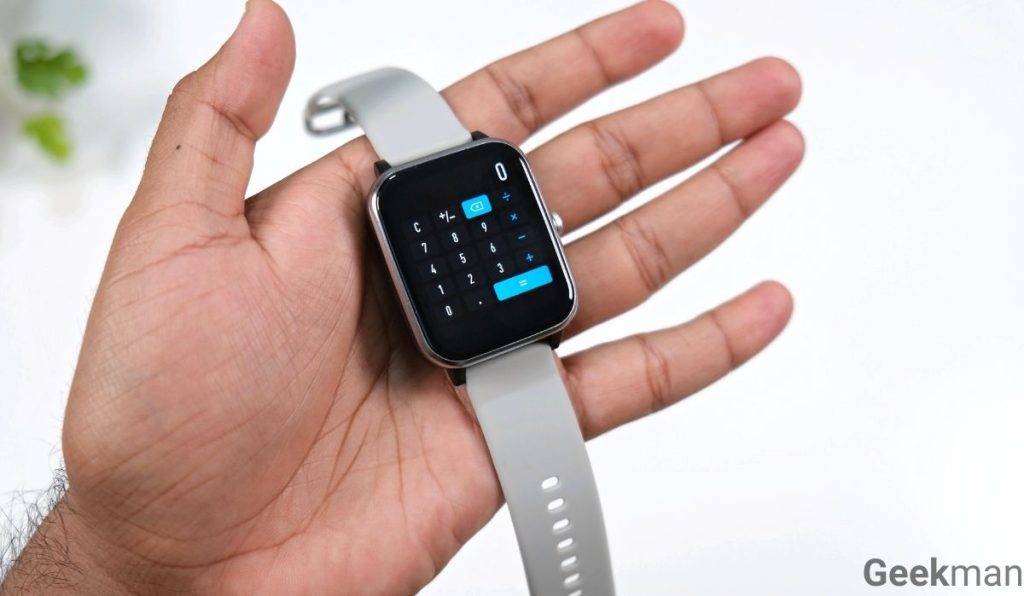 Apart from that, you also get an option to directly adjust brightness from the quick access panel which is a good thing cause some watches have that feature hidden deep inside the settings page. One more thing I would like to mention is that there is no always-on display support with this watch which I think Timex should have included at this price point.
User Interface & Features
Now coming on to the next part, which I personally loved, the user interface. The interface is pretty neat and easy to use. The touch response works nicely and swiping from left, right, or up direction will give you access to different options. The interface is adorned with beautifully designed simple animations which adds a plus point to the interface. During my usage, I barely noticed any lags or stutters which is quite normal in similarly priced watches.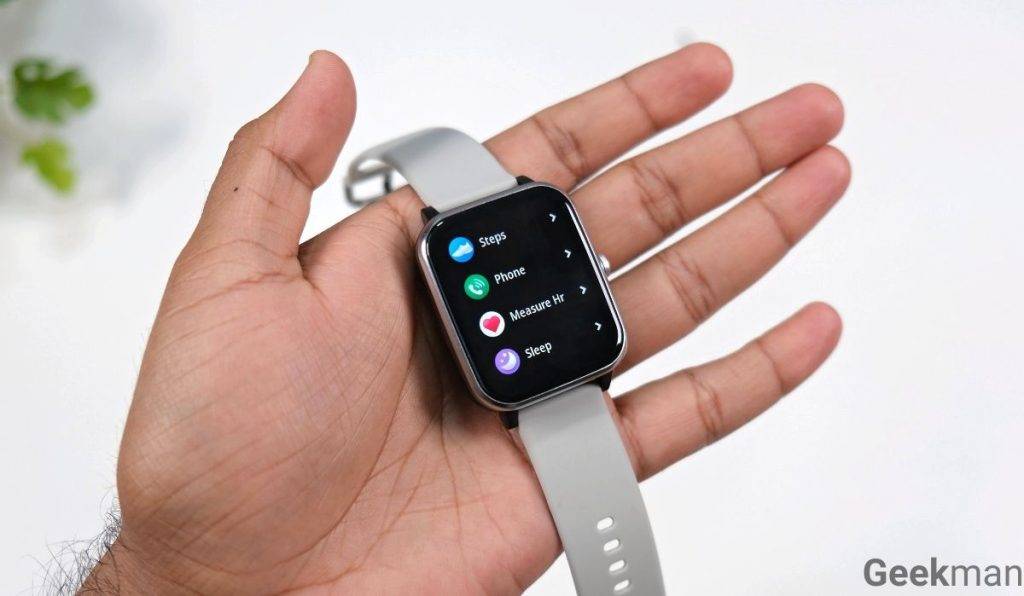 Now let's quickly discuss some features Timex Fit 2.0 Square comes with. It has all the necessary fitness tracking options that you will need in your day-to-day life like daily activity tracking, continuous heart-rate tracking, sleep tracking, SPO2 tracking, and even blood pressure monitoring which is pretty impressive.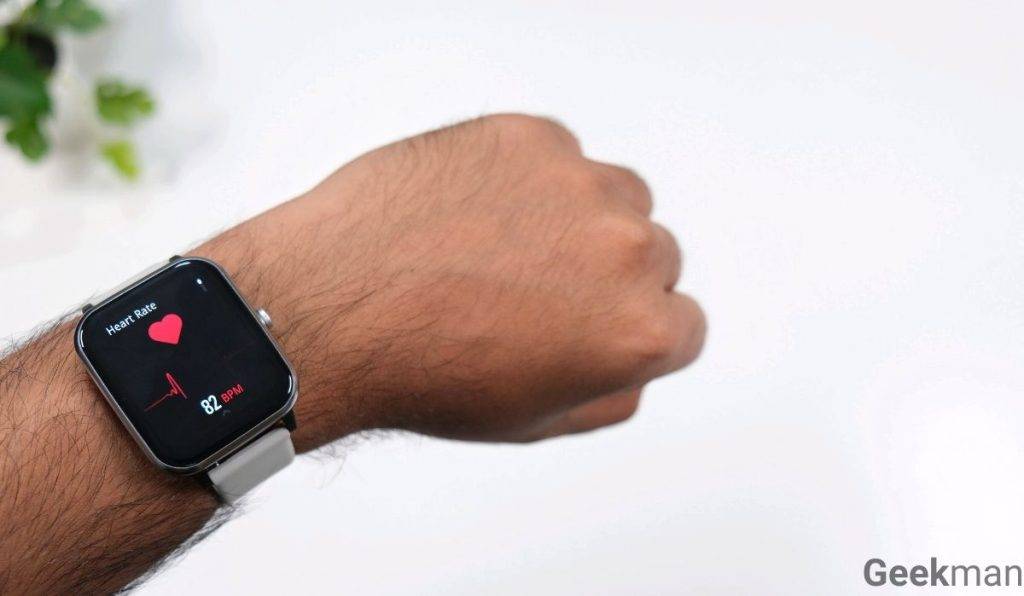 The results from all the trackings were fairly accurate, although I would like to suggest not using this data for medical purposes. Apart from that, you have 20+ sports tracking modes which, to be honest, is more than what you will be able to use. Other features include breathing mode, camera control, stopwatch, music control, flashlight, and even menstrual cycle tracking for female users. It even has a calculator in it which is a pretty handy feature for the students but I would suggest not taking it to your exam centres XD.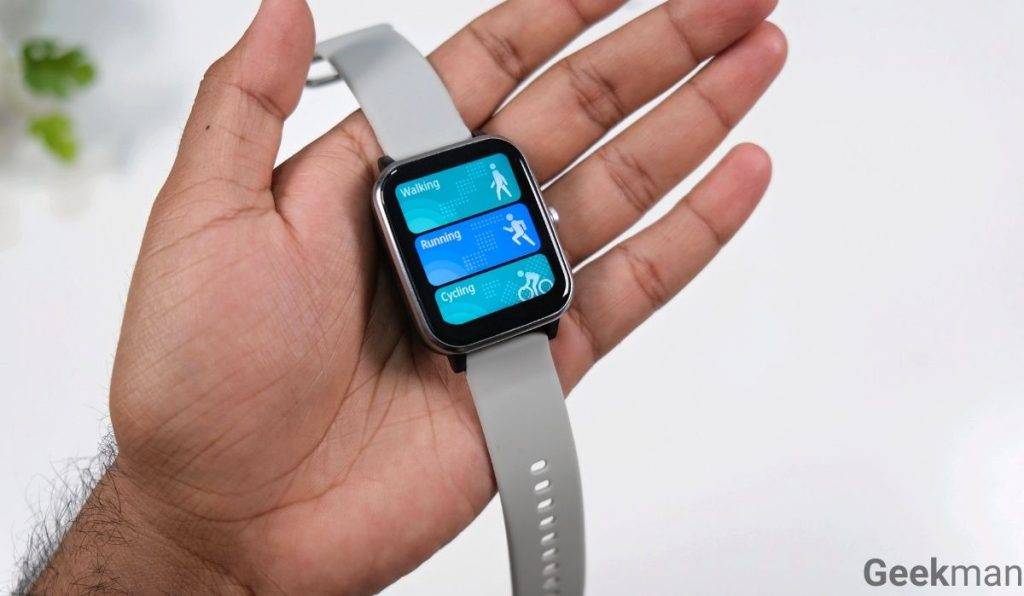 Other than that, you will receive notifications from all the apps including major social media apps which gives you a little control over what's going on without needing to check your smartphone.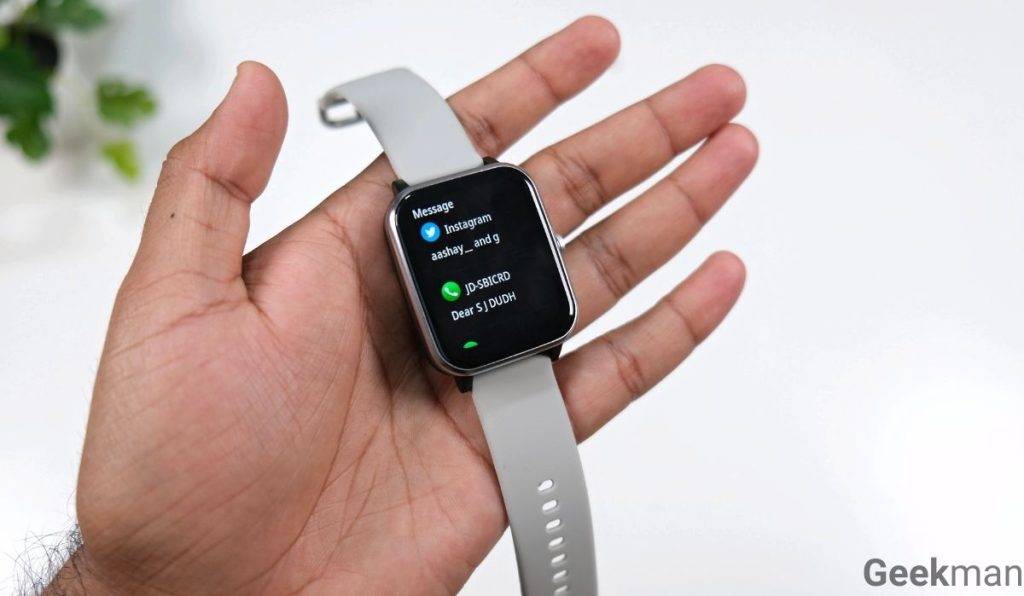 One more cool feature of the watch is its in-built calling ability. Yes, you can make and receive calls directly from your watch which I personally love to use. It has a built-in speaker and microphone so you won't even need to pick your smartphone up in case you get a call while you are in the middle of something.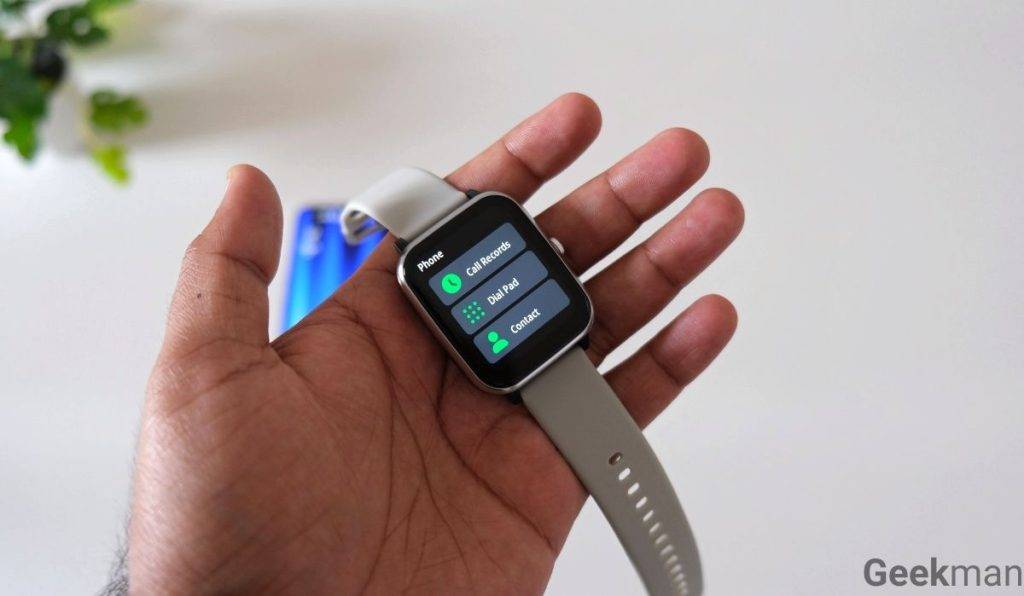 Finally, the last part that almost slipped out of my mind, was the companion app. Timex Fit 2.0 Square uses the app with the same name "Timex Fit 2.0" which you can download from the Google Play Store and Apple's App Store. The app is pretty simple and easy to use which is exactly how I want a companion app to be. It smoothly synchronizes data with the watch which could be counted as a plus point.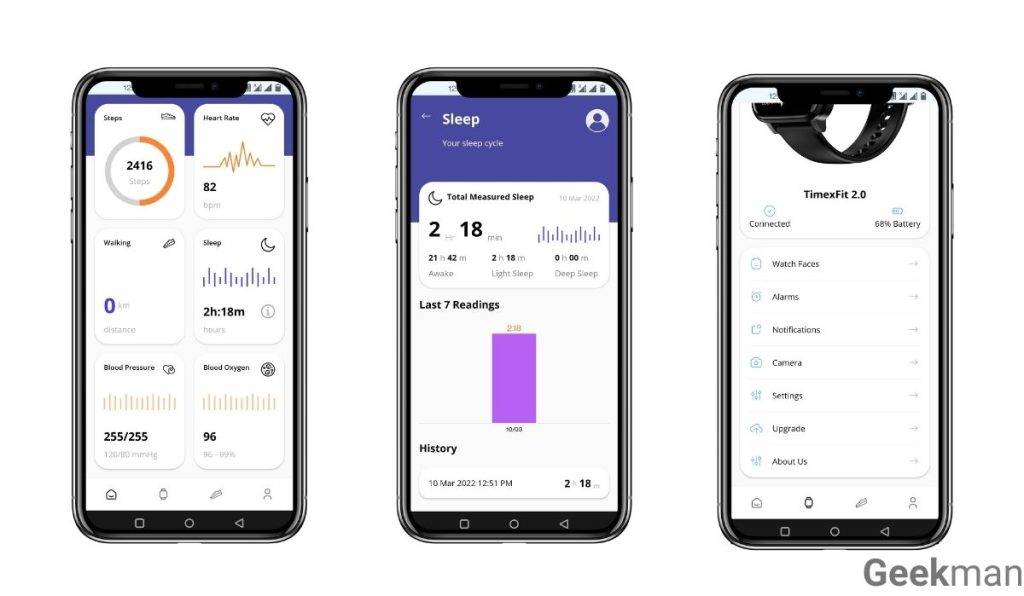 Battery
Now at last coming on to the battery, Timex has not mentioned any specific details about the battery but if I share my experience, with all the features turned on, it easily lasted for about 4 days which is pretty decent at this price point. The watch can be easily charged using the magnetic charging cable it comes along with and it takes close to an hour to fully charge itself up.
Verdict
The Timex Fit 2.0 Square is loaded with a bunch of features and nicely does whatever it says it can. It accurately tracks your day-to-day activities and synchronizes them with the companion app with no issues at all. Yes, it does lack an in-built GPS tracker which some watches offer at the same price point. The strong build, premium design, and good display quality are some of the strongest points that make it a good choice. If you want to buy good looking smartwatch for around 5000 Rs, then you can definitely go with Timex Fit 2.0 Square Watch.
With these final words, I would like to end my review of the Timex Fit 2.0. If you have any queries or suggestions, feel free to drop them down below in the comments and I will get back to you as soon as possible. Thanks for reading.
Also Read: