Sound One is a well-known Indian company that produces budget earphones. They believe that music or sound has a deep connection with an individual, and they try their best to serve that connection with the best of the products that add value to an individual's life. Recently, Sound One launched its new budget neckband style Bluetooth earphones ' Sound One X90 ' in the market. Let's get into detail about its features and specifications, which helps you decide whether you want to go for the product or opt-out.
Box Content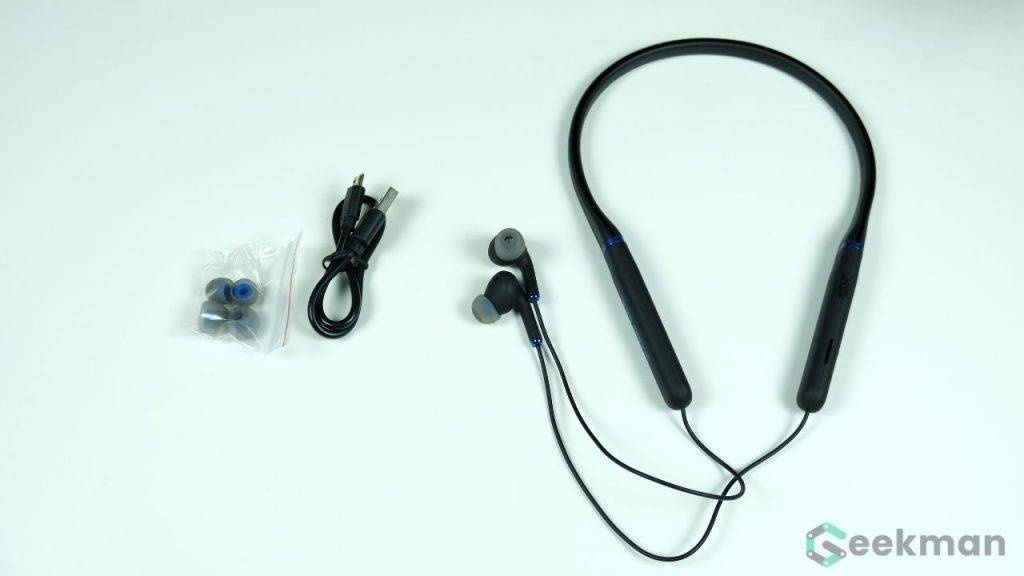 Earphones unit
micro-USB charging cable
Where is user manual? I don't know
Design, Build, and Comfort
First, let's talk about design. The overall design of the Sound One X90 is pretty typical as we have seen in most of the budget neckband style Bluetooth earphones. The entire earphones are plastic made and the quality is just OK, and justify the price tag. But unlike some competing models, these Sound One Bluetooth earphones fail to offer premium feal. It looks a little bit filmy with this plain plastic build and blue-black colour combo. So, if you are in search for good looking neckband style earphones, then this one is not for you.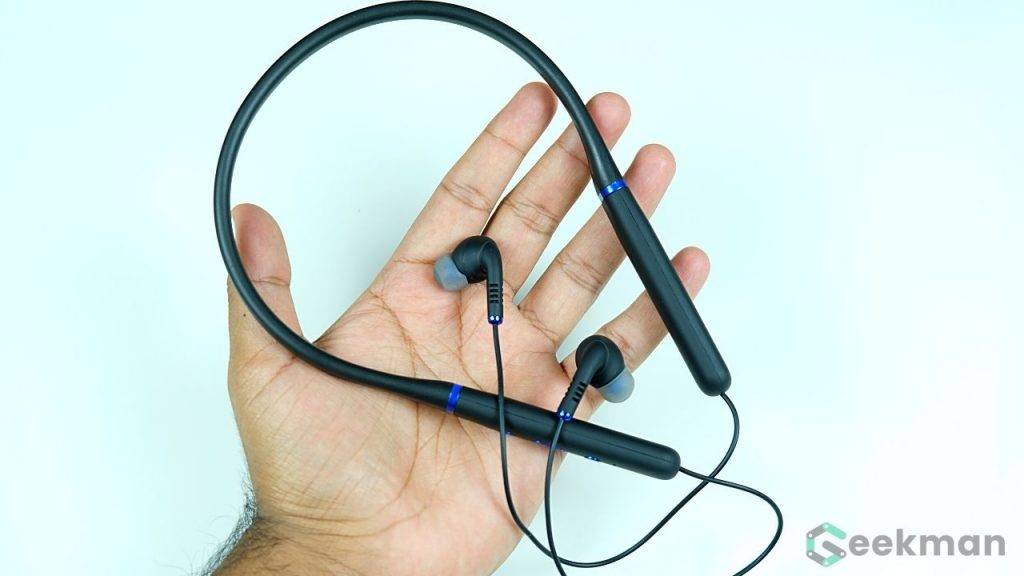 One thing I like most about Sound One X90 is that comfort, it's 120-degree tangle ear-tips (almost similar to half design ear-tips) and lightweight design offer you ultimate comfort. So, I don't like the overall design and build of these Bluetooth headsets, but I like the comfort offered by these earphones.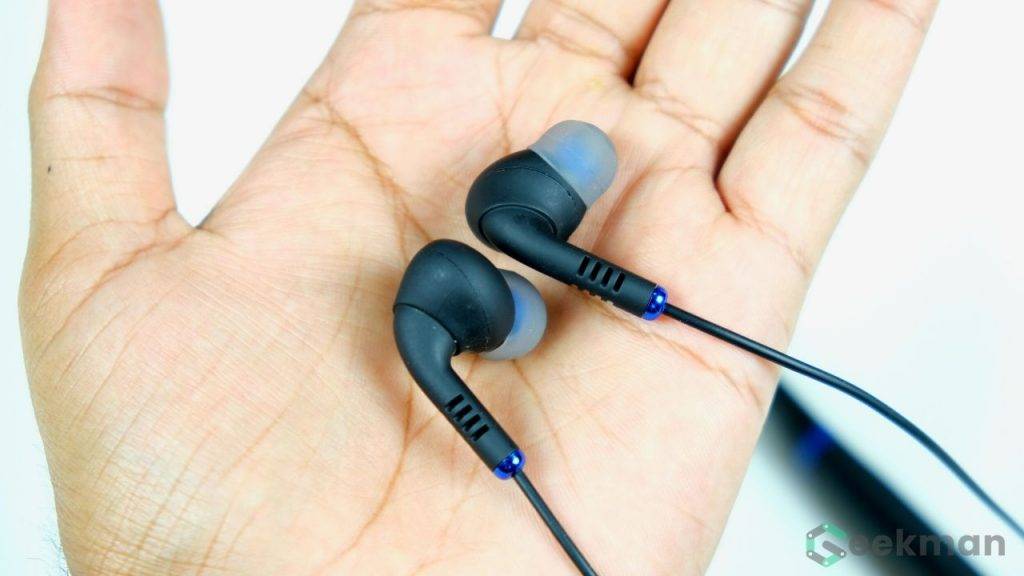 On the left side, it has a control unit with three multifunction buttons in blue colour that let you control volume, music track, and calls. You can decrease or increase the volume, change music tracks, and answer or decline a call by clicking on the buttons. The button's feedback is average and at times, didn't respond appropriately too. There is also a small LED indicator light that glows in Red and Blue colours. You can also control the google voice assistance and Siri with these buttons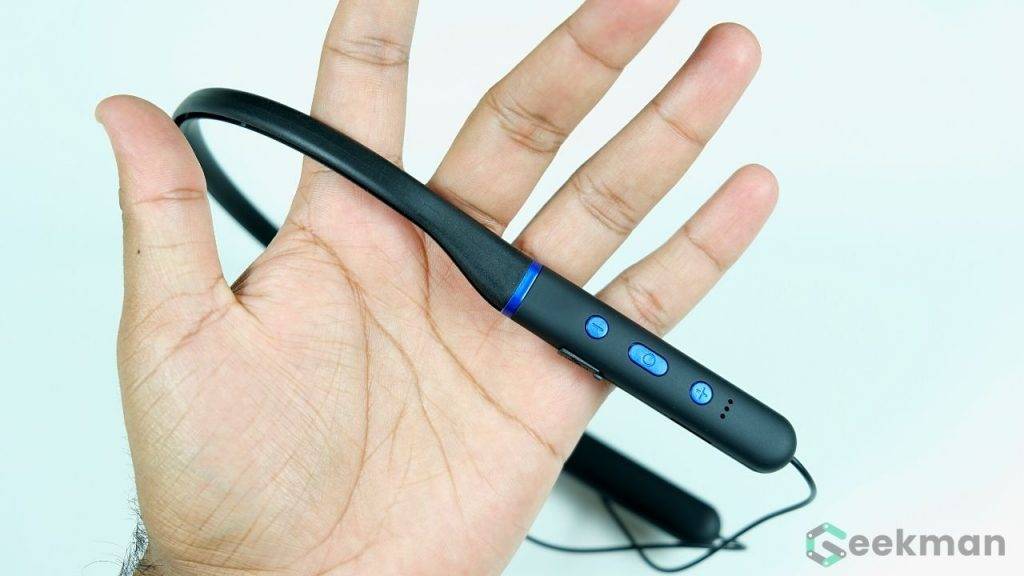 It has a micro-SD card slot from which you can directly play songs without Bluetooth, which is not a very useful feature at these days, so ignore it.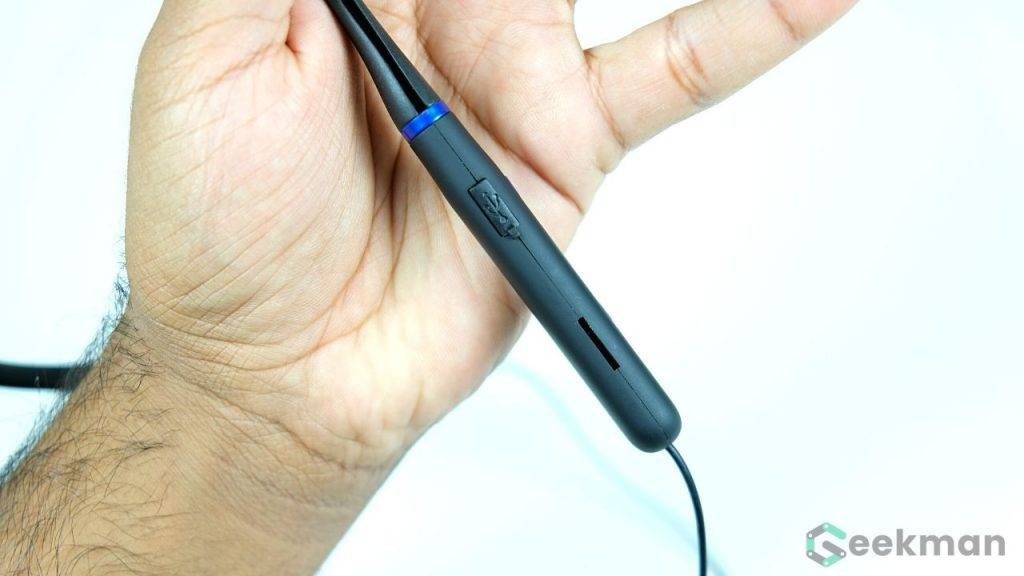 Battery
The company promises about 25 hours of battery life, but honestly, it's not possible with 130 mAH battery. We managed to get about 7 hours of battery life on a single charge, which is quite acceptable. Because most Bluetooth earphones in this price range usually provide the same battery life, and 6-7 hours is enough for calling, listening to music, or watching movies on Netflix. It takes only 2h to fully charge itself.
Connectivity & Microphone
The Sound One X90 comes with Bluetooth v5.0 that offers uninterrupted calls, audio, and music to work or enjoy without worrying about any connection interrupt. I used these earphones for 2-3 days and never found such connectivity issues at all the connect speed is pretty and it connects instantly. However, it doesn't have auto-pair features that I didn't expect from this headphone I have to connect them manually every time. The quick pairing mode works fine, and the wireless range is up to 10 meters.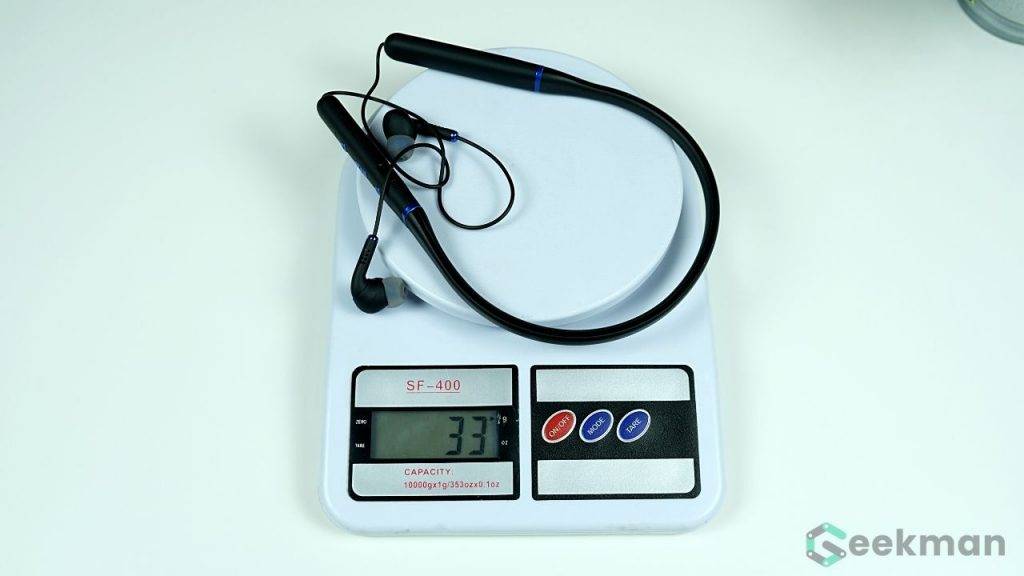 Coming to microphone quality, it has a tiny microphone in the remote section which is decent in most cases, however when you are in a crowded, noisy environment, it doesn't pick up your voice clearly, which is very common in most Bluetooth earphones since the tiny microphone doesn't catch your voice clearly.
Sound Quality
The most important feature while selecting a wireless earphone set is its sound quality. The Sound One X90 offer fairly average audio quality with a good amount of bass. Yes, the bass node is really high and offer punchy feel, so if you are a bass lover then you really like these earphones. The volume was good, as well. I did not face any such latency issues during music or video playback.
But in order to include the high bass, they compromise with the other aspect of the sound. The vocal and treble node is very overpowered and you will feel it very hard in some soft and melody music tracks. So for a natural and balanced audio lover, these are not the right pair of earphones. The earbuds also offer a decent amount of noise isolation as well, thanks to the angled design of the ear-tips.
Final Word
Overall, the Sound One X90 is a decent, affordable Bluetooth neckband style earphones at a price of Rs. 899. It has a lightweight design, offers a decent battery life. I am not very impressed with the overall sound quality and design of these earphones. So, if the bass sound is your main priority then you can go with these earphones, but for balanced audio, these earphones are not a good option at all. You have many good options in this price range, for that please check our list – best Bluetooth earphones under 1000 Rs.
Also Read: