Full Review of Sony MDR XB450
Sony is one of the most popular audio and video related electronics manufacturer. Their headphones are one of the most popular in the world. And that's why Sony MDR XB450 is currently most popular headphones under 2000 Rs. So Here you will find every minor detail about these headphones. Read this full article and know it is really good headphones or not.
Unboxing
The Sony provides very decent and secure packing with these headphones, which ensure your product didn't hurt while transiting. Inside the box, we get the user manual and warranty card along with this headphone. For more info, please watch Unboxing video on our Youtube channel Geekman.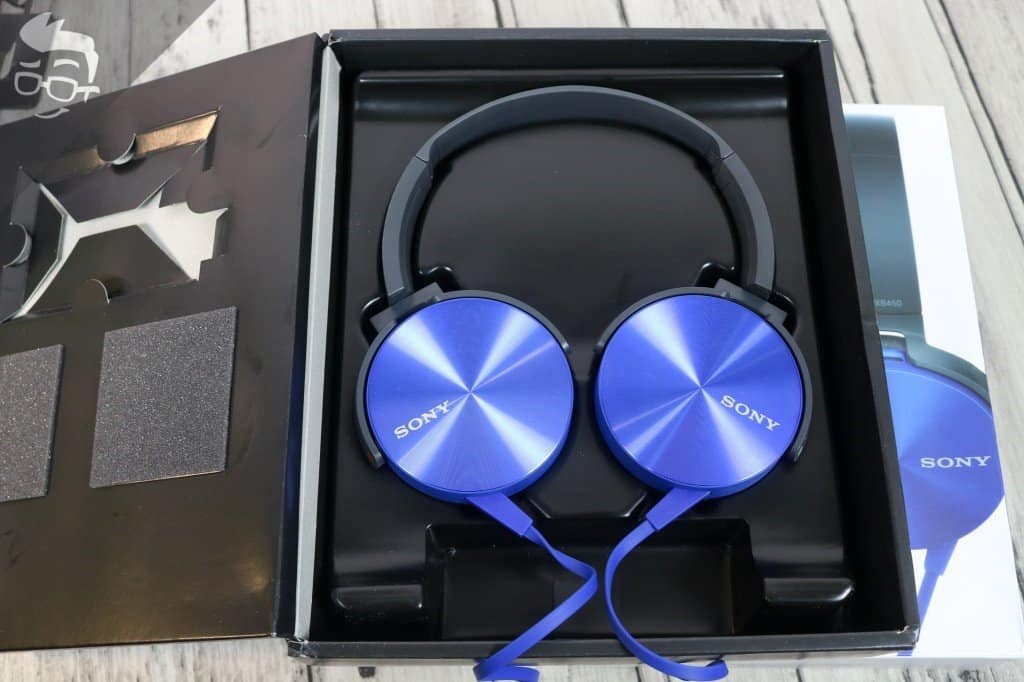 Sony MDR XB450 Specification
Headphone design: On-Ear
Closed Type: Yes
Dynamic Type: Yes
Driver Unit: 30 mm dynamic, Dome type
Frequency response (Hz): 5 – 22,000 Hz
Impedance (Ohm): 24 Ω at 1 kHz
Sensitivities (dB/mW): 102 dB/mW
Cable: Tangle-free flat cable
Plug: 3.5 mm L-shaped gold-plated
1 Year Warranty
Design, Build
On the design front, the Sony MDR XB450 looks very beautiful with CD textured glossy metallic design. Seriously, guys, it looks absolutely fantastic. I love the blue and dark grey colour combination of this headphones. But if you don't like the blue colour, then don't worry It also has three more colours variants, including black, red and white.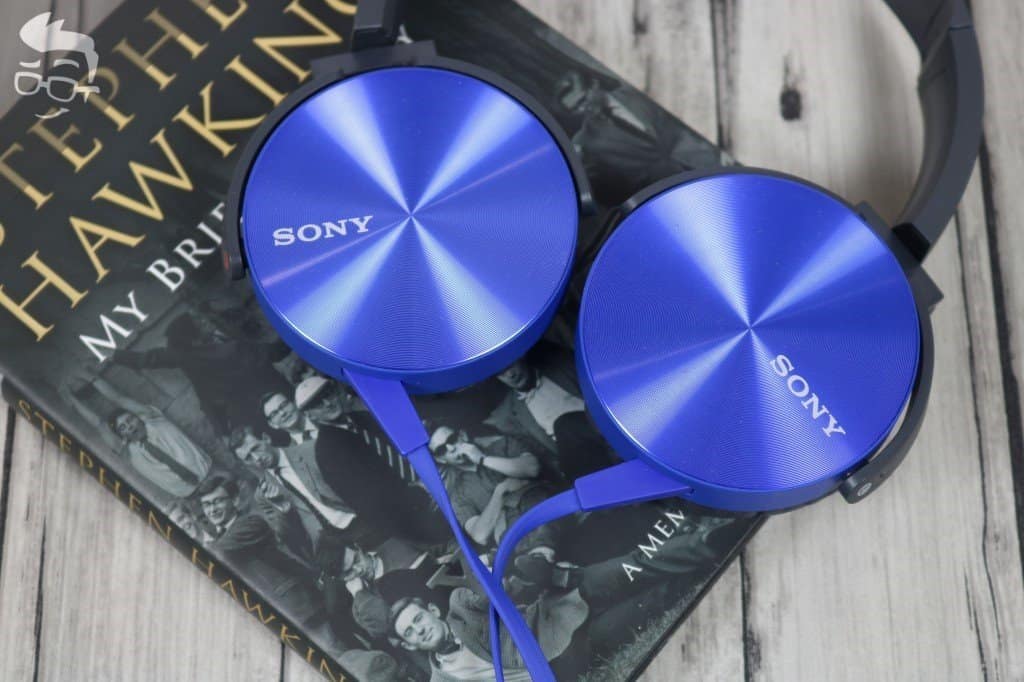 The build quality is also good, the entire body of these Sony headphones is made of plastic. But it doesn't matter because the company use good quality plastic over here. The best part of this headphone is that the quality of its cushion pad is quite good. They are very soft, which ensure it will give you a very comfortable feel while listening to your favourite music. Another best thing about this headphone is that it comes with a flat tangle-free designed cable, which is very durable. And at the end, it has a 3.5 mm gold plated L-shaped headphone jack.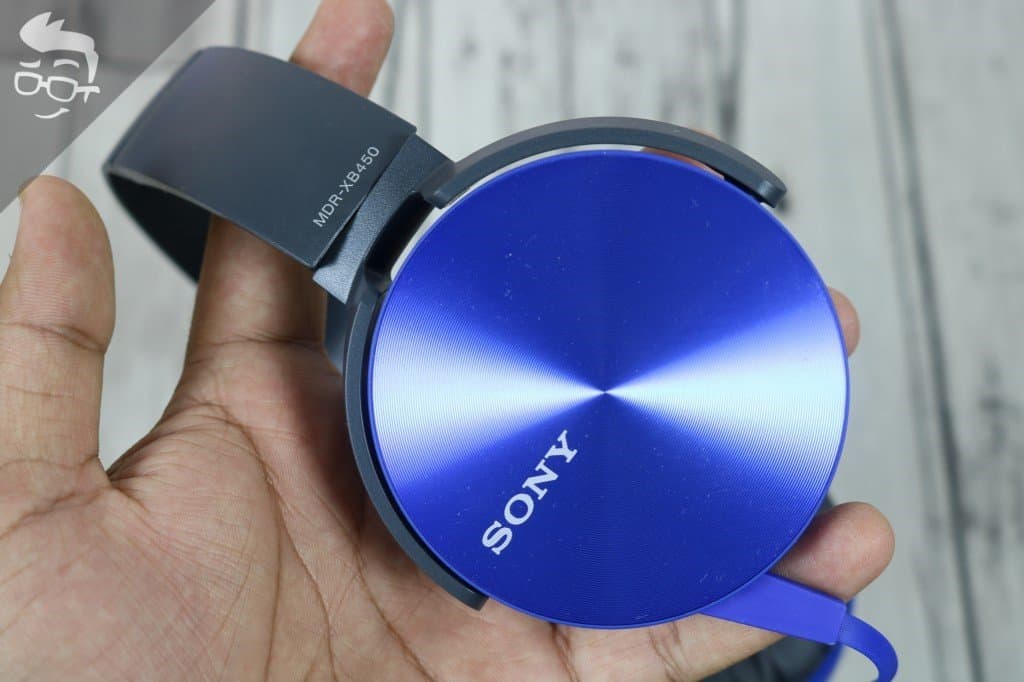 Comfort
Talking about the comfort, The Sony MDR XB450 is very comfortable compared to other headphones in this price range. Yes, I was shocked because the headphones are not very lightweight(181 g), but still, it is very comfortable. You can continuously use these headphones for 2 to 3 hours without any irritation.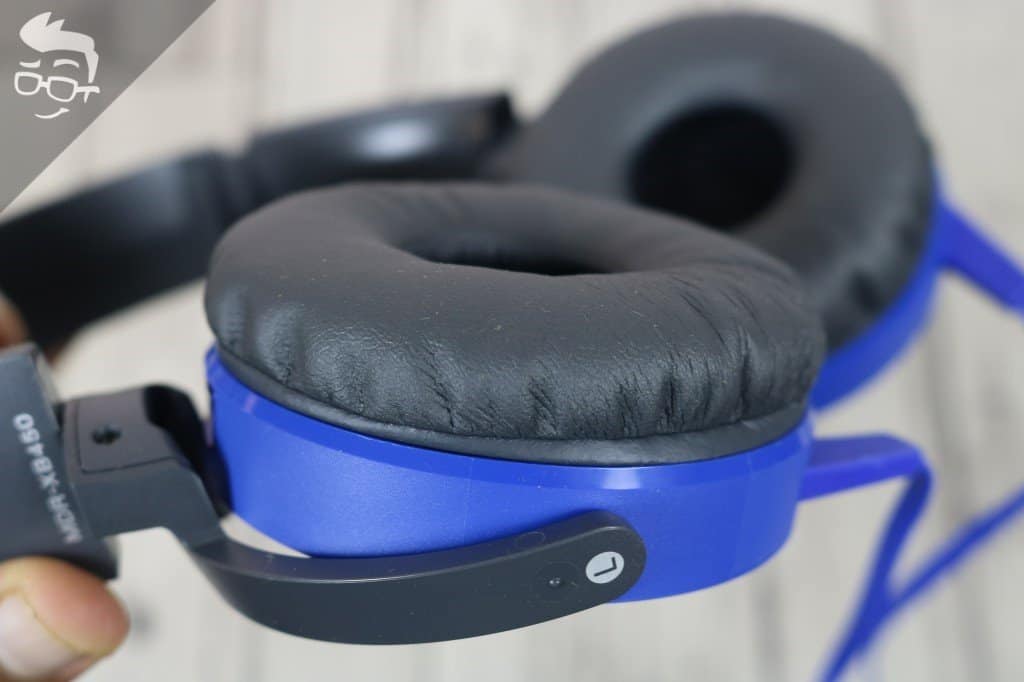 The module size of the Sony MDR XB450 is a little bit large. That does not mean that it is not comfortable. But some users don't like a big module in outdoor use, even me also. Because it gives uncomfortable feel while headphone holding on the neck. But again I say, the Sony MDR XB450 is the very comfortable headphone for indoor use.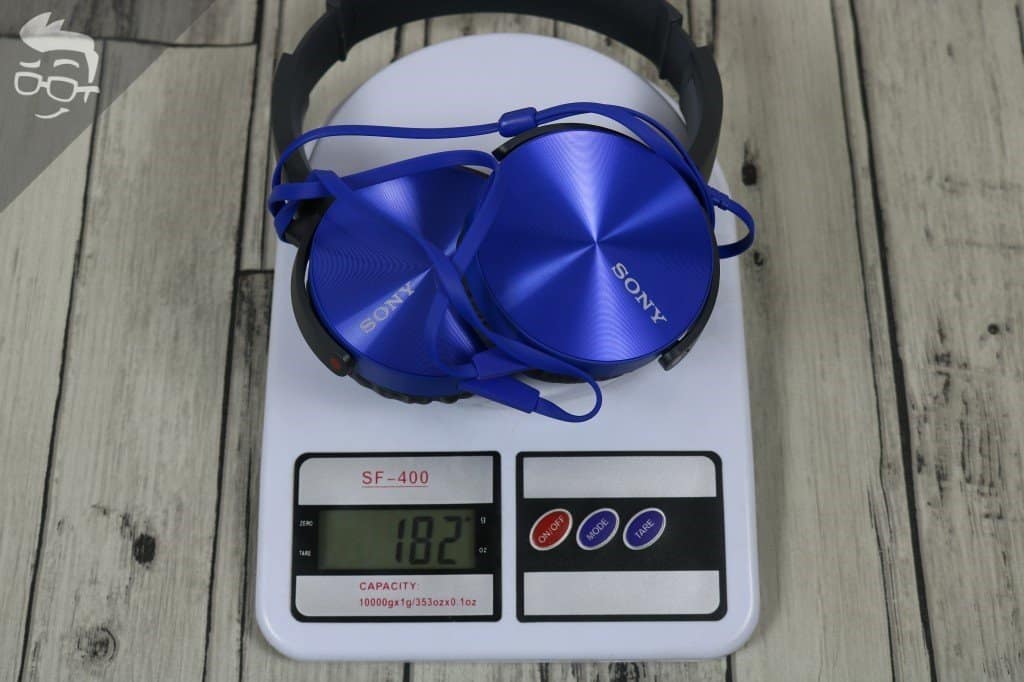 Sound quality
Talking about the sound, the Sony MDR XB450 features a 30 mm Neodymium dynamic drivers. This allows the headphone to deliver the best possible sound output. Along with that, it also allows you to turn on the headphones to a higher volume without any distortions. The headphones also come with a 5Hz to 22kHz frequency range, which proves that it can capable of handling various frequencies that normal headphones cannot do.
For testing, I hooked up these headphones on a variety of device including an Oneplus 3t, iPhone 6s, PlayStation and Lenovo IdeaPad. In the end, I noticed these headphones really proves the ' Extra Bass ' slogan. The bass sound is very heavy and clear. You can easily feel every bit of EDM tracks. If you like heavy bass, then this headphone is especially for you.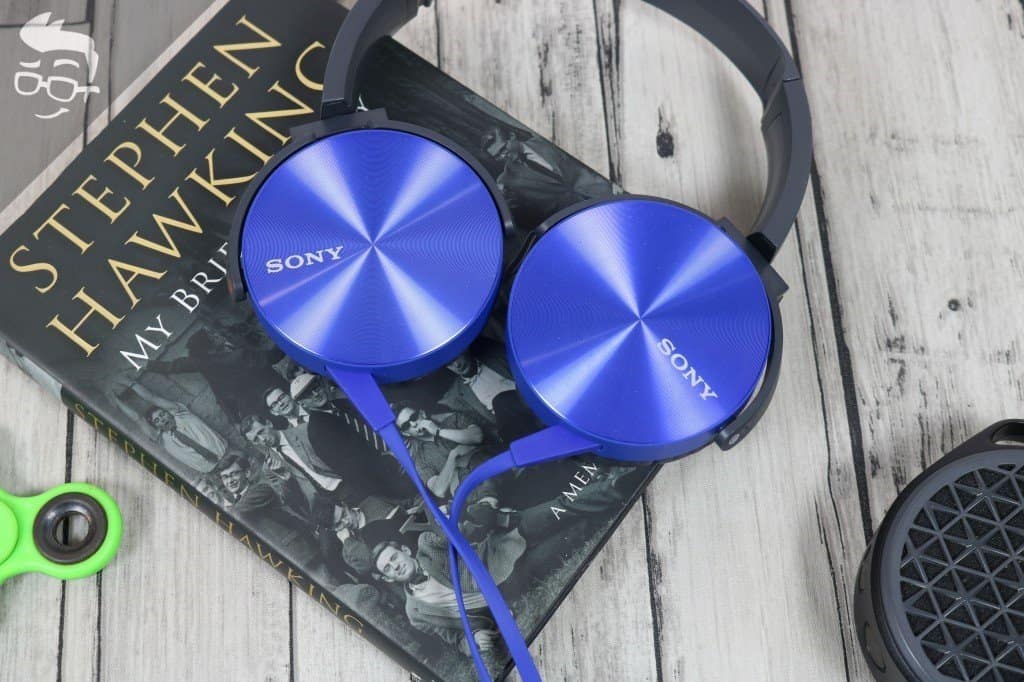 After all, these headphones are specially tuned for Extra bass, so mid sound is a little bit unclear. Not too much, but a little bit. And that is the problem with every extra bass headphones. The treble sound is decent, As I felt on other headphones in the same price range. So if you looking for a balanced audio, then I suggest choosing other options. But if you looking decent audio with heavy bass, then Sony MDR XB450 is the perfect choice for you.
Final Word
Buy now