With the realme SLED, 4K TV at the event realm also launched the Realme 100W Soundbar which is most expected after the test this year. The Realme 100W Soundbar comes with the 2 full-range speakers and the  2 tweeters and also the company says that this soundbar can increase the sound of the realme Smart TV SLED 4K 55" by 200%. The Realme 100W Soundbar is made of the metal and skin-like materials and sports a sleek and premium look.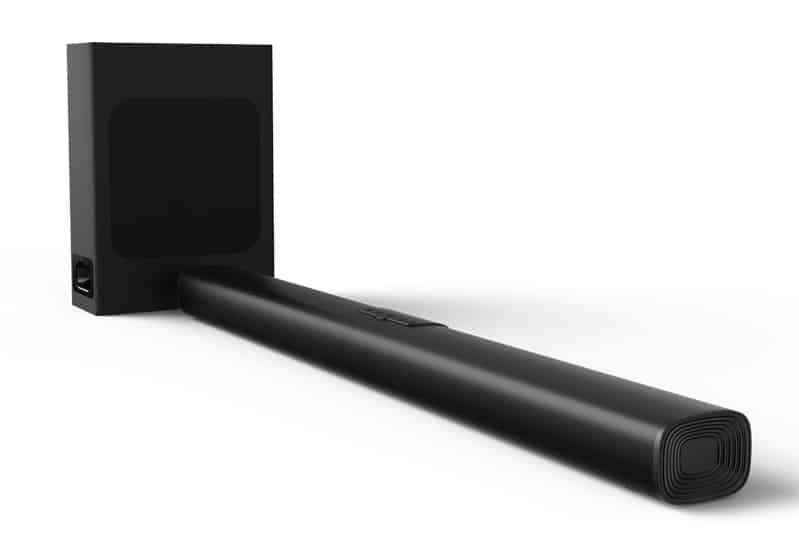 The soundbar comes with the 2″ 60W (4 x 15W) full-range speakers + tweeters and a 5.25″ 40W Subwoofer to form a 2.1-channel acoustic system and also this allows the bass to dive deeper & thicker. The frequency ranges of the  Sub Woofer's is from 50Hz ~ 24KHz and has the  4Ω impedance. Also, it comes with so many options for the connectivity that are Bluetooth 5.0, Aux-In, Line-In, USB, Optical, HDMI (ARC), and Coaxial. The sound can switch different channels from the HDMI, USB, opt, coax, etc. with the simple click of a button in the remote control shortcut key and also has the voice prompt when switching to different modes.
The price of the Realme 100W SoundbarThe price of the is Rs. 6999 and will be available at the Flipkart, amazon.in and realme.com starting from October 16th.